Winston-Salem, NC
Wake Forest University
College Town Favorites
Hear from our local ambassadors about what makes Winston-Salem special.
Featured Blog Posts
Great resources for renters and owners: tips to help plan your trip, explore new college towns as well as tips for owners to showcase your listing.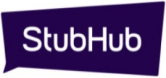 Find tickets for events near Winston-Salem, NC
Local Attractions
Explore the best local spots in Winston-Salem. Find nearby resturants, university landmarks, and college town attractions.