©backyardproduction/123RF.COM
If you are heading to JMU for the weekend, there is no shortage of fun things to do in Harrisonburg. This quaint town nestled in the extraordinary Shenandoah Valley offers a nearly endless list of activities and attractions for all ages. With unique attractions, stunning views all year round, and local food to die for, Harrisonburg is a can't miss college weekends destination.
Visit A Local Vineyard Or Brewery
With hip craft breweries, multiple scenic wineries, and cideries, Harrisonburg is the perfect place if you enjoy the making, and tasting, of craft beer, wines, and hard cider. Explore the great variety of family-run, award-winning breweries and wineries, all within a short drive from the city. If you are planning to visit Harrisonburg, consider taking a quick trip to local vineyards and breweries.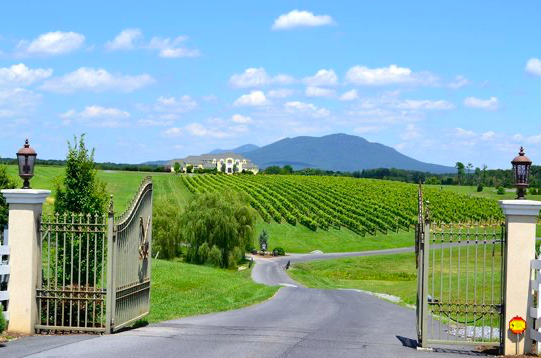 Enjoy A Show At The Forbes Center For The Performing Arts
The Forbes Center for the Performing Arts is the premier destination for world-class dance, theatre, and music. At the Forbes Center, you can enjoy performances by internationally recognized artists, renowned faculty members, and emerging talent from JMU. With soaring floor-to-ceiling glass lobbies and five unique venues acoustically designed to perfection, the Forbes Center will captivate you.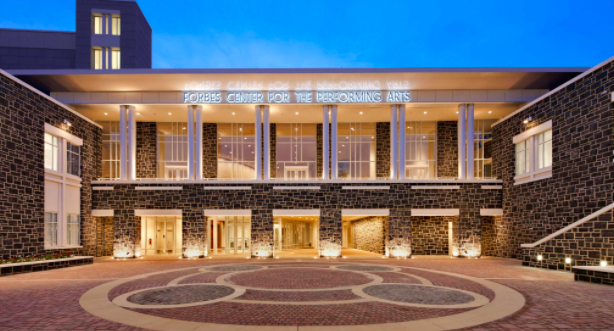 Go To The Harrisonburg Farmers Market
Local vendors from across Shenandoah head to Downtown Harrisonburg every Saturday morning to sell fresh foods and handcrafted products of the highest quality at the Harrisonburg Farmers Market. Here, you will be able to find everything from produce to delicious meals, clothing, souvenirs, and much more. Head to the farmers market any Saturday of the year to buy the freshest locally produced and grown items, all while supporting small farm families and the local economy.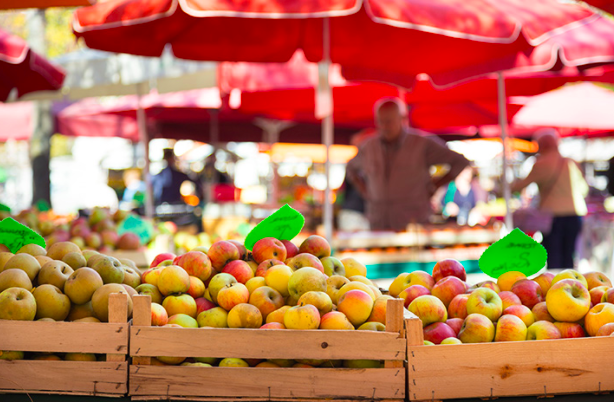 Go To The White Oak Lavender Farm
The White Oak Lavender Farm is a family-owned farm and vineyard located in the beautiful Shenandoah Valley of Virginia. Thousands of visitors stop by every year to enjoy the scenery, taste their unique wines infused with lavender, buy artisanal lavender products, and take mesmerizing photos. This farm is a wonderful place to relax with your friends, family, or even by yourself while enjoying the countryside and stunning mountain views.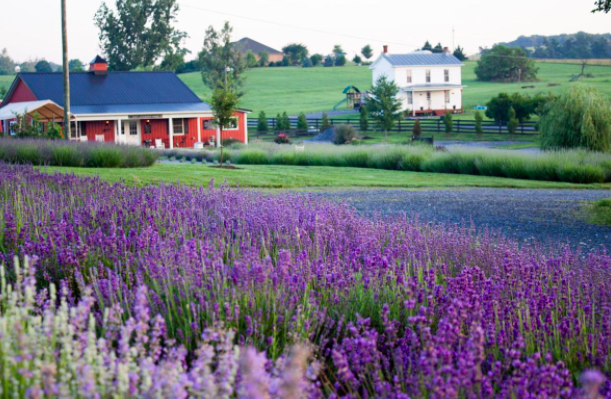 Grab Brunch At The Little Grill Collective
The Little Grill has been a staple in Harrisonburg for over 70 years. Known for its quirky, homey, and eclectic atmosphere, The Little Grill offers food made with fresh, organic, and seasonal ingredients, with a menu that caters to vegans, vegetarians, and conscious meat-eaters. The seating fills pretty quickly, so be sure to get there early!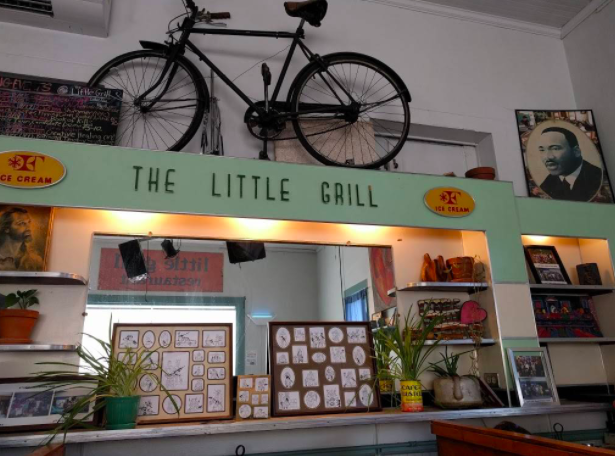 Catch A Movie At The Court Square Theatre
The Court Square Theater is a historic performing art and cinema venue in Downtown Harrisonburg. This theater was once home to the Rockingham Motor Company (RMC), but it was renovated into a theater in 1998. From live theatre, comedy shows, concerts, and movies, you'll find something for everyone at the Court Square Theatre.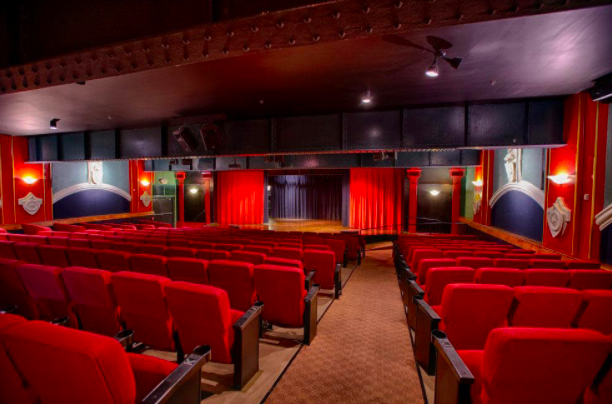 Fun Activities On A Budget
Arboretum
JMU's Edith J. Carrier Arboretum is perhaps the most loved spot on campus. This woodland sanctuary, public garden, and forested greenspace is filled with native flora and makes for a perfect place to relax. If you love nature, the Edith J. Carrier Arboretum is an excellent place to have a picnic, go on a walk with your dog, or have a spontaneous photoshoot. Even if you have been here before, the rotating art exhibitions are enough to make each visit unique and memorable.
Planetarium
The John C. Wells Planetarium in Miller Hall is a great place to go if you want an out-of-this-world experience. JMU's planetarium provides an immersive and enjoyable experience for all ages with a full-dome screen. If you are a space nerd or simply want to learn something new, head down to Miller Hall any Saturday for a free show!

Watch The Sunset At Reddish Knob
The Reddish Knob is the highest point on the 72-mile long Shenandoah Mountain, making it one of the best places to relish the stunning views Virginia has to offer. Drive up to the Reddish Knob to watch the sunset, or if you are an outdoor enthusiast, hike up there to watch the sunrise. We promise — you will not be disappointed.
Hike Old Rag
The Old Rag Mountain is one of the most popular hikes in the mid-Atlantic region. This hike in the beautiful Shenandoah national park has spectacular views and is one of the most challenging hikes in this park, making it a favorite of many experienced hikers. If you are a hiking newbie, no need to worry, the first few miles of the Old Rag Mountain are easy and enjoyable. Hiking the Old Rag is an incredible experience and should be on every hiker's bucket list!
Take A Class At UREC
JMU's Recreation Center offers a great variety of free classes for students as well as visitors. If you want to take a spinning class, learn global cuisine, or do some power yoga, head to the UREC and sign up for a class. Check the schedule for upcoming classes here.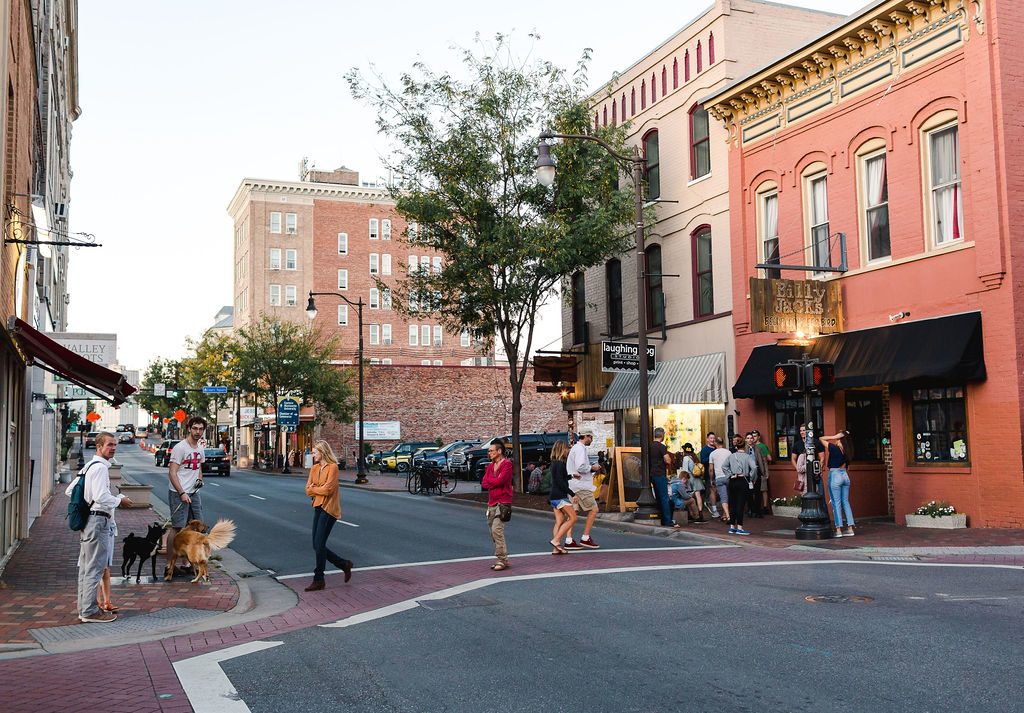 Explore The Downtown Area
Downtown Harrisonburg is full of charming locally owned bars, restaurants, and upscale boutiques, all within walking distance. Be sure to check out the art galleries as well, some of which showcase the work of JMU's students. The shops at Downtown Harrisonburg offer everything from books, clothing, gourmet snacks, and more. Whether you plan to go window shopping or on a shopping spree, you will not be disappointed.
Harrisonburg is a wonderful place to visit all year round and has activities for all interests and ages. If you'd like to get more information and tips like these, check out the rest of College Weekends' blogs!