College towns are known for their vibrant energy, diverse cultures, and eclectic dining scenes. When it comes to satisfying your cravings for bold and flavorful Tex-Mex cuisine, these college towns have got you covered. Whether you're a student, a local resident, or visiting for the weekend, these restaurants will transport your taste buds to the heart of Texas with their authentic and delicious offerings. Join CollegeWeekends.com as we embark on a mouthwatering journey through the best Tex-Mex restaurants in college towns across the country.
Chuy's – Austin, Texas
Starting our Tex-Mex expedition in the heart of Texas, Chuy's in Austin is a must-visit restaurant. With its colorful and lively atmosphere, this Tex-Mex institution has been delighting locals and visitors alike for over three decades. Indulge in their famous handmade tortillas, flavorful enchiladas, and sizzling fajitas. Don't forget to try their signature creamy jalapeño dip, a true crowd-pleaser.
Juanita's Tex-Mex Cantina – College Station, Texas
Located in the bustling college town of College Station, home to Texas A&M University, Juanita's Tex Mex Cantina has become a local favorite for its mouthwatering Tex-Mex fare. This vibrant and lively restaurant offers a cozy atmosphere and a menu filled with delicious dishes. Indulge in their sizzling fajitas, flavorful chile rellenos, and their famous queso dip that pairs perfectly with their freshly made tortilla chips.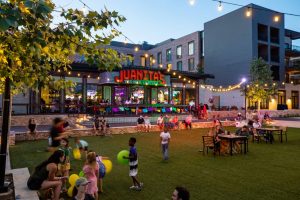 Willy's Mexicana Grill – Athens, Georgia
Nestled in the vibrant college town of Athens, Georgia, Willy's Mexican Grill offers a fresh and flavorful Tex-Mex experience. With its laid-back and welcoming atmosphere, this local gem has become a go-to spot for students from the University of Georgia and residents alike. Willy's prides itself on using high-quality ingredients and offering customizable options. Build your own burrito, bowl, or taco with a variety of proteins, toppings, and salsas. Don't forget to try their famous queso and freshly made guacamole for an extra burst of flavor.
The Original Ninfa's on Navigation – Houston, Texas
Venturing to Houston, we arrive at The Original Ninfa's on Navigation. This legendary establishment is credited with introducing fajitas to the world and has been a Tex-Mex staple since 1973. Known for their sizzling grilled meats and homemade tortillas, this vibrant restaurant is a haven for Tex-Mex enthusiasts. Be sure to try their iconic Tacos al Carbon and award-winning margaritas for a truly authentic experience.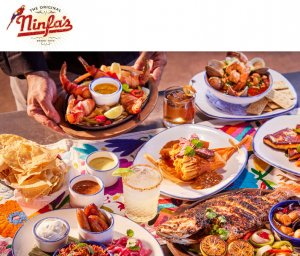 Fuzzy's Taco Shop – Fort Collins, Colorado
Nestled in the charming college town of Fort Collins, Fuzzy's Taco Shop brings a casual and fun Tex-Mex experience to Colorado State University students and locals. With their generous portions and affordable prices, Fuzzy's is known for its tasty tacos, flavorful burritos, and refreshing margaritas. Don't miss out on their famous Baja-style fish tacos for a unique twist on traditional Tex-Mex.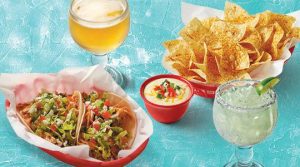 Rio Grande Mexican Restaurant – Boulder, Colorado
In the scenic town of Boulder, near the University of Colorado, you'll find the iconic Rio Grande Mexican Restaurant. With its lively atmosphere and vibrant decor, this Tex-Mex hotspot has been a favorite among locals and students alike. Indulge in their delicious enchiladas, sizzling skillet fajitas, and hand-shaken margaritas made with fresh ingredients. Don't forget to try their famous Rio Margarita, a blend of tequila, lime, and a splash of orange.
Tijuana Flats – Gainesville, Florida
Situated in the vibrant college town of Gainesville, Florida, Tijuana Flats is a Tex-Mex hotspot that has become a favorite among locals and students at the University of Florida. This lively and casual restaurant offers a wide range of Tex-Mex dishes with a flavorful twist. From their famous made-to-order burritos to their mouthwatering chimichangas, Tijuana Flats satisfies cravings with its bold flavors and fresh ingredients. Their extensive hot sauce bar, featuring an array of fiery and flavorful sauces, adds an extra kick to your meal.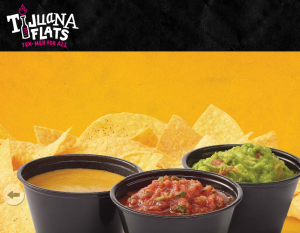 Continental Divide – Charlottesville, Virginia
In the charming college town of Charlottesville, Virginia, Continental Divide stands out as a Tex-Mex haven. This local gem combines the flavors of the Southwest with a creative twist, offering a unique dining experience for both students and residents. Their menu features an array of innovative Tex-Mex dishes, such as their famous buffalo chicken nachos, flavorful tacos, and mouthwatering enchiladas. With its cozy and rustic atmosphere, Continental Divide provides a welcoming space to savor the bold and inventive flavors of Tex-Mex cuisine in Charlottesville.
Blue Mesa Grill – Dallas, Texas
Our final stop takes us to Dallas, where Southern Methodist University calls home (and not too far away, TCU), and the renowned Blue Mesa Grill awaits. Known for its innovative and contemporary take on Tex-Mex, Blue Mesa Grill offers a unique dining experience. Indulge in their Southwestern-inspired dishes like their famous adobo chicken enchiladas or their mouthwatering roasted pork carnitas. Their extensive brunch buffet is also a must-try, featuring made-to-order omelets and an array of Tex-Mex delicacies.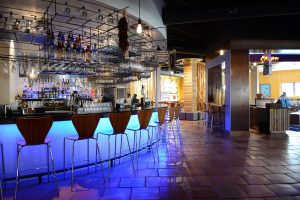 Tex-Mex cuisine has become an integral part of college town dining scenes, offering locals and visitors a delicious escape. From Austin to Tempe to Athens to Charlottesville, these Tex-Mex restaurants have earned their reputation for serving mouthwatering dishes bursting with bold flavors and vibrant spices. So, whether you're looking for a quick bite between classes or a satisfying meal after a long day, be sure to explore the vibrant Tex-Mex scene in these college towns. Your palate will thank you for the flavorful journey.