Athens, Georgia, home of the Georgia Bulldogs, has no shortage of great nightlife options. With the highest number of bars in a square mile in America, you are sure to find a place that can fit your vibe and guarantee a great night out.
Cutter's Pub
One of the most popular spots in Athens is Cutter's Pub. Cutter's Pub has the best of both worlds by providing a laid-back downstairs area as well as a dance floor upstairs for those who like to let loose. The downstairs area has an amazing selection of beers, along with pool tables, foosball tables, and skeeball. For younger crowds and more trendy music, you can head upstairs to its dance floor. If you're in the mood to hit both vibes in one night, you can switch floors. Also, they have dollar beers on Thursday!  With Cutter's Pub giving you the experience of two different bars in one, there's no question why it is a fan and UGA alum favorite.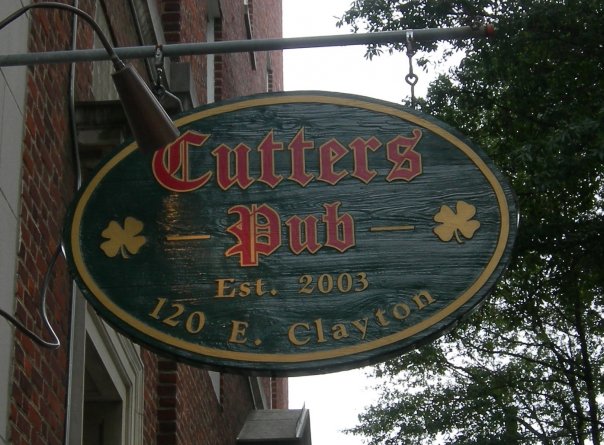 Allgood Lounge
If you are looking for a spot to grab a drink and hang out with friends, Allgood Lounge is a place you'll want to check out. Even though this place does not offer food, you can stop in for a great drink and even better customer service. Allgood Lounge is another hot spot for many of those who are a part of the younger crowd. Allgood also provides the opportunity to experience several different bars in one place similar to Cutter's Pub. On the roof, you can enjoy a few rounds of pool and then move to their rooftop patio to enjoy the breeze while you sip on drinks from their rooftop tiki bar. On the other two levels, you have two separate full-service bars with plenty of TVs to watch the big game. Allgood also provides a "Build-Your-Own Bloody Mary Buffet" that is offered every day from noon to 9:00 pm.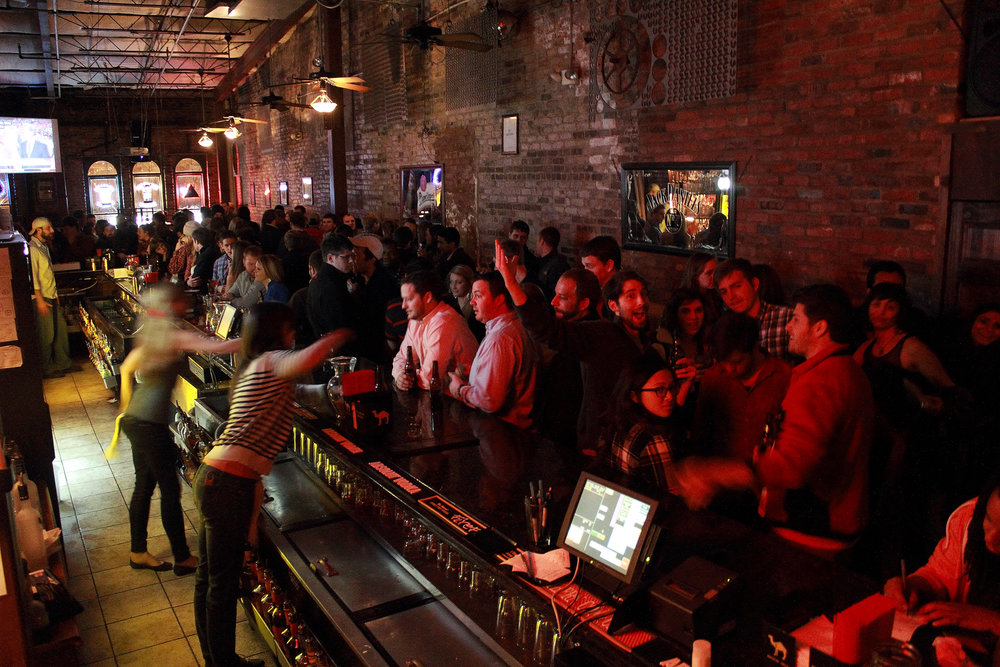 Bourbon Street
Bourbon Street has become a rite of passage for visitors to Athens and provides a high energy environment. Ask any UGA alum and they are sure to share at least one memory about Bourbon Street. If you are under 21, you can still enjoy Bourbon Street as it has a great dance floor for those who are 18 years or older.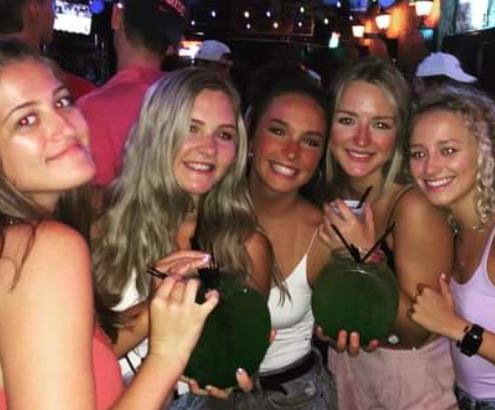 Flanagan's & The Half Moon Pub
For a more laid-back atmosphere, Flanagan's & The Half Moon Pub is the place to go. At this Irish pub, you can find a more rustic feel, a great beer selection, a quick bite, and plenty of TV's to catch the big game. This lowkey pub feel can have appeal to those who may want to escape the craziness of the younger crowd or just come to unwind. With its laid-back environment and high-quality customer service … it is a must-visit when you are visiting Dawg country.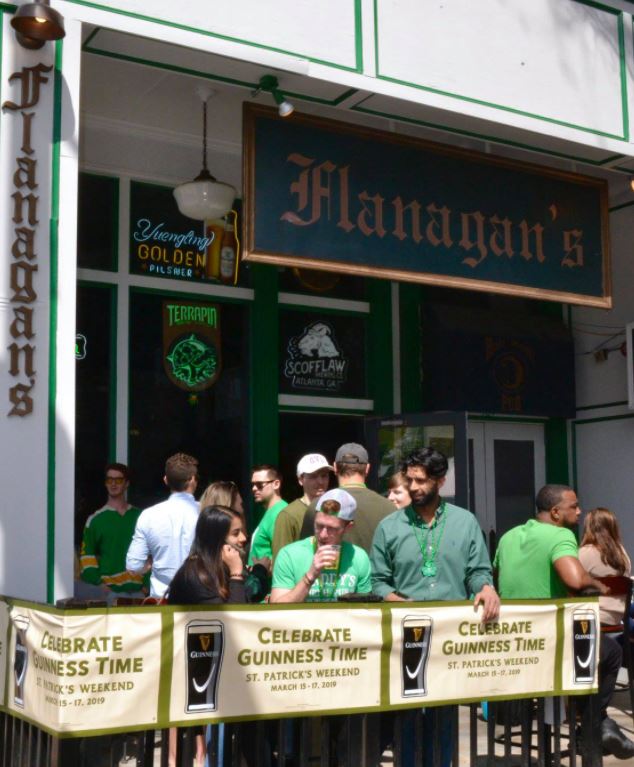 Nowhere Bar
If doing the Athens crawl, one of the last places you should make it a point to visit is Nowhere Bar. This blues bar caters to those who like to have a more laid-back night. At Nowhere Bar, you can see a live band, play a round of pool, and grab a drink or a bite to eat. It is different from many other bars in town because it is not super loud or filled with as many college students. For parents visiting during parent's weekend, Nowhere Bar is the perfect place to stop to get a break from the crazy college scene.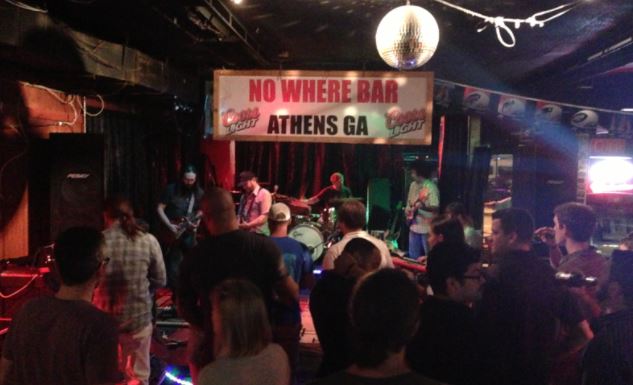 The University of Georgia and Athens have plenty of fun nightlife options. Whether you like a fun night out on the town or a more relaxing environment to hang out with friends, you are sure to find a great nightspot in Athens to enjoy.