It's crazy to think that the Fall semester for schools are coming to an end! Around the country, many students were not able to attend residential classes or stay on campus and football stadiums were eerily empty in most college towns. Before we know it, Spring semester will be here again, which means students and visitors to college towns will seek out new and exciting experiences that each semester of college brings. Whether or not schools will return in the spring, our favorite college towns are still around and welcoming everyone with open arms.
In light of everything that has happened in the 2020, with a vaccine in site, there is much to be optimistic about and we can see the light at the end of the tunnel. What will you be able to do if you're visiting college towns during COVID-19? How can you support our favorite fast-food restaurants, local businesses, takeout food joints, boutiques, farmer's markets and everything else that makes college towns so special?
Many college towns are known for their great local and unique eateries, awesome shopping and outdoor fun.  Here at CollegeWeekends, we're going to walk you through some of our favorite college towns. From amazing takeout food options, to outdoor markets and more, we'll show you some of the fun things you can experience to support your college town during COVID-19. We're gonna take you through a virtual tour of some of our favorite college towns across the country, starting South and moving West and providing unique activities that each town has to offer in light of COVID-19.
Florida State University
Florida State University located in Tallahassee, Florida is first up on our virtual tour. Tallahassee has many amazing dining options … whatever you're in the mood for, Tallahassee has you covered. 
Andrew's Downtown has been in business for 45 years. Students, alumni and locals swear by their sandwiches. If you are in the mood for a drink, they have a great happy hour as well. Luckily, they are also adding a delivery service in light of COVID-19, so that students, alumni, parents, and locals can enjoy all their amazing food!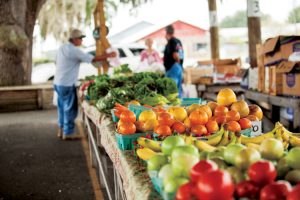 But, what if you love to cook? What if you want to make an amazing meal out of fresh and local fruits and vegetables? Well, Tallahassee has plenty of Farmers Markets in the area, which is a perfect bucket list item during COVID-19. It's a safe and healthy way to support the local economy, learn more about the community, and find delicious fruits, veggies and more. Here's some of the most popular local farmers' markets: Frenchtown Heritage Marketplace (open year round), Red Hills Online Market (available online!), Downtown Marketplace, and more!
University of Mississippi
Staying in the South … if you're down in Oxford, Mississippi, get ready to eat some unbelievable Southern food. Throughout COVID, all the local favorites are available for takeout, delivery, or outdoor dining options. Let's take a look at some of the best local restaurants near Ole Miss. For a great cup of coffee, check out Ollie's Donuts of Oxford or High Point Coffee. BottleTree Bakery is the perfect place for some soups, salads, and sandwiches, along with exciting pastries for a simple brunch.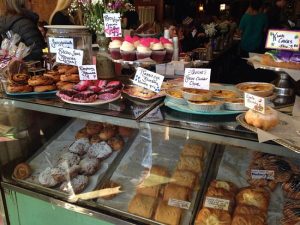 Now, if you want a real taste of soul food, you have to check out Ajax Diner. It was named "Best Downhome Soul Food" by Mississippi Magazine. Handy Andy Grocery is another Ole Miss favorite, that serves up delicious, simple burgers, hot dogs and barbecue.
University of Georgia
Next stop on the tour, we move up a little further north to Athens, Georgia, home of the University of Georgia. Athens, Georgia is home to amazing local attractions … from farmers markets and restaurants to boutiques, sports bars, and more! 
Close to the University of Georgia, there is great shopping and plenty of boutiques with Southern styles. Some of the area's favorite boutiques are American Threads, Cheeky Peach, The Impeccable Pig, Red Dress Boutique, Pitaya, Cillies Clothing, Community, and Dress Up Athens.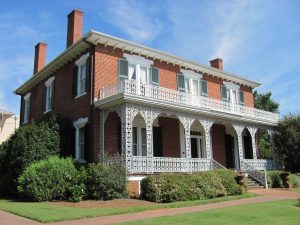 Are you a fan of history and the arts? The Lyndon House Arts Center in Athens encourages local artists in their creative development, presents engaging and significant exhibitions and provides the community with quality art education and events to celebrate our cultural diversity. They have scheduled visits in light of COVID-19 with a limited capacity, required face coverings, and many other precautions to make your visit safe and enjoyable. 
Virginia Commonwealth
Continuing to move up north … the next stop is Richmond, Virginia, home of Virginia Commonwealth University (and the University of Richmond!). On the VCU campus, the Altria Theater puts on a variety of acts, from musicals to stand-up comedy. They have several health and safety guideline measures in place so that everyone can still enjoy the shows safely and responsibly. They require face masks at all times, temperature checks, social distancing, monitored restrooms to ensure proper social distancing, and closed concessions to maintain safety measures.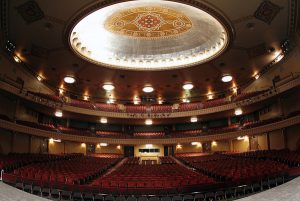 Up for an outdoor adventure? Right next to the Altria Theater, there are many great restaurant options and fun places to lounge out and enjoy the sunshine. It was recently renovated with outdoor seating, a space for dogs, and a coffeeshop in the center. 
One of the most popular spots in Richmond for shopping or dining out for lunch or dinner is Carytown. Filled with unique restaurants, boutique shops, music, and vendors, this is an absolute must when visiting the city.
Penn State University
Okay, a local MUST when talking about the college town of Penn State is The Corner Room.  The Corner Room is a State College, PA tradition! Where Penn State started off as The Pennsylvania Farmers High School in 1855, The Corner Room started as Jack's Roadhouse the very same year. Renamed "The Corner Room" in 1926, The Corner Room offers a mix of classics and more adventurous contemporary cuisine, all at affordable prices.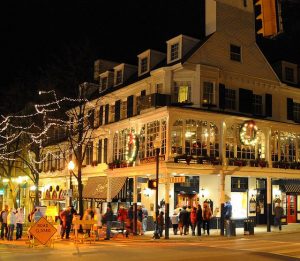 Luckily, with COVID-19, they have special online menus that feature all the classic favorite menu items. With the breakfast menu, make sure to order either the fan favorite Eggs Benedict or the Eggs Blackstone! For lunch and dinner, you can find anything from a classic grilled cheese sandwich to a delicious dish of pasta primavera!
Michigan State University
Moving West, next up is East Lansing and Michigan State University, which is home to some AMAZING food! Lucky for you, you can order takeout at any of these local restaurants to enjoy some incredible meals and support local businesses. With fantastic pizza, calzones, and pasta … PIZANO'S is definitely the spot to visit if you have a taste for Italian food.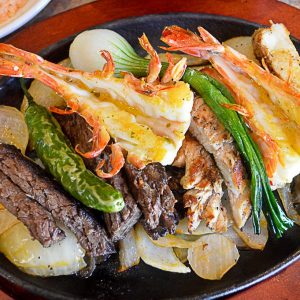 Additionally, Alicia's Mexican Food offers simple, authentic Mexican dining at its best. Alicia's features authentic and traditional Mexican food, incredible handmade desserts and refreshing beverages using the freshest ingredients and best preparation all served with care. If you're in the mood for some traditional Cuban Food, check out La Cocina Cubana. La Cocina Cubana makes some of the best traditional Cuban sandwiches and plates served with rice, plantains, and salad.
Texas Tech University
On our way out West, we take a pitstop to the Southwest to visit Lubbock, Texas, home of the Texas Tech Red Raiders.  While visiting Lubbock, be sure to check out some of the greatest spots to enjoy great live music and amazing Southwestern food. The Blue Light Live is one of Lubbock's best places to catch live music. The atmosphere is casual and the drinks are spectacular. Social distancing and face coverings are required. Or, if you love their delicious food, takeout options are available too!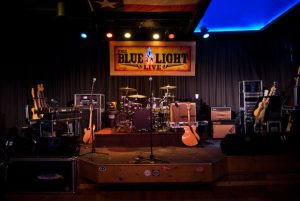 Fan of art, wine, great food and everything in between?  Check out Café J. Blending modern techniques with worldwide influences, an extensive wine selection, and original paintings, inspired cuisine meets impeccable hospitality and service. From outdoor seating, takeout availability and more, you can enjoy the amazing experience at a safe measure!
University of Colorado Boulder
Alright, up next is the great state of Colorado at the University of Colorado Boulder! If you like the outdoors and nature … there are plenty of beautiful parks and trails to enjoy in light of COVID-19 in this amazing college town. From Canyon Pointe Park, Chautauqua Park, Greenleaf Park, Barker Park, Boulder and the surrounding areas offer great outdoor activities. Go on a socially distant picnic with some great food and blankets … and get out and enjoy the beautiful nature that Colorado has to offer!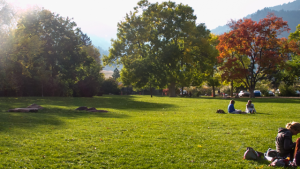 Want to shop local and support small businesses in the area? Check out these great boutiques in Boulder:  Meow Meow, Lizard Thicket, Elison Rd., and Cristian's Boutique. 
University of Arizona
In 2015, Tucson, Arizona home of the University of Arizona was named the first US city to be named a City of Gastronomy. Oh my!  Don't worry … this is actually due to the fact that there are so many amazing Mexican food options in this fantastic city! There are many other diverse eateries, as well, found near campus and downtown.
Let's discuss some of the best local food places to check out, whether you want to get it delivered, order takeout, or eat outside. Enjoy made from scratch local Mexican food at Tumerico, where the menu changes daily at Tumerico!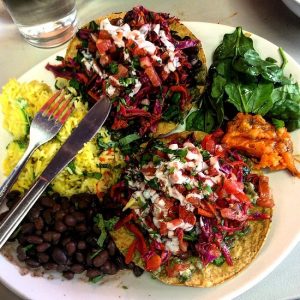 Guadalajara Original Grill offers a wide variety of mouth-watering Mexican dishes. They even offer fresh table-side salsa for evening guests, high-quality seafood and beef, handmade tortillas, and live mariachi entertainment every night!
University of California Berkeley
Let's finish our virtual tour out west in Cali near the University of California Berkeley. Berkeley is well known for its vegan food but also has a flourishing restaurant scene suitable for all palates. Head down to Shattuck and Vine Avenues to experience some amazing gourmet food. While you're there, you can get a coffee at the original Peet's Coffee that opened in 1966. Enjoy all these dining options in the midst of COVID-19 by ordering takeout, getting it delivered, or eating outdoors to enjoy the beautiful scenery of Berkeley!
There is so much to cherish and enjoy while visiting college towns in spite of COVID-19. Nothing can beat the college town scenery too!  While this school year looks a lot different, we can still support local businesses in our favorite college towns.
By Erin Fisher