College towns are notoriously filled with some of the most exciting restaurants and bars for miles. As a self-proclaimed "foodie", I think there is nothing worse than being in a city with endless possibilities and eating lackluster food or even worse, a chain restaurant (the horror!). The biggest reason for this disconnect, is a lack of insider knowledge on what are the hottest spots to try! That is why we present to you: How to eat like an alum. No gatekeeping here, just a real college student from the University of Georgia giving you the inside scoop on where in Athens, Georgia you cannot miss.
Brunch (A Sunday-Funday Necessity)
Close your eyes and imagine crispy buttermilk fried chicken, raspberry white peach jam, praline sauce, and a scoop of vanilla ice cream all served in a waffle. Seems to good be true right? This, ladies and gentlemen, is the Nedza Peach Cobbler breakfast waffle. The entire Nedza menu is filled with biscuits, waffles, and doughnuts that are beautifully crafted for every craving you could imagine. The owner is a graduate of the University of Georgia and makes us all proud with these amazing creations. Sweet or savory, this breakfast spot has you covered.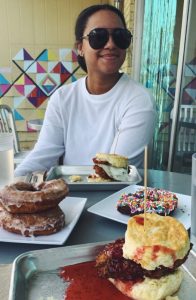 Now I know a pizzeria sounds a little odd for brunch, but let me introduce you to the $10 bottomless mimosas, $3 bloody marys, and wait for it… BINGO! Who doesn't love a good game of bingo? This isn't your grandparents bingo game, this is real competition and real fun. Starland's Sunday Funday is the perfect pick-me-up before you start your week.
Lunch/Dinner
Paloma Park is the newest edition to Athens located in historic downtown! They serve tapas, charcuterie, and handcrafted cocktails. This place has all the buzz and after a trip there, I understand why. The food was amazing and this is a menu you've never seen before. My personal recommendation: kimchi truffle fries topped with short rib (sounds good right? tastes even better)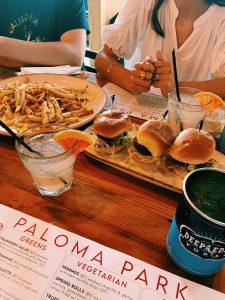 Porterhouse is another restaurant that is praised for amazing food. Pop in and find a large variety of options all for under $10! You will get great food at a quality price without settling for small proportions. Choices include a Grouper Po' Boy, Chicken Saltimbocca Sandwich, and a Half Pound Filet Burger!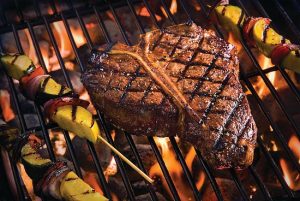 This is the place that is always popping on parent's weekend, and understandably so! They have two nightly happy hours where you can get every oyster for $1 a piece. I'm a sucker for oysters Rockefeller and a raw oyster but they have crafted even more ways to try them. AND if you happen to be traveling with a pup, the patio welcomes your dog to dine with you!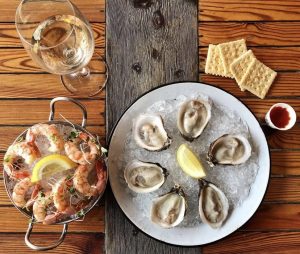 Drinks & Nightlife
Pauley's is drinks and desert all wrapped up in one with their sweet desert crepes and matching sweet martinis. And get this: half of wine and $4 martinis for the ladies on Thursday! If you've never tried a hershey's chocolate martini, you are missing out. This place has great vibes and a cozy local feel.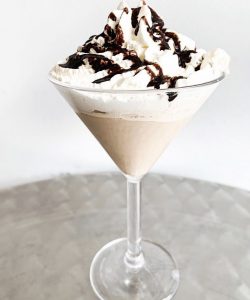 Located on the rooftop of the Hyatt hotel are cocktails crafted to perfection. Hybar is a sophisticated feel with great views of Athens! Sunsets and sangria are the best way to experience a trip to UGA in my humble opinion.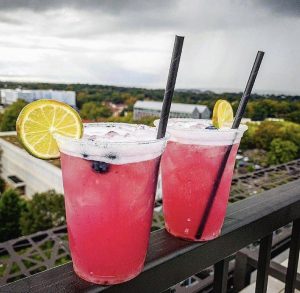 By Peyton Kirby
Peyton will be a 2022 graduate at the University of Georgia.