Clemson University is a public university located in Clemson, South Carolina and was founded in 1889. It has the second largest student population for a university in South Carolina, and is known especially for its stellar sports programs and great Southern culture.  This charming town boasts plenty of attractions and lots of entertainment.
Hanover House
Hanover House is one of the most famous historical landmarks at Clemson. It was originally built by a French Huguenot family in 1714-1716. Besides serving as a monument of an early French colonial structure, it is listed on the National Register of Historic Places.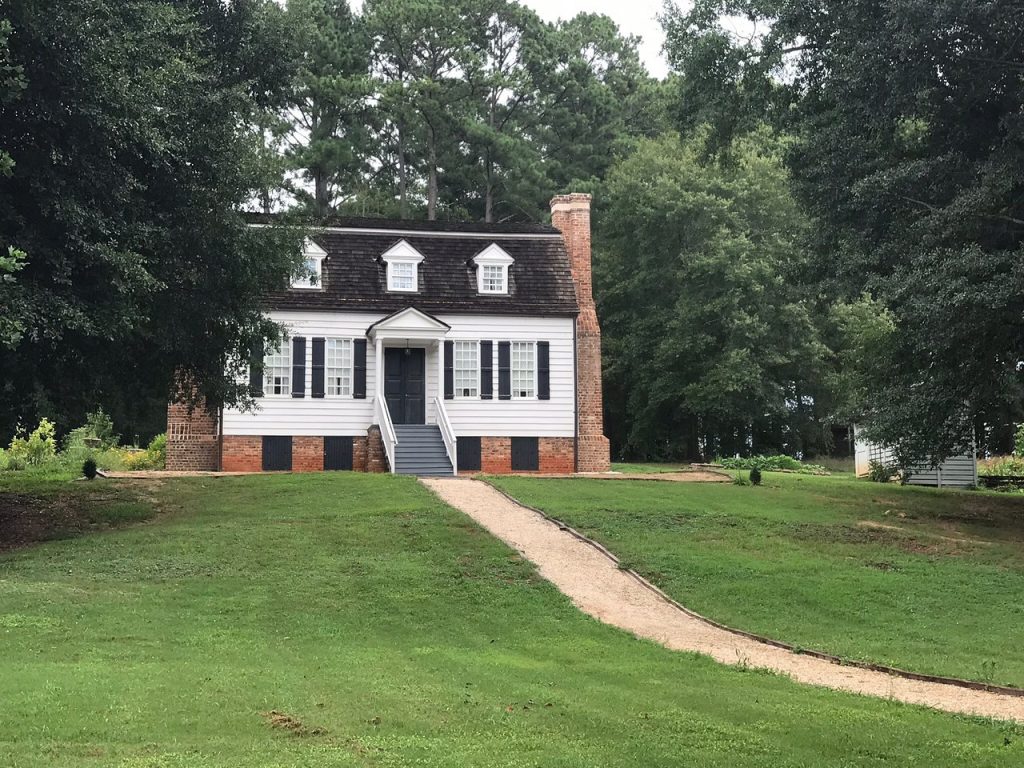 Cooper Library
The Robert Muldrow Cooper Library is the main library on campus. It is right in the center of campus and boasts a stunning six floor setup. You can browse their large collection of books, and also access media, borrow technology, and have some peace in quiet in one of their many sitting areas. It is open 24 hours a day, 5 days a week.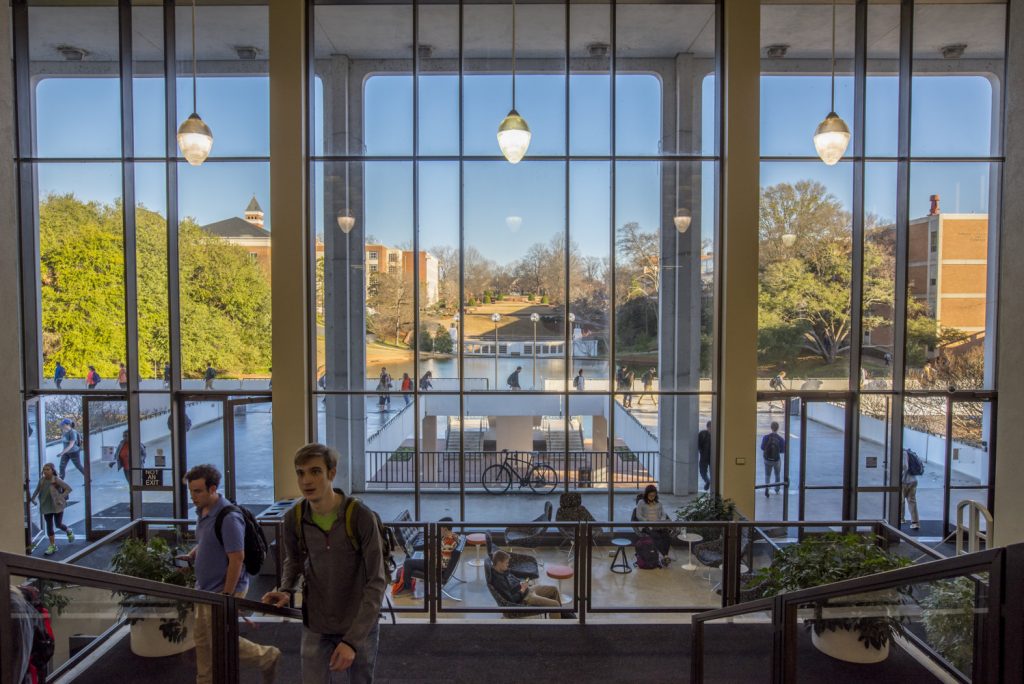 Clemson equals "Tiger" or "Title Town"
Since 1896, Clemson has well-established itself as an elite college sports program, acquiring a total of six national championship titles including the 2019 college football championship. The Tigers are well-known for their football team, which has become more famous recently because of winning two national championships in the last five years and its star quarterback, Trevor Lawrence.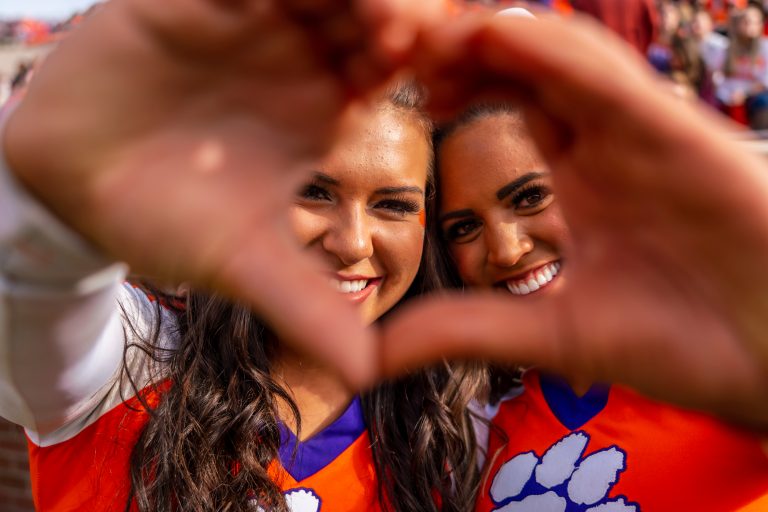 Who's hungry?
The town of Clemson is  also known for amazing local food, and lots of great mom and pop spots. If you love classic diners then Paw's Diner is the place for you. This long-standing breakfast joint serves up southern fare in a down home atmosphere. The All In Coffee Shop is perfect for when you need a caffeine fix because they have got the best coffee in town! Most of the restaurants in Clemson have been around for a while; Pixie & Bill's and Palmetto's Smokehouse and Oyster Bar were both established in the 1900s and have been perfecting their recipes ever since. Not everyone likes southern-style food, so if that's you … then head on over to El Jimador or Sidewall Pizza for a great casual night! It may not be southern fare, but these two restaurants certainly uphold the standard of great food in the town of Clemson.
To see the full lists of recommended restaurants and bars, click here. Now who's hungry?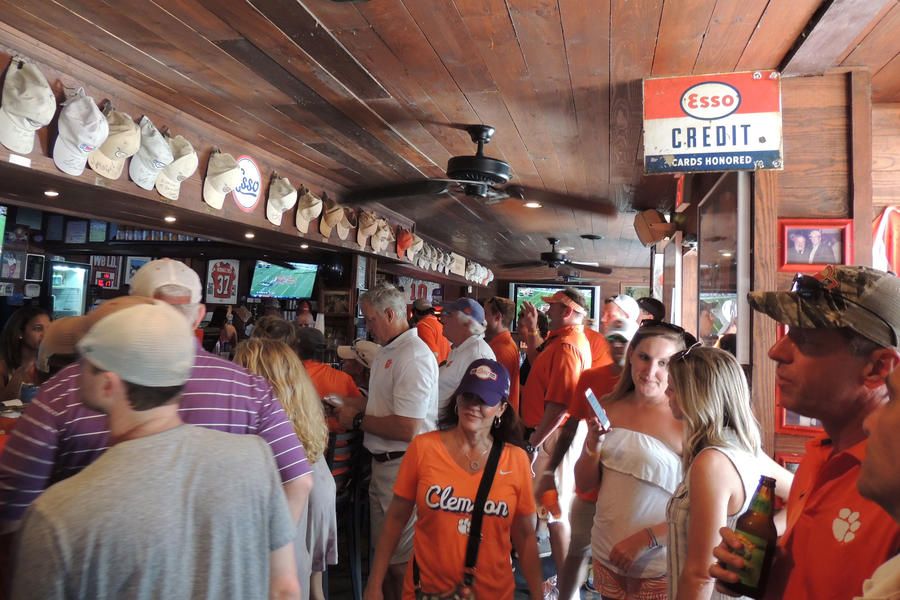 Campbell Museum of Natural History
The Campbell Museum of Natural History is a breathtaking museum that showcases over 25,000 mammal, bird, amphibian, reptile, and fish specimens, as well as many taxidermy mounts and fossils/skeletons from around the globe. This museum is great for all ages, as it is driven behind the idea of a passion for understanding the natural world. They offer personal tours and and off-campus outreach activities. To schedule a tour or get additional information, contact Melissa Fuentas at fuente2@sc.edu. For additional information, click here.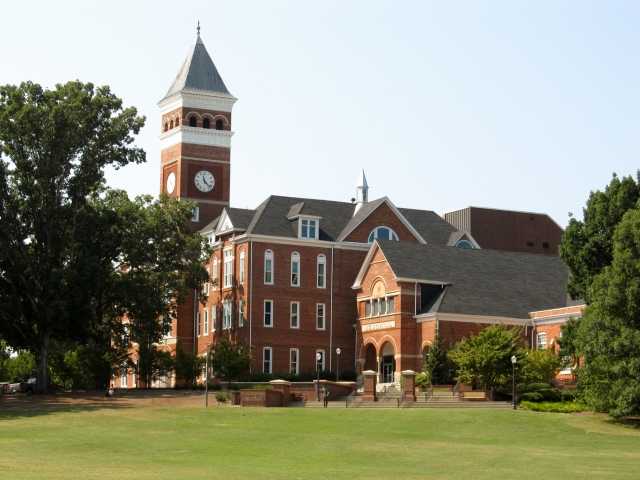 The Spirit of the Tiger
The Spirit of the Tiger Statue is a newer addition to the Clemson campus, but has quickly become a staple for students. This statue was built in 2017 by T.J. Dickson and Jim Nelson, who have been working for Clemson for over 25 years. It stands adjacent to Tiger Band Plaza and is constructed of several pieces of steel that converge to show the form of a tiger. This statue is the crown jewel of the elegant plaza and is absolutely stunning in person.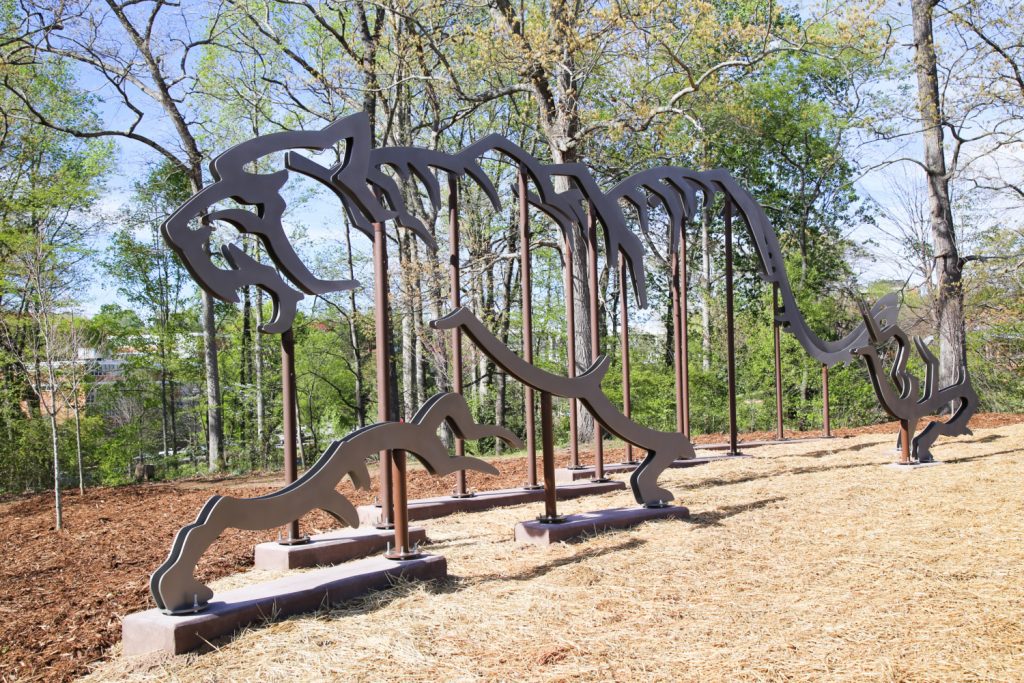 Lake Keowee and the Hartwell-Keowee Paddleboard & Kayak Co.
The Hartwell-Keowee Paddleboard & Kayak Co. is the perfect spot to go if you want to get a little bit off-campus. Located in Seneca, South Carolina, they offer many activities including: on-site paddle boarding on Lake Keowee, paddleboard and kayak delivery, as well as boat rentals. They also have a special service; a twilight paddle. Jonathan and Amanda Anderson started this business with their three kids when paddleboarding became their passion. To book now and get more information, click here.