Exploring Georgia Tech
The Georgia Institute of Technology (Georgia Tech), located in the heart of Atlanta, is a top 10 public research university with about 40,000 students. The university is known for its engineering and computing colleges as well as its programs in business, design, liberal arts, and sciences. Georgia Tech's main campus is situated within the bustling and exciting city of Atlanta making it an ideal spot for anyone looking for a highly-esteemed metropolitan university. Here is your guide to Georgia Tech and the city of Atlanta. 
The History of Georgia Tech
Georgia Tech was founded in 1885 as the Georgia School of Technology. It opened its doors in 1888 to 84 students.  The university is known for its aid in the transformation of the rural and agrarian South into a more industrial economy. In its infancy, Georgia Tech was a trade school and began expanding its fields of study in 1948 when the school was renamed the Georgia Institute of Technology.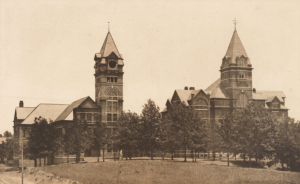 Today, Georgia Tech prides itself on the management of the global transition from an industrial economy to an information economy and its investment in the education and futures of its students. 
Academics
Georgia Tech, above all else, is well-known for its prestigious and rigorous academics. The university boasts six colleges and 28 different schools. Most majors and minors offered by Georgia Tech are technology-based and earn national rankings for their prestige and real-world applicability.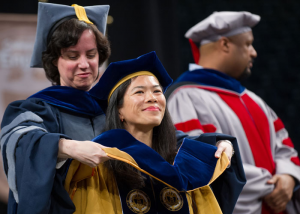 Georgia Tech also offers a co-op program with companies like Chick Fil A, Coca Cola and others that allows students to receive experience and knowledge on the job while also receiving a classroom-based education. This program consists of three semesters and allows students to network, build relationships, and gain experience all while still actively pursuing their education. 
Georgia Tech is known for its commitment to research and has 9,000 academic faculty, full-time researchers, and staff that serve the university's students and research efforts.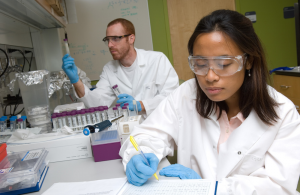 Georgia Tech is currently dedicated to several initiatives such as the study of artificial intelligence, quantum informational systems, and hypersonic technology. 
Athletics
Georgia Tech is home to the Yellow Jackets and offers 17 NCAA Division I men's and women's sports. Football is by far the most popular sport at Georgia Tech, winning a co-share of the 1990 NCAA National Championship.  The football program also won National Championships in 1917, 1928 and 1952 and have won 15 conference titles since their first season in 1892.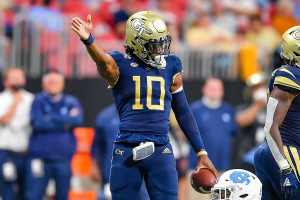 Georgia Tech also has strong baseball and basketball programs, and advanced to the Final Four with its legendary "Lethal Weapon Three" (Dennis Scott, Kenny Anderson and Brian Oliver) in 1990.
Georgia Tech Traditions
Georgia Tech has many long-standing and exciting traditions that energizes the Yellow Jacket community.
Buzz is the university's mascot and is a beloved and recognizable symbol of the Yellow Jackets. Adorned in the university's signature gold and black, Buzz brings school spirit and excitement to Tech fans during sporting events.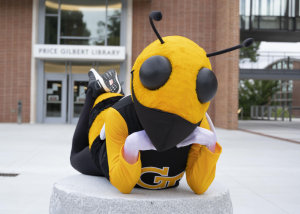 The Ramblin' Wreck fight song is another Georgia Tech tradition that excites fans both new and old. Inspired by an old folk song, "The Sons of the Gamblers," Ramblin' Wreck became a coveted part of Georgia Tech history in the 1920s when students created makeshift buggies to combat the poor transportation system of the time.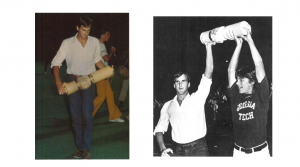 The Whistle is a tradition that is true to Georgia Tech's dedication to technology. The steam whistle is meant to mimic the industrial whistles of the 1860s and calls students to their shop classes. It blows five minutes to the hour to end classes most weekdays and after Tech touchdowns. 
Exploring Atlanta
Conveniently located near downtown Atlanta and a short drive to Midtown and Buckhead, Georgia Tech offers easy access to many great restaurants, attractions, sporting events, and nightlife. 
Restaurants 
If you find yourself hungry after a long day of exploring Georgia Tech's campus or after watching a Yellow Jacket's football game, you will find plenty of great eateries in Atlanta. Atlanta is home to many tasty Southern delicacies including lemon pepper wings which you can find at JR Crickets. These wings are savory and tangy, making them both unique and delicious.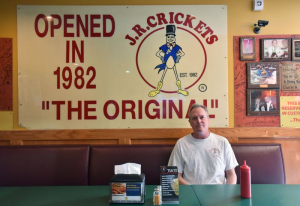 No Southern getaway is complete without trying at least some fried chicken as well. Atlanta's Busy Bee Cafe offers delicious and crispy chicken along with many side dishes such as mac and cheese and baked beans. Atlanta is also known for its incredible chocolate sea salt pops that can be found at King of Pops. King of Pops also sources their ingredients from local farms, making these delicious treats even better.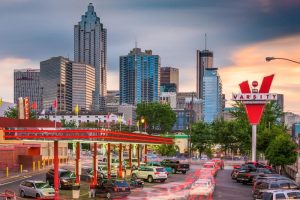 Topping off the list is Atlanta's iconic downtown institution and The World's Largest Drive-In Restaurant, The Varsity. There's simply no friendlier greeting than The Varsity's famous line, "What'll ya have…" The Varsity has been serving the best fast food – from burgers to hot dogs – since 1928. Be sure to check out the lingo before you order! 
Sports Bars
Every sports-lover needs a favorite sports bar! With so many professional and college sports and events in the area, fans will not be disappointed to find some of the best sports bars in Atlanta to grab a bite and watch the games.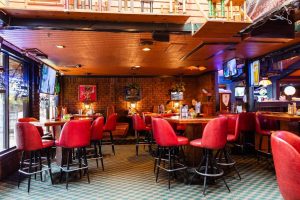 Starting with the top-rated, Doc's Food & Spirits is located just a few blocks away from The Battery and Truist Park. Enjoy strong drinks, wings, loaded nachos, and burgers while kicking back to watch the Braves!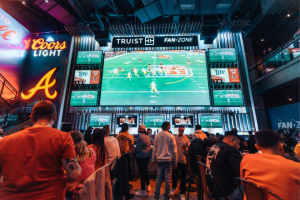 Another home-team favorite is the two-story Sports and Social, located at The Battery Atlanta. This sports bar is certainly not lacking in space or giant TV screens! A 30-foot, high-definition LED screen located at the center bar, makes sports-watching here an incredible 3D experience. Sports and Social not only has delicious food and drinks, but also offers several arcade games to play like skee-ball, table tennis, and air hockey to enjoy while visiting this electric sports bar!
Nightlife
No trip to Atlanta would be complete without a taste of ATL nightlife. Tabernacle is one of Atlanta's most well-loved hotspots.  The venue was built in 1910 as a church and was transformed into a music venue in 1996. Tabernacle hosts over 200 events a year and is one of the top event venues in the country.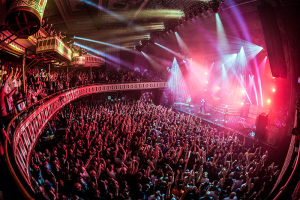 If you're looking for a unique listening experience then try out Blind Willie's Blues Club, one of the oldest blues clubs in Atlanta. Blind Willie's also offers cajun food and drinks and is located in the heart of Atlanta's Virginia-Highland bar district. Atlanta also has many club and bar experiences such as CosmoLava which boasts 3 levels, 5 bars, VIP accommodations, and the best DJs in the city. CosmoLava has one of the best cosmopolitans in the city and offers a rooftop deck tucked in the midtown skyline.
Buckhead Village District
Buckhead Village District of Atlanta is known for its modern, chic food and fashion. Home to 30+ upscale shops such as Dior and Jimmy Choo, shopaholics alike are sure to find their trip to Buckhead Village nothing short of a luxurious shopping spree!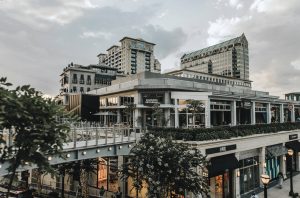 After all that shopping, you'll want to stop by the restaurants and coffee shops, like Taverna or Brash. In addition, Buckhead is home to the original Moes', a very popular chain of Southwestern fast food.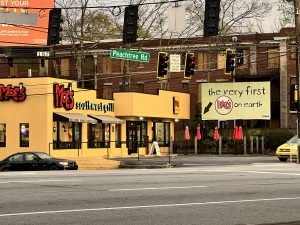 When visiting the Buckhead area, be sure to check out the local events happening before you go to see if there may be extra traffic, delays, early closings, or an event that you'd like to join!
Attractions
Atlanta is home to several amazing attractions such as the Georgia Aquarium. Explore the aquarium and see thousands of animals and 11 million gallons of water. Besides its 179 species of animals, the Georgia Aquarium also offers unique experiences such as the Cold Water Quest and the Dolphin Coast. These experiences include touch pools, viewing tunnels, splash zones, and theaters.
The Escape Game Atlanta is another fun attraction that allows guests to follow clues, solve puzzles, and decipher codes. The Escape Game Atlanta is a premium escape room experience that offers different themes and several rooms to explore. The Atlanta Botanical Garden is a more lowkey Atlanta attraction. This urban oasis has over 30 acres of outdoor gardens, a beautiful children's garden, and an amazing canopy walk. The botanical garden also has spaces that can be rented out for events and celebrations.
When visiting Atlanta, one attraction you surely don't want to miss it the famous World of Coca Cola. This museum, located in the heart of Atlanta, showcases the history of the Coca-Cola Company, one of America's most iconic brands.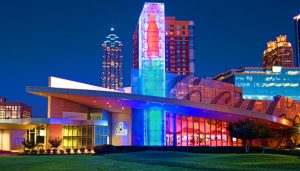 While touring the 20-acre property, visitors can view hundreds of artifacts, sample over 100 Coca-Cola beverages from all around the world, explore the gift shop, and experience a 4-D theater! Be sure to get your tickets for this must-see attraction of Atlanta. 
Last but certainly not least, no trip to downtown Atlanta is complete without a visit to Centennial Olympic Park. This 22-acre green-space serves as Georgia's legacy of the 1996 Summer Olympic Games. Today, the Park hosts a thriving entertainment and hospitality district in Atlanta.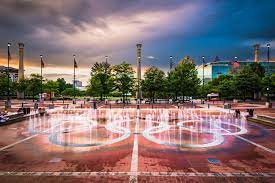 Guests can cool off in the iconic Fountain of Rings, admire the commemorative bricks, take a selfie at The Spectacular (Olympic Rings), enjoy the playgrounds, gardens, and expansive lawns, and explore the many landmarks and features designed to enhance the visitor experience.
Sports
Atlanta is also home to 5 professional sports teams including the Atlanta Hawks, Atlanta Falcons, Atlanta United FC, Atlanta Braves and the Atlanta Dream.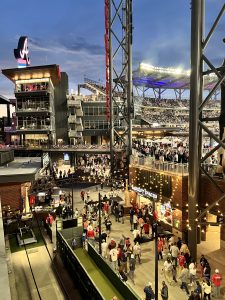 If you're not a football, baseball, or soccer fan Atlanta also has the Atlanta Open, the FedEx Cup, and several motorsports venues. Atlanta is also home to the Chick-Fil-A College Football Hall of Fame which exhibits 770 different universities and colleges. 
For help planning your trip to Georgia Tech and Atlanta visit CollegeWeekends today!