Kansas State University is located in the beautiful city of Manhattan, Kansas, and is home to great academics, fun traditions, and great college sports teams. CollegeWeekends has great listings near the campus for your next visit … and here is your guide to visiting Kansas State University and exploring the surrounding city of Manhattan, Kansas and its attractions.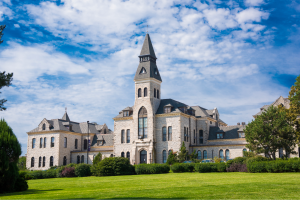 Kansas State History 
Kansas State University was founded in 1863 and was the nation's first operational land-grant university. This means Kansas State was tasked with teaching agriculture, science, military science and engineering to any interested student, as well as seek to better the lives of others through research and service.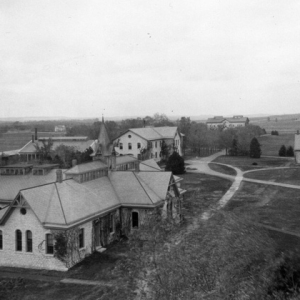 The main campus covers 668 acres and features more buildings built before 1910 than any other campus in Kansas. Holtz Hall, built in 1876, is the oldest free-standing building on campus. However, the oldest building on campus is the original section of Seaton Hall, which now forms Seaton Court, facing the courtyard of Hale Library and Eisenhower Hall. Originally named the Industrial Workshop, this section of Seaton Hall is the oldest remaining education building on campus.
Kansas State Athletics 
Kansas State Athletics has 12 teams that participate at the NCAA Division 1 level and are a part of the Big 12 Conference.  The Wildcats football and basketball teams have been highly successful over the last couple of decades with the football team winning the Big 12 championship in 2022. The Wildcats also have strong women's basketball and baseball programs.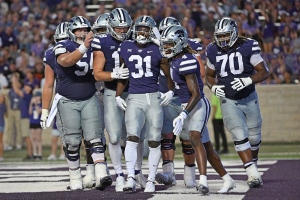 With its rabid fanbase and enthusiastic home crowds, if you're a college football fan (or football fan in general!) you should consider going to a Wildcat game! 
Kansas State Traditions
Kansas State University has a number of unique and fun traditions that students take part in during the school year. One includes the Wildcat Warm-Up. This event is sponsored each year to welcome students to campus and get them excited about K-State. At this event, new K-State students join Willie, the marching band and cheerleaders to learn K-State cheers and traditions, including the fight song and the "Wabash Cannonball." The first Wildcat Warm-Up was in August 1999.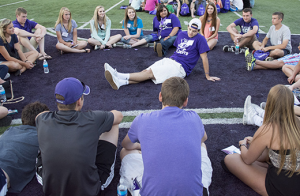 Homecoming is another one of Kansas State's traditions. Throughout Homecoming week, students compete in various events to generate K-State spirit. Homecoming activities include designing spirit banners, performing group chants in Bramlage Coliseum, a Paint the 'Ville contest, building floats for the Friday afternoon parade and a pep rally. This year's homecoming is October 22-28, 2023, you definitely don't want to miss it!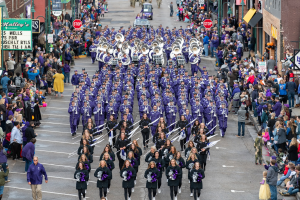 Exploring Manhattan, KS
Known as the "little apple" Manhattan is located in the heart of the Flint Hills of Kansas. This small city offers easy access to great restaurants, attractions, and nightlife.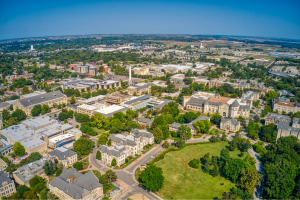 Great Restaurants
If you find yourself hungry after a long day of exploring Kansas State's campus, you will find plenty of great restaurants in Manhattan. Do you like barbecue?  Kansas is home to incredible and tasty barbecue spots, including Cox Bros. BBQ which offers traditional BBQ, a kid's menu, and other options providing a little something for everyone.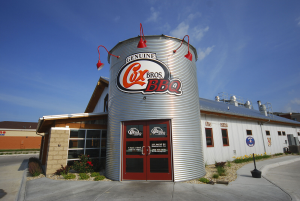 If you're hungry for Mexican food, you should definitely check out Antojitos Mexicanos El Sol. This restaurant offers authentic Mexican cuisine made with the freshest ingredients. You're guaranteed to have a great experience with the food, drinks, and atmosphere. Ana's Burger Shack is another great option for those looking for a more classic American experience. Ana's offers a variety of burgers and sandwiches making this a great spot for the whole family.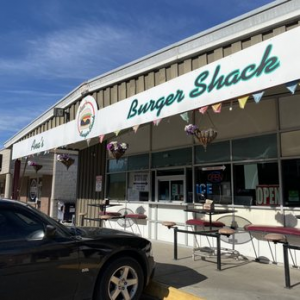 For more ideas on restaurants to explore in Manhattan click here!
Fun Nightlife  
If you're looking for a fun night out with friends and family, check out Fat's Bar. Fat's is popularly known for their fishbowl cocktails and events for Kansas State. It's a great pre and post-game spot that offers different drink specials every day to keep the party going.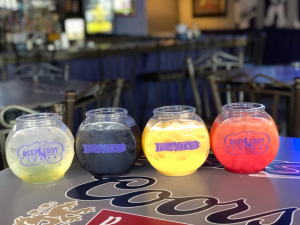 Auntie Mae's Parlor is another great option for a fun night out. Offering live music, fun events, cocktails, and beer, there's something for everyone to enjoy. Looking for a great sports bar?  Check out Tubby's Sports Bar. Tubby's was voted best nightlife experience in Manhattan and offers a heated patio, a dance floor, and over 25 HDTVs for all things sports. You're guaranteed to have a great time here!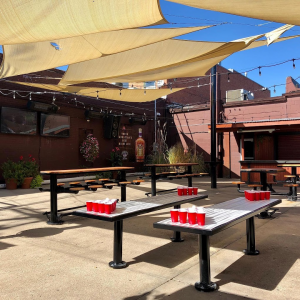 For more ideas on Kansas hot spots to visit, check out Oh Manhattan! – Bars. 
Attractions & Things to Do
Kansas is home to many great attractions for the whole family, including Sunset Zoo. You can explore the zoo and see hundreds of animals and five different exhibits. The Sunset Zoo has a variety of events throughout the year as well such as Brew at the Zoo, SPOOKtacular, and Wine in the Wild providing fun throughout the year.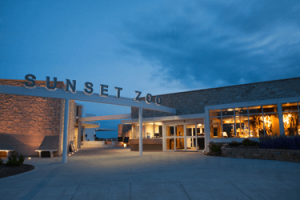 The Midwest Dream Car Collection is another great attraction you do not want to miss. The collection consists of 65 unique vehicles including a 1907 Ford Model-R and a 2019 Tesla Model X.  You cna also check out all of these fast rides and flag down one of the curators for an inside scoop on each vehicle.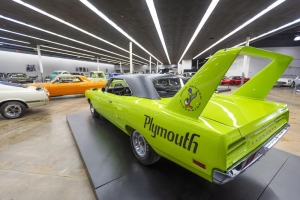 If you're looking for a fun filled day of shopping, be sure to check out Downtown Manhattan. Downtown features great retail and local stores, different dining options, and lodging. There is always something to do downtown whether it's annual events, races, or farmers markets, it's easy to spend a day here. 
For help planning your trip to Kansas State and Manhattan visit CollegeWeekends today!