Located in the Hampton Roads region of Virginia, Old Dominion University was founded by the College of William & Mary in 1930. It is uniquely situated in Norfolk providing a wide variety of entertainment and sights in a region situated on multiple bodies of water. Within a short drive, there are also tons of areas of significant historical interest and tourist attractions. There's so much to do you'll want to come back again and again!
Monarch Football and Basketball
ODU restarted its football program in 2009 after being dormant for several decades.  The program has risen to the Division 1 level and often hosts ACC programs such as UNC and Virginia Tech.  In 2019, the program undoubtedly had its most historic program win by shocking a ranked Virginia Tech team at home 49-35.  For information on ODU football tickets, visit here.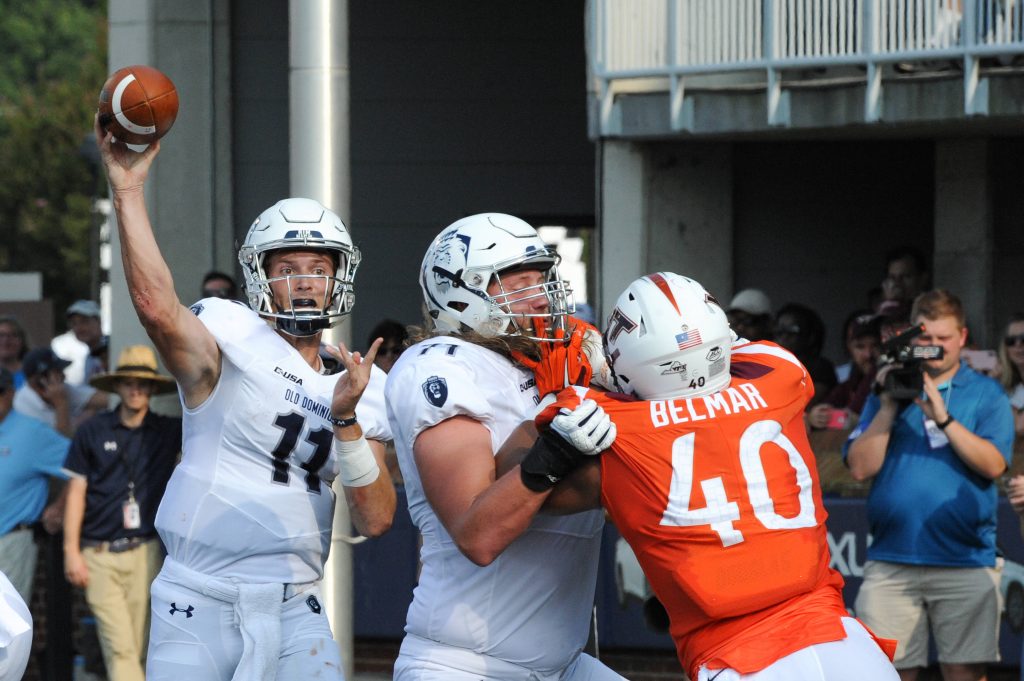 The "Ted" is a multi-level entertainment facility that accommodates a wide range of activities for the community and the university. The center contains over 8,600 seats for fans of many sporting events  and available seats may increase to 9,000 for events that don't need the full floor. The urban Norfolk location makes it a perfect place for both ODU students and local residents to enjoy the wide variety of entertainment. 
The ODU Men's and Women's basketball play their home games at the "Ted". Check out their game schedule before you head to town and buy your tickets online!
With a recent sponsorship agreement, the Ted is now also known as Chartway Arena.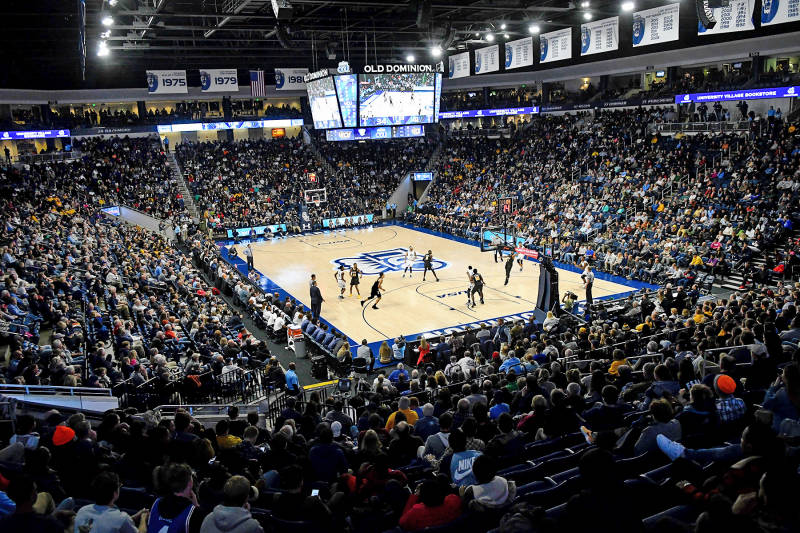 Eateries and Night Spots
ODU is located roughly 10 minutes from downtown Norfolk, which includes the Waterside District, and roughly 15 minutes from the Virginia Beach Town Center, two locations that have a large selection of great restaurants and night spots/live music for visitors to the area.

Near the campus of ODU, however, there are number of great options including student and alumni favorite, Hair of the Dog Eatery.  For a complete list of great options within minutes of campus, check out CW's Discovering ODU – Restaurants and Bar & Grills.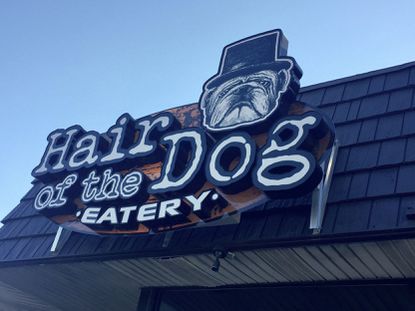 Norfolk Botanical Gardens
With 175 acres, containing over 60 themed gardens, Norfolk Botanical Garden is Virginia's largest botanical garden. These gardens can be viewed by tram, boat, or foot with over 15 miles of paved trails and mulch pathways. Along with beauty, attending also provides an educational experience due to the various programs and classes they offer for all ages. They have seasonal gardens that appeal to every taste along with year-round and children gardens.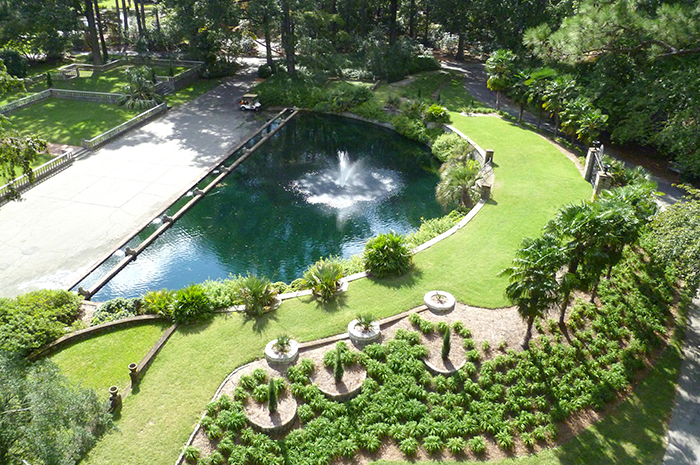 Seasonal Gardens
The Norfolk Botanical Garden is a perfect visit at any time of the year. They have specific gardens pertaining to each season and a bloom chart to show you what's blooming when you plan to visit. Click which season you are in to see what gardens are available.
The Botanical Gardens light up each December too with an amazing display of holiday lights that can be viewed during a 1-mile walking tour.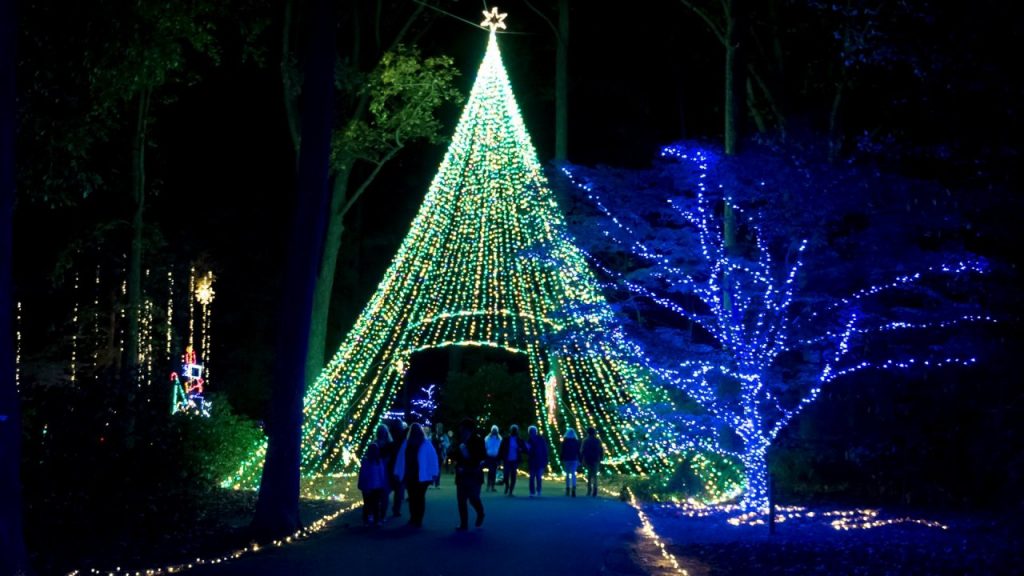 Chrysler Museum of Art
Covering the span of over 5,000 years of history, this interactive family museum has a permanent collection containing over 300,000 objects. They have various other exhibits, Moses Myers House, and a one of a kind glass studio located within the Museum's campus. Join a class, request a tour, or sign up for a lecture!! General admission is free!!

The Moses Myers House
The Moses Myers House has been passed down five generations from 1795-1931. Moses Myers was an early American entrepreneur who built this house to accommodate his family. The Myers family played an important role in Norfolk's history due to their leadership in economic and social affairs. They were the first permanent Jewish-American residents in the area and for over a decade they made up the entire Jewish population in the region. For more information about the history behind the house visit the website.
The Perry Glass Studio
Along with an extensive glass collection, they offer many demos and classes to show visitors how these masterpieces were created. They offer free narrated glassmaking demos Tuesday-Sunday along with classes and workshops offered at various times depending on skill level. Check out the website to reserve a free ticket, spots are limited at this time due to social distancing.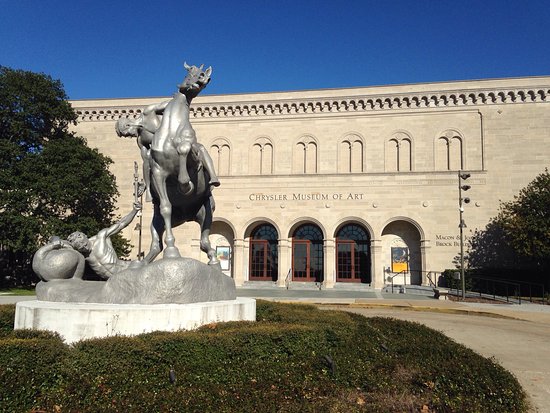 Norfolk Naval Base & Nauticus
If you have ever been to Norfolk, Virginia, I'm sure you have seen your fair share of ships bigger than you could imagine. Part of that is because Naval Station Norfolk is the largest naval station in the world, with 4 miles of waterfront and 7 miles of pier space! There are 75 ships with 14 piers and 134 aircraft with 11 aircraft hangers!!! Makes sense considering the largest concentration of U.S. Navy forces is here at NS Norfolk!
Visitors can also visit and tour the retired Battleship Wisconsin in downtown Norfolk at Nauticus.  For more information, visit here.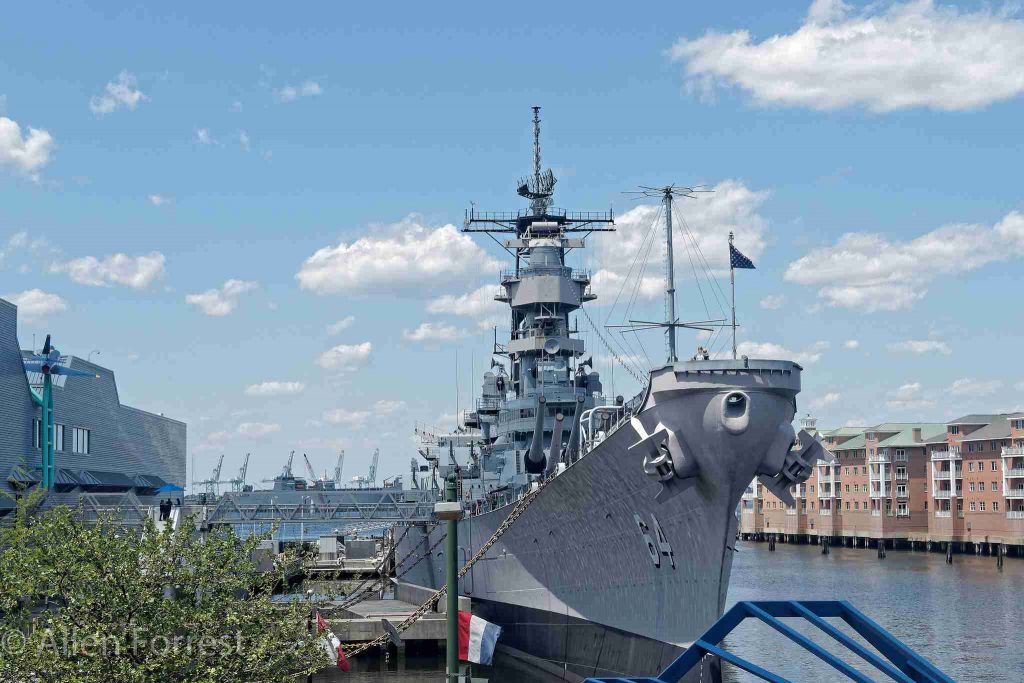 Virginia Beach
If you are up for a short road trip, Virginia Beach is a little over 30 minutes from the ODU campus. There is a wide variety of restaurants, hotels, and entertainment to offer, most of these with a view of the beautiful oceanfront.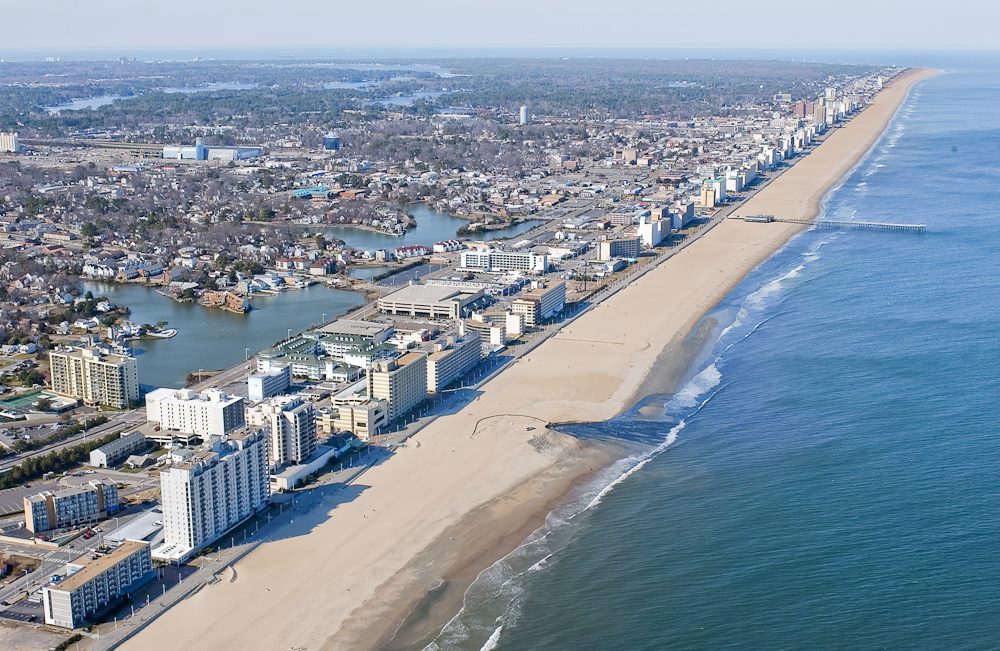 The Boardwalk
Questionably the most popular place for tourists is the Virginia Beach Boardwalk. While walking along this 3-mile strip you have the ocean on one side of you and various restaurants, shops, and hotels on the other. Be sure to stop by the popular attraction of the huge 24-foot statue of King Neptune, located on 31st street. There are nightly performances during the summer months at stages along the boardwalk at 7th, 17th, 24th, and 31st street. There is a bike path that offers the same experiences, you can bring your own or there are multiple setups of people renting them. Visit the Virginia Beach Boardwalk website for more information and to get a free vacation guide 
Additionally, each June, the oceanfront fills up with amateur and professional soccer players from around the world for the annual North American Sand Soccer tournament.  This is a can't miss event for soccer fans.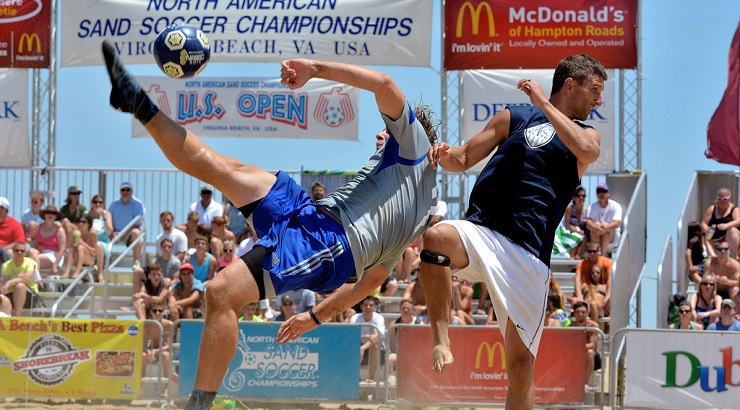 By Josie Veserat
Josie is a student at Christopher Newport University, class of 2022