Since 1925, Texas Tech has been the home away from home for its Red Raider students. Located in Lubbock, Texas, Texas Tech's campus and areas surrounding this northwestern Texas town have plenty to explore during your visit.
Memorial Circle
Located in the heart of campus, Memorial Circle was originally built in 1948 as a memorial to World War II veterans. Now, in addition to remembering fallen soldiers, it stands in remembrance for students who have passed during their time at the University. To recognize the lives lost, students and campus visitors are asked to not walk on the grass. While strolling around campus though it's worth walking through this scenic memorial.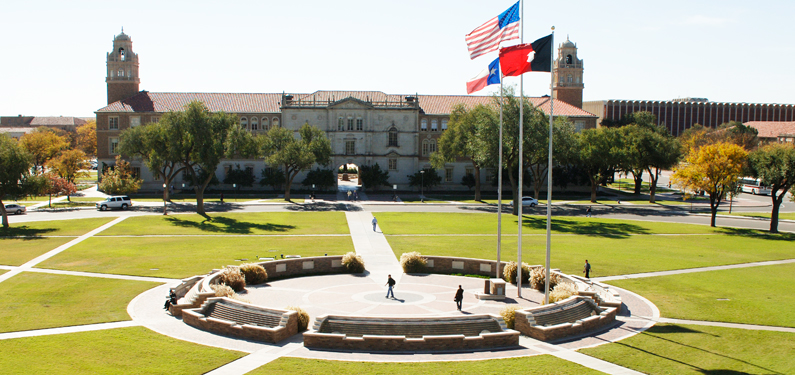 Home of the Red Raiders: Jones AT&T Stadium and United Supermarket Arena
Don't miss a chance to see the Red Raiders duke it out with one of their Big 12 competitors at Jones AT&T Stadium. The Masked Raider, Texas Tech's official mascot, charges the field with the team at the start of each home game. 
Prior to the game, tailgating is a must. RaiderGate is the student tailgating area where students can get free spots with a valid ID. For all Red Raider fans, Raider Alley has free concerts, food and beverage options, and a pep rally featuring the Texas Tech Spirit Squad and band. Festivities start four hours before kick-off, so put your cowboy boots on and come root on the Red Raiders all day-long.
If it's basketball season, be sure to catch a game at United Supermarket Arena. Always filling the Arena with excitement, the team has a strong record and even played in the 2019 NCAA National Championship. Besides basketball, the Arena also hosts concerts with famous country music stars such as Taylor Swift and George Strait. Click here to see upcoming events.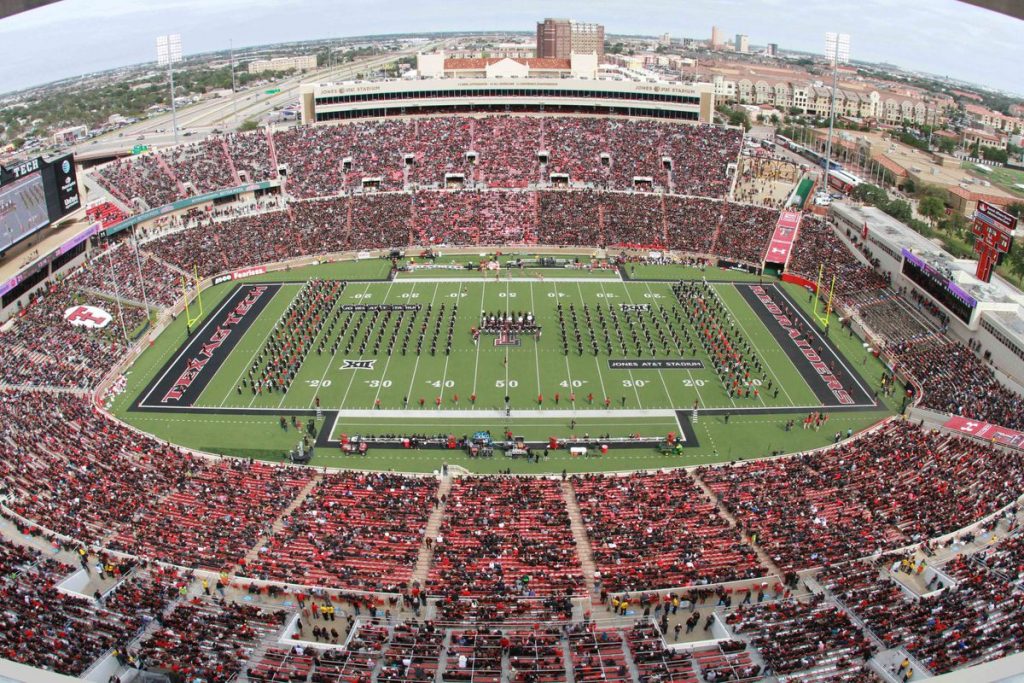 First Friday Art Trail
If you happen to visit during the first Friday of the month, be sure to check out an eclectic gathering of Texan art, music, and food at First Friday Art Trail. From 6pm-9pm this self-guided cultural tour draws thousands perusing galleries and studios while feasting on the long line of food trucks. Free trolleys help shuttle gallery-goers from exhibit to exhibit.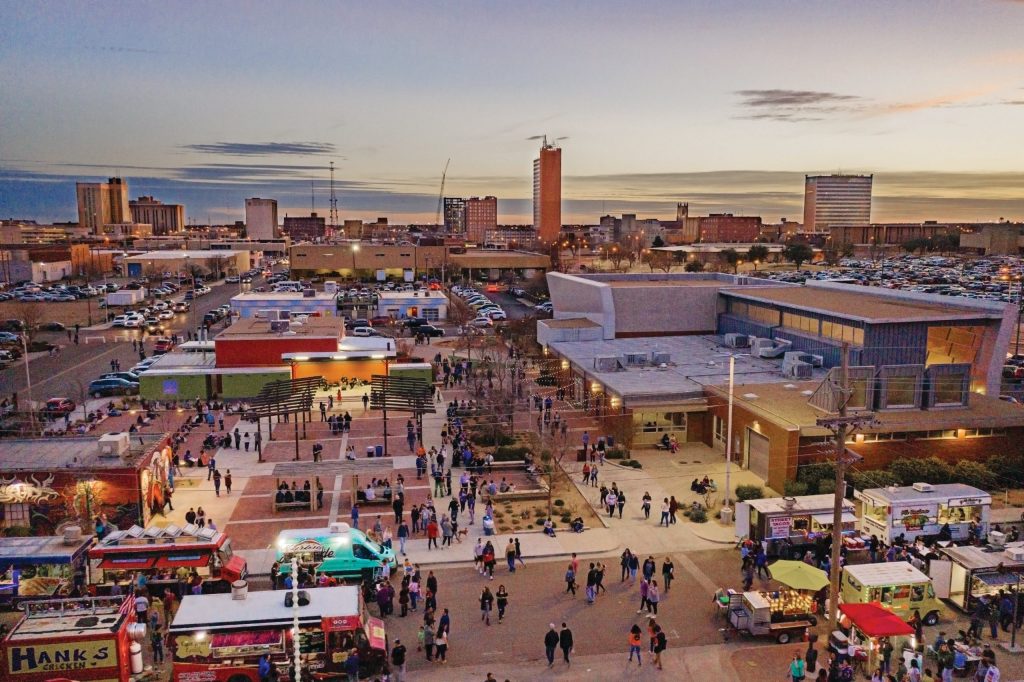 What's better than a good movie? Only some good popcorn
Some of Red Raiders' favorite pastimes include seeing movies with friends in unconventional ways. One of those ways is by going to Alamo Drafthouse Cinema. Here, in addition to large movie screens and reclining seats, they have a full menu complete with American classics, a draft list, and even boozy milkshakes. Waiters make sure your every need is met throughout the featured film. 
Students and Lubbock locals alike also love Stars and Stripes, a traditional drive-in movie theater experience. This family owned and operated drive-in will bring you back to the good old days. With three screens, double features, and an on-site American cafe, all you have to do is park your car and be ready for a good time.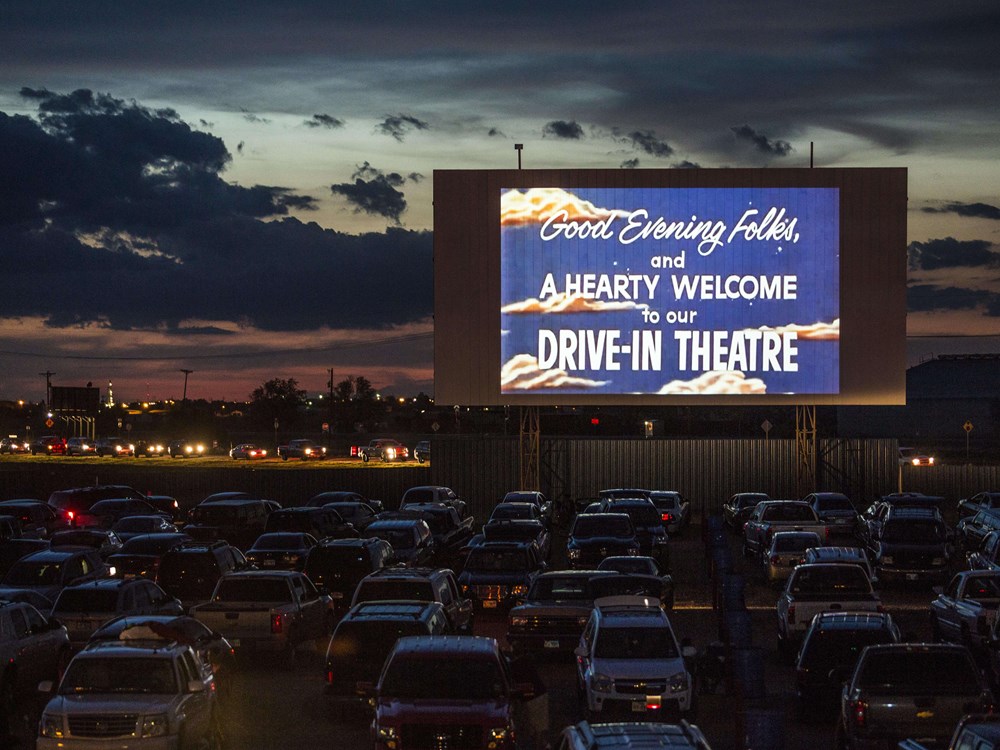 Get down and boogie
Lubbock, Texas, home of the famous American rock and roll singer Buddy Holly, is no stranger to music. Big and small productions alike draw crowds to the live music scene every night of the week.
For more local talent, you can see rising stars in the making at Blue Light Live's Songwriter Night. Every Monday night starting at 9pm, country music artists play their original work for crowds. However, with drink specials every night, there's never a bad time to go to Blue Light Live and hear some live music. 
If you can't help but dance when you hear a good tune, head to Charley B's. With 27,000 square feet of dancing space, a mechanical bull, and multiple bars, Charley B's has everything a good time needs. 
Originally a movie theater built in 1938, Cactus Theater was refurbished as a concert hall in 1993. Since then, local artists, big named bands, and musicals perform weekly.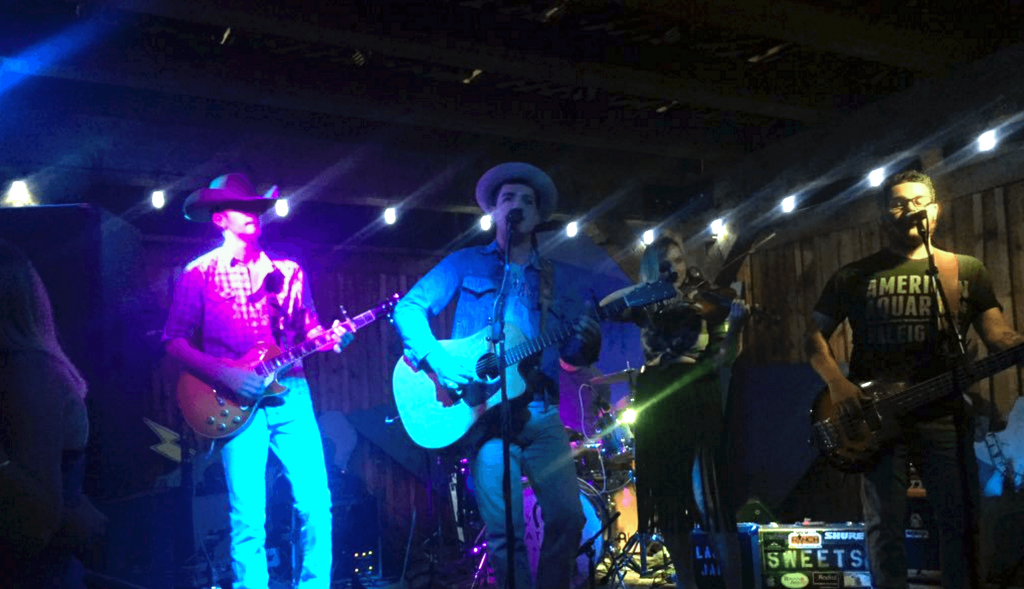 Palo Duro Canyon State Park
A quick 30 minute drive from campus, you will find breathtaking views while hiking along Palo Duro's canyon systems. With over 30 miles of trail, you can hike, bike, drive, or ride a horse in the second largest canyon in the country. If you don't bring your own provisions, there's even a small on-site restaurant serving American classics.
For horsebackers, there's 1,500 acres dedicated purely for riders with an additional two trails shared among hikers and mountain bikers. Non-locals can channel their inner-Texan and take a guided tour through the canyons. Reservations are required though, so be sure to call ahead. 
Extend your time in the park and camp at one of over a hundred campsites. If you like roughing it and toughing it, there are Hike-In sites where it's just you, your friends, and the great-outdoors. If you're more of a "glamper" there are campsites with running water and electricity. There are even several cabins you can rent if you like the great-outdoors… just not enough to sleep in them.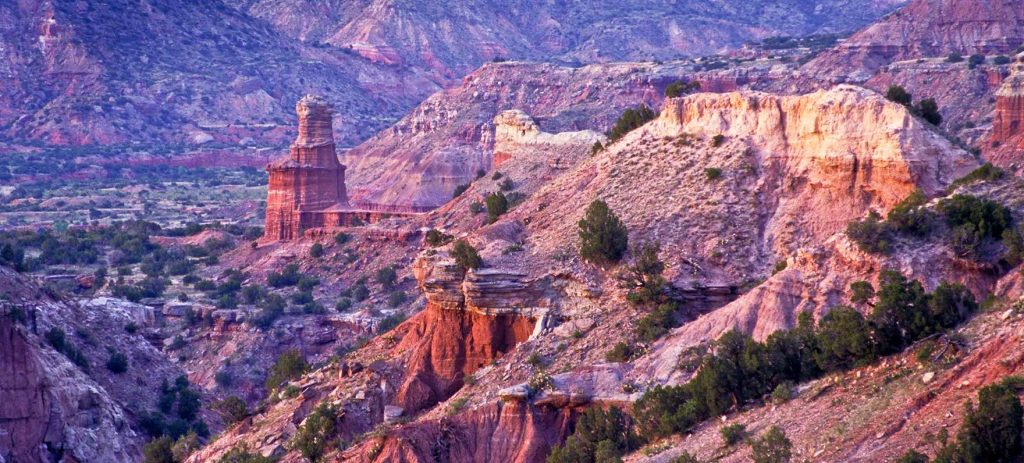 By Caroline Smith
Caroline is a 2020 graduate of the University of Virginia.