Exploring the Phoenix Area & Sun Devil Country
Home to Arizona State University, the Fiesta Bowl and 2022 College Football playoff semi-final game and this year's Super Bowl, the greater Phoenix area has a lot to offer! As the fifth largest city in the United States, there are many fun things to see and do for adventure seekers, nature enthusiasts or for those just looking to unwind in the warmth of Arizona. Here is a guide for your next trip to Phoenix!
Exploring Phoenix
Whether it be Arizona State or College Football or this year's Super Bowl that brings you to Phoenix, you will find plenty of great things to do and many amazing places to eat. 
Attractions
Phoenix and the surrounding area are filled with nature, museums, and activities sure to make the whole family happy. If you're looking for a relaxing yet interesting excursion then the Desert Botanical Garden may be for you! It's a 140-acre botanical garden with more than 50 thousand plants. With impressive research and conservation efforts, interesting events and exhibits, and areas for private events, the Desert Botanical Garden is the perfect place to visit while in Phoenix.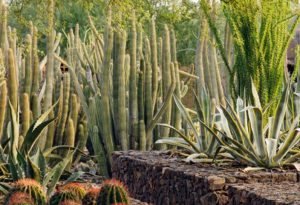 As the only global musical instrument museum in the world, The Musical Instrument Museum brings instruments from around the world to life. Explore different galleries, and attend events and concerts all in one place at the MIM. The Heard Museum is another great option in Phoenix. The Heard Museum is dedicated to the advancement of American Indian art. It has a massive collection with more than 40,000 pieces of Native American art. Some of the key collections include Navajo textiles, Hopi katsina dolls, Zuni and Navajo jewelry, ceramics throughout the ages, and woven baskets.
Restaurants
​​Phoenix is also crawling with amazing flavors and cuisines. Here you will find anything from Southwestern to Thai! If you're looking for breakfast try out Matt's Big Breakfast or Snooze an A.M. Eatery for amazing pancakes or some tasty eggs!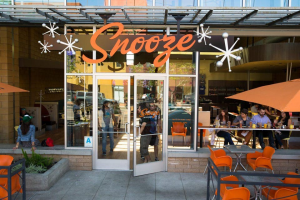 For lunch make sure to dine at Pizzeria Bianco or Tacos Chiwas for pizza or tacos that are available in both classic and unique styles! If you're looking for some dinner then you have several amazing options in the Phoenix area including Lon's at the Hermosa for American-style food, Siamese Kitchen for Thai-style food, or Green New American Vegetarian for Vegetarian style food. 
Nightlife
Phoenix has a large and growing brewery scene. Some breweries to check out during your visit are Wren House Brewing Company and Fate Brewing Company.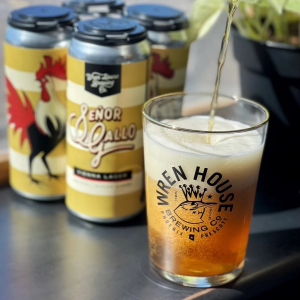 If you are into wine then head to Postino WineCafe or one of the many wineries in the Phoenix area such as Merkin Vineyards. For the typical bar scene, Valley Bar has you covered. There are also many Sports Bars in town located near the stadiums if you are looking to pregame before the big game. 
Scottsdale
While in the Phoenix area try checking out Scottsdale as well. Scottsdale is a suburb of Phoenix and has an amazing nightlife and restaurant scene. Try out Cafe Monarch for an elegant and delicious experience. Order from their large wine selection or host your next event at Cafe Monarch! Or for a seasonally inspired dining experience visit Mowry & Cotton. Mowry & Cotton has breakfast, brunch, lunch, and dinner as well as drinks and dessert. 
If you're looking for nightlife then Scottsdale has you covered. Cottontail Lounge is described as "a next-level mixology experience with a flirty and fun atmosphere." Cottontail Lounge has dining and drinks as well as VIP tables. For a similar but more low-key experience then try out Riot House. Riot House has a great drink menu with several fun and delicious signature cocktails.
Phoenix's Football Bowls
In late December and early January, the Phoenix metropolitan area hosts two exciting college football bowl games, the always exciting Fiesta Bowl, held in Glendale, as well as the Guaranteed Rate Bowl, held in  Tempe.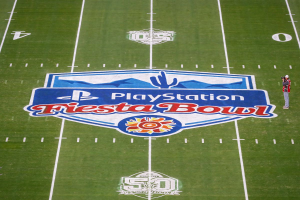 The Fiesta Bowl, one of the top four bowls in the country, invites two of the nation's best teams. The Guaranteed Rate Bowl features teams from major conferences such as the Big Ten and Big 12. In the weeks leading up to the games, the host organization provides an array of activities for locals and visitors. Some of these activities include parades, block parties, tailgates, and competitions. This is the time you want to be in Phoenix! 
2023 Super Bowl
This February the 2023 Super Bowl will be also held in Glendale. Watch the Super Bowl in person from the State Farm Stadium which holds over 63,000 people! The State Farm Stadium is also home to the Arizona Cardinals and the Fiesta bowl. 
Arizona State University
Founded in 1885, Arizona State University is one of the largest universities in the US. ASU offers more than 400 undergraduate degrees and more than 450 graduate degrees.  The university has 16 colleges, each with their own programming and advising. ASU has an 18-to-1 student-to-faculty ratio and is ranked #1 in the nation for innovation making it a wise choice for those looking for a dynamic and inclusive learning environment.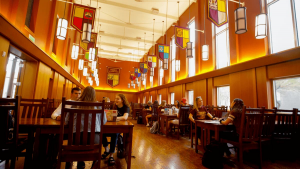 Sun Devil Sports
ASU has nine men's and eleven women's athletic teams that play at the NCAA Division I level and participate in the Pac-12 Conference. The Sun Devils have fantastic winning traditions in baseball, basketball women's tennis, men's gymnastics, men's golf, and women's golf programs which have all won several NCAA championships.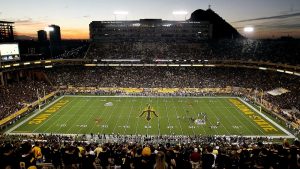 The Sun Devils also have a tradition of Saturday night football games – where Sun Devil Stadium is rocking!
Sun Devil Traditions
ASU has several traditions that they follow each academic year. Every Friday, faculty, staff, and students all wear gold to show their Sun Devil pride. Similarly, every game day you will find a sea of students all wearing gold and cheering on ASU's athletic teams.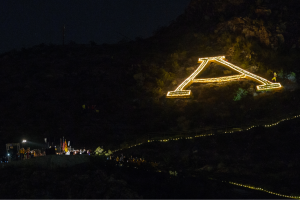 Every fall since the 1930s, students participate in the Echo from the Buttes. During this event, students hike "A" mountain and paint a letter "A" at the top of it to signify the new school year. In the Spring students participate in "Devils in Disguise" which is a 17-year-long tradition where students can participate in student-run events, clubs, and organizations all dedicated to various acts of service.
For more help planning your trip to ASU and or the Phoenix area please visit College Weekends today!