Photo cred: benjaminboeckle/123rf.com
The University of Alabama, founded in 1831, is the state's flagship university. Located in western Alabama in the city of Tuscaloosa, also known as T-Town, there is plenty of football, history, food, and activities for everyone to enjoy. Check out our list of must see's and do's for your visit!
Roll Tide!
The University of Alabama football program boasts 17 national championships and 31 conference titles, so a visit to Alabama is not complete without a day of football and tailgating. Two hours before kickoff, see the Walk of Champions as the team buses pull in and Coach Nick Saban leads the team into the stadium. 
Join 100,000 diehard Crimson Tide fans in Bryant-Denny stadium and get ready for an exhilarating game that kicks off with the pregame flyovers by military fighter jets! The Million Dollar Band, Alabama's marching band, also forms their own version of the mascot – Big Al – during the pregame show. Expect to hear "Sweet Home Alabama" followed by shouts of "Roll Tide Roll" at least once every game as well as the second-half favorite, "Dixieland Delight." When the Tide wins, the whole stadium roars with the victory cheer: "We just beat the Hell out of you! Rammer, Jammer, give 'em Hell, Alabama!" If you aren't ready for the fun to end, The Houndstooth Sports Bar is a game day must-do and is known as the best spot in Tuscaloosa to celebrate a Crimson Tide victory. 
Alabama History
The Alabama Museum of Natural History is located on campus in Smith Hall and is over 150 years old. It celebrates the state's natural history and ancient past through exhibitions, collections, and teaching, research, and service programs. Check hours and ticket prices here.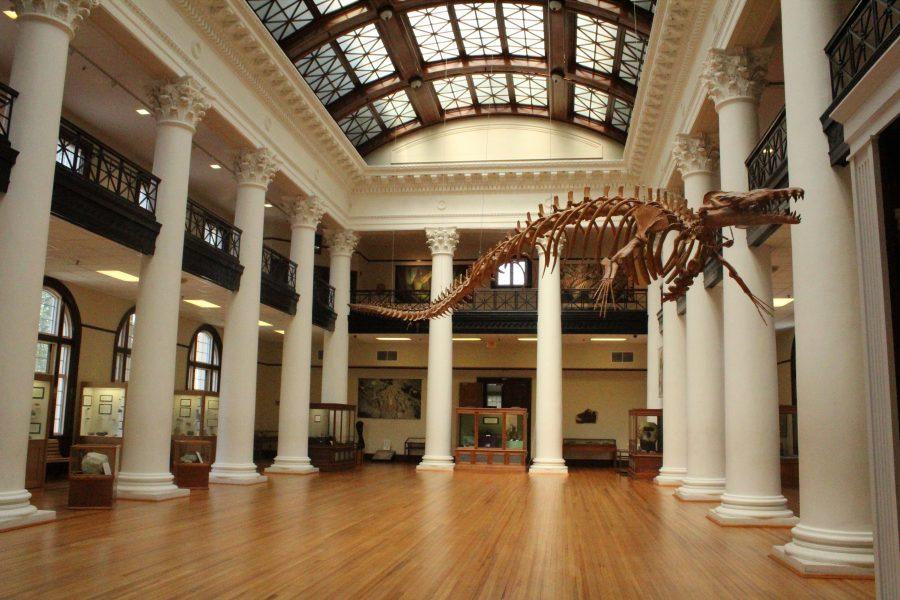 The Gorgas House Museum was built in 1829 and is the oldest building on the University of Alabama's campus. It is one of the few buildings to survive the destruction of campus during the Civil War. It served as the Gorgas family home from 1879 to 1953 and now houses original Gorgas memorabilia, furnishings, and a collection of 19th century artifacts. Click here for hours.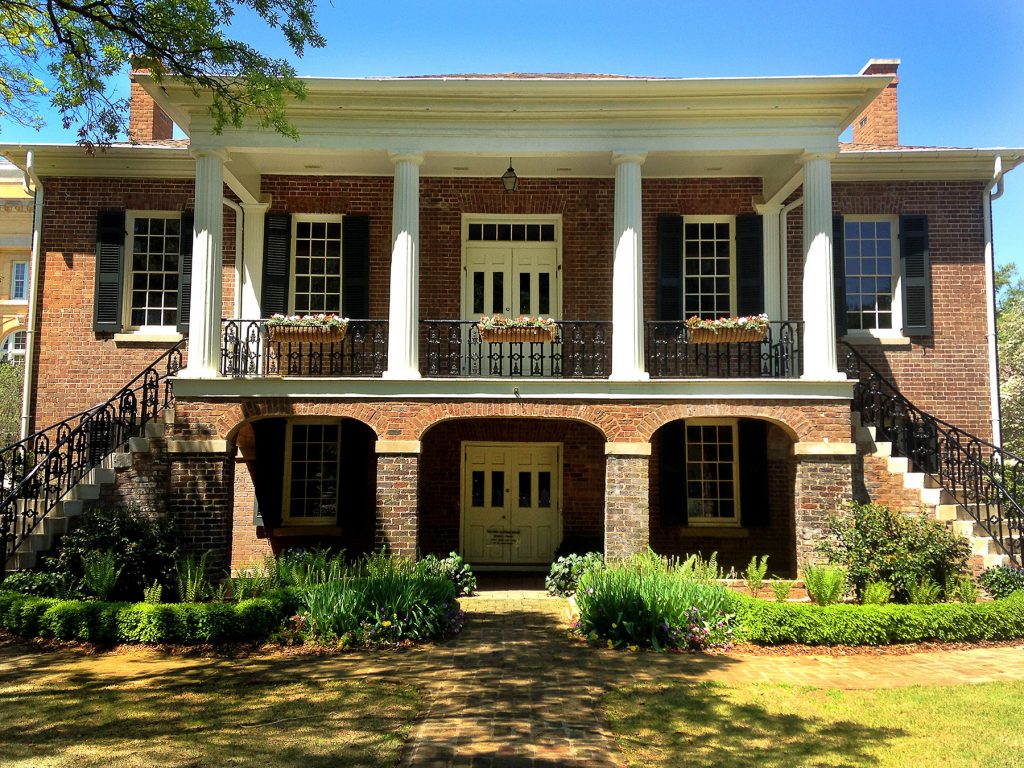 The Paul W. Bryant Museum, opened in 1988, exhibits artifacts and memorabilia from the long history of the University of Alabama football program with a special emphasis on the legendary coach Bear Bryant. Click here for hours. 

The Quad
At the University of Alabama, the Quad – a 22-acre grassy space – is the heart of campus. From 1893 to 1914, it was the home of the first on-campus football games but now is home to pep rallies and tailgates, the homecoming bonfire, and other day-to-day activities for students. 
Denny Chimes
Denny Chimes is a 115-foot tall clock tower built in 1929 and featuring a 25-bell carillon that rings every 15 minutes. The hand and footprints of each Alabama football captain dating back to 1947 are imprinted into the pavement surrounding the Chimes, a tribute known as the Walk of Fame.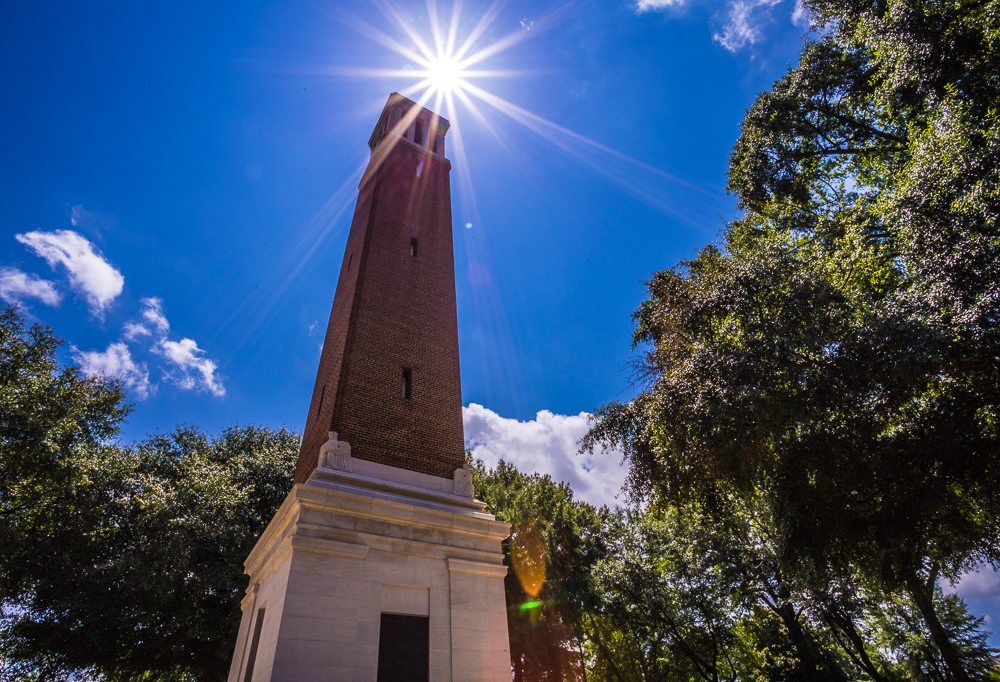 Restaurants and Bars
The Strip is a retail and nightlife district in Tuscaloosa located on University Boulevard just west of campus and home to many restaurants, bars, shops, and music venues. Many of these establishments have been around for decades, including Gallettes, a bar known for its Yellow Hammer cocktail, served in a 16-ounce bright yellow souvenir cup. Other UA institutions on the Strip include Buffalo Phil's, The Houndstooth, and Egan's.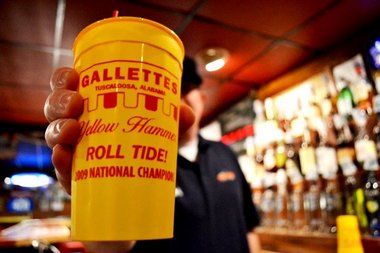 Located right next to Bryant-Denny Stadium, Rama Jama's is an American bar and grill packed with Crimson Tide memorabilia and serving the best sweet tea and milkshakes in town. If you're looking for some classic Alabama barbecue, check out Archibald's or Dreamland. Other local favorites, and two of Tuscaloosa's oldest and most beloved restaurants, include City Cafe for a meat-and-three or The Waysider for biscuits.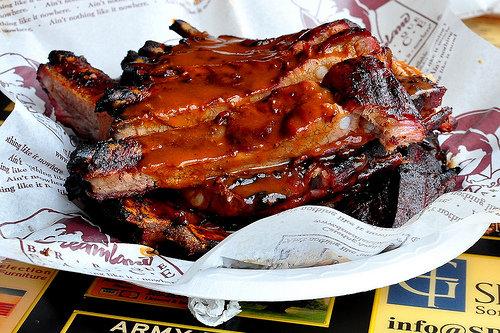 By Anabel Mast
Anabel will be a 2021 graduate of the University of North Carolina.