Are you getting ready to visit the University of Michigan in Ann Arbor, Michigan? In addition to providing a brief history about the origins and traditions of the University of Michigan, we've created a list of "must do" attractions, restaurants, and fun college town bars, so you know exactly where to go while visiting!
The University of Michigan – Rich in History, Tradition and Success
The University of Michigan was founded in 1817 as a public research university and was initially located in Detroit. The school moved to Ann Arbor in 1837 with very few students, and later and by 1866, it was the largest university in the country! To this day, the University of Michigan is one of the nation's best universities. 
UMich has over 50 national championships in 12 different sports! That is impressive considering they play in the battle-hardened Big Ten Conference. Their most notable sports programs include football, basketball, and ice hockey, and the school has a rich history of athletes who have gone on to play at the professional level, including Tom Brady of the New England Patriots/Tampa Bay Buccaneers and former Heisman winners, Desmond Howard (1991) and Charles Woodson (1997) and Tom Harmon (1940).
UMich's football team has 11 National Champions and has consistently been ranked in the top 25 by the Associated Press national poll and has more wins than any other college football team in history (over 975!). With so many wins, it's no wonder they play in The Big House! Yes, you heard me right! They call their stadium The Big House because it boasts over 107,000 seating capacity and is the largest stadium in the US and the second-largest stadium in the world. With its prestige, exciting game day (and loud!) atmosphere … you don't want to miss out on experiencing a home game.
UMich Traditions
One of the most recognizable helmets in college football is UMich's winged helmet. The design dates back to 1938 and can be found on the cover of that year's Spalding's Official Football Guide. Although slightly altered, the same basic design exists today. It started as a functional design and is now a symbol that is recognized by millions.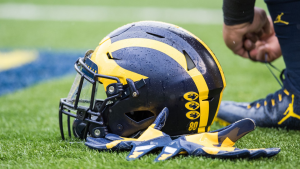 The Wolverines biggest rivals include Notre Dame, Minnesota, Michigan State, and of course, Ohio State. 
The Little Brown Jug is a five-gallon water jug turned into a rivalry football trophy. The story can be found here. It was silly how it began, but it has become a classic rivalry tradition between the Minnesota Gophers and the Wolverines. 
Over the years, Michigan has dominated Michigan State in the cross-state rivalry games that fight over the Paul Bunyan lumberjack statue. The first time they played was in 1898, and they have met 113 times since then and every year since 1945.
Fans of Michigan and Ohio State refer to their matchups as "The Game".  Every year, this is one of the best rivalry games in all of college football. No matter which stadium it's played in, it's guaranteed to be a large crowd. 
What to do while visiting Ann Arbor
Here is a list of several fun places to visit while in Ann Arbor for the whole family:
Ann Arbor Hands-On Museum
AAHOM is focused on teaching kids STEM subjects and inspiring curiosity. They have over 250 interactive exhibits where kids can have a hands-on learning experience. This is a great place to visit for people of all ages, making it a great place for the whole family to visit. Your kids will have a blast and learn while doing so. What more could you ask for?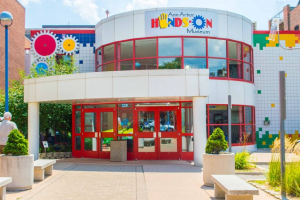 University of Michigan Museum of Art and Museum of Natural History
Visit either museum on campus for free! Make connections at UMMA by learning about heritage and art. This museum has several exhibitions and collections that change so every visit can be unique. The Museum of Natural History has many exhibits focusing on topics like molecules and dinosaurs.  You can even watch a science demonstration or even talk to scientists about current research.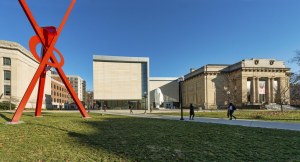 Hill Auditorium
Hill Auditorium opened in 1913 and seats 3,500 people. It has incredible acoustics and boasts several different ensembles, ballets, and orchestras like National Arab Orchestra, The Philadelphia Orchestra, and Ballet Folklorico De Mexico De Amalia Hernandez. This is truly one of the very best concert venues!
The Creature Conservancy
Book a reservation and explore this conservancy with private events and tours or visit the outside area for free. The Conservancy loves to educate visitors about each animal and how you can help them. A majority of their animals are rescues, and they do their best to give them a loving home. They have everything from foxes, owls, gators, and even a bald eagle. You can even go for a wild ride (just ask!) and grow your appreciation for animals.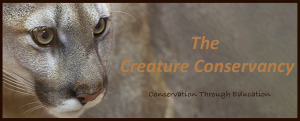 Briarwood Mall
Need to go shopping or pick up some UM swag? Look no further than Briarwood Mall. They have over 130 shops and dining locations that include Forever 21, Apple, and The Den (for University of Michigan swag). 
Must do restaurants & bars!
Feeling hungry (or thirsty!) while visiting local attractions or before/after the big game? Check out these great and Wolverine favorite restaurant and bar options: 
Photo cred: Jessica Webster | jessicawebster@mlive.com
Wolverine State Brewing Co
Located on the west side of Ann Arbor, Wolverine State Brewing Co has award-winning Lagers, smoked BBQ, and fantastic nachos. With meat that is smoked in-house, guests can be sure to experience a special, extra fresh taste. Wolverine State Brewing Co. also has the perfect game day setup with games displayed on their plethora of TVs. Make a reservation in their Gulo Room for any kind of private party or ask for their catering service! To be considered a true Wolverine fan, you must visit this place at least once!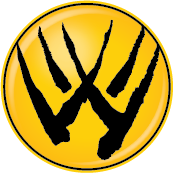 The Chop House
Feeling fancy and ready to spend big? The Chop House is the ultimate prime dining experience, and they love to pamper their guests. They serve the best steak, seafood, wine, and desserts with the finest fresh ingredients. You can make a reservation on their website and sign up for their holiday specials, like their Valentine's day special that starts in a week. Treat your family and friends to this exceptional dining experience!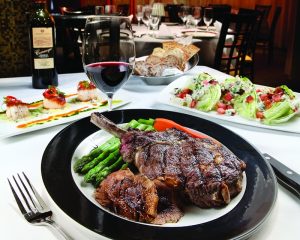 The Ravens Club
The Ravens Club has been a favorite downtown spot for over a decade, featuring a seasonal menu with new American food, whiskey, and cocktails. This locally owned restaurant and bar has top-notch service and is a great place to relax and hang out with friends.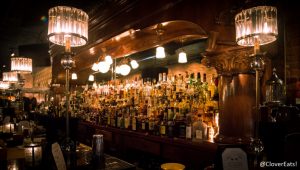 Haymaker Public House
One of the best sports bars in Ann Arbor is Haymaker Public House. They have great food, drinks, and lots of TVs! This bar is a great place to eat and drink, especially at night when they have free live trivia and board games. Enjoy a burger, mac and cheese, or a Giant, Enormous, Amazing 1-lb pretzel at this local favorite!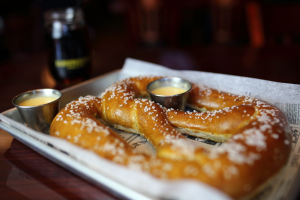 As you can see, there's so much to do and explore in and around the University of Michigan. The city of Ann Arbor has so much to offer its residents and visitors and is ready to welcome you next!