Are you considering moving to a college town? Maybe you have kids going to your alma mater and you want to be close to them and/or purchase a second home in their college town. Maybe you want convenient access to cheer on your alma mater every Saturday afternoon throughout the Fall. As more people are now working from home, maybe you want to experience somewhere new! Well, CW is here for you. Between our featured destinations with short-term rentals options to help as you check out college towns or our blogs on what to do and where to eat while you're there, we have you covered.
Now, maybe you have your college town move in mind. But, maybe you're still deciding! Or, maybe you're just curious about what life would be like in some of the top college town destinations. While every one of our destinations offer their own unique, special experience that anyone can enjoy, we're going to take you on a coast-to-coast tour of some of the most intriguing college town options. From their own ratings, to what they have to offer and more, let's get started!
Auburn University, Auburn, AL
In 2019, Southern Living named Auburn the third best college town in the South. So, why should you move to Auburn? Auburn has a really diverse, fast-growing population, with Auburn University students making up nearly half of it! Auburn has both small town and Southern charm but is also conveniently located between many big cities. Between Atlanta, Montgomery, Birmingham and the beach, there's always something to do within a short drive of Auburn!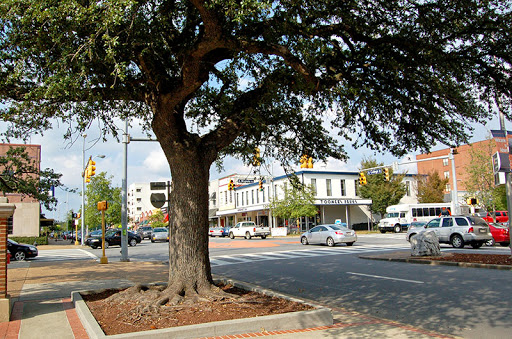 With six golf courses in the area, to the Jule Collins Smith Museum of Fine Arts, featuring works from Picasso and Renoir, to many dance, theater and music programs, you'll never get bored in Auburn. Another great aspect of Auburn is the incredible local eateries around town with the Donald-E Davis Arboretum in the center of town that offers many quality local eateries and don't forget about Toomer's Corner where campus and city life intersect. Lastly, there's over 16 parks in auburn, including Chewacla State Park! Auburn sounds pretty great, right?!
University of Georgia, Athens, GA
Staying in the South, let's talk about the great college town of Athens in Georgia, home of the University of Georgia! Believe it or not, Athens is not just a college town as many people move to this great Southern city for its quality of life. It's a top destination for retired folks because of the attractive tax benefits for retirees. Another big reason people love to retire and move down to Athens is because of its fantastic weather. If rain isn't for you, no need to worry! Athens' residents are able to enjoy sunny, beautiful weather almost all year long.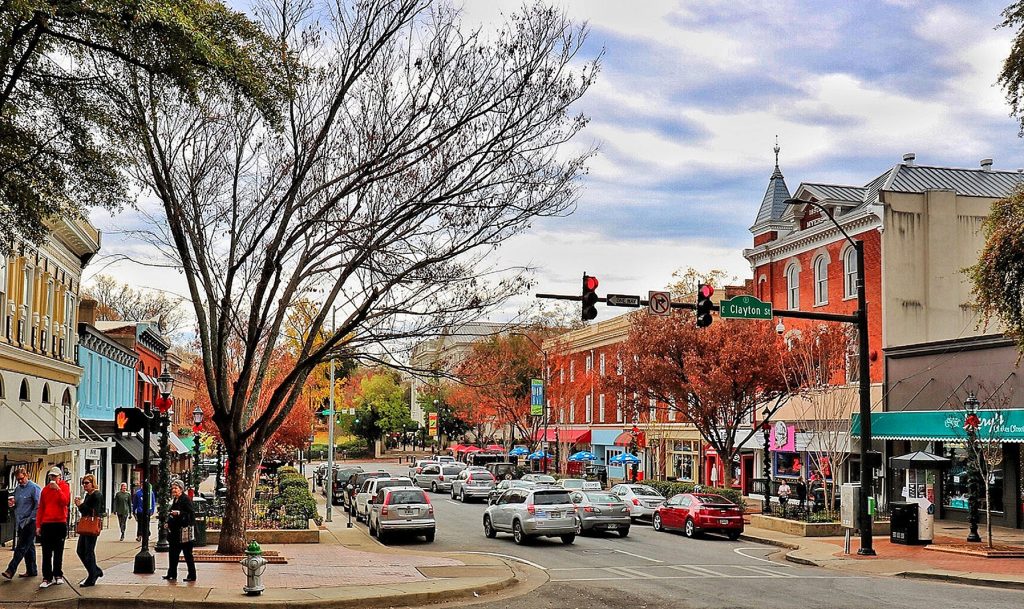 Athens also has endless amounts of activities and events throughout the year. From wine weekend, Classic City Brew Fest, to Athfest, there's always local events going on. Did you know that Athens is also a popular college spot for current music artists to stop in on their tours? Athens is home to many venues for concerts. From country fans to Lady Gaga fans, there are always great and top music artists stopping in Athens. But, there are also smaller, local venues that have shows with up and coming musicians and have hosted the famous Blue Man Group. Whether you want a fun date night out on the town, to a fun day trip with your kids, Athens is a great young adult, family friendly and retirement option.
University of North Carolina, Chapel Hill, NC
Moving up the East Coast, let's check out Chapel Hill in North Carolina. Chapel Hill is one of the more desired college towns due to its convenience – with access to big city options given its proximity to Raleigh/Durham while still maintaining a small town feeling. It has all the amenities of a large city, but has all the aspects of a small town with local businesses, safe neighborhoods and local town events that make this city a much desired location.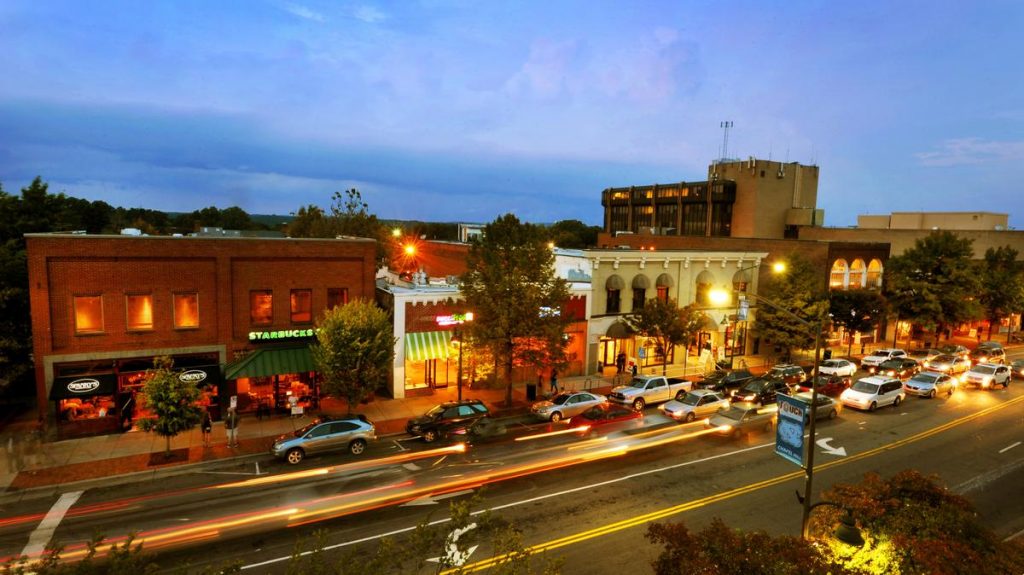 If you love culture and the arts, look no further than Chapel Hill! Chapel Hill is home to the Ackland Art Museum and the Varsity Theater, providing a great mix of art, entertainment and culture. Chapel Hill also has a very steady and healthy economy. In fact, both home values and median household income in Chapel Hill check in well ahead of state averages.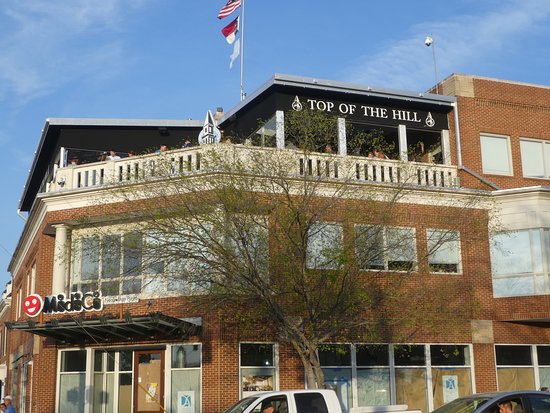 Additionally, there's always something to do in Chapel Hill. From art festivals, to UNC games, to even firework displays in the summer, Chapel Hill has something for everyone.  Although Chapel Hill has plenty of amenities, one of its most well-known traits is its FOOD scene! Ranked as one of the "foodiest" cities in the country, Chapel Hill is an excellent place to find amazing meals with fresh ingredients. From Southern comfort food, to fancy cuisines that turn into an art form, local farms supply so many restaurants throughout Chapel Hill.  And don't forget to check out Franklin Street, close to the UNC campus … it is the hub for great college town bars and restaurants, like Top of the Hill, and great shopping.
University of Colorado, Boulder, CO
Moving out West, Boulder, Colorado is celebrated for its gorgeous view of the mountains. Home to nature lovers and outdoor adventures, living in Boulder always offers something new and exciting to do. The social center of Boulder is Pearl Street Mall that offers many different restaurants, shops and department stores. If you're a fan of the arts and entertainment, the University of Colorado is home to the Colorado Shakespeare Festival and The Hill district.  The Hill is where students, Boulderites, and tourists meet to shop, eat, drink, dance, and has dozens of shops and entertainment attractions to always give you a day full of fun.
Carrie Smith, a Boulder local, explains that "living in Boulder is like a never-ending adventure.  There are so many amazing things to do, food to eat, and activities/events that are always happening. The Flatirons frame the beautiful city, so you get this small-town feel but with bigger city amenities."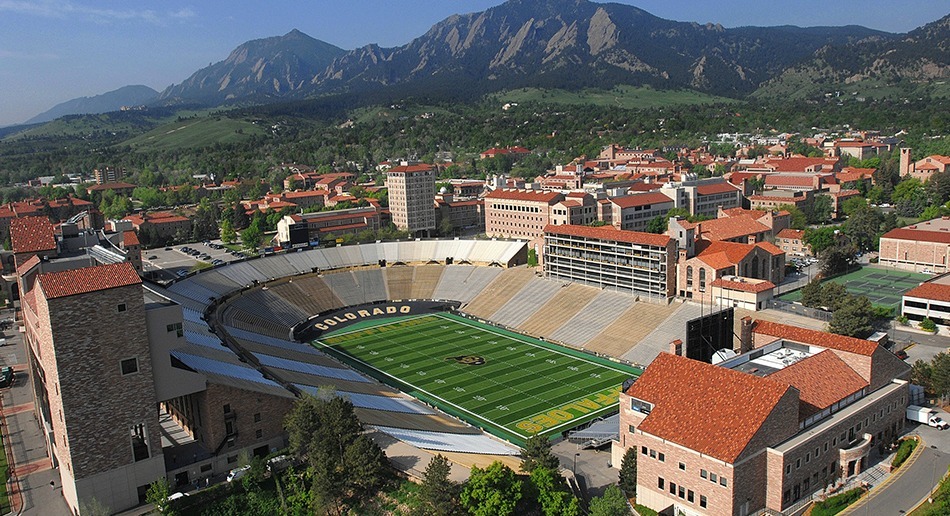 If you're looking to get fit and stay fit, you'll find great motivation in Boulder. Many athletes from around the world move to Boulder to train at a higher altitude. Boulder offers year-round opportunities to stay fit and enjoy the outdoors. The city hosts Bolder Boulder, one of the largest 10K races in the world. Over 50,000 racers descend on the city during Memorial Day Weekend for a day of fun as they compete alongside some of the world's most competitive runners. But, if you're looking for more relaxed activities that get you up and active, locals can enjoy numerous trails, bouldering, bike paths and gyms!
One thing you might not know about Boulder is that Boulder is a very "small business-friendly" town. Boulder has a thriving entrepreneurial community with some great success stories, including Justin's Peanut Butter Cups and Izze Sparkling Juices. With a strong entrepreneurial ecosystem, access to CU students and its proximity to Denver, Boulder is a terrific place to start new a business.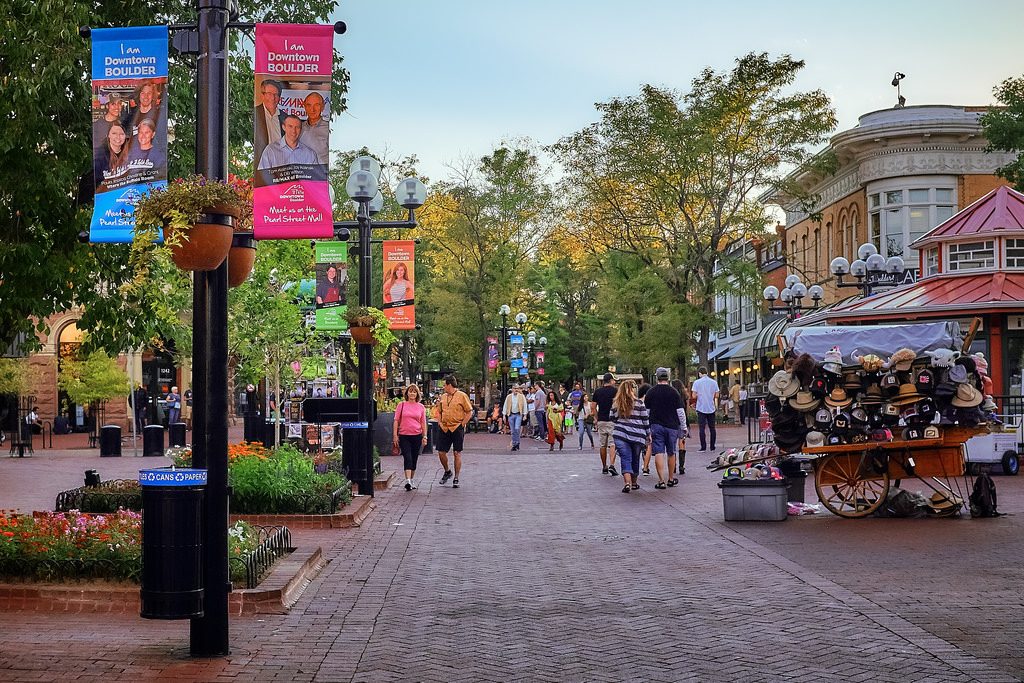 Another great part of Boulder is its beautiful weather! Typically, Colorado has over 300 days of sunshine a year, with hardly any rain and fast melting snow. With low humidity, the snowy weather really isn't that bad – especially if you want to ski in nearby resorts such as Vail and Beaver Creek.
Lastly, let's talk about the food we all know and love!  Many restaurants here emphasize the importance of locally sourced products. From fancy fine dining restaurants that offer larger city cuisine options, to more casual fine dining and cheap eats, Boulder has any food for you. But wait, there's more! Boulder was recently ranked as one of the top cities for vegan friendly restaurants, so if you're vegan, you'll have plenty of great options. From beautiful views, great weather, amazing restaurants and fun night life, and tons of outdoor adventures, Boulder has it all. 
University of California, Berkeley, CA
Finally, let's go to the West Coast and check out Berkeley, California. One of the best quotes about the town of Berkeley is from a local herself, saying that "You have to love a little chaos… But, if you're the type of person who doesn't mind insanity, Berkeley is a wonderland. Uniformity is not its strong suit, and that's what I love most about it. If you want neat rows of cookie cutter houses, you won't find it there… I've never been bored by it."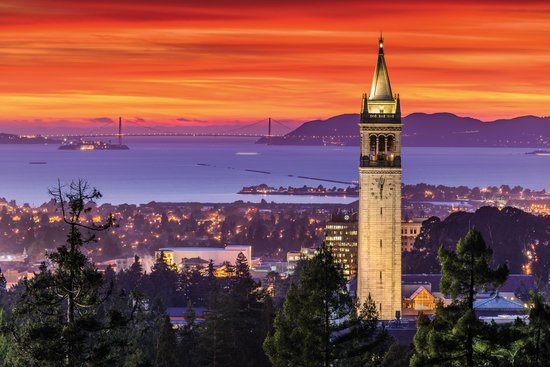 The most well-known trait about Berkeley is its reputation of diversity. Between its endless options of ethnic cuisine, to its distinct, charming neighborhoods, to its even more interesting locals, each day living in Berkeley will offer something new. Again, Katie Dowd, a proud Berkeley local, explains that even after a decade of exploring Berkeley, there are still surprises. From spotting deer in the city streets, to an ornate Buddhist temple, to a house shaped like a fish, to even a French little town built after World War I by soldiers that had returned, Berkeley is definitely unique.
From beautiful sites like an old gothic church on Scenic Avenue, to the beautiful gardens in Codornices Park, some traditions still prevail in Berkeley. If you want a city that is constantly changing and is always at the forefront of innovation, check out Berkeley! Each day will always bring a new adventure. 
What are you waiting for?
So, what are you waiting for? We only walked through a few of our favorite college town destinations, but it's easy to see why college towns offer vibrant and unique living options. From outdoor adventures, arts and culture, fantastic food and fun night life, local town events, quality of living and so much more, college towns offer amazing opportunities and amenities for everyone. Check out our CW college town destinations and Blogs & Resources to explore more great options to consider. 
By Erin Fisher, CollegeWeekends.com