University of Florida is located in Gainesville, FL and home to the one and only Florida Gators. Gainesville isn't just your typical swamp … with so many fun activities and places to see, your visit will be anything but ordinary. 
Ben Hill Griffin Stadium
In town for a game? Head over to Ben Hill Griffin Stadium, commonly known as "The Swamp", and Chomp On! 
The University of Florida Gators have a storied history in football and have long been a powerhouse in the competitive Southeastern Conference … winning National Championships in 2008, 2006 and 1996.  Additionally, the Gators have three Heisman Trophy winners including Tim Tebow in 2007, Danny Wuerffel in 1996 and the ol' ball coach, Steve Spurrier in 1966.
For those who don't mind the extra splurge, Evans Champions Club at Ben Hill Griffin Stadium is a football experience you'll never forget. Complete with a catered buffet, snacks, HD TVs, kid friendly zones, and premium seating, this is the VIP experience you won't want to miss. Tickets sell out early, so book in advance!
The Florida Gators also have an elite track & field program and have won NCAA championships in college basketball and baseball … making Gainesville a great college sports town to visit throughout the school year.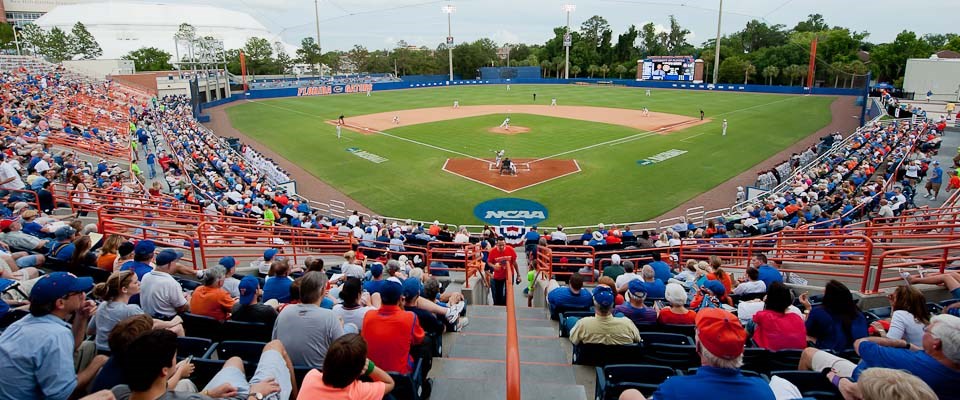 All of the school's sports complexes are also next to each other in the heart of campus and close to nearby restaurants and bars … making it convenient for both students and alumni to pre-game before cheering on their Gators.
Great Gator Tailgate and Night Spots!
Conveniently located right across from campus, Midtown is where all the action is in terms of great college town bars and restaurants in Gainesville.
Opened in 1994, The Swamp Restaurant is one of UofF's more iconic and popular bar & restaurants and is located within walking distance to The Swamp. The Swamp Restaurant has grown to become a national landmark and a staple of the Gainesville community. They also have a great menu of burgers and sandwiches, a large beer selection and of course … great pre-game cocktails, including Swamparita and Swamp Juice!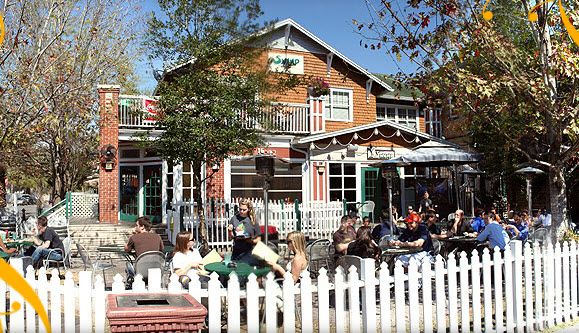 Looking for pizza?  Satchel's Pizza is a great option and is known for it's exquisite pizza and colorful ambiance. While the wait times are lengthy, students and locals will vouch it's worth the wait. Each pizza pie is crafted to your liking … even with options such as gluten free and vegan. The seating arrangements at Satchel's are most definitely like something you've never seen before, with options such as picnic areas, Volkswagen van, and even inside a tree-house. While you enjoy your pizza, you can also enjoy some live music by local musicians.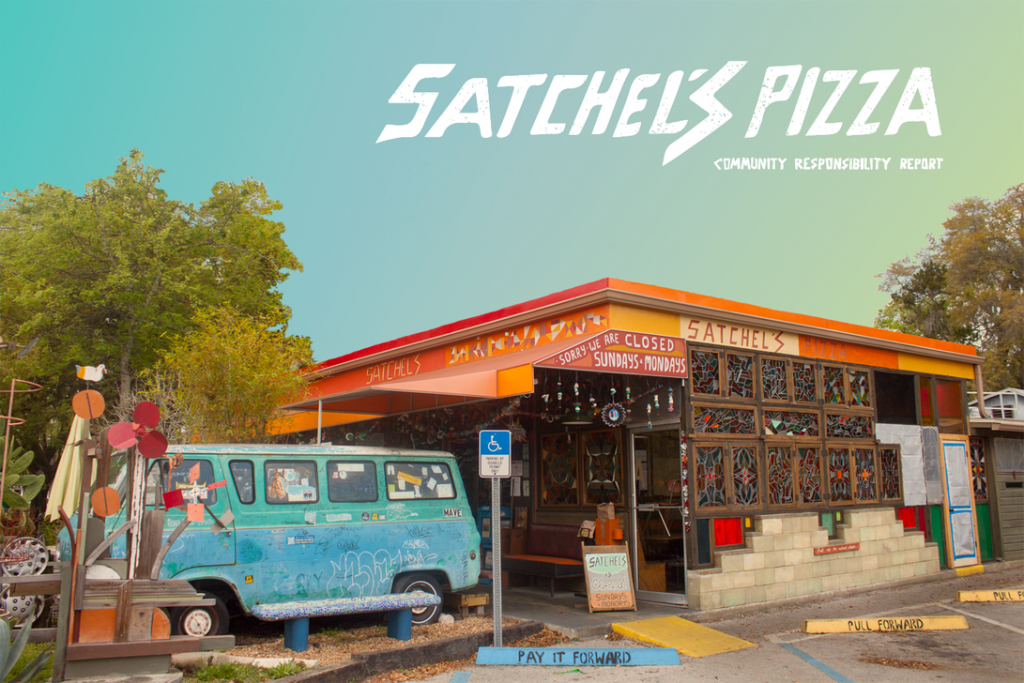 Another one of University of Florida's more popular bars is Fat Daddy's.  Students and alumni frequent Fat Daddy's not only because of their wide range of frozen drinks, but because it'll always leave you with a night to remember.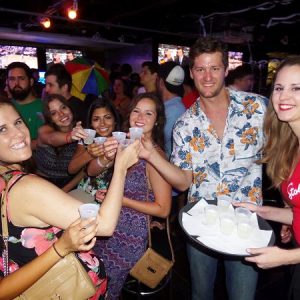 Florida Museum of Natural History
Visiting with family and looking for something fun to do with the kids?
With over 40 million specimens and artifacts, the Florida Museum of Natural History was named one of the nation's top five museums. Among the eight permanent exhibits as well as multiple outdoor exhibits, the museum also features new and exciting temporary exhibits year-round. The museum is actually located on University of Florida's campus, so a visit would be highly encouraged!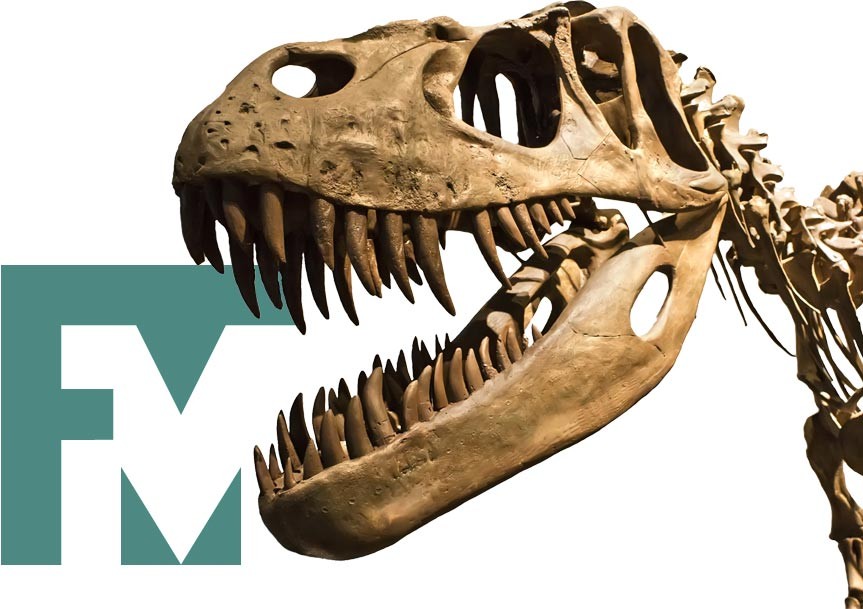 Devil's Millhopper Geological State Park
Devil's Millhopper State Park has attracted many visitors since it's establishment in 1974. Devil's Millhopper is a very large sinkhole that developed lush vegetation over time. Visitor's can enjoy hiking, picnicking, wildlife viewing, and even guided tours. 
Kanapaha Botanical Garden
Kanapaha Botanical Gardens is a 68-acre botanical garden with beautifully kept flowers, trees, bamboo, gazebos, and wildlife. The gardens provide visitors a peaceful escape and beautiful experience, which is why locals frequent often. Kanapaha Botanical Gardens is also a pet friendly environment, in fact, bringing your dog is highly encouraged–as long as they're on a leash! Treats are even provided for dogs upon entrance.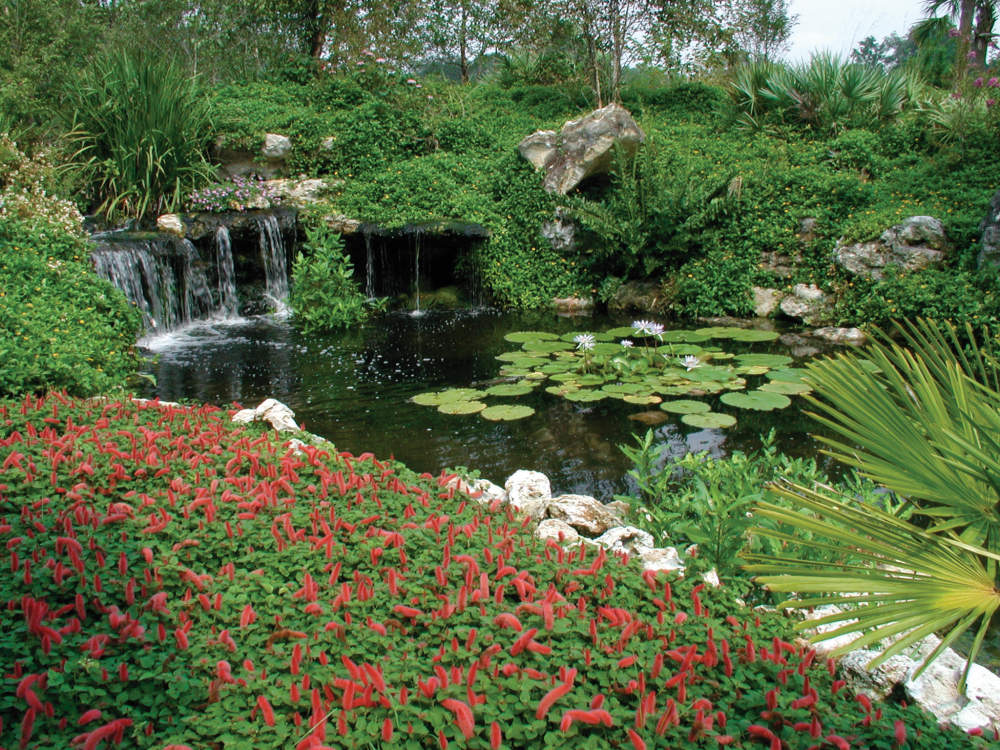 The admission fee for adults is $10 and children between the ages of 5-13 are $5. Special events, which are hosted year-round, will require an added fee.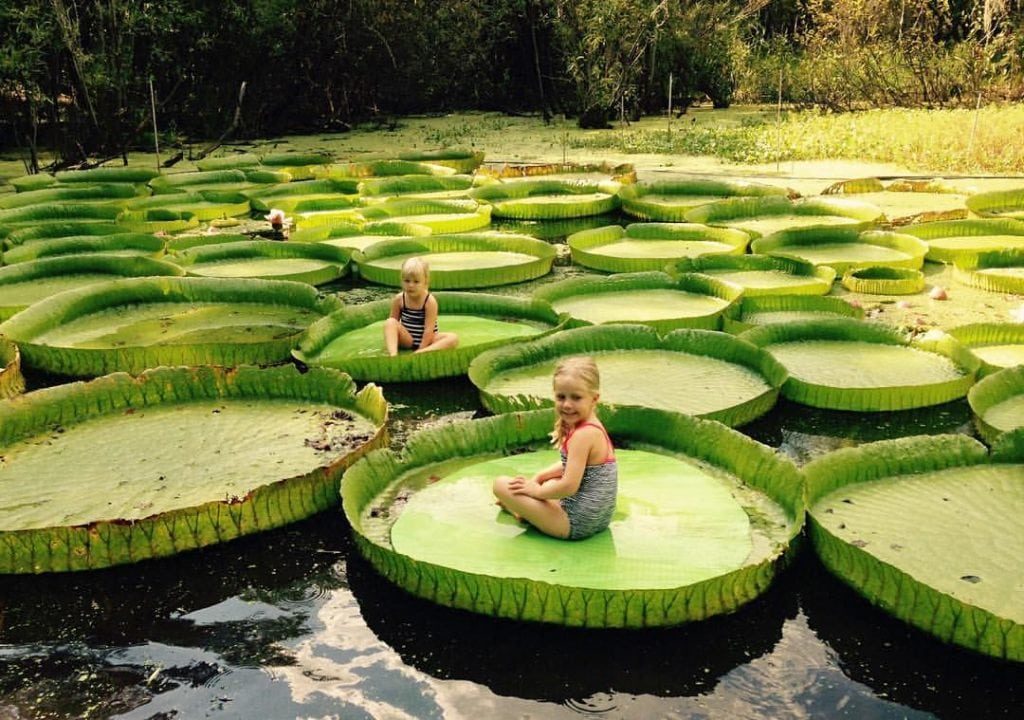 Lake Wauberg
Looking for a fun spot to cool off in the hot Florida sun? 
Both University of Florida students and alumni frequent Lake Wauberg because of the wide range of fun activities there are to do there and as an added bonus … it's free admission for all! Water activities include swimming, paddle boarding, sailing, kayaking, diving, or just laying on the shore to tan. If you don't feel like going in the water, Lake Wauberg also has a rock climbing wall and a volleyball area.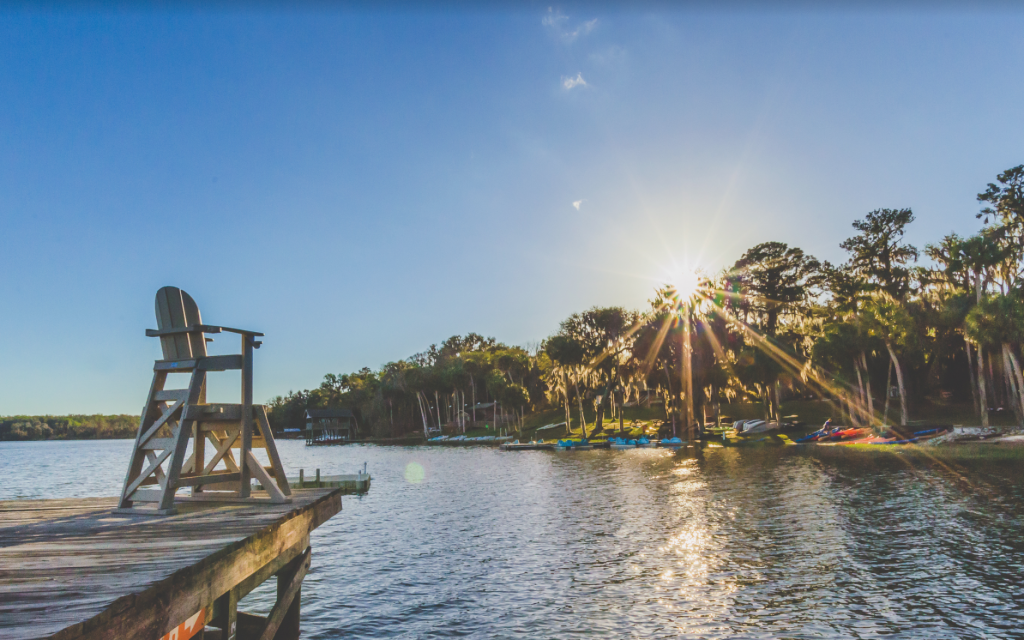 By Leen Shlomo
Leen will be a 2022 graduate of Florida State University.