The University of Oklahoma is located in the heartland of America in beautiful Norman, Oklahoma, and is home to prestigious academics, nationally competitive sports teams, and unique traditions. Here's your guide to visiting the University of Oklahoma, and the surrounding city of Norman, Oklahoma and its attractions!
University of Oklahoma History 
Founded in 1890, the University of Oklahoma existed on both Oklahoma and Indian territory for 17 years before the two territories came together to become the state of Oklahoma. Norman residents donated 407 acres of land for the university, and the University's first president ordered the planting of trees before the construction of the first campus building because he "could not visualize a treeless university seat." Landscaping remains important to the university.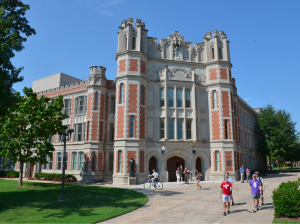 The campus has a distinctive architecture, with buildings designed in a unique "Cherokee Gothic" style. The style has many features of the Gothic era but has also mixed the designs of local Native American tribes from Oklahoma. The university has built over a dozen buildings in the Cherokee Gothic style.
Sooner Sports 
University of Oklahoma Athletics has 19 teams that participate in the Big 12 Conference, and are a consistent national power in football, basketball and baseball. Also noteworthy, Sooner athletics have won an incredible 42 team national championships!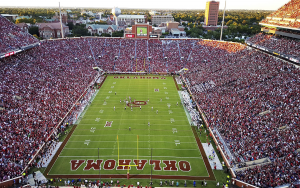 The University of Oklahoma football program has a long and illustrious history, marked by multiple national championships, legendary coaches, and a tradition of producing top-tier players. The program's consistent success has made it one of the most respected and revered in college football.  The storied Sooners football program has won the national championship in football seven times – including in 1950, 1955, 1956, 1974, 1975, 1985 and most recently in 2000. The Sooner have also produced 7 Heisman winners throughout its history, including Billy Sims, Baker Mayfield and Kyler Murray.
With its rich history of success … catching a Sooner game is definitely bucket-list worthy!
University of Oklahoma Traditions 
The University of Oklahoma also has many unique traditions. One of these traditions is walking under the clocktower. If graduating on time is important to you, it may be important to know about the much-shared campus myth of the Clock Tower. It is said that those who walk underneath the Clock Tower will not graduate within the standard four-year period. The suggestion is to always admire the Clock Tower from a safe distance and to walk around it during your academic career.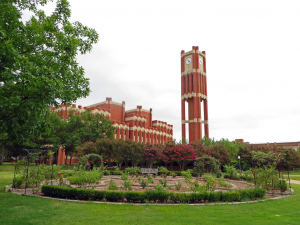 The "walk of champions" is a game day tradition at the University of Oklahoma where the football players pull up on a bus and all of the fans and cheerleaders line up and create a tunnel for the players to walk through as they get off the bus and enter the stadium. Join in on the fun by tailgating for the games in the reserved tailgating areas. You can find more information on tailgating here!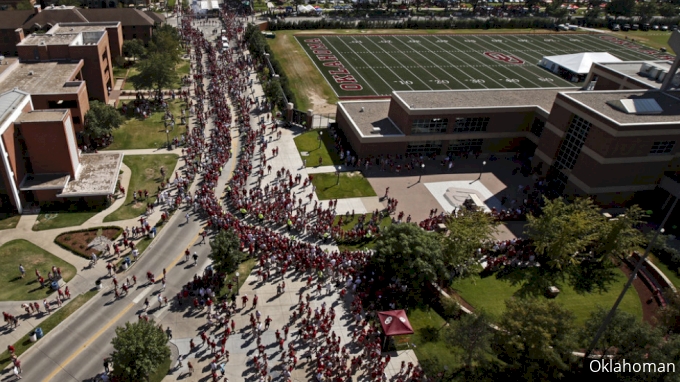 Another tradition is the "turning of the ring" during commencement. During Homecoming week, students and alumni who ordered their rings are honored at the Ring Ceremony. At the end of the ceremony, recipients are finally able to open their boxes and place their rings on their fingers with the university's logo facing inward. Upon the closing comments during commencement, students are then asked to turn their rings with the logo facing out to the world, as graduates leave and take on their new life chapter.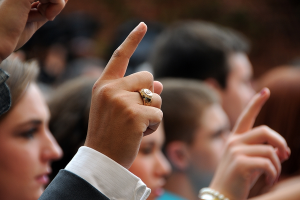 Exploring Norman, OK
The beautiful city of Norman offers plenty of great restaurants, attractions, and nightlife. 

Restaurants
If you find yourself hungry after a long day of exploring the University of Oklahoma, you will find plenty of dining options in Norman, including Classic 50's Drive-In. This restaurant offers traditional American diner food with fun drinks such as the "sprittle" (Sprite and Skittles) and the "tamalepepper" (Dr. Pepper and Hot Tamales). This is a great stop for a bite to eat with family and friends.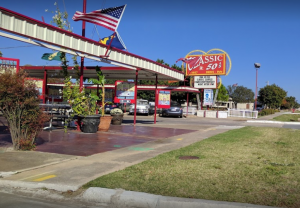 The Norman Hideaway Pizza is located on Campus Corner in Norman OK just across from the University of Oklahoma. This pizzeria also offers a great selection of craft beers, Norman's best pizza and world-famous appetizers!
The Interurban is another great choice with a wide variety menu including steak, sushi, Mexican food, and Italian food, there's something for everyone, and Ray's BBQ is another option for a more chill vibe. Ray's offers traditional BBQ food as well as burgers and salads, making this a great spot for all ages.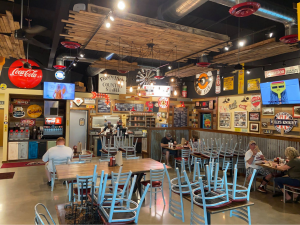 Located on Ed Noble Parkway just off of Main Street, Charleston's of Norman is a favorite among locals and Sooner fans. Enjoy fall off the bone barbecue ribs, slow roasted prime rib, and a variety of classic sandwiches and salads.
For more ideas on restaurants to explore in Norman, click here!
Nightlife
If you're looking for a fun night out with friends, check out 405 Brewing Co. 405 Brewing Co. has been providing beer to Sooner fans since 2013 and opened a taproom in early 2017. This brewery has weekly events and different specials to keep things fresh and fun!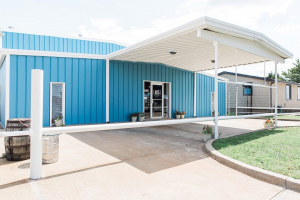 Red Brick Bar is another great option for a fun night out. Offering live music, karaoke, and other events, there's something for everyone to enjoy. And if you are looking to keep the night going strong … check out Heist Nightclub, which has a different DJ every night and reasonably priced drinks to make for a fun night out.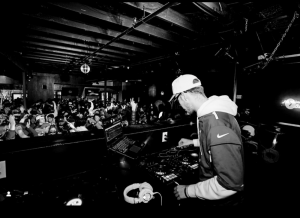 For more ideas on Norman hot spots to visit, click here! 
Attractions
There are plenty of things to see and do in Norman, including visiting the Discovery Cove Nature Center. The center features displays of native snakes and animals, furs and artifacts, and also offers programs throughout the year, including fishing clinics, Dutch oven cooking, trail hikes, and animal tracking making it perfect for all ages.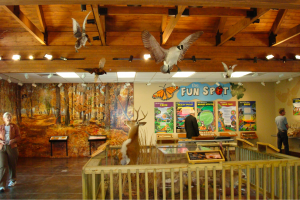 Escape This Norman is another fun option to do with family and friends. This escape room provides a creative, family friendly activity promoting teamwork and problem solving. There are different rooms with different levels making it fun for everyone.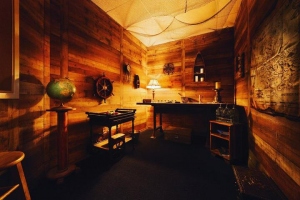 If you're looking to do a little shopping, be sure to check out Brookhaven Village. Brookhaven Village features an upscale shopping area with boutiques, restaurants, wellness areas, salons, spas and more, making it easy to spend a day here. 
For help planning your trip to the University of Oklahoma and Norman visit CollegeWeekends today!