Along with being the home of the University of Texas Longhorns (hook 'em horns!) and one of the fastest-growing large city in the US, Austin, TX has tons to offer! From rolling greens, great nightlife, unique museums and a hub for entrepreneurs, Austin is more than a just college town and truly lives up to its quirky expectations.
We've put together a Top 10 list of things to do when visiting this treasure of a city!
1. Franklin Barbecue
This is a must-do if you are visiting Austin and want some real Texan-style barbecue. Founders Aaron and Stacy Franklin are prepared to show you what true Texan-style barbecue tastes like at Franklin Barbecue. Aaron was awarded Best Chef: Southwest in 2015 — a huge leap from initially opening up a small barbecue trailer on the side of an Austin, Texas interstate in 2009. This place has been celebrated by Jimmy Kimmel, Anthony, Bourdain, President Obama and many more!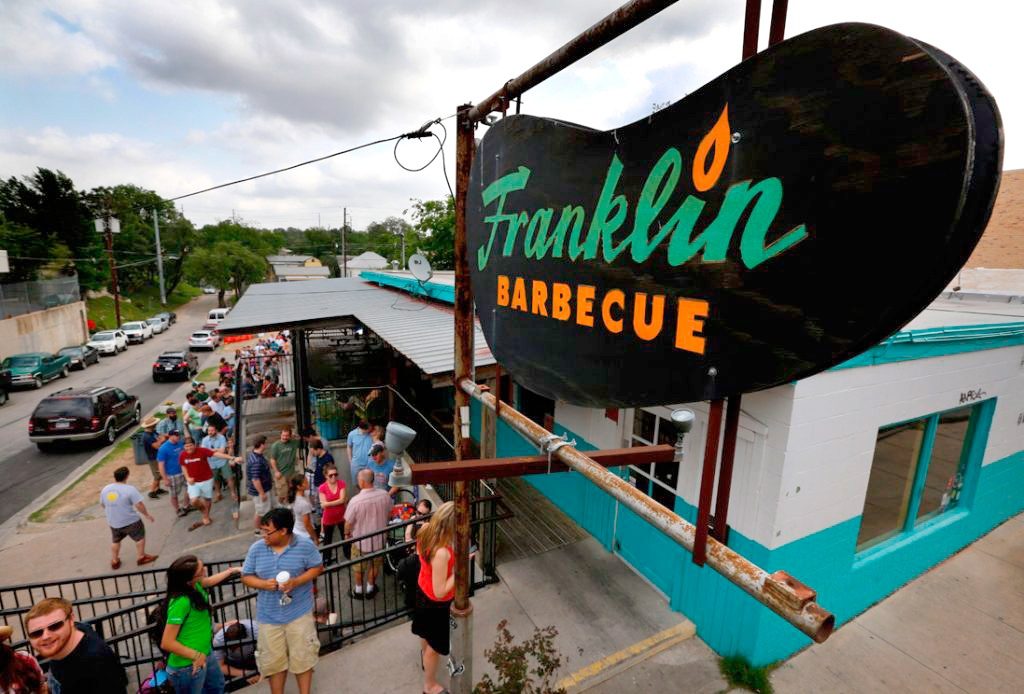 2. Broken Spoke
The Broken Spoke is one of the last of the true Texas dance halls! This is where tourist come from all over to learn the Texas two-step. Willie Nelson, Dolly Parton, and plenty other favorites have taken the stage here. Make sure to check out their star-studded memories for yourself in their "tourist trap room" filled with photos, hats, and other country-music memorabilia.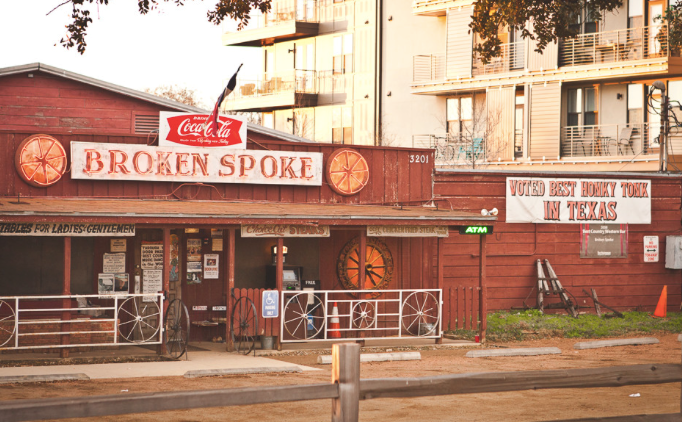 3. Barton Springs Pool
A local favorite, Barton Springs Pool is a natural, 3-acre swimming pool for formed from underground springs and remains between 68 and 70 degrees. Native Americans believed the springs were keepers of spiritual healing powers — bringing many to come cool off in the "soul of Austin." Today, the grounds also include bathhouses and an exhibit about the history of the area.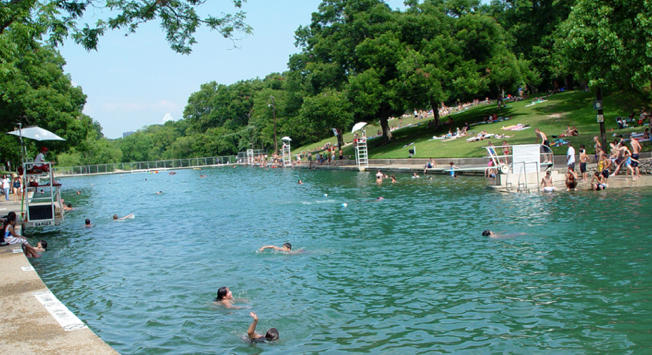 4. Mount Bonnell
For great views of the city, you only need to travel about 4.5 miles from its center! From Mount Bonnell at Cover Park you'll be able to see Austin from afar as well as Lake Austin and the surrounding hillside. The climb to the 5.1-acre historic park includes 102 steps surrounded by live oak, juniper, persimmon and mountain laurel.
5. Sixth Street
Sixth Street has been the center of the city's music scene since the 1970's and where you will find Austin's up-and-coming talent. On Friday and Saturday nights, pedestrians are welcome to parade the street freely as the police restrict vehicular traffic. Enjoy your evening with a stop in each of the many live music joints, such as Pete's Dueling Piano Bar, to find your next favorite artist.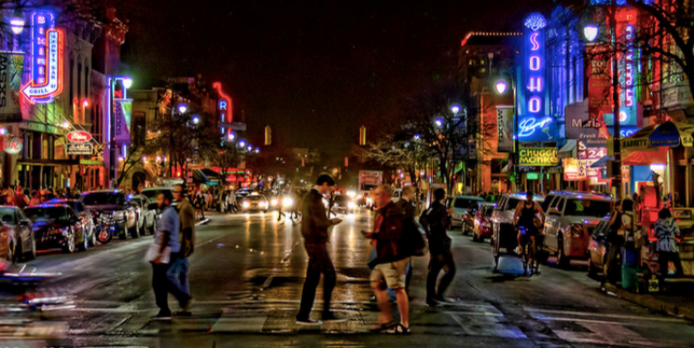 6. Esther's Follies
Located on Sixth Street, Esther's Follies is a unique entertainment venue that incorporates comedic twists on singing, dancing, juggling, magic shows, and more. Visitors come from all over to experience the pop-culture parodies in a Texas-like performance of "Saturday Night Live." General admission tickets include first come, first serve seating. So, arrive early for the perfect view, or even a chance to participate in that night's amusement.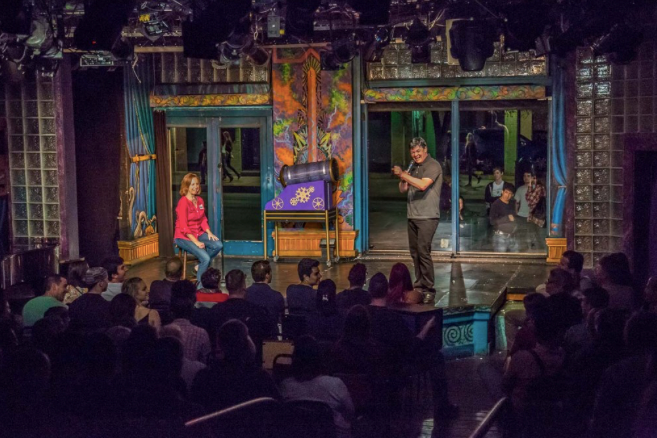 7. SoCo District
Just five miles south of downtown Austin, you will find the SoCo District. SoCo is home to some of Austin's best eateries such as Amy's Ice Creamers, Jo's Coffee and Torchy's Tacos which all welcome diners to enjoy their outdoor patios. This trendy neighborhood is a favorite for people-watching, shopping, and grabbing a drink at The Continental Club — an iconic venue hosting live music in Austin since 1955.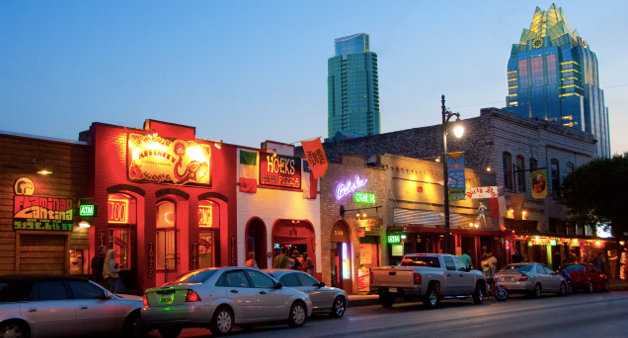 8. Lady Bird Johnson Wildflower Center
The wife of President Lyndon B. Johnson co-founded this center to educate botanist. Today, the center is the largest research library for plant studies, attracting visitors from all over the country. Here, you'll see over 970 native Texan flowers flourishing over 284 acres of garden and 2 miles of hiking trail. Free for children under the age of 4, this is the perfect spot for a nature loving family.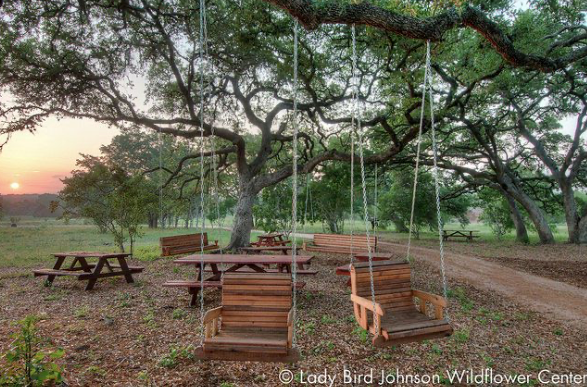 9. Texas State Capitol Grounds
Your trip to Austin isn't complete without a stop at this historic AND dog-friendly spot. The grounds of the state capitol are the perfect place to enjoy a picnic lunch with your family and furry friend. Check out more from dog-friendly Austin by following this link!
10. Thinkery
This unique and fun for the whole family museum combines science, technology, engineering, and art to create an exciting and educational experience. The Thinkery provides hands-on activities that are incredibly entertaining and a perfect escape from that Texas heat.