Wake Forest University is home to a small blossoming community situated in the research triangle of North Carolina. The campus and surrounding area seamlessly blend tradition and innovation creating a truly unique environment to call home. Although small, Winston-Salem has plenty to explore during your visit!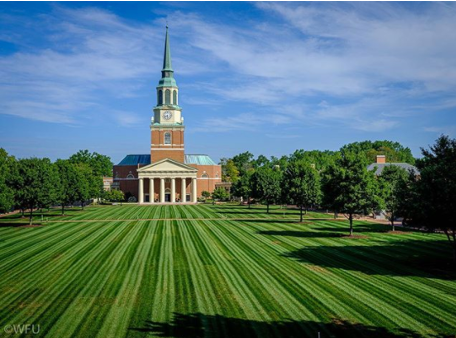 Wait Chapel & Hearn Plaza
Also known as upper quad, Hearn Plaza lies at the center of six major residence halls, Wait Chapel, and Reynolda making it the bustling center of Wake's campus. It is home to the famous Zicks, a delicious late-night comfort food and board games restaurant, and the iconic tradition of "rolling the quad:" when Wake students roll the trees with toilet paper after a big sports win. Wait Chapel is a Wake Forest landmark, fondly referred to by students as "Mother So Dear" as she keeps a watchful eye on her students. A walk through while visiting is a must, especially ­­­­when the magnolias are in full bloom!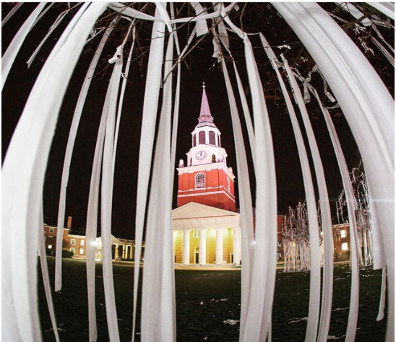 BB&T Field, LJVM Coliseum, & Spry Soccer Stadium: Home of the Demon Deacons
Located just a five-minute drive from campus, BB&T Field is home to Demon Deacs football team. A cornerstone of the Wake Forest community, football games and tailgating are a fan favorite on Fall Saturdays! Students love to dress up, tailgate, and support the Deacs. Don't miss kick-off when the Demon Deacon, Wake's mascot, rides out onto the field on a motorcycle!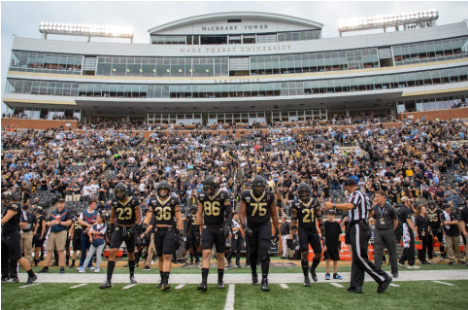 At the edge of Wake's beautiful campus is Spry Soccer stadium, home to Wake's nationally competitive soccer teams. The men's team has an impressive history, consistently winning NCAA tournament games and even making it to the College Cup: soccer's equivalent of the Final Four. Make sure to catch a game on your visit!
During the winter season, don't forget to visit the basketball stadium: LJVM coliseum. Wake's basketball team has a storied history going back to the days of Tim Duncan and even defeated long-time rival Duke University in double-overtime this past season.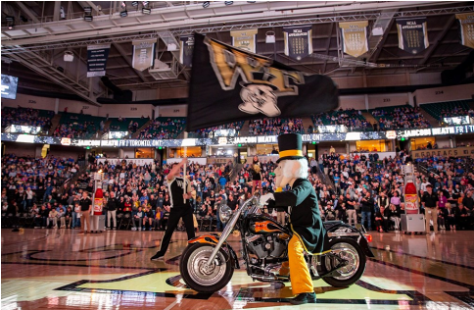 Reynolda Village & Gardens
Reynolda Village is a student favorite area with shops, restaurants, and art galleries located just a scenic 10-minute walk from campus. It is home to the loved Penny Path Crepe Shop and new addition, Dough Joe's Coffee and Doughnuts, where students love to go for a weekend breakfast and cozy study spot. The walk is a beautiful jogging trail often dotted with people walking their dogs or having a picnic.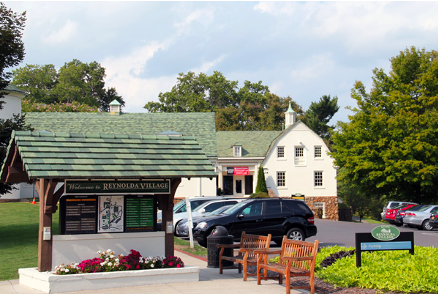 Reynolda Gardens, once the estate of R.J. Reynolds, is a nature sanctuary located just outside the Wake Forest campus. The gardens are a 100+ acre area designated for walking, jogging, hiking, and other outdoor activities. The late R.J. Reynolds estate was used not only for the gardens but is the current campus of Wake Forest University. Students love to visit the greenhouses and lake for a breath of fresh air or a study break.
Both the village and gardens are definitely a must explore on your visit.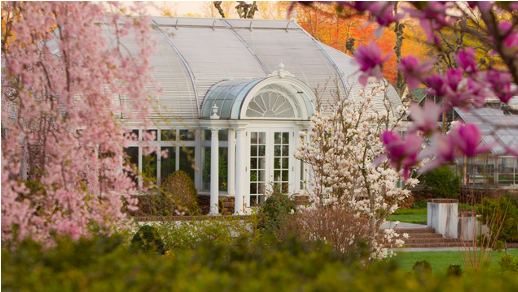 Wake Forest Innovation Quarter
The innovation quarter is in the heart of Winston-Salem and is home to corporations, restaurants, and the Wake Forest School of Medicine, and Wake Forest's brand-new downtown campus focusing on engineering, biochemistry, and drug discovery. Wake Downtown was converted from the old R.J Reynolds tobacco building: bringing together the past and the future and paying homage to the man who donated the land that Wake Forest currently stands on. Bringing together great food, vision, and people, this area is dedicated to pioneering creative ventures and creating an environment that promotes collaboration and entrepreneurship.
Great restaurants in the area include Alma Mexicana: an amazing modern take on Mexican food, Cugino Forno Pizzeria: an authentic pizzeria, and Krankies: home to the best biscuits and coffee in the area! The quarter is a must-visit spot, especially for prospective students interested in technology and engineering.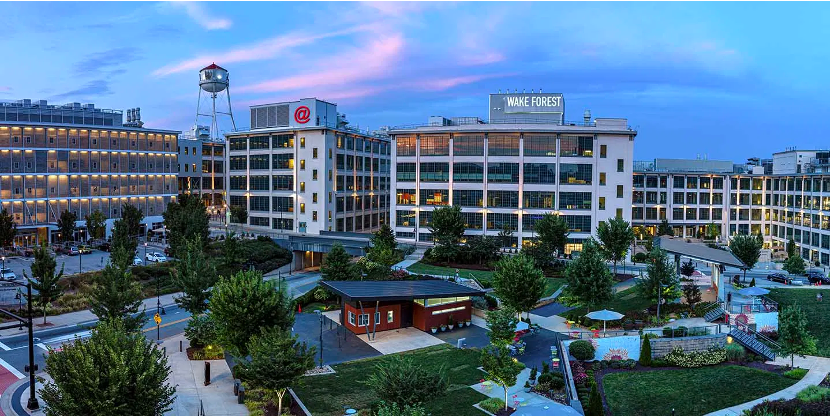 Pilot Mountain State Park
A scenic half-hour drive from campus, Pilot Mountain State Park is a great place to get some fresh air and stay active. Students and alumni love to start their weekends with a hike with friends and family or enjoy a picnic in the beautiful scenery. The park offers miles of not only hiking trails, but also horseback riding trails and a canoe trail section on the Yadkin River. For camp lovers, the park boasts a 42-site campground by canoe-in sites. Rock climbing and rappelling are also offered in select areas of the park.
By Suma Appalaneni
Suma will be a 2023 graduate of Wake Forest University.