Washington State University is home to the friendliest people and some of the most beautiful views on the Palouse. Since 1890, students have been coming to WSU for the instant at-home feel from both fellow students and locals. With the University of Idaho just a 10 minute drive away, there is an abundance of interesting places, must see monuments, and outdoor activities for visitors, alumni, and prospective students alike. 
The Cougar Statue
A symbol of school pride and a reminder of past school victories, the Cougar statue stands 11 feet tall on the north side of campus. This statue was commissioned by an alumnus (class of '71) and installed in time for the 2008 Apple Cup. Many Seniors take their graduation photos here, and all new students visit the statue as part of the annual week of welcome event.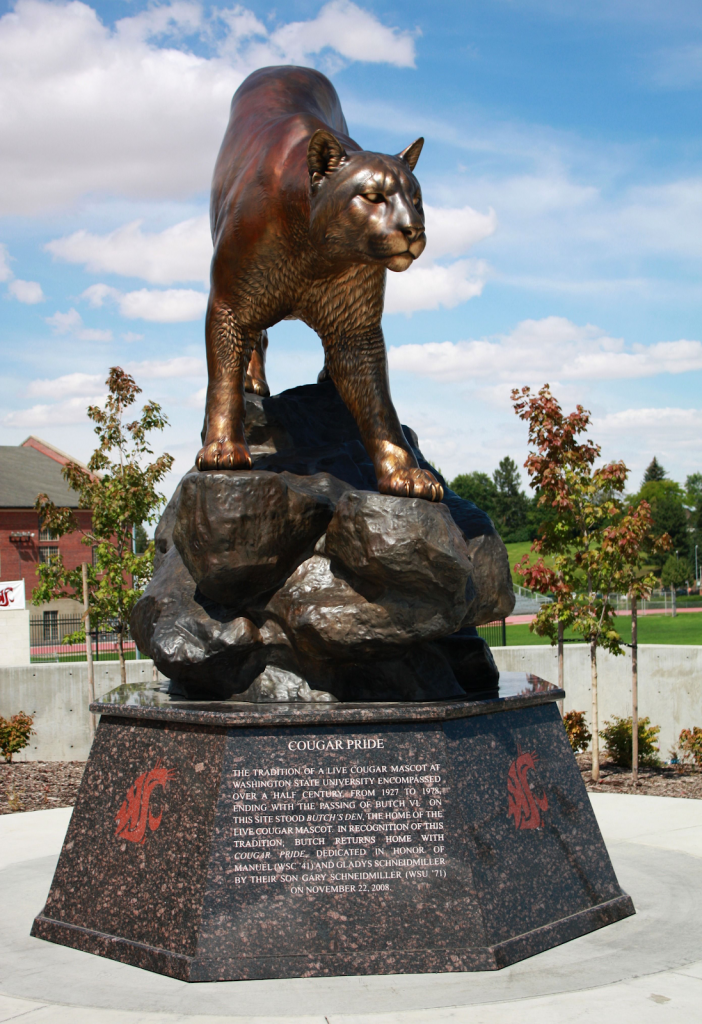 Martin Stadium
Where the Washington State Football team fights their rivals, University of Washington, and the rest of the Pac-12 conference. The stadium stands at the center of campus and is a can't miss site for anyone coming during the football season. During College Football Saturdays -or Cougar Football Saturdays as us in Pullman have dubbed them- throughout the fall. Students, alumni, and fans pack in shoulder to shoulder to cheer on their Cougs along with the school's mascot, Butch T. Cougar. If visiting in the fall, a Cougar football game in Martin Stadium is an experience you won't want to miss if you are looking for a taste of the most passionate, die-hard fans in the Pac-12.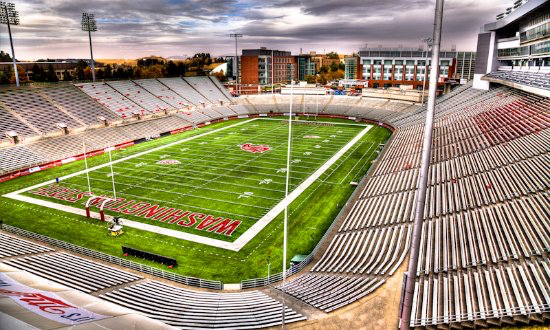 The Bear Center
A love project of the neuroscience department, the WSU Bear Center habitat sits towards the north-side of campus and is well worth the visit. During the warmer seasons, the bears are fed and play outside in a habitat made specifically for their viewing. While they are bread for scientific study, they make up a campus monument. If you are wanting a wildlife experience on the Palouse, the Bear habitat is the perfect place to see brown bears from just a foot away through just a double fence. The bears in our habitat were born and raised on the WSU campus by neuroscience professors and are very used to humans. If you are a prospective neuroscience student it might be worth noting that the bear cubs hang out in professors' offices every year to get to know human interaction.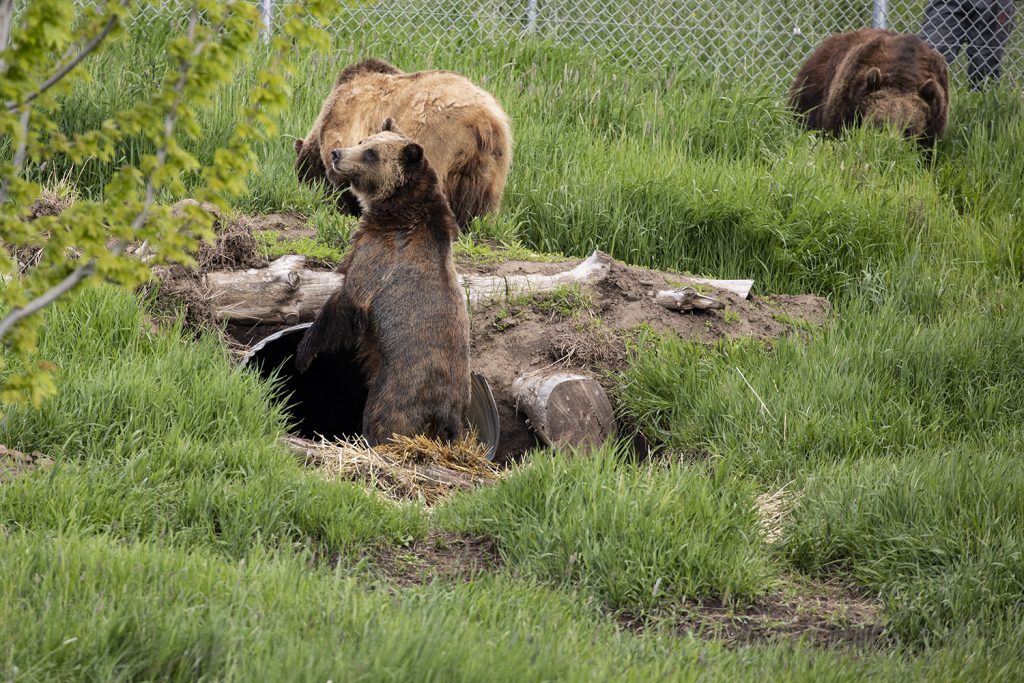 Ferdinand's
Washington State is well known for its agricultural and farming degrees and capitalizes on this fame with Ferdinand's, an on-campus, student-run, dairy shop. They sell house-made ice creams and Cougar Gold cheese, which they also ship out across the country to be sold by second parties. Because the milk is sourced from cows on campus and the dairy products are made on-site, there is nowhere better for a fresh treat. Straight off of the main ice cream shoppe, customers can also view the factory space where WSU students are hard at work getting hands-on experience in production that will soon be available in the shop.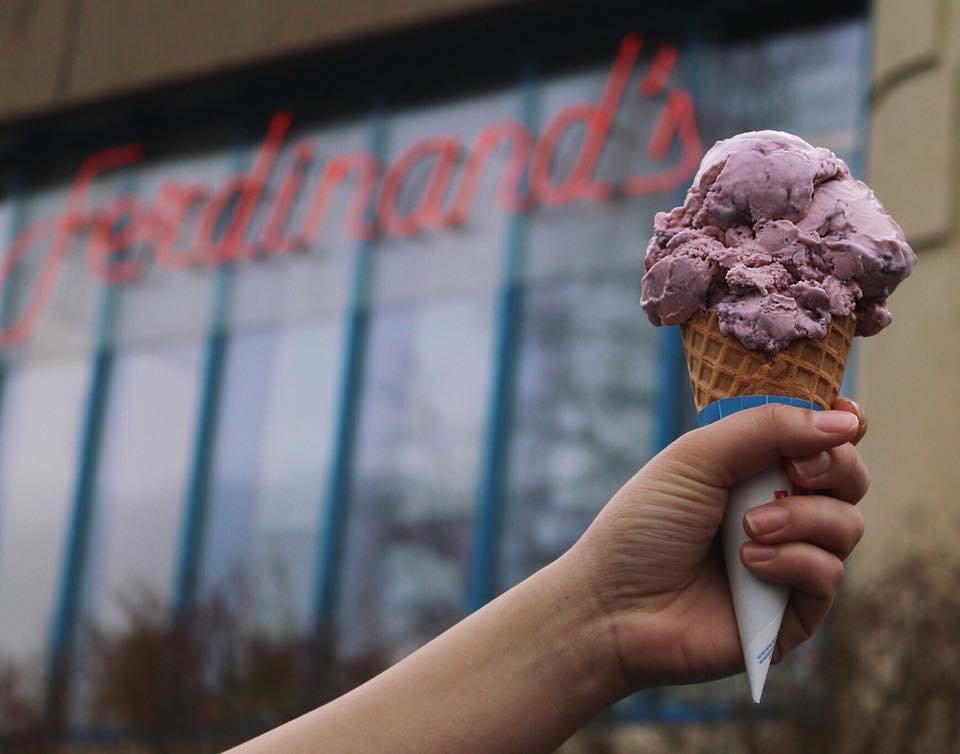 Kamiak Butte
Being settled in the middle of the Palouse, a beautiful hike for all skill levels is never far away. Kamiak Butte, located just about 10 minutes out of town, is a great hike for the whole family. It varies in difficulty depending on how far up you hike, each lookout point even prettier than the last. The first two lookouts are the most popular among students. The first, featuring sweeping views of the Palouse and the second, a magical sunset spot.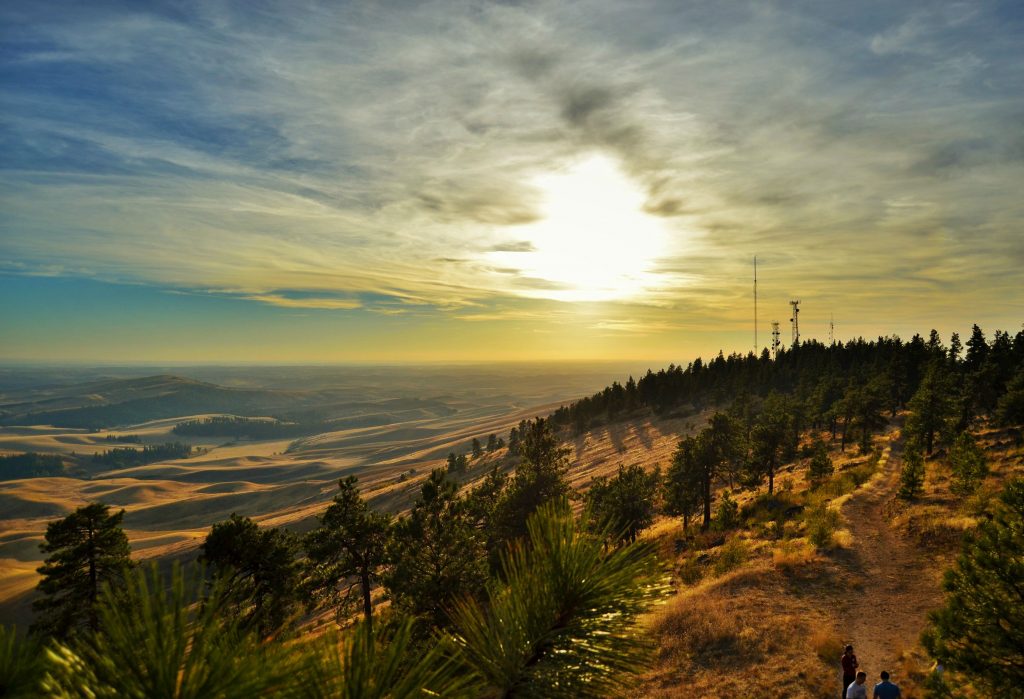 Birch & Barley
Moving into restaurants, if you're looking for one offering a family-friendly atmosphere and cozy bar feel all in one, Birch & Barley is the perfect stop. They are applauded for their staple menu items featuring Cougar Gold cheese (it's kind of a big thing around here), such as the Cougar burger. They also offer pretty outdoor seating during the spring and summer amidst blooming flowers overhead.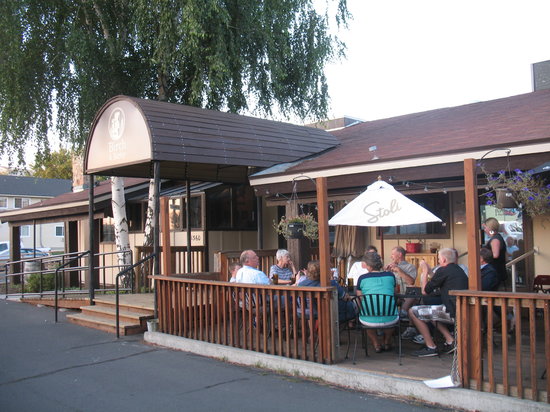 Pups & Cups
If you brought your dog along on your visit, or just love to say hello to some animals, you might consider a trip to Pups & Cups on Main Street. A small coffee shop surrounded by quaint old bookstores and kitschy places to eat, it's worth a stop on your way to wherever you may be going.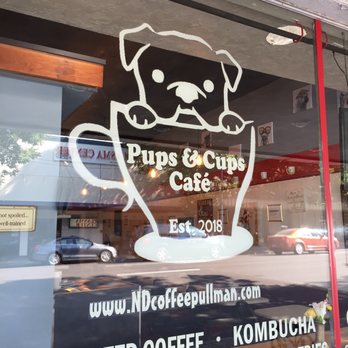 Best Campus Bars
Beloved by all, Valhalla and Stubblefields (nicknamed "Mike's" by the students) are the heart of Cougar pride. They are the places to be if you've ever wondered what Cougs do on Thirsty Thursdays and "Cougar" Football Saturdays. Both located in the middle of greek row, they are always filled with Cougs ready for a good time. Additionally, both feature an upper level with a sports grill feel and a more relaxed atmosphere, as well as a lower level with a dance floor, DJ, and nightclub party vibes. Just a couple blocks from each other on the same street, either bar is a taste of Cougar pride.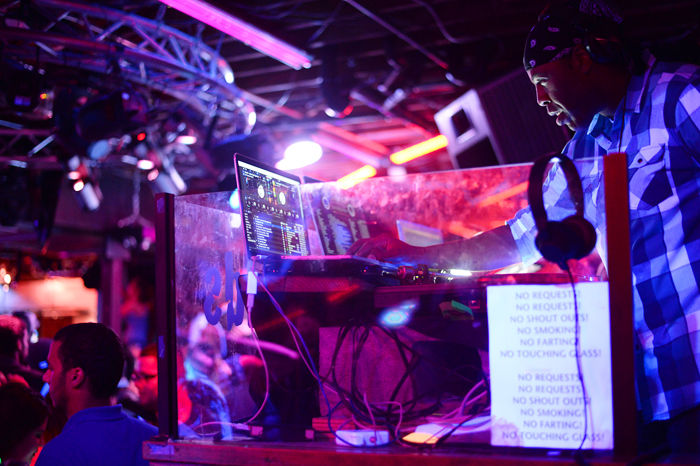 Pullman is, of course, quite a small town with what we, on-campus like to joke is just one street. While that small-town feel is why many students come to Pullman, you're never far from a bigger town feel. The University of Idaho campus and surrounding town of Moscow, Idaho are just a little under a 10-minute drive from WSU, there is twice the amount of activities. Some of the students' favorites include the trampoline park, the Breakfast Club, and honestly the simple luxury of shopping at the small mall.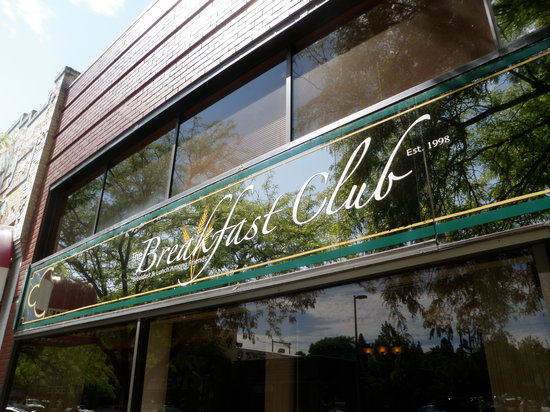 There are so many amazing things to do at Washington State and of course, the campus is beloved by all the students, but it truly is all about the people when you're in Pullman. Nobody loves harder than a Coug, and it shows in our school spirit and how at home every student feels when they step on campus. It's said that you'll know Wazzu is for you the moment you step into Coug country. The city is wonderful, and the Palouse's beauty is unmatched, but nothing is better than cheering in the ZZU CRU.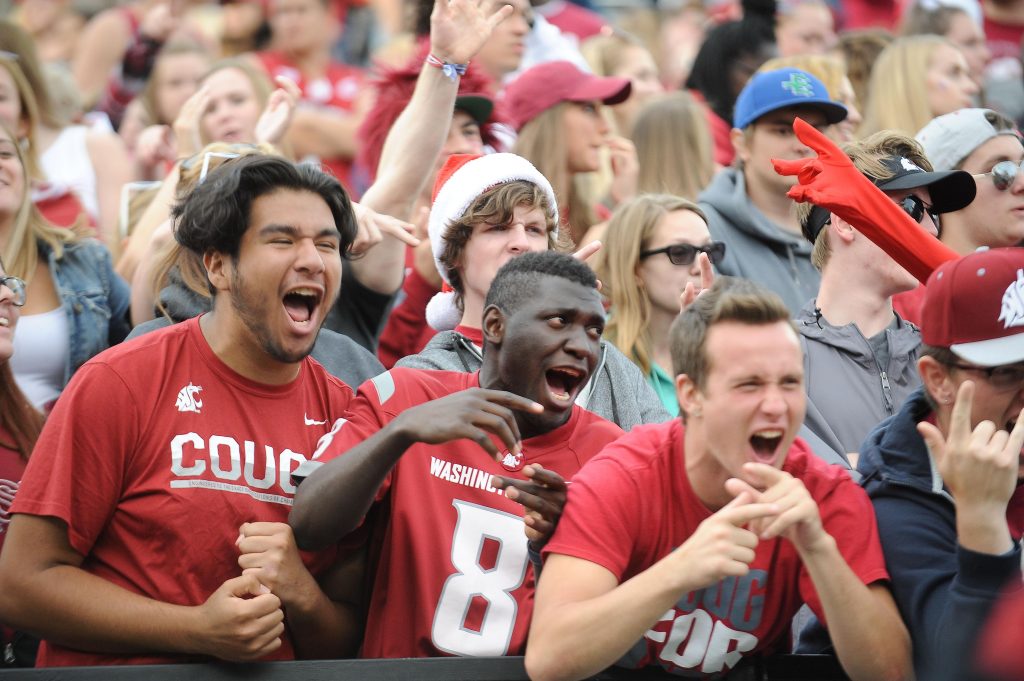 By Tegan Smallwood
Tegan will be a 2022 graduate of Washington State University.