Located just 60 miles east of Atlanta in northeastern Georgia, Athens is home to the University of Georgia, critically-acclaimed restaurants, a deep, musical history, and a full schedule of great attractions. If you're looking for ways to spend a weekend in a hip college town flowing with Southern charm and school pride, then you've come to the right place.
Explore the University of Georgia
One of the most vibrant aspects of Athens, Georgia, UGA is one of the state's top-ranking academic institutions and home of the Georgia Bulldogs, who compete in all Division 1 sports in the Southeastern Conference and recently ascended to the NCAA National Championship football game.
The campus offers some of the region's most notable points of interest – and many of them are free!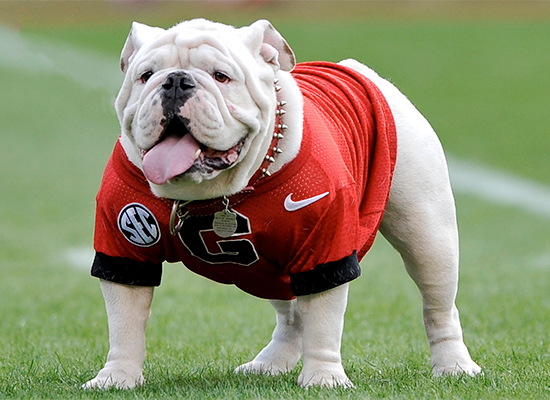 Georgia Museum of Art
Opened in 1948, the Georgia Museum of Art is the official museum of the state of Georgia. The museum's permanent collection consists of American paintings, American, European, and Asian paper art, Italian Renaissance paintings, and Southern decorative arts. But alongside these fixtures, are a varying series of temporary exhibitions and an outdoor sculpture garden that highlights female sculptors.
State Botanical Garden of Georgia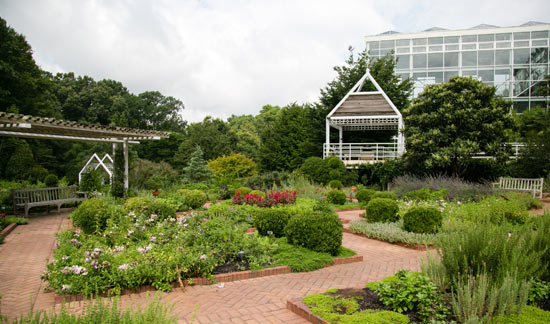 Athens is also home to the state of Georgia's official botanical garden, a 313-acre garden with five miles of nature trails and cultural facilities, making it one of Athens' most-visited attractions and a fun activity for the entire family.
UGA Special Collections Libraries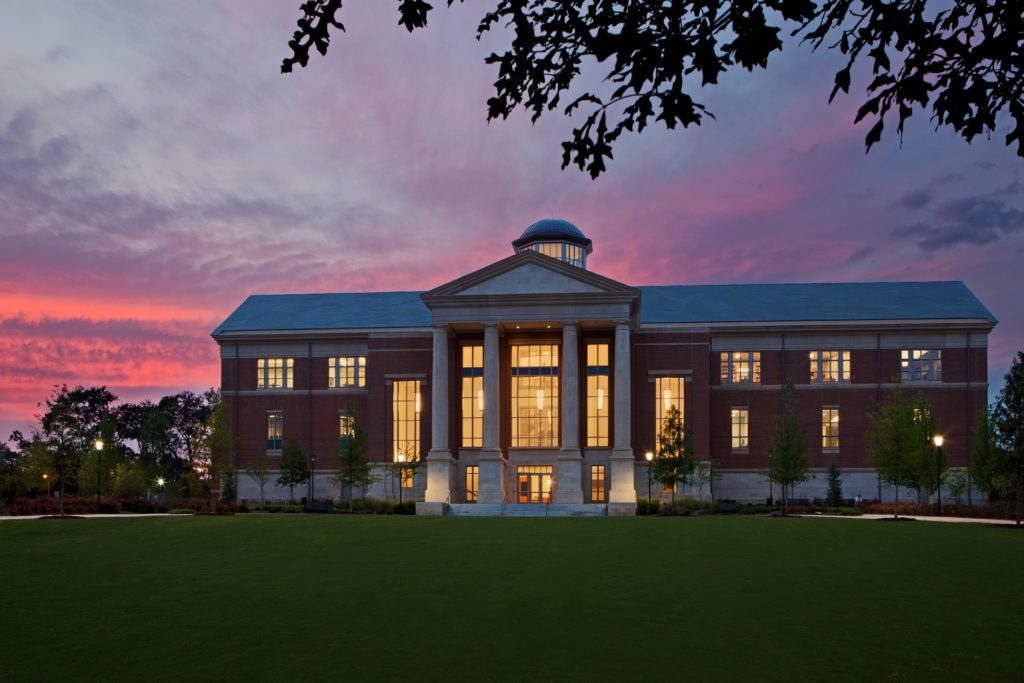 Theard B. Russell Building Special Collections Libraries opened in 2012 and contains three rare book archives that are a must-see for any visitor to Athens. The library is constantly acquiring and preserving unique and rare materials related to the history and culture of Georgia.
When you're headed to campus, there are certain traditions that you must take part in if you haven't before.
Ring the Chapel Bell
One of the most iconic UGA landmarks, the chapel bell is there for you to ring out great news over the whole campus. Make sure you put all your body weight into ringing it; it's ginormous!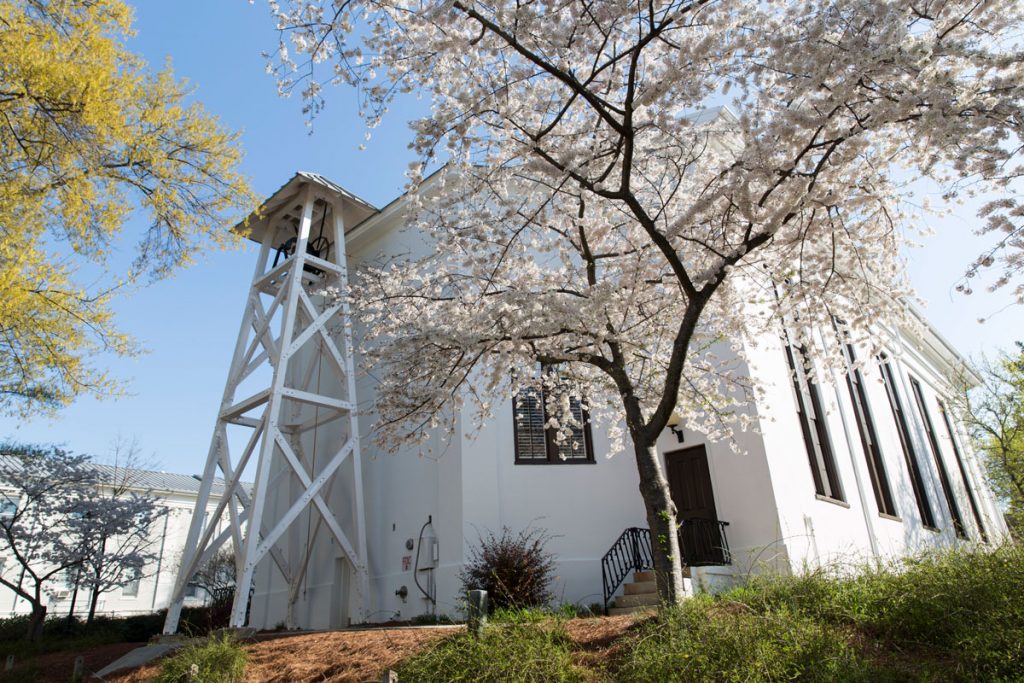 Take a Picture at Sanford Stadium
This massive football stadium is home to some of the Bulldogs' biggest wins and most notorious losses and plays a big part in the UGA college experience. Even if it's not football season, it is a must-see on the UGA campus and includes the famous "between the hedges".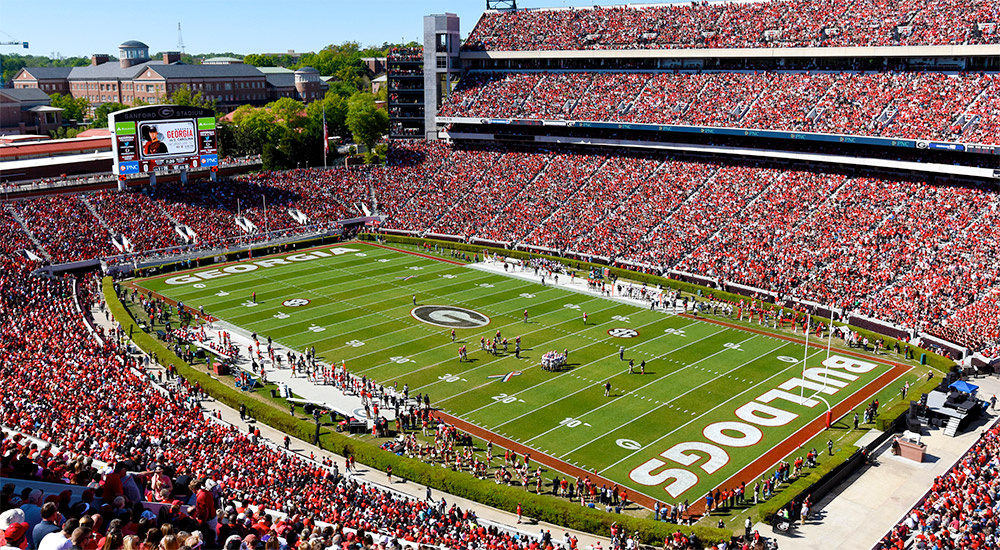 Walk Around the Arch
One of the most commonly held superstitions at UGA is that walking under the arch before you graduate means that you are doomed to never graduate at all. So, make sure to take a walk around the arch instead.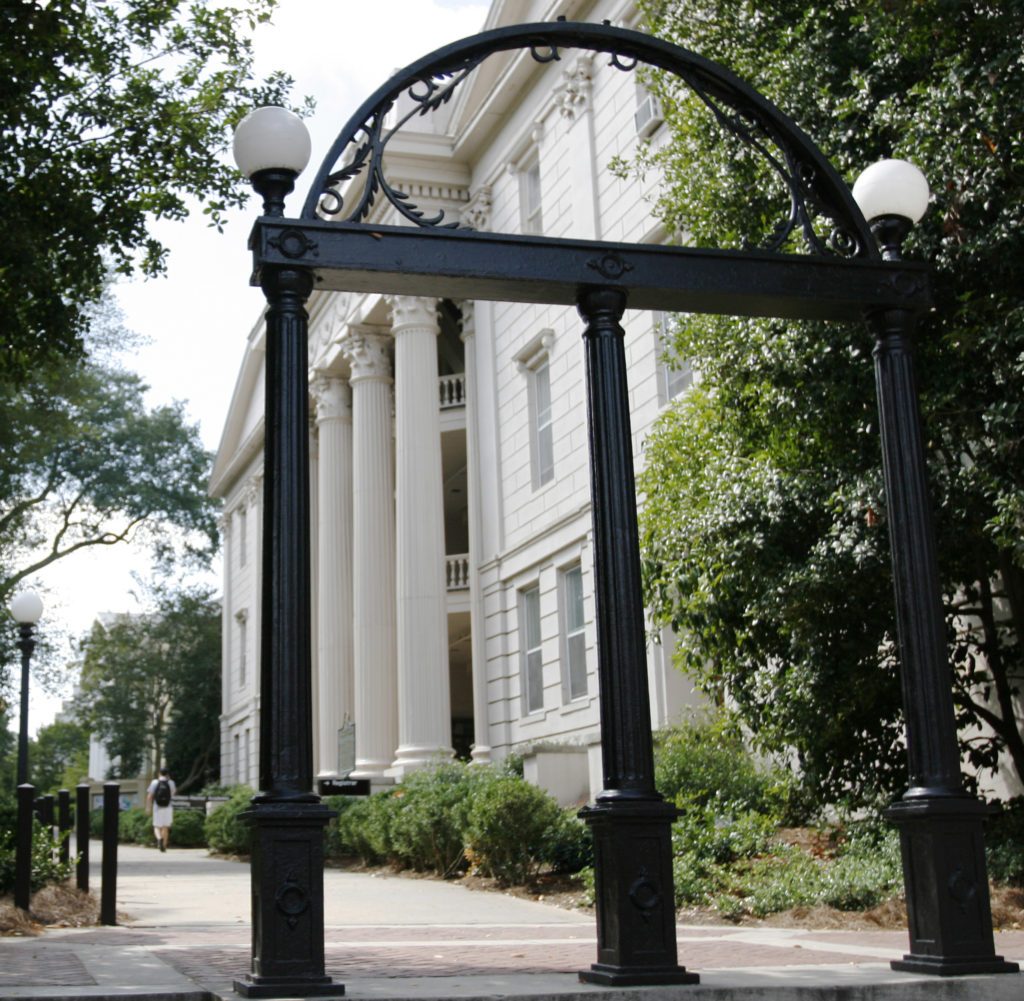 Check Out the Tree that Owns Itself
Standing in a quiet, residential area in Athens, this white oak tree owns itself. It stands on the land that was once owned by Colonel William H. Jackson, a professor at the University of Georgia. He loved that tree so much that he deeded it 8 feet of land around all its sides. A tree with its own land? That practically requires a picture or two. Even "Ripley's Believe It Or Not" has featured it!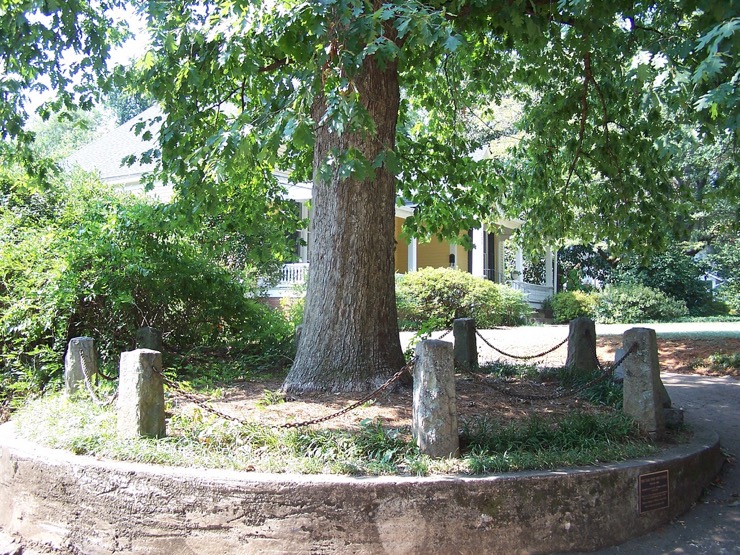 Fun College Town Bars in Athens, Georgia
Whether you're going to Athens to join thousands of devoted college football fans or just to experience the quaint college town, you'll want to try some of Georgia's best restaurants and bars while you're there.
Here are a few of the latter: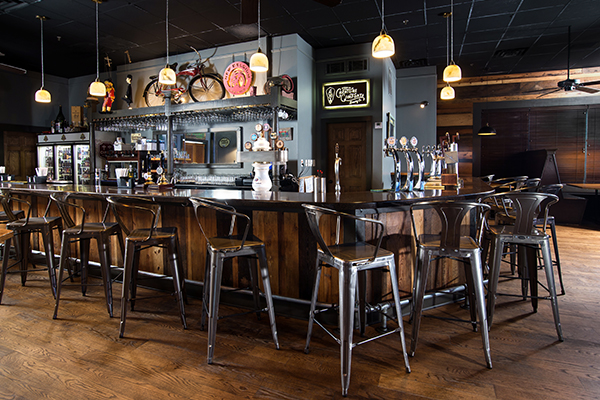 Great Local Restaurants in Athens, Georgia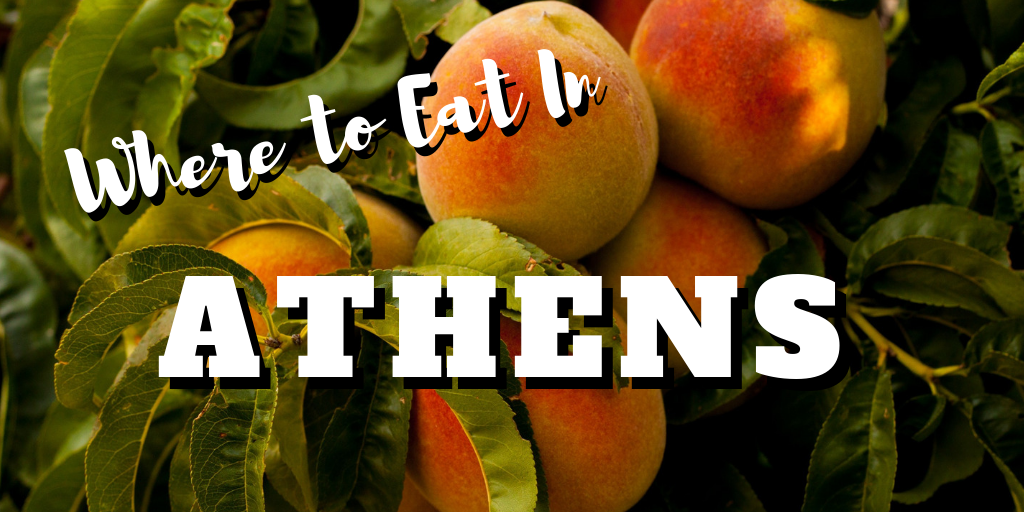 Athens is known for its diverse, and delicious, food options. Restaurants like South Kitchen & Bar, Home.made, and Five and Ten offer the southern home-cooking you've probably heard raved about. But there are also exotic options like Kelly's Jamaican Foods that guarantee that whatever you're craving, there's something for you in Athens. Here are a few local favorites.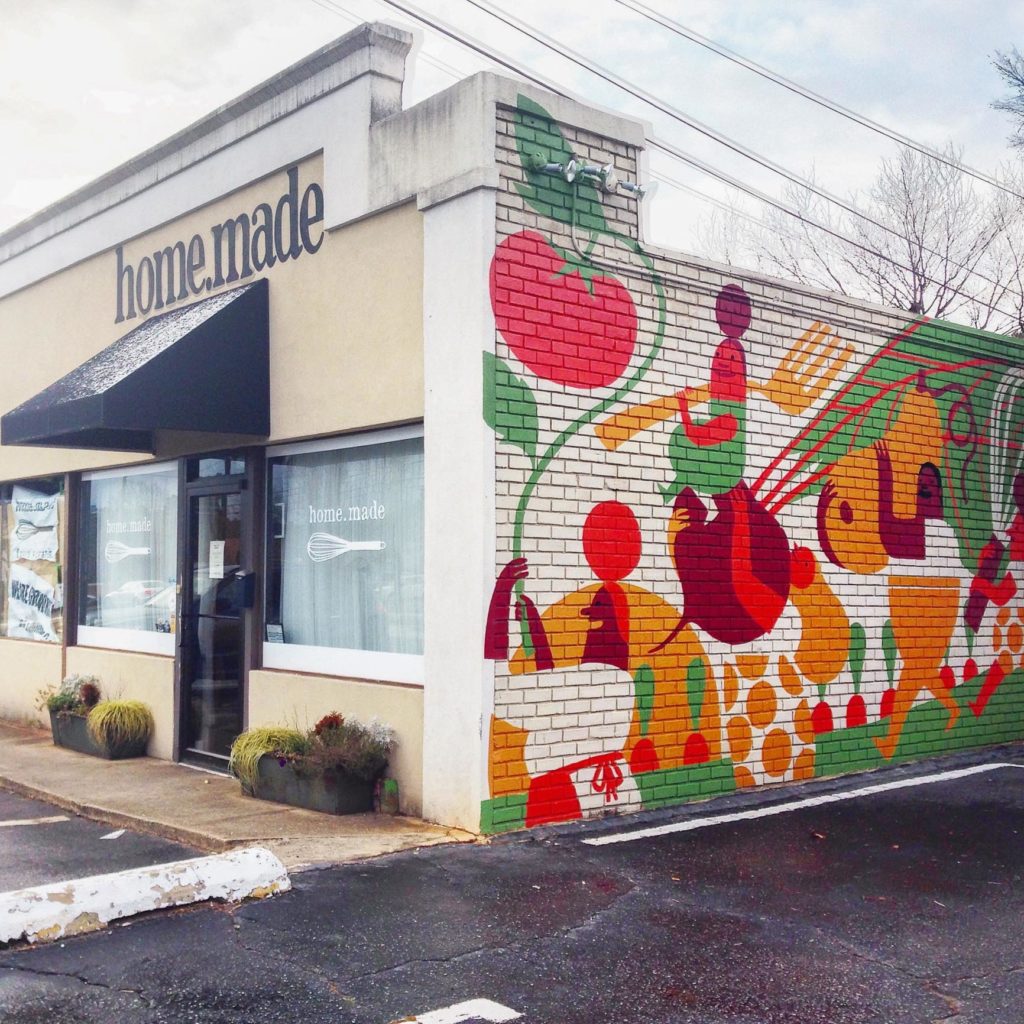 Home.made
Classic Southern eats with a modern, seasonal spin served in cozy digs with takeout & catering.
1072 Baxter St, Athens, GA 30606
Five and Ten
Upscale spot for creative, contemporary Southern cooking with Sunday brunch & weekly burger nights.
1073 S Milledge Ave, Athens, GA 30605
Kelly's Jamaican Foods
Compact, pared-down cafe serving Jamaican standards like jerk chicken, curries & oxtail.
1583 S Lumpkin St, Athens, GA 30605
Last Resort Grill
Contemporary Southern cooking in the former space of an iconic music club graced with local artwork.
174-184 W Clayton St, Athens, GA 30601
South Kitchen & Bar
Contemporary Southern fare served in elegant digs with stained glass, tile floors & marble columns.
247 E Washington St, Athens, GA 30601
Clocked
Colorful throwback diner offering creative comfort eats & milkshakes made with organic ingredients.
259 W Washington St, Athens, GA 30601
Other Local Favorites
After your tour of the University of Georgia campus, it's time to take on the rest of Athens. There's quite a lot of immersive attractions that are free and open to the public plus loads of restaurants that make Athens a foodie's paradise.
Start Your Adventure at the Bear Hollow Zoo
Bear Hollow Zoo is a popular stop for families to see Georgia's native wildlife. The zoo includes a small wildlife trail where you can see many species of wild, free-living animals including black bears, bobcats, and white-tailed deer. The best part? It's completely free!
Find All The "We Let The Dawgs Out" Bulldog Sculpture
As you take a walk through scenic downtown Athens, try to find all the "We Let The Dawgs Out" painted bulldogs. There are dozens of them strewn throughout the city, so have fun creating a little scavenger hunt for you and your family by challenging yourselves to find as many as possible.
Athens Farmers Market
Saturdays in Athens are for the farmers market and the fresh flavors that come along with it. On Saturdays at Bishop Park and Wednesdays at Creature Comforts, this is a great way to get the true Athens experience.