As the 5th largest city in the US, Phoenix and nearby Arizona State University in Tempe, is situated in a beautiful desert landscape.  Given its great weather … the area is loaded with tons of great events year-round. Check out what's happening in 2023 in Sun Devils territory and how you can be part of the fun!
Spring Events at ASU and in the Phoenix Area
Athletic openers
The Sun Devils Baseball team will have their season opener on Friday, February 17th, at 6 pm against the San Diego State Aztecs. Sun Devils infielder, Luke Keaschall,has been named a Preseason All-American by Collegiate Baseball News and is expected to lead an exciting season.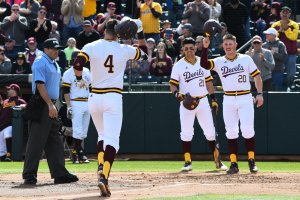 The Women's Lacrosse team also has their season opener against the St. Bonaventure Bonnies on Saturday, February 18th, at 7 pm. The female Sun Devils took home 11 wins and 8 losses last season, but this will be the first time that they play St. Bonaventure. We're excited to see who will take home this first W! 
Be sure to check out the full Spring 2023 Sun Devils Schedule and plan your visits early! We have tons of Phoenix rental properties that are perfect for a weekend full of sun, sports, and so much fun!
WM Phoenix Open: February 4-12, 2023
The WM Phoenix Open returns to TPC Scottsdale February 4-12, 2023. The WM Phoenix Open is a professional golf tournament on the PGA Tour that is one of the first events on the PGA Tour calendar. The tournament consistently ranks among one of the best things to do in Greater Phoenix and in past years, has drawn up to 600,000 fans.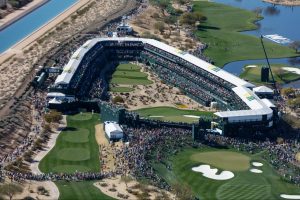 Here's a line up of the events:
Saturday, February 4th: A concert will be held in the Coliseum featuring Maroon 5 and Walker Hayes. Doors open at 3:30pm and the event is ages 21+.
Monday, February 6th: Practice rounds for PGA Tour pros only. All fans get free admission courtesy of Ford Free Days.
Tuesday, February 7th: Practice rounds for PGA Tour pros only. All fans get free admission courtesy of Ford Free Days. At 10am, R.S. Hoyt Jr, Family Foundation Dream Day Activities begin. The activities include motivational talks and Q and A with PGA Tour professionals, a trick shot show, and a junior golf clinic. At 11am, the San Tan Ford Special Olympics Putting Challenge begins.
Wednesday, February 8th: 8:30am, Annexus Pro-Am, TPC Scottsdale Stadium Course. 3:30pm, Coors Light Birds Nest entertainment tent opens and WHOOP Shot at Glory, TPC Scottsdale 16th hole.
Thursday-Sunday, February 9th-12th: WM Phoenix Open rounds.
Get your tickets now!
Phoenix Suns
While you're in town, make sure to catch a Phoenix Suns NBA game! The Suns had an exciting 2021-2022 season, finishing 1st in the NBA Western Conference with an impressive record of 64-18.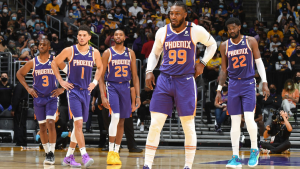 It's definitely shaping up to be an electrifying season! 
Fun in the Sun (Devils Stadium)
Those thrilling games won't be the only thing filling up the Devils Stadium. There are tons of fun activities for everyone to enjoy throughout the semester! 
The ASU Community Union is hosting FREE hour-long yoga classes this spring! They are offering in-person classes on Tuesdays from 6-7 pm and in-person and live stream classes on Saturday mornings from 9:30-10:30 am. Check out the full schedule here!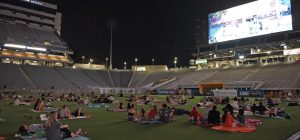 Movies on the Field returns Friday, February 17th in Devils Stadium! This tradition is held each semester, once a month during away games on Frank Kush Field. Grab a blanket, gather your family and friends, and get cozy!  
ASU will be hosting Space2Inspire, a weekend full of fun and educational events to honor two inspirational alumni, Ed Dwight, the first black American astronaut candidate, and Sian Proctor, SpaceX astronaut, the fourth black woman in space and the first black woman Mission Pilot during the first civilian mission to orbit on Inspiration4. You can also witness the unveiling of a special mosaic dedicated to Black History Month that will be photographed via a satellite in outer space! What's not to love?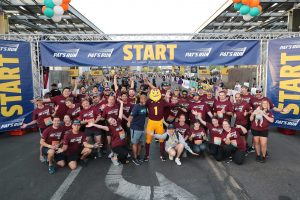 If you love a good race, be sure to sign up for the 19th Annual Pat's Run, a yearly 4.2-mile event that honors the life and legacy of ASU alum, Pat Tillman. Race day is April 15th and registration is filling up fast, so secure your spot today!
Arizona Diamondbacks
If you're a baseball fan, be sure to catch an Arizona Diamondbacks MLB game! The Diamondbacks ended their 2022 season with 74 wins and 88 losses, finishing 4th in the National League West.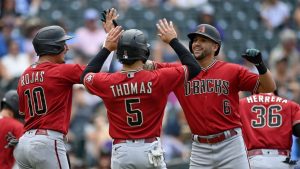 The Diamondbacks are ready to make a comeback this 2023 season, you definitely don't want to miss it! Tickets will be available online soon.
Arizona State University Commencement: May 8, 2023
Commencement is right around the corner for Spring 2023 graduates! Ceremonies are set to take place on May 8, 2023. Graduate Commencement starts at 9am at the Desert Financial Arena.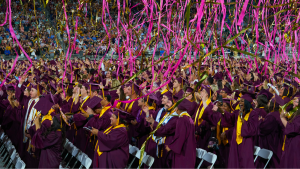 Undergraduate Commencement starts at 7:30pm at the Sun Devil Stadium. No tickets are required to support your graduate! The full schedule for Spring 2023 celebrations will be available here after January 30, 2023.
Summer Events 
July 4th Baseball & Fireworks
If you're looking for some fun 4th of July plans, make a trip out to see the Arizona Diamondbacks take on the New York Mets at Chase Field!
Enjoy a night full of good food, great baseball, and bright fireworks. Buy your tickets now before it's all sold out! 
Fall Events 
Move-In Weekend at ASU: August 2023
The fall semester begins Thursday, August 17th! If you and your family need a place to stay during the move-in process, be sure to check out all of our great listings in Phoenix!
Arizona State Football Season Opener: August 31, 2023
Sun Devils fans are already getting excited about the 2023 season. The season starts on August 31, 2023. The ASU Sun Devils will be playing against the Southern Utah University Thunderbirds. SUU finished their 2022 season with a record of 5-6 (2-3 WAC).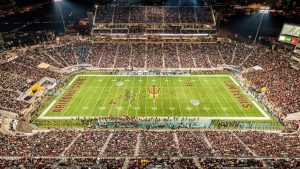 ASU football is led by new head coach Kenny Dillingham. Dillingham comes to ASU with a track record of track impressive tenures at Memphis, Auburn, Florida State, and most recently as the offensive coordinator at the University of Oregon. The ASU Sun Devils ended their 2022 season with a record of 3-9 (2-7 Pac-12). Sun Devils fans have high hopes Dillingham will have what it takes to lead the team to victory this season. 
Arizona Cardinals
Football fans can get excited for the start of the 2023 Arizona Cardinals NFL season! Unfortunately, the Cardinals ended their 2022 season with a record of 4-13 – but the team plays in one of the best stadiums in the country (and climate controlled!) in Glendale.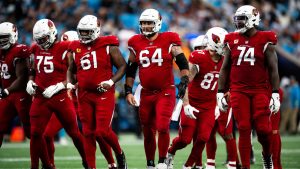 With a healthy Kyler Murray at the helm … get ready for their 2023 comeback and check out the Arizona Cardinals website for more information on the upcoming season.
P!NK Concert: October 9, 2023 
Music lover?  Chase Field, home of the Arizona Diamondbacks, will welcome three-time Grammy Award-winning singer, performer, and pop icon P!NK on October 9, 2023, at 6:30 PM, for her Summer Carnival 2023 tour.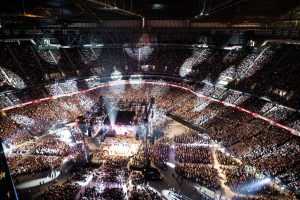 P!NK will have special guests Brandi Carlile, GROUPLOVE, and KidCutUp for the show at Chase Field. Tickets are on sale now if you're looking for something fun to do in Phoenix!
Arizona State University Family Weekend: Fall 2023
Family weekend at Arizona State University is a chance to celebrate ASU spirit, pride and tradition with your Sun Devil student and entire family! Explore your student's campus together, see their favorite study spots, meet and hang out with their friends, and take advantage of the incredible schedule of activities lined up for a special fall weekend of ASU football! Dates for Family Weekend 2023 have not yet been released. Be sure to check back here for dates and places to stay with College Weekends!
NASCAR Championship Weekend: November 3, 2023 – November 5, 2023 
Experience all Phoenix Raceway has to offer from concerts, to pre-race, and more during NASCAR's season finale. Only one of the final four drivers will be crowned champion.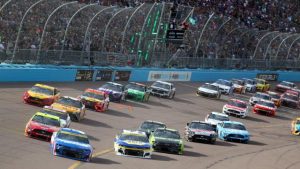 Friday, November 3, 2023: Don't miss the kickoff of the 2023 NASCAR Championship Weekend with the NASCAR CRAFTSMAN Truck Series Champion and the ARCA Menards Series West Champion decision. 
Saturday, November 4, 2023, 4 PM Local: Drivers from the NASCAR Xfinity Series take on Phoenix Raceway to see who will be the champion!
Sunday, November 5, 2023, 1 PM Local: Watch as four drivers go head-to-head for the ultimate prize in NASCAR.
For more information on college traditions, locations, sports, and rental properties, check out College Weekends today!