As March Madness begins in the basketball world, the college baseball season is also in full swing! 
Up next for our bucket list worthy college baseball teams and towns are the Georgia Bulldogs out of Athens, Georgia. The Bulldogs, better known as the "Dawgs," are coached under Scott Stricklin, who is back for his eighth season as head coach and have enjoyed a resurgence in recent years – winning 46 games in 2019! The Dawgs play their home games at Foley Field and are part of the Southeastern Conference in the eastern division.
University of Georgia Bulldogs
Founded in 1886, baseball was once the most popular sport on UGA's campus. However, from the mid-1950s to the late-1980s, and then through most of the 1990s, there were only scattered bright spots for the program. 
Although the Dawgs haven't seen a lot of success over the past few decades, the program is rich in college baseball history – the team has claimed five SEC tournament titles (1933, 1954, 1955, 2001, 2004) and five regular season conference titles (1933, 1953, 1954, 2004, 2008). Georgia also won the 1990 College World Series!!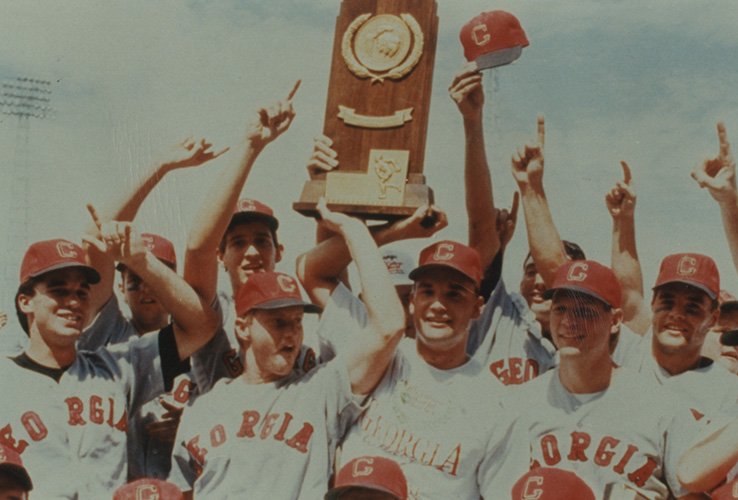 Go Dawgs!
The 3,291-seat Foley Field stadium in Athens, Georgia is home to the Bulldogs. Foley Field was built in 1966 and renovated in 1990, the same year that the Dawgs won the College World Series. The stadium has received small changes and improvements over the years, and was most recently renovated in 2015.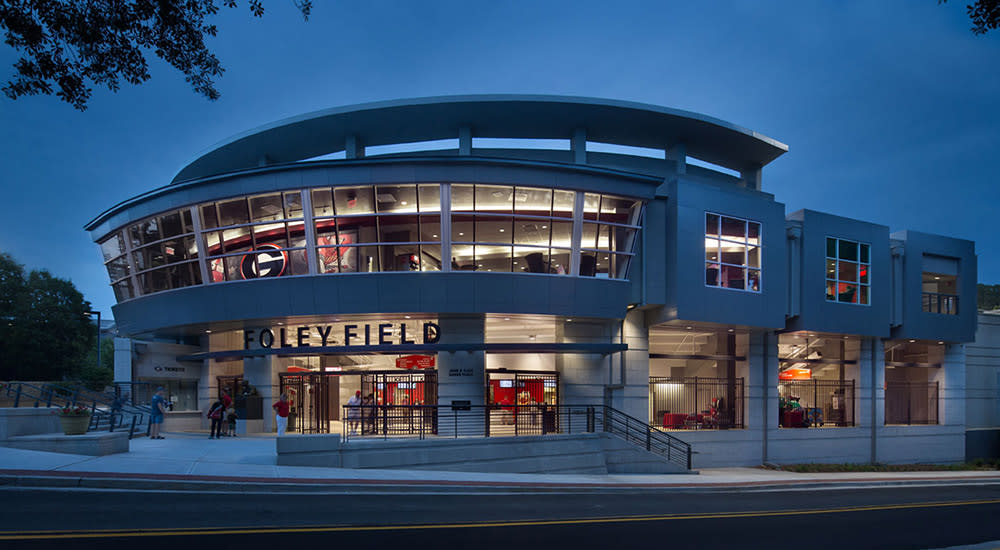 Foley Field now features all chairback seating with two premium areas, one at field level and one on the press box level. The 2015 renovation included redesigning the stadium's main entrance, additional restrooms and concession areas, an expanded press box, club-level and field-level seating, improvements to the dugouts, Georgia's locker room and team team lounge, training room and batting cages. 
The Bulldogs are 25-11 in NCAA postseason at Foley Field, including 18-2 in NCAA elimination games.
Prominent Bulldogs Past & Present
An incredible 49 former UGA players have gone on to play at the Major League level, including five active players: Kyle Farmer, Justin Grimm, Jared Walsh, Alex Wood and Gordon Beckham, who was also awarded SEC Player of the Year in 2008.  
Other notable former Dawgs include Derek Lilliquist, who received the Baseball America Player of the Year Award in 1983, Ron Wenrich, who was the Baseball America Freshman of the Year in 1985, and Joshua Fields, the 2008 SEC Pitcher of the Year. 
The Dawgs have had an impressive six First Team All-Americans since 1987!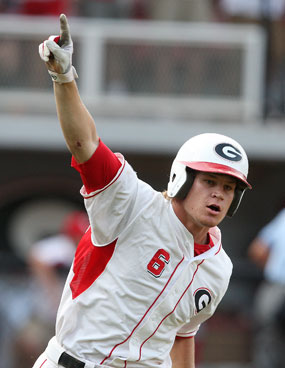 Welcome to Athens, The Classic City
One of the most beloved college towns in the nation, Athens is exciting and full of life all year around. While you're in town to watch the Dawgs, make sure to take a walk around Downtown Athens and the beautiful, history-filled campus. 
The famous Arch, nearly 160 years old, borders UGA's North Campus and Downtown Athens. The Arch is modeled after the Georgia state seal featuring the three pillars of wisdom, justice and moderation. It is a constant reminder and symbol of the university as the birthplace of public higher education in America. UGA students started a tradition involving the Arch: it is bad luck to walk under it until you've graduated!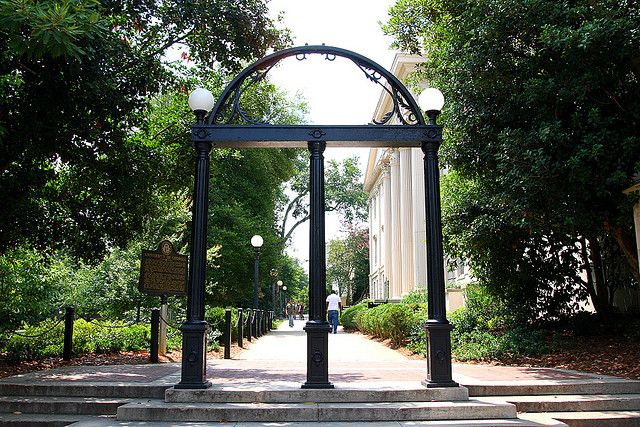 Another cherished UGA tradition includes ringing the Chapel Bell after victories. Students, fans, and alumni line North Campus for their turn to ring the bell, most often after a Dawg win, or even after completing a test or receiving a job offer. Whatever it may be, be sure to stop by the Chapel for your chance to ring the bell and celebrate your victory!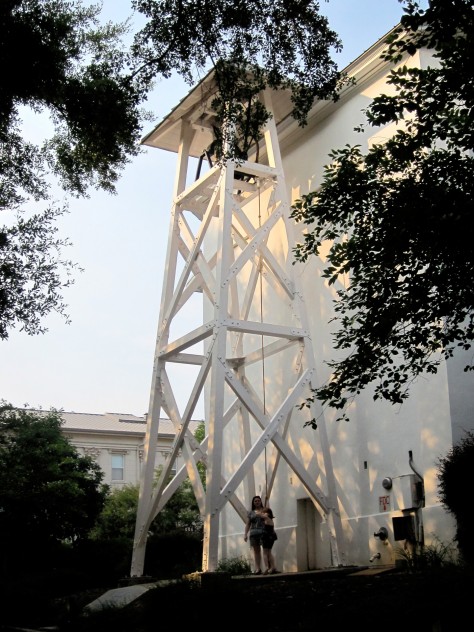 Just past the Chapel Bell you'll find Herty Field, the original playing field for UGA football and baseball. It opened in the fall of 1891 and hosted the first UGA home football game against Mercer University on Jan. 30, 1892. Herty Field also features a beautiful fountain, where there is a tradition of students jumping in. Both the fountain and the field are popular backdrops for wedding and graduation photos.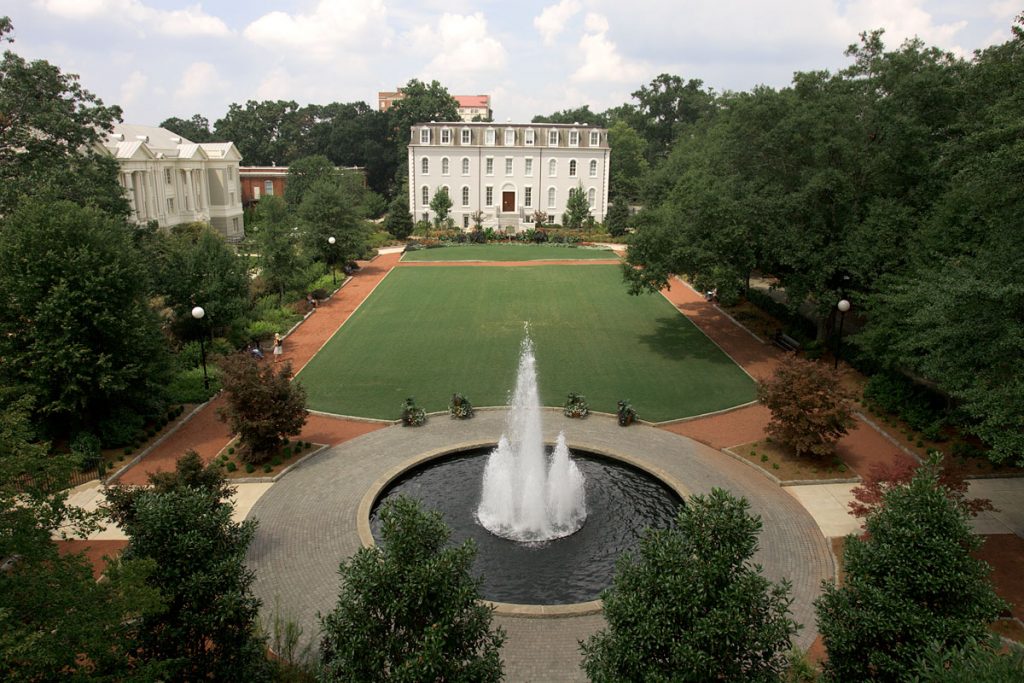 Local Eats & Drinks
Hot dogs at Foley Field weren't enough to fill you up? Restaurants in Downtown Athens have you covered! There is a vast variety of options that are sure to satisfy your cravings. Start the day off right with biscuits and breakfast plates from Mama's Boy. Mama's Boy is one of Athens' most well known restaurants, serving perfect comfort food and the famous fried chicken biscuit. You don't want to miss out on this mouth watering meal to kick off the morning.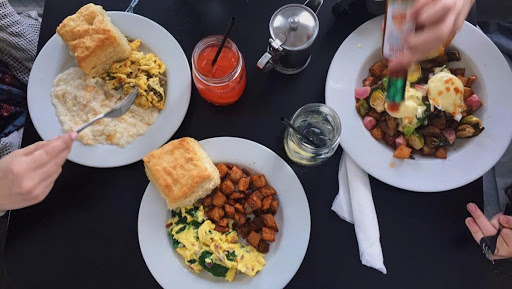 If still in town for lunch or dinner, check out Porterhouse Grill, a polished, casual steakhouse featuring live Jazz on Wednesday evenings. It is located in the heart of Athens, right on Broad Street across from beautiful North Campus.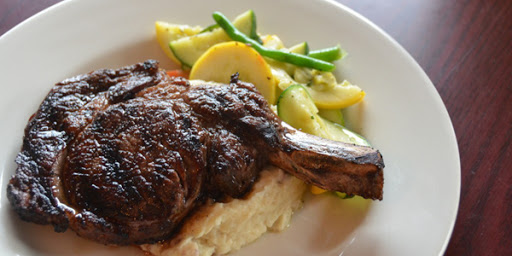 If looking for a pub and sports bar with classic American food while visiting Athens for a game, don't miss Trappeze Pub, known for its craft beers and cocktails, as well as the upscale bar food. Creature Comforts Brewing Company is another must, featuring year-round, seasonal, and limited release craft beers. The taproom and outdoor seating areas are a great place to get together and enjoy your time in Athens.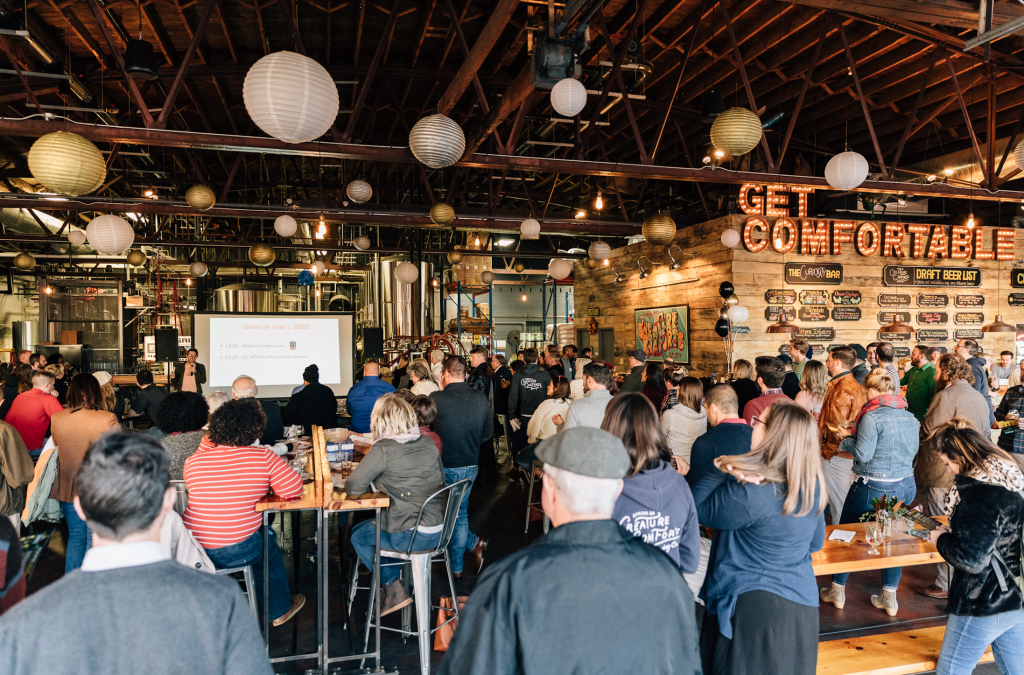 Athens is also home to almost 80 bars, so you will have no problem finding somewhere to celebrate the Dawgs. Check out some town favorites here! 
For other great eating and dining options while in the Classic City, check out the following CW directories: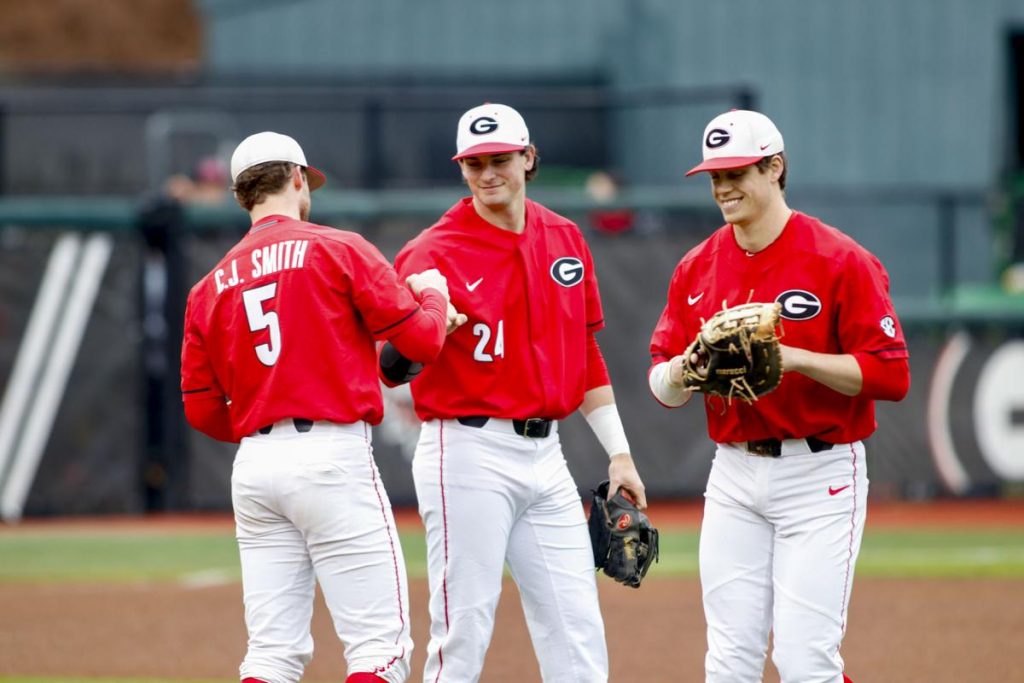 Watching SEC baseball, exploring fun and exciting Athens, and cheering on the Dawgs is an experience you're sure not to forget.
By Ashley Byer, University of Georgia, Class of 2023.