As Spring and baseball season nears and as we continue to remain hopeful about the progress of COVID-19 vaccines and the potential for college towns to reopen for visitors, CollegeWeekends.com will be profiling a number of top college baseball towns in the coming weeks … that are truly bucket list worthy!
Next on our featured college baseball bucket list is Nashville, Tennessee, home of great country music and Vandy baseball. A perennial powerhouse in college baseball over the last two decades, the Vanderbilt Commodores baseball program has won two national championships over the past 10 years (2014 & 2019).
Vanderbilt University Commodores
Commodore baseball has only been a scholarship sport since 1968, but since 2004, the Vanderbilt University baseball team has been to the NCAA tournament every year except for one. The Commodores are coached by three-time National Coach of the Year and three-time SEC Coach of the Year, Tim Corbin. During Corbin's tenure as head coach, Vanderbilt has become one of the premier college baseball programs in the United States, responsible for 12 first-round picks in the MLB draft.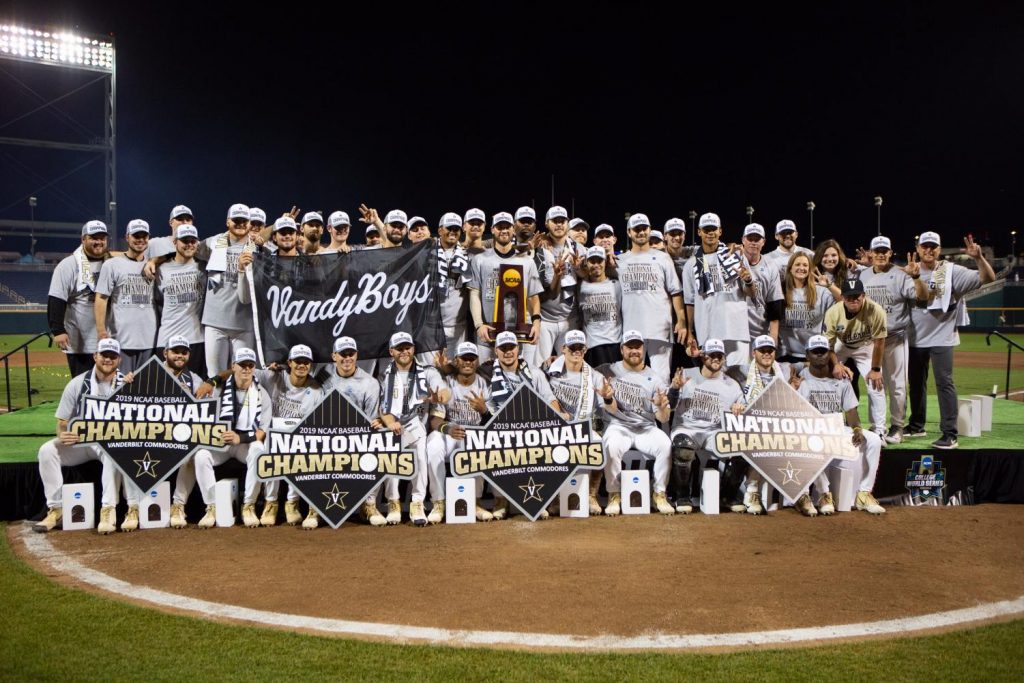 Anchor Down
The original venue for the Commodores ball club was Dudley Field. Currently, the Commodores play their home games at Hawkins Field, which is an on-campus facility with a 3,700 seat capacity. In May 2008, Vanderbilt announced extensive plans to upgrade its athletic facilities, including the addition of permanent seats down the first base line and outfield seats in both left-center and right field. These additions increased the size of Hawkins Field to its current capacity of 3,700 seats. It is adjacent to both Vanderbilt Stadium and Memorial Gymnasium and is across the street from the McGugin Center.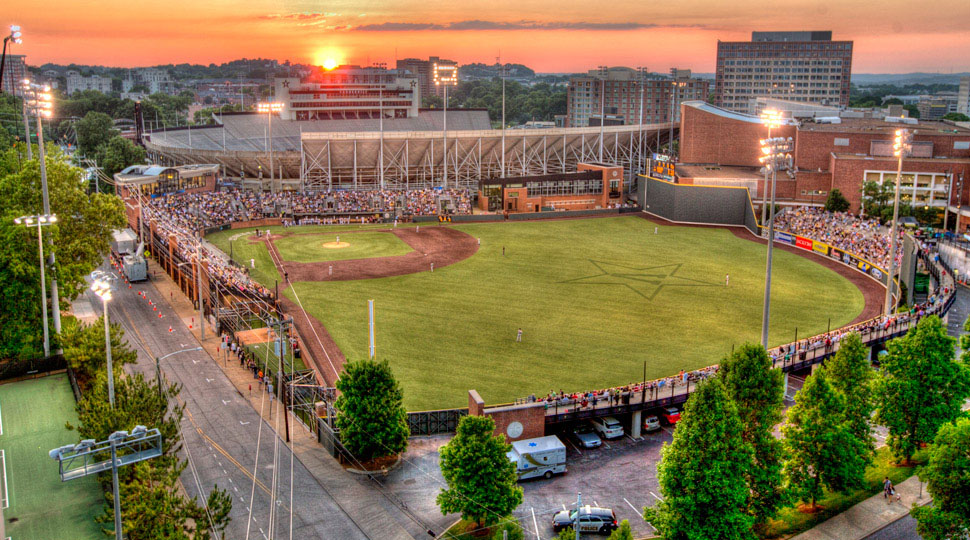 Hawkins Field opened in 2002 and is named after a donor who gave $2 million to help finance its construction. In 2006, the complex added a new locker room, offices, and a weight room along the third base line. Renovations from 2008 included 2,200 chairback seats and 1,500 bleacher seats. The dugouts were also renovated and a new trainer's room added. In 2012, artificial turf replaced the grass playing field. The stadium was also the site of the first NCAA Baseball Tournament Regional that Vanderbilt ever hosted when it was the site of the Nashville Regional in 2007. Vanderbilt and Hawkins Field again hosted Regionals in 2011, 2013, 2014, 2015, 2016, 2018 and 2019, and hosted Super Regionals in 2011, 2013, 2014, 2015, 2018 and 2019.
Prominent Commodores Past & Present
The Commodore baseball program has produced a ton of top talent over the last few decades. Over 46 former players have made it to the big league, with David Price, the 2012 Cy Young winner and 2018 World Series champion, being one of the most famous as well as Dansby Swanson, a SS who was selected first overall in the 2015 MLB draft and currently plays for the Atlanta Braves. 
Vandy has had a total of 13 All-Americans that have stepped onto the diamond since 1980. 
Welcome to Music City
When visiting Vandy for a baseball game, there is a TON to do in Nashville for the whole family.
Cheekwood Botanical Gardens was once the estate of the Cheek family. This 55 acre artistic display of nature and floral designs is enough to invigorate the soul as well as refresh the mind and body of everyone who visits. This 1930's estate now serves as an arboretum, botanic garden, and museum. The mansion, which has been restored to the original American Country Place Era, is open to the public and houses a permanent art collection as well as featured traveling collections. Not to be overlooked is a magnificent 1.5 mile wooden sculpture trail and 12 district gardens for your viewing pleasure, this botanical garden should definitely be on your Nashville bucket list.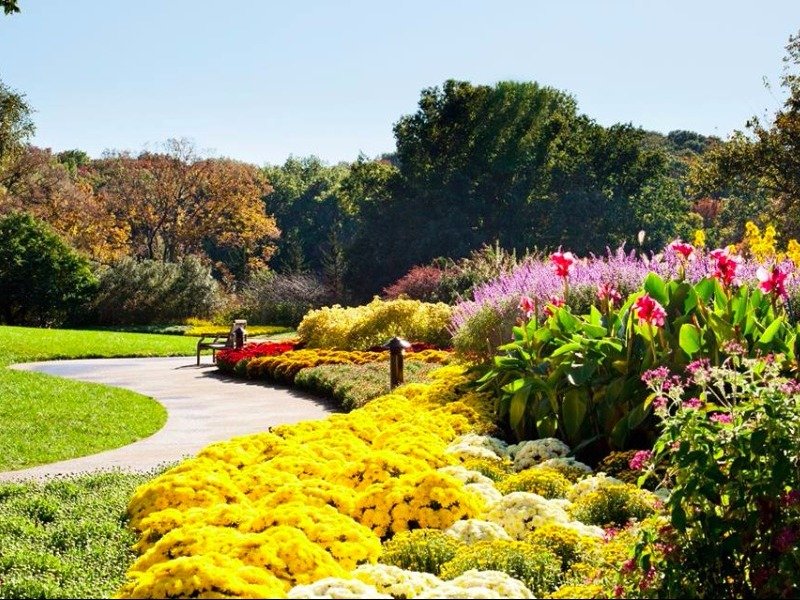 While relatively new, only opening its doors in 1991, the Nashville Zoo is another great option to visit while in Nashville and is the 9th largest zoo in the country (and still growing!). With only 90 acres developed out of 188, it reels in over one million visitors annually and is one of the top tourist locations in the state. This zoo is comprised of over 3,000 animals from 350 different species, and also doubles as a conservation for many of these endangered animals as well.
While enjoying your mini vacation in the Athens of the South, why not enjoy the luxury hotel and resort of the Gaylord Opryland Resort and Convention Center. This hotel, located on the banks of the Cumberland, features nine acres of indoor gardens, cascading waterfalls, a golf course, and an indoor river with their very own Delta flatboat. Enclosed under a climate controlled glass atrium, this resort offers plenty of amenities for the family to enjoy!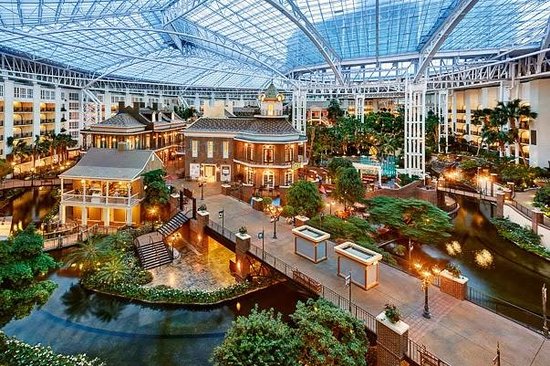 The Parthenon stands proudly as the centerpiece of Centennial Park, Nashville's premier urban park. The re-creation of the 42-foot statue Athena is the focus of the Parthenon just as it was in ancient Greece. The building and the Athena statue are both full-scale replicas of the Athenian originals.
Originally built for Tennessee's 1897 Centennial Exposition, this replica of the Parthenon in Athens, Greece serves as a monument to what is considered the pinnacle of classical architecture. The plaster replicas of the Parthenon Marbles found in the Naos are direct casts of the original sculptures, which adorned the pediments of the Athenian Parthenon dating back to 438 B.C.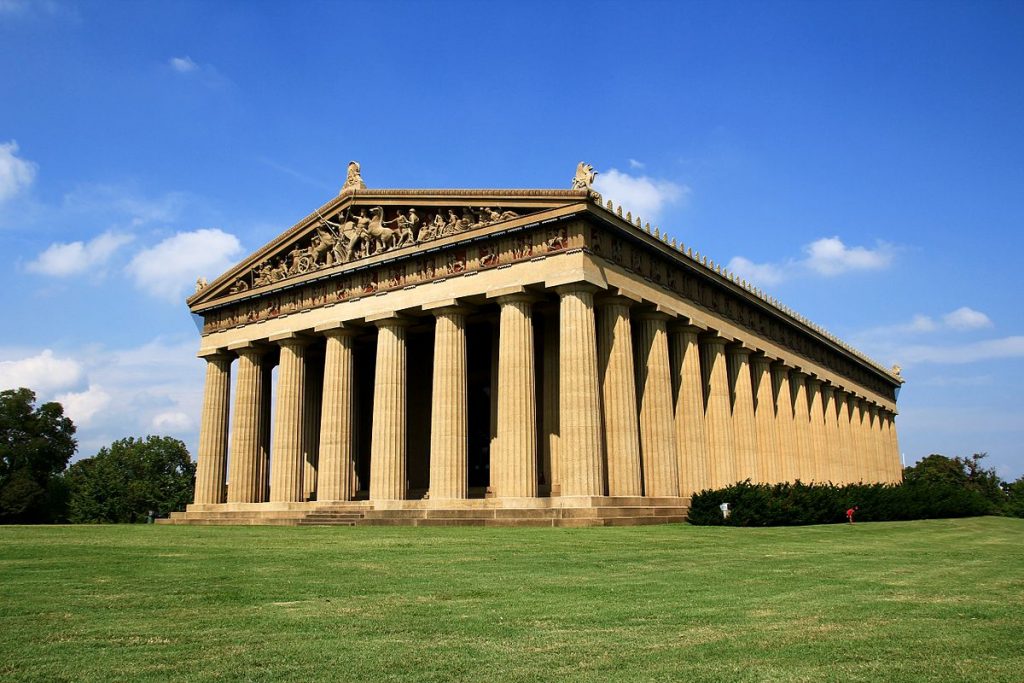 Local Eats & Drinks
Aside from its iconic country music scene, Nashville has some of the best BBQ spots this side of the Mississippi! Martin's BBQ Joint, located downtown, features some of the best finger lickin' BBQ, an expanded dining area, and a beer garden. You also can't mention BBQ in the city without the King of Blues, BB King. His trademark restaurant serves as a bar, restaurant, and a blues club with nightly live music … and is a great date night option.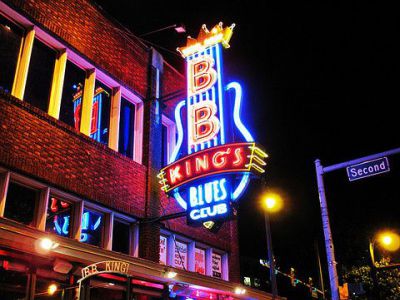 If you're looking for that authentic honky-tonk experience, Robert's Western World is the place. This bar & grill serves as an homage to the glory days of country music's heyday and roots, with live country music every night, drink specials, and its close proximity to the Ryman Auditorium. If you are a country music fan, this is a must visit!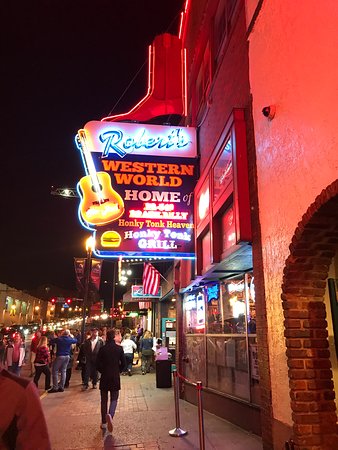 In search of a good place to grab a local brew?  New on the brewing scene, Jackalope Brewery was started in 2009 and opened up in 2011. It is the first brewery to can their beer in Nashville and just recently opened a second location dubbed "The Ranch" which features a taproom also.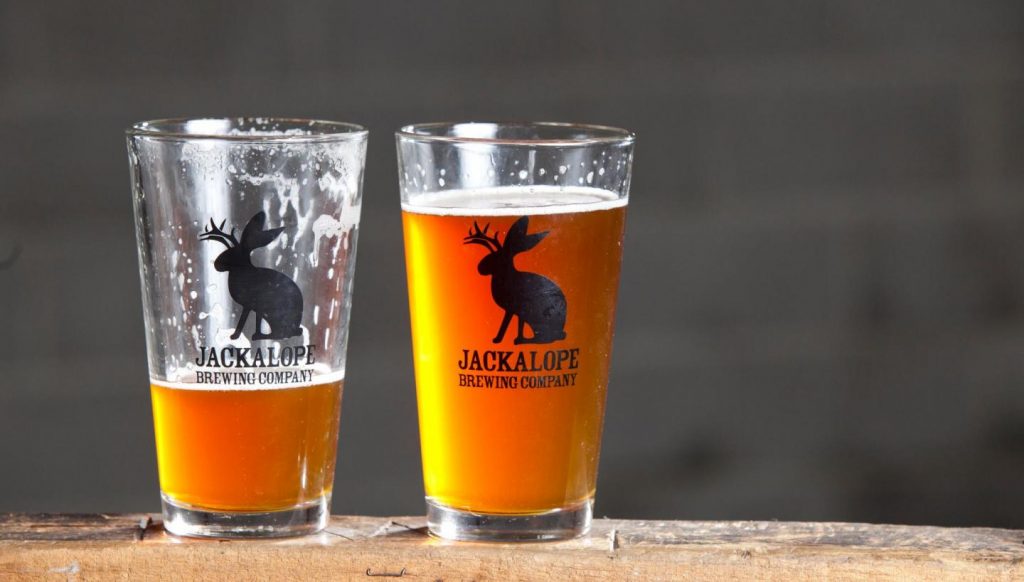 Another brewery that made our cut is the Tennessee Brew Works. This brewery boasts of a finely crafted artisanal menu, taproom samples of their unique wines, brews & ales, with liquors/cocktail specials also. It has a dog friendly and heated outside patio as well as live music. Our last featured hot spot is Rippy's Bar & Grill … this downtown locale has great live music, tons of flat screen TV's to watch the big game and a rooftop patio to enjoy a unique view of Broadway or some fresh air while enjoying their delicious food.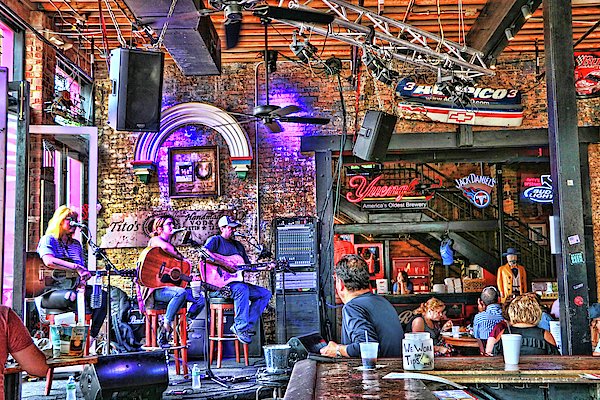 Nashville and Vandy baseball, with its tremendous tradition and recent run of championship baseball, is a definite must for any college baseball fan!
By John Covington, Clemson University, Class of 2021.