As Spring and baseball season nears, CollegeWeekends.com continues to profile a number of top college baseball towns … that are truly bucket list worthy!
Up next are the Virginia Cavaliers, established in 1889, the Wahoos (or "Hoos") participate in the Coastal Division of the Atlantic Coast Conference and plays its home games at newly rennovated Davenport Field. The team's 3x national coach of the year is Brian O'Connor, who led the Hoos to the postseason every year since 2004 culminating in a national championship in 2015.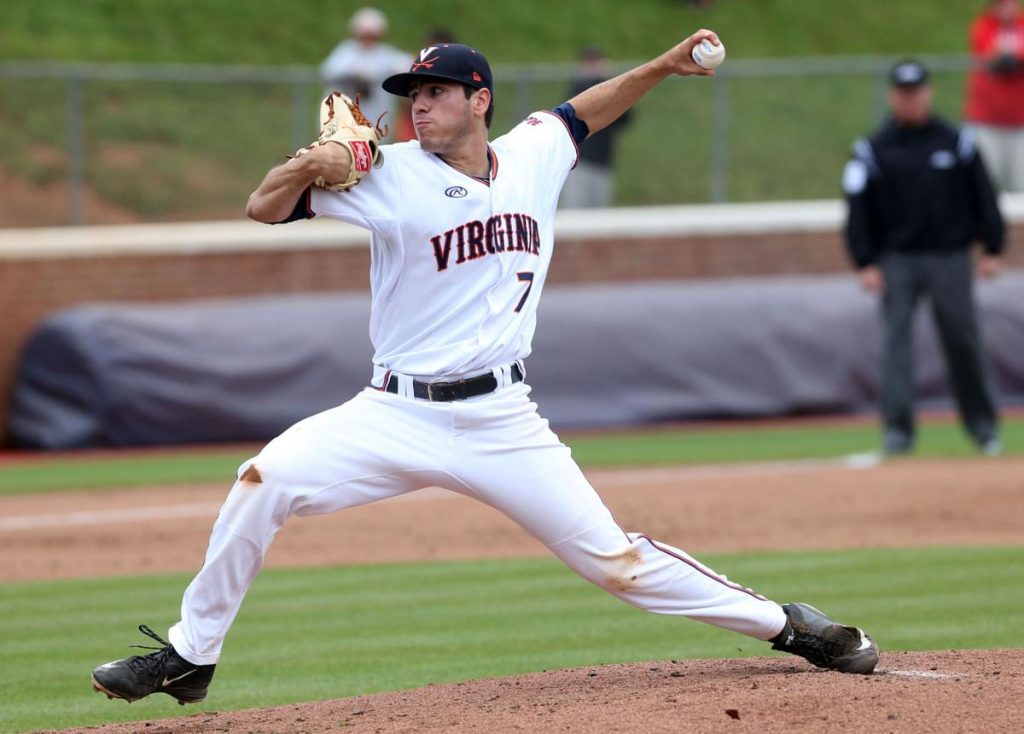 University of Virginia Cavaliers
Cavalier baseball is one of the oldest programs in the nation. Prior to the start of Coach O'Connor's tenure, however, the Hoos saw little to no postseason success in over a century.  And in fact, the program almost shut down in the 1990's.
Since 2004, however, Coach O'Connor has built a strong national contender and has led Cavaliers to the NCAA tournament 14 times, won the ACC conference tournament as well as the ACC twice. There have been 11 First Team All-Americans from the team since 1994, two ACC players of the year, and three ACC pitchers of the year.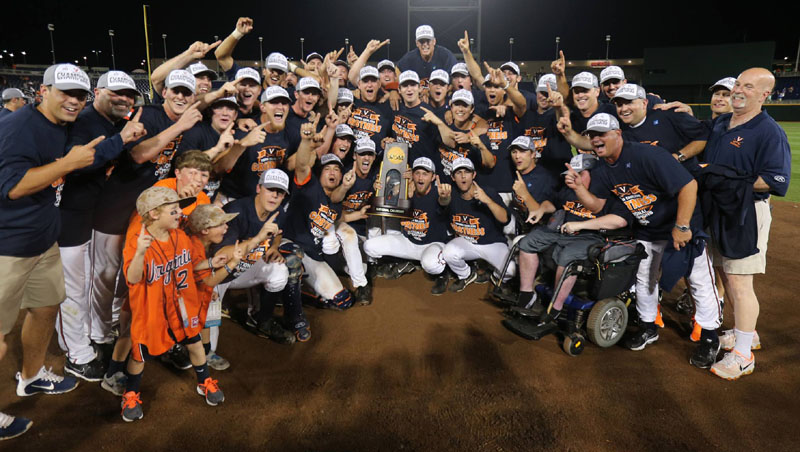 Wahoowa!
Davenport Field at Disharoon Park in Charlottesville, Virginia, which opened in 2002, is the home field of the University of Virginia Cavaliers college baseball team and has a capacity of 5,074.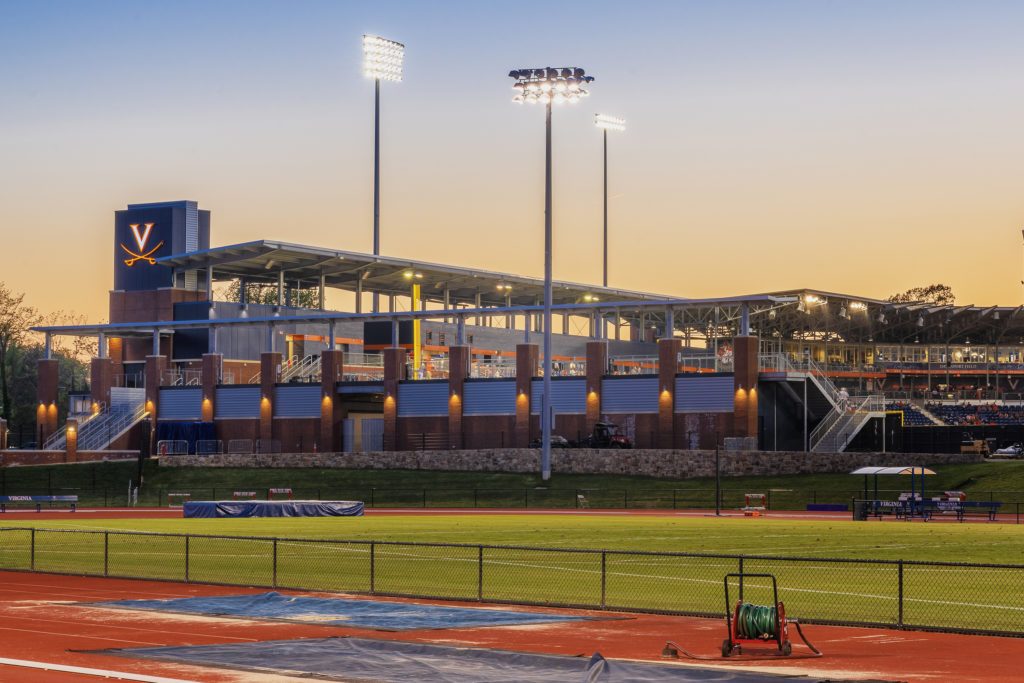 Led by a generous donation by UVA baseball alum, Ryan Zimmerman, the Hoos added seating capacity down the right field line and state-of-the-art training facilities in 2018.
Overall and in recent years, the stadium has undergone numerous renovations since its inception including: a canopied grandstand with 1,500 seats; an additional 500 seats and a grass hillside to provide more seating; six sky boxes for lease by fans and corporate sponsors; stadium lights; new dugouts for the home and visiting teams; an on-site locker room and club house; a new press box, and a new concession area. In 2018, the field's official name was changed to Davenport Field and Disharoon Park and currently has a capacity of 5,500.
Prominent Cavaliers Past & Present
There have been 13 former first round MLB picks from this storied program, along with 11 active MLB players. Some notable former Wahoos include Eppa Rixey, 1963 Hall of Fame Inductee, Javier Lopez, 4x World Series Champ, & Ricky Horton, 1988 World Series Champ.
More recently the Hoos have had a string of players drafted and ascend to the MLB, including  Ryan Zimmerman, the 2x All-Star, 2x Silver Slugger, Golden Glove winner ('09), and World Series Champion ('19) and two Top 10 first round draft picks in the same year (2017), Adam Haseley and Pavin Smith.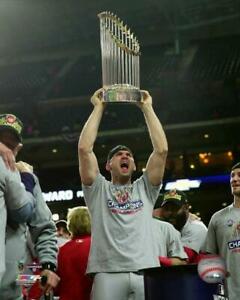 Welcome to Charlottesville
While in town for a baseball game, there is no shortage of great things to do while in Charlottesville.  Experience the historical significance of Charlottesville and the UVA campus (or "Grounds")!
The Rotunda was designed by one of America's Founding Fathers, Pres. Thomas Jefferson, a believer in higher education in his beloved state of Virginia, this building, coined apart of the Academical Village, was designed after the Pantheon, an ancient Roman temple. Construction began in 1822 and was completed in 1826, four years after Jefferson's 4th of July death. It was the last structure completed on the Lawn and together, with Monticello, the Academical Village was designated by UNESCO as a World Heritage Site.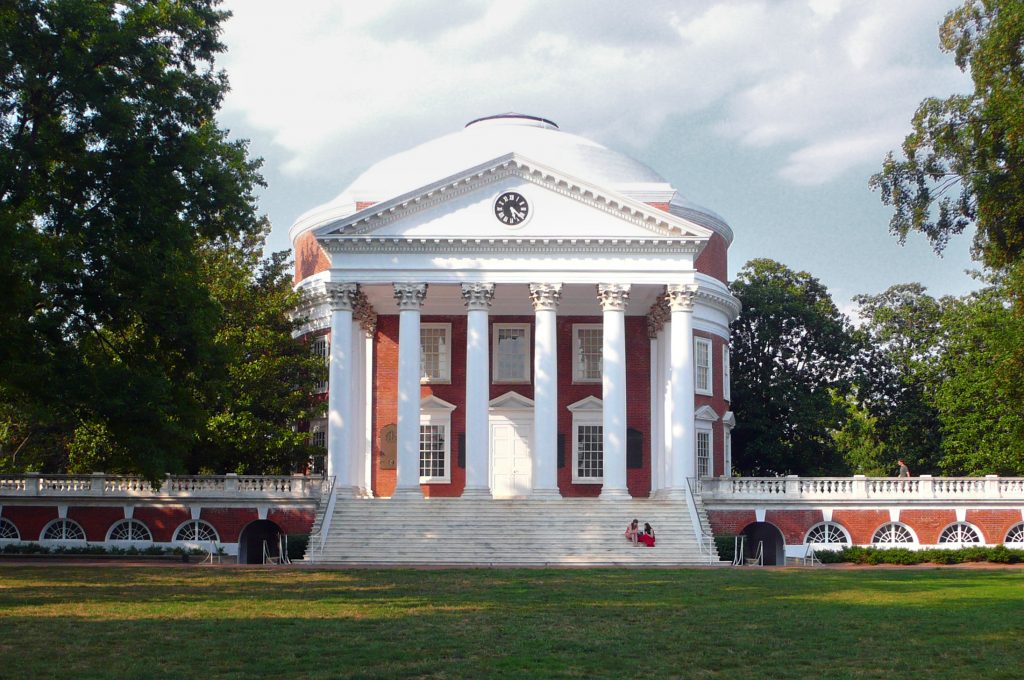 The Lawn sits at the center of the Academical Village, Jefferson's academic community, the Lawn and its surrounding buildings are a U.S. Historical Landmark District. Surrounded by the living quarters of students and faculty, these living quarters are reserved for the best and brightest that UVA has to offer, past residents include Edgar Allan Poe and President Woodrow Wilson. The Lawn has served as the University's center since 1819 and is the site of graduation ceremonies.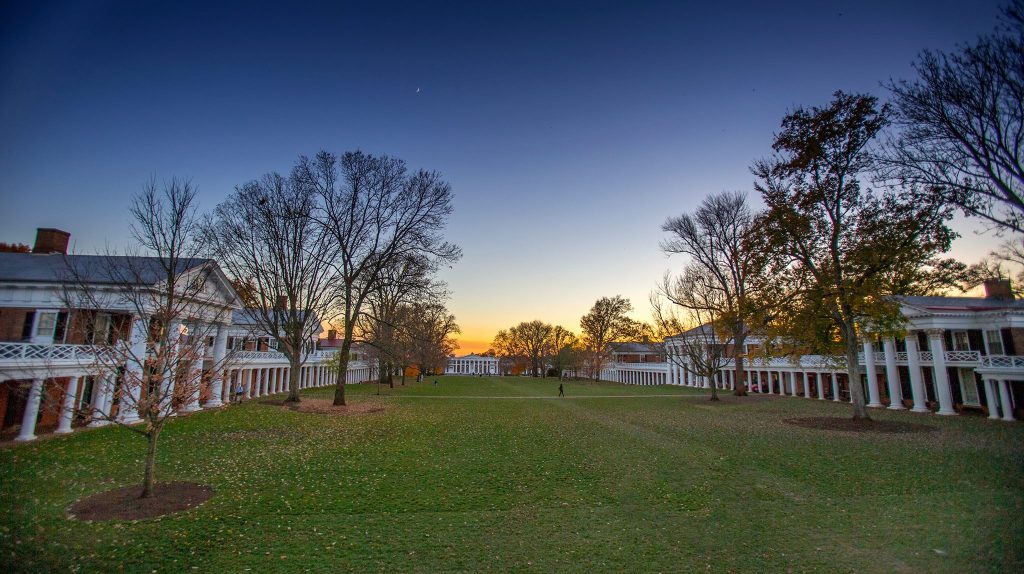 Monticello is the home of Thomas Jefferson, this plantation located outside of Charlottesville, was designed by Jefferson with the help of neoclassical Italian Renaissance architect Andrea Paladio. It was redesigned a few times before its ultimate completion in 1809. The name translates into "little mountain" in Italian, and still has all the original buildings intact on plantation grounds in part due to the Thomas Jefferson Foundation.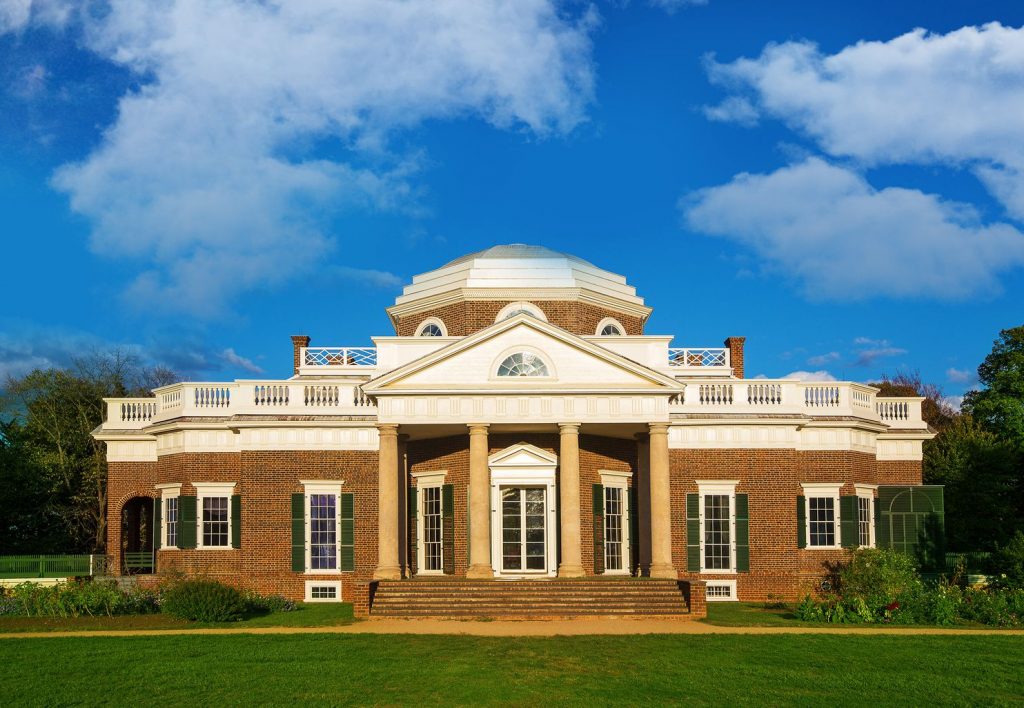 Local Eats & Drinks
Hungry?  While in Charlottesville, there are a variety of tastes that will please any palate. Start your day with a healthy breakfast at Bodo's Bagels. This restaurant serves authentic NY bagels that are baked fresh daily and made any way you like; the Egg Bagel is a sandwich sized omelet that pairs well with your favorite coffee. Voted best bagel and sandwich shop in the area multiple times, this is the best way to start an action filled day.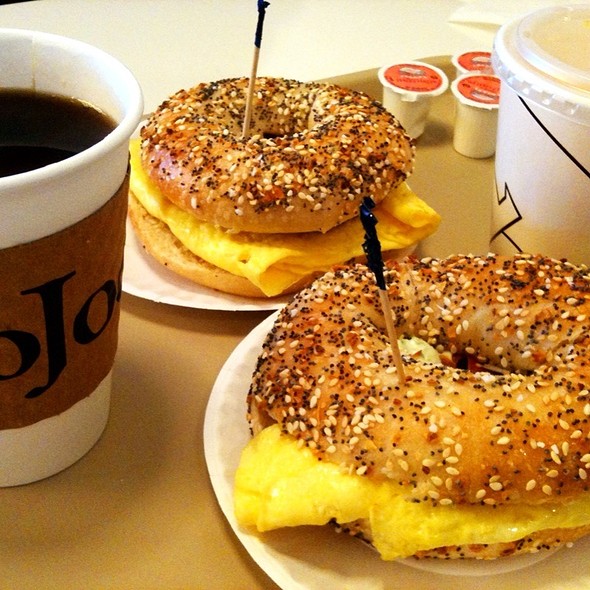 If staying for dinner, don't miss Michie Tavern … voted the best eatery in Virginia for 2020. This 18th century colonial themed establishment features a hearty lunch and dinner buffet. While there, be sure to check out the gift shop while sampling traditional ciders, ales, and lagers that are true to the era.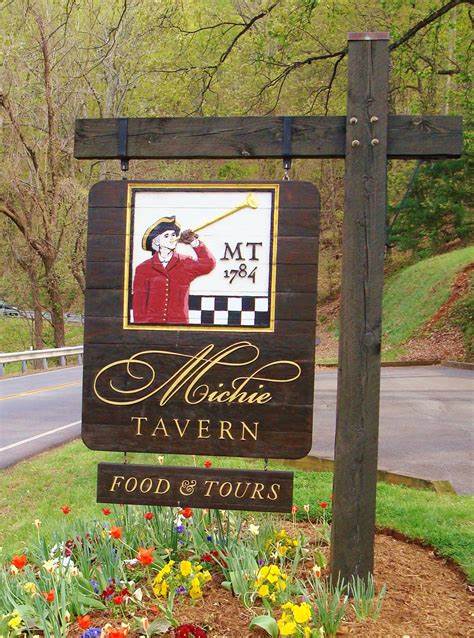 Nothing screams Americana more than burgers and brews. Citizen Burger Bar has 110+ varieties featuring VA local ales and lagers, all ingredients are locally farmed and 100% fresh, all while surrounded by an endless array of big screens for the avid sports fan. Enjoy customized burgers and camaraderie while sampling some of Virginia's finest homegrown burgers.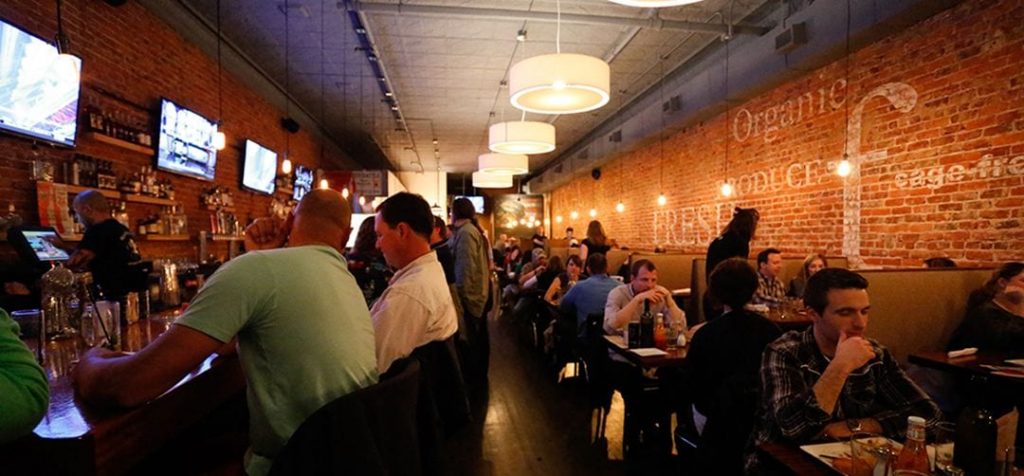 UVA's "Corner" district is another great place to have pre or post-game drinks or food – including Boylan Heights, which also has great burgers and large screen TV's to catch the game.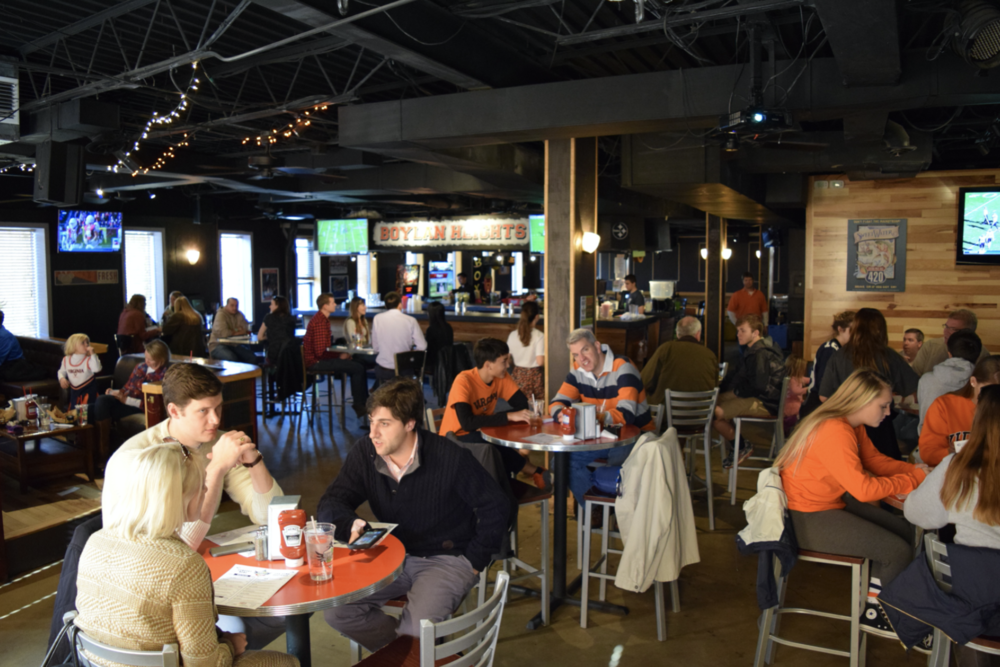 Finally, for you spirit connoisseurs we have a few breweries on tap. South Street Breweries is a brewpub that showcases a full menu with a vast selection of brews. From beer cheese to local ales, delicious appetizers and entrees, this pub has it all plus more! Our final cut is Three Notch'd Brewery, this brewery has locations across Virginia, but its main distillery is in Charlottesville. This brewery features nothing but Virginian IPAs, APAs, ales, & lagers, tours are available year-round along with seasonal brews.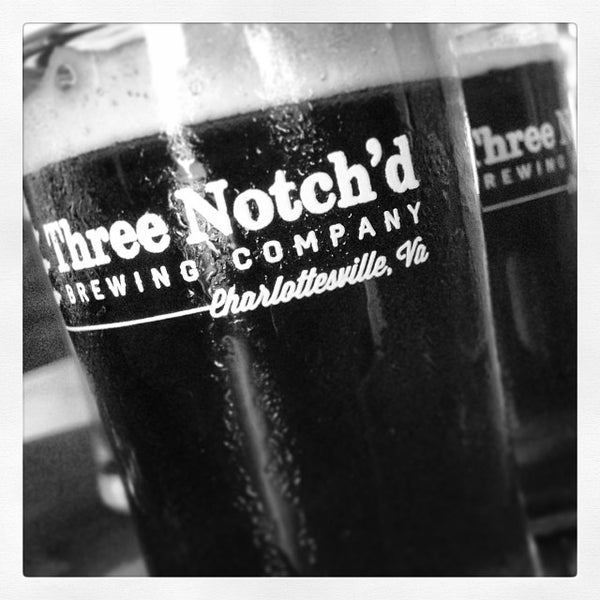 For other great eating and dining options while in Hooville, check out the following CW blog:
Watching ACC and championship caliber baseball paired with a historically rich college town, Charlottesville and Wahoo baseball is something you must experience!
By John Covington, Clemson University, Class of 2021.