Forget Thanksgiving, football fans; there is no better time to be hungrier than this fall! Why may you ask? Because you will once again be able to feast on Friday night football under the lights and college football fall Saturdays at the stadium.  Did we say "tailgate" too?
In March of 2020, the COVID-19 pandemic shocked the world, and the repercussions were huge for many areas of daily life. The health of the victims that came down with the virus became the number one concern, but that doesn't mean more weren't affected. We were stripped of nearly all in-person events, including work, entertainment, and sports, while our social stratospheres were cut down almost entirely for the first time in recent history. Many sports didn't even get the chance to play in the 2020 year, while those fortunate enough to take the field did so under an empty stadium, arena, or field. Times like these make us appreciate the times we watch our favorite teams and players, our heroes, take the stage. Suffice to say; we are eager to get back to normality and watch teams compete each weekend. We were hungry, but we no longer have to wait. It's only fitting that we take a look at the premier teams and their situations in light of the pandemic and the upcoming fall season. Let's kickoff, shall we?
Alabama Crimson Tide-Tuscaloosa
It just seems too right to start with 18-time national champions and the reigning undefeated number one team in the country, the Crimson Tide of Alabama. And oh yeah, 77 Alabama players are on NFL rosters following the 2021 draft. In addition, the team sent nine athletes to the next level this year, more than any other collegiate team.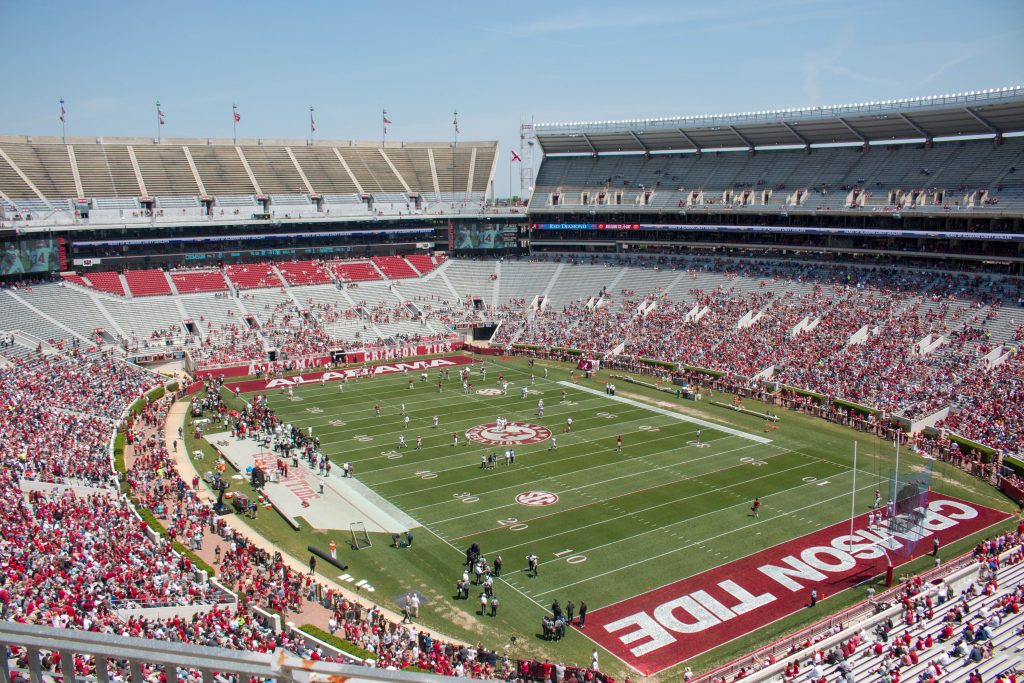 'Bama was one of the few college football programs that allowed fans to frequent its stands last season, with capacity at 20%. Alabama boasts one of the largest home crowds in all of College Football at 100,077, and yet the team still managed to win its five 2020 home games by a combined margin of 175 points. It was announced on March 1st that Denny Stadium will take on a full capacity for the upcoming fall season and will host Mercer at home on Sept.11th, setting the tone as one of the first schools to announce their plans to fill up their stadium to capacity. With a loaded offense led by sophomore star Bryce Young, the Crimson Tide should continue their winning ways.
Texas Longhorns-Austin
Ranked the top college towns in America, Austin will also be rocking this fall as home to some of the biggest sports fans in all of the nation. After all, everything is bigger in Texas, and it's only fitting that the Longhorns will fill up their brand new stadium, the Darrell K Royal-Texas Memorial Stadium. Texas is planning to allow 100% capacity, as the team announced on May 14th … a significant increase over the 25% of fans (18,202) who were allowed to attend home games a year ago.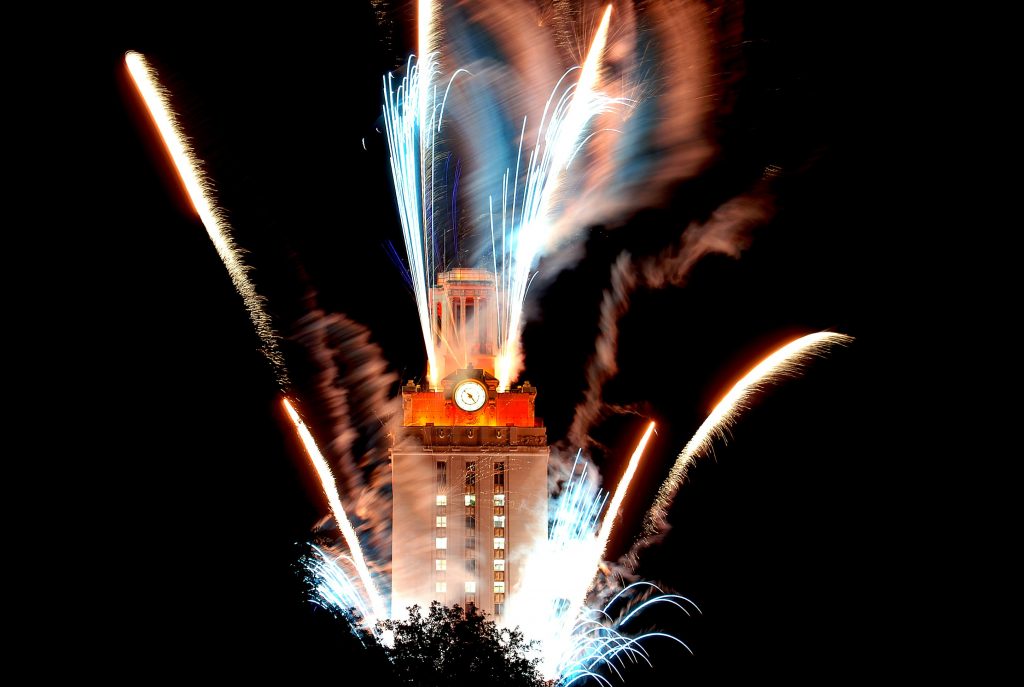 With one of most successful home records of all time and a total winning percentage of over 70% all time, this is an intimidating college football environment for visiting teams. As of now, masks are also optional for Longhorns games, perhaps a good call with the scorching Texas heat. With the likes of running back Bijan Robinson, linebacker DeMarvion Overshown, wide receiver Joshua Moore, and quarterback Casey Thompson returning for the upcoming season, this is a team with the potential to make a ton of noise.
Clemson Tigers- Death Valley
We transition to the ACC, home of the Clemson Tigers, who have taken control of the conference and won the title the last six seasons, including in 2020 against Notre Dame in a 24 point blowout. After allowing 18,000 fans to watch their beloved Tigers last season, Clemson plans to host a packed stadium of 81,500 fans in the fall, as announced on March 5th. This capacity ranks alongside Florida State as highest in the ACC.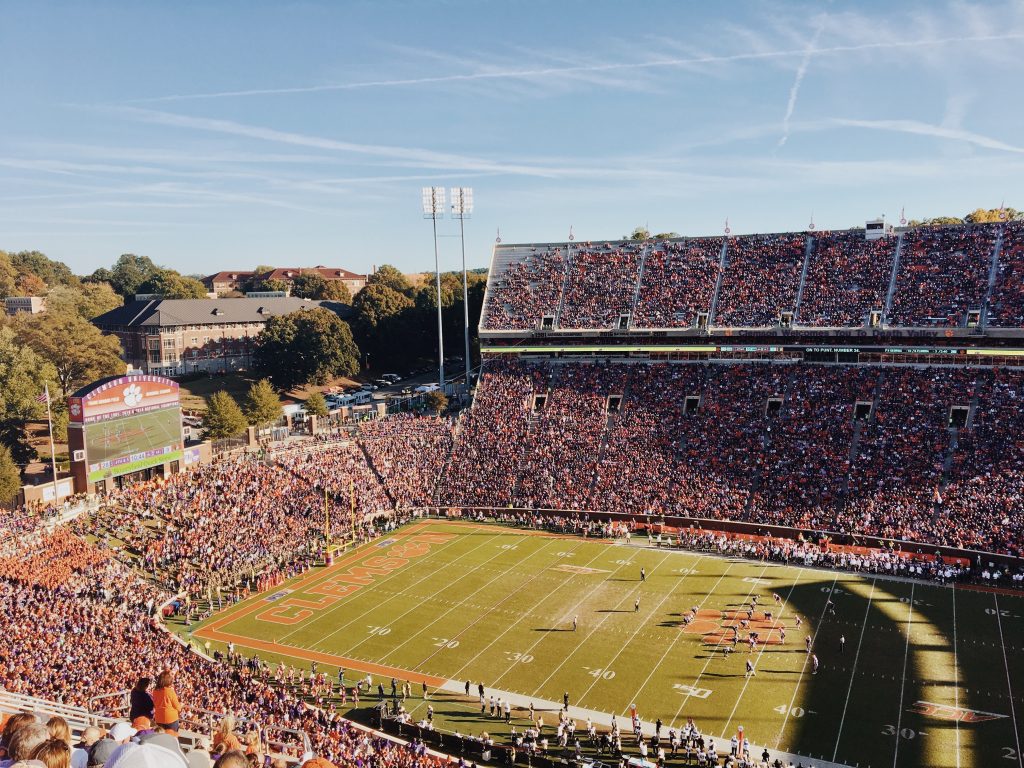 All eyes will be on whether the Tigers can perform at a high level without star quarterback Trevor Lawrence and running back Travis Etienne. However, the stacked defense led by coach Brent Venables and linebacker James Skalski remains almost entirely intact. Offensive weapons Justyn Ross and D.J. Uiagalelei look to continue the trend for a team that has won 20 ACC championships, more than any other team in the stacked conference. Sophomore quarterback Uiagalelei gets the call under center following in the footsteps of strong Tiger QB's, including Deshaun Watson and Lawrence.
Michigan Wolverines- Ann Arbor
Big Ten powerhouse, Michigan, is fully prepared to pack the "Big House" barring any setbacks announced on May 20th. The Wolverines stadium hosts an incredible 107,601 fans at capacity, more than any other college team in the nation. This is not an opponent to face on the road; the last time the Wolverines had a losing record at home with fans at capacity was 2008; yikes! In a peculiar 2020 year, the squad had a winless record at home for the first time in history (2-4 total), showing the impact of not having fans in attendance. This is a team that has only had eight losing seasons, ever!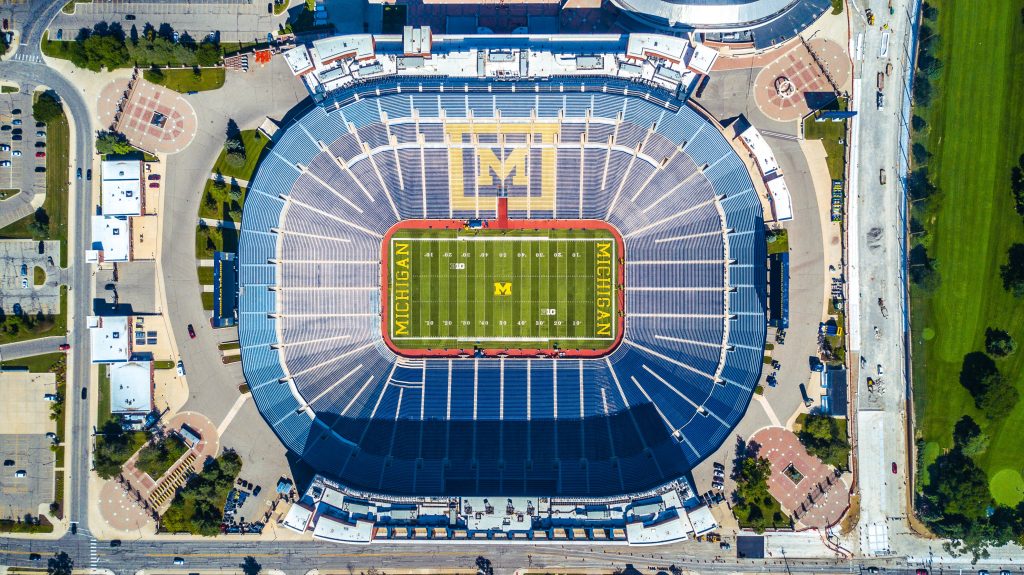 Michigan lost a few key players in the 2020 draft, including defensive stars Chris Evans and Kwity Paye. The critical question determining whether the yellow and blue can come out with a successful season is who the quarterback will be. Since Chad Henne in 2007, the team hasn't had much consistency or presence at the position. Redshirt junior Cade McNamara and true freshman JJ McCarthy look to change the trend. 2020 starter Joe Milton struggled in his starts and will need to reinvent his game, should he start day one for the Wolverines. According to the new COVID-19 rules, certain players are eligible to return for a sixth year, including smash-mouth defensive threat Josh Ross. Only time will tell if Michigan can take a step up in the 2021 year with a packed Big House.
Ohio State Buckeyes- Columbus
104,944 Buckeye fans await the opportunity to pack the Horseshoe on Saturday, September 11th, against the Oregon Ducks. The state gave the all-clear on June 1st and announced that the stadium would reach its total capacity again. Only players and coaches' families watched the team compete last season, and fans are eager to step back into the stadium for a regular-season game following the spring game on April 17th that held 19,180 fans.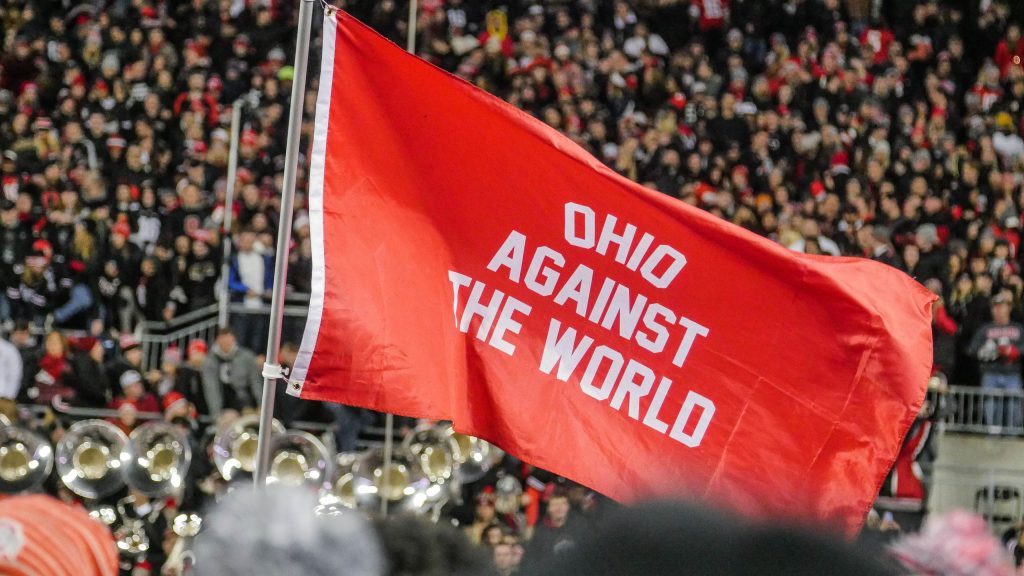 For certain, the Buckeyes do not mess around when it comes to playing at home or on the road. Ohio State is the only program across college football that has never lost more than seven games in a single season. Factor in that they will retain star players in wide receivers Chris Olave, Garrett Wilson, running back Master Teague, and tight end Jeremy Ruckert. As a result, they will once again be a top contender. Sure, the loss of star quarterback Justin Fields, offensive threats in feature running back Trey Sermon, and guard Wyatt Davis, coupled with linebackers Pete Werner and Barron Browning, is a tough pill to swallow but the team continues to reload and has one of the top recruiting classes coming in this Fall.
An Exciting Season Ahead
No matter what colors you dawn on a Saturday night, college football fans across the country can rejoice in not only the opportunity to watch their teams take the field in the Fall but watch them once again from the stands. Nearly every power conference team has announced a return to full capacity football for the upcoming season, and the idea of "home-field advantage" can once again factor into play.
It is not all sunshine and roses for 2021 collegiate football programs, as a few have yet to make it clear that they will allow total capacity at sporting events in the fall. For Example, the Ivy League, which canceled all sports entirely in the 2020 season, announced that it plans to resume normal athletic competition in the fall but has not made it clear whether full stadiums will also come back to fruition. So stay on the lookout for more information regarding stadiums attendance rules as we get closer to the fall.
To stay up to date on all things college football, as well as for updates on college towns and finding the best place to stay this fall on game day, visit College Weekends. The site connects alumni, fans, parents of students, and other travelers with short-term lodging and vacation rentals in college towns across the nation. Fans have never been more excited to go to a college football game, don't miss out on your chance to visit the most popular destinations in the country, and make sure to book your college trip before it's too late!