COVID-19 has had a significant impact on people across the globe, and especially within the college student-athlete community. Not only have seasons been lost, but also promising tournament and championship opportunities have evaporated.
Therefore, CollegeWeekends is excited to shine the spotlight on several student-athletes, who have been impacted by the pandemic, in a Featured Athlete series and to hear directly from these athletes about their campus/college town favorites – including restaurants, go-to hangout, getaway spot, school tradition and favorite sport's moment!
Featured Athlete - Dallas Jackson, James Madison University, Baseball
Dallas Jackson is a fifth year at James Madison University on the varsity baseball team. He grew up in Richmond, Virginia and attended Lee-Davis High School. Due to COVID, this past year looked atypical for JMU baseball. As a spring sport in the CAA conference, JMU baseball barely started their season in 2020, but were thankfully able to compete in the spring of 2021. Learn a little more about Dallas, his experience as a student athlete at JMU during the pandemic, and his favorite things about Harrisonburg, Virginia.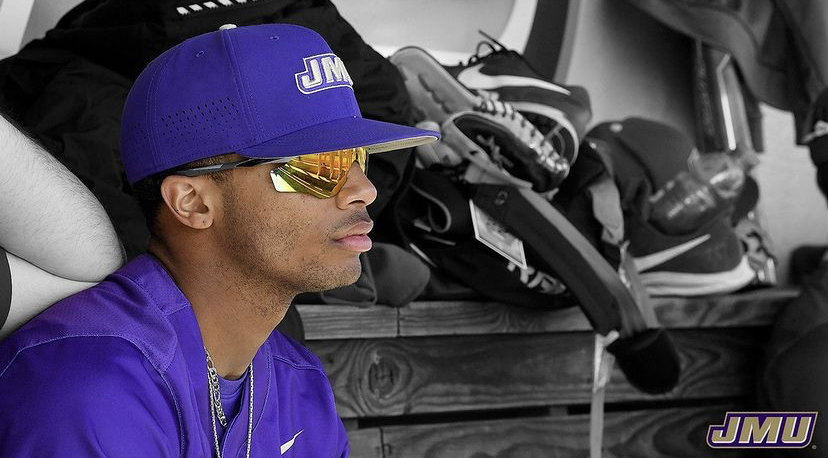 What attracted you to JMU?
JMU had everything I could have ever wished for from both an academic and athletic perspective. I fell in love with the campus and sports facilities and also recognized the abundance of resources provided to amplify the success of student athletes. It was also important to me to be a short drive from home because I am very close with my family.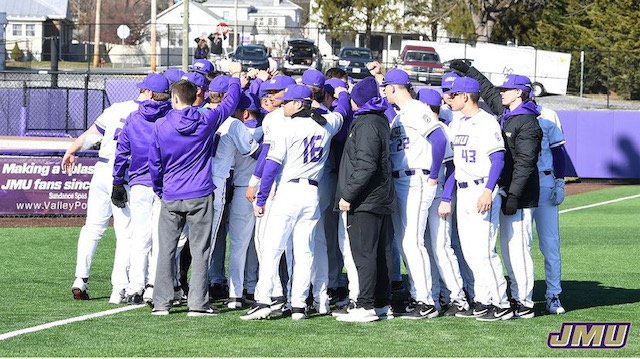 What have been some of the challenges you have faced due to COVID and how did the pandemic affect your season?
One of the biggest challenges the pandemic created for our season was the constant feeling of the unknown. JMU was a university that was impacted a lot by the pandemic. There were multiple instances where my teammates or other JMU athletes tested positive for COVID or were contact-traced, which led to player shortages and even week-long pauses in our season. Not knowing what the next day would entail was quite frustrating, but our medical staff and trainers established protocols that made it possible for us to stay safe and play our sport.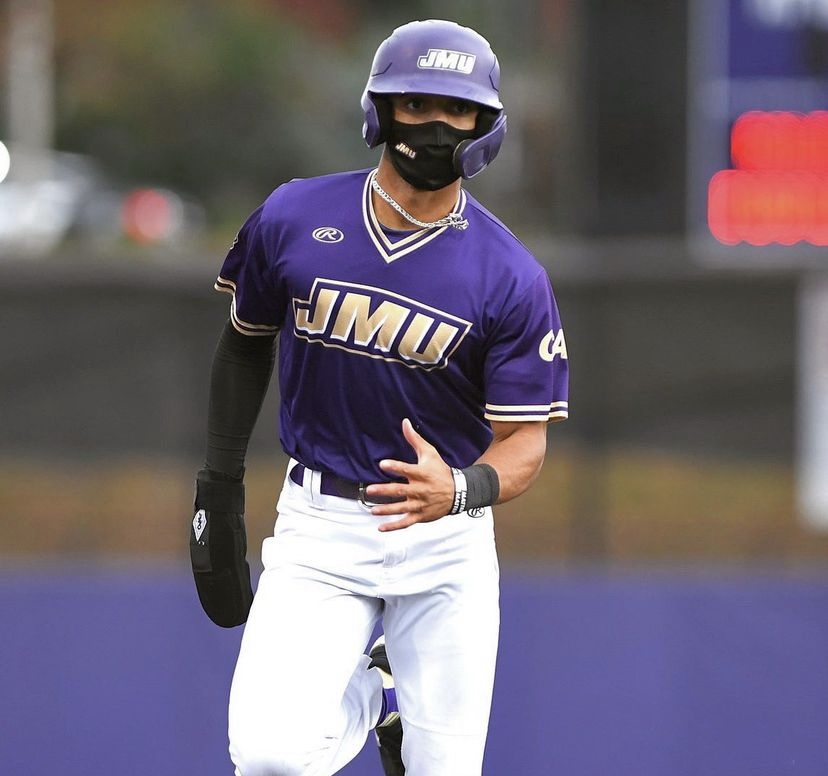 Favorite spot on campus and why?
My favorite place on campus would have to be between Chick-Fil-A and Qdoba. I go to these restaurants multiple times a week to the point that I have gotten close with the staff members who work there. JMU has the best campus food in Virginia!
Favorite Dinner Spot near JMU
My favorite dinner restaurant would have to be Billy Jack's Shack or Jack Brown's. I love going to these restaurants with my teammates and friends on the weekends! My favorite meal at Billy Jack's is the Sticky Nugget and my favorite meal at Jack Brown's is Cowboy Burger. Both of these places are popular burger and beer restaurants in downtown Harrisonburg, and they never disappoint.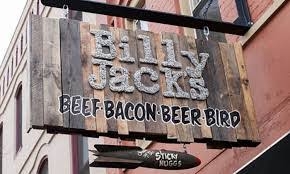 Favorite Breakfast Place near JMU
Mr. J's Bagels is definitely the best breakfast spot near JMU. They have the best breakfast food EVER! You can get whatever you want for breakfast at this spot from breakfast sandwiches and breakfast platters, to sweet pastries and desserts.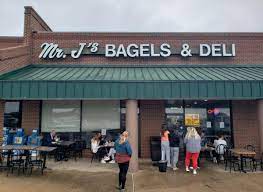 Favorite Coffee Shop near JMU
I know this is very basic, but you can never go wrong with Starbucks and Dunkin. Both of these coffee spots are quick and easy, making it the perfect place for an athlete who's always on the go and in need of a caffeine boost.
Favorite school tradition
Though it's quite simple, my favorite school tradition is the school spirit that JMU has on campus. If you ever hear someone chant "JMU" on campus, other people chant "DUKESSSSSSSSS". Everytime I hear this, I am proud to be a varsity baseball player representing JMU.
Favorite baseball memory at JMU?
Looking back at my four undergrad years on JMU baseball, I can't really pick out one specific best memory. I just reminisce about all the funny moments in the locker room and on the field with my teammates who helped me grow into who I am today.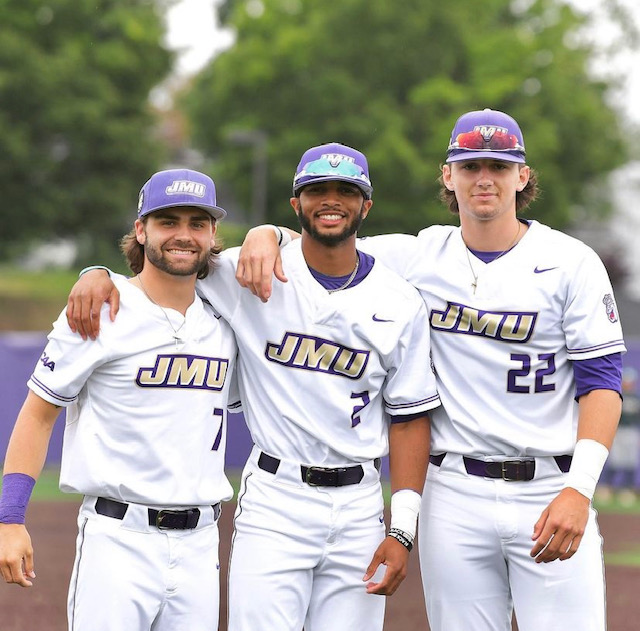 What are fun things you get to do in your free time/places you go at JMU?
Harrisonburg is in the Shenandoah Valley of Virginia, so there are a lot of fun outdoor activities nearby. In particular, Massanutten Resort offers tons of fun activities for people of all ages whether it's participating in the family adventure park, golfing, or enjoying the waterpark, they have it all! I love coming here with friends or family for a day of fun!
Greatest lesson you have learned from being a student athlete?
The greatest lesson I have learned from being at JMU is to not be afraid to be yourself. JMU is such a family where everyone loves everyone! #DukesSupportDukes! Athletically, embrace the grind and everything will work itself out. Keep Believing! College sports at any level is NOT easy. If it was, everyone would do it.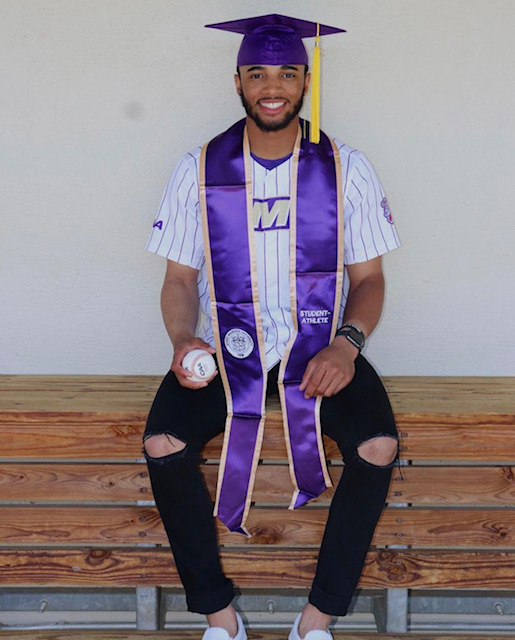 Produced By Lacey McCormack
Lacey is a student-athlete on the Women's Soccer team at the University of Virginia.