COVID-19 has had a significant impact on people across the globe, and especially within the college student-athlete community. Not only have seasons been lost, but also promising tournament and championship opportunities have evaporated.
Therefore, CollegeWeekends is excited to shine the spotlight on several student-athletes, who have been impacted by the pandemic, in a Featured Athlete series and to hear directly from these athletes about their campus/college town favorites – including restaurants, go-to hangout, getaway spot, school tradition and favorite sport's moment!
Featured Athlete - Grant House, Arizona State, Swimmer
Arizona State has been an amazing college experience.  The campus is located in Tempe (close to Phoenix) and has everything you could want in a school, and is also close to a number of great and scenic desert getaway spots.  I hope you enjoy some of my Sun Devil and Tempe favorites!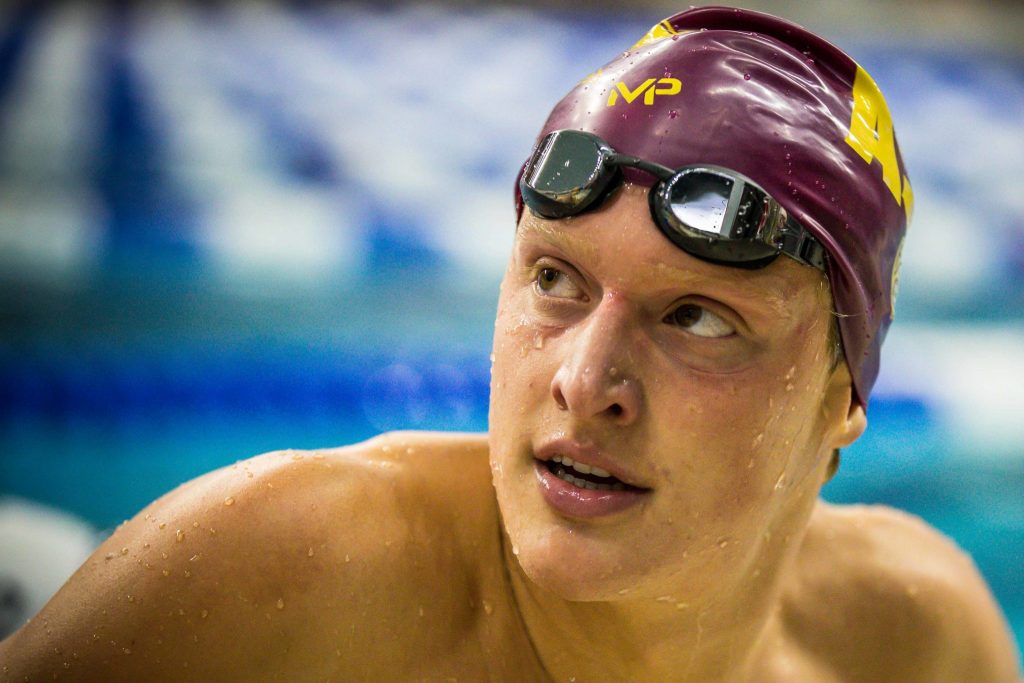 Favorite Restaurant: Haji-baba
Haji-baba was shown to me by one of the senior captains (Christian Lorenz) my freshman year and it was always a spot we went to to have more intense conversations, deeper discussions while having stellar and different food to eat, including awesome Mediterranean kababs and gyros.
Favorite Breakfast Spot: Harlow's Cafe
Harlow's is the most satiating, fairly priced, and adequate portion sizes for a swimmer you'll find. It also has a real "home-like" culture and environment that makes you feel welcome and that makes you think your mother is back home cooking you a fresh meal. Not many things beat leaving Harlow's with a full stomach, big smile, and your friends or family on a Saturday morning after a gnarly week of training.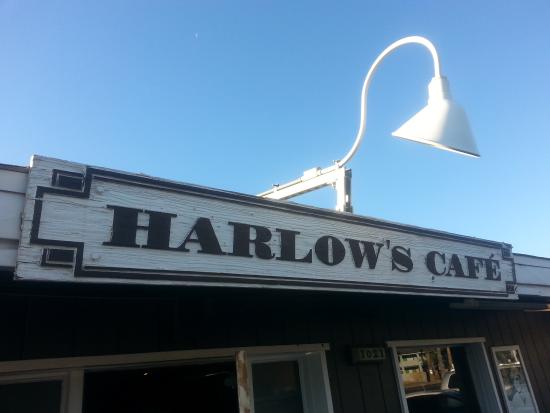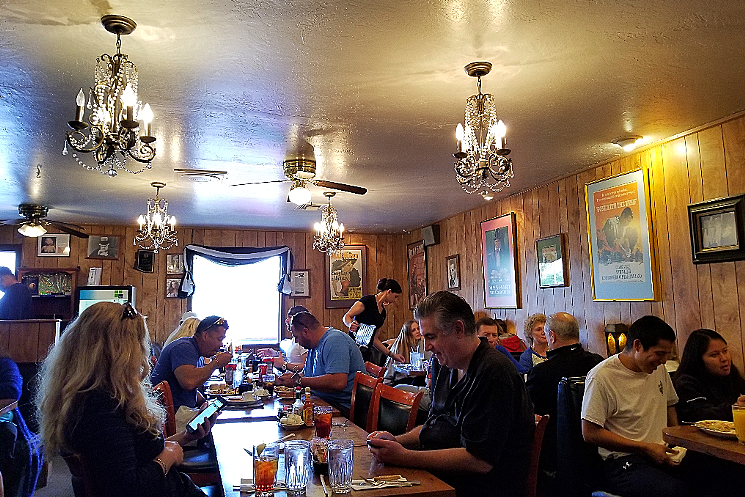 Favorite "Go To" Hangout Spot: Tempe Town Lake
Tempe Town Lake is a relaxing open space with peaceful scenery that is a great place just to hang out or be accepted wherever you go. There's a lot to do at Tempe Town Lake too including walking trails, bicycling, kayaking, and paddleboarding. You can also stop by the Town Lake Pedestrian Bridge, Tempe Center for the Arts or just look at the artistic lights on the light rail bridge.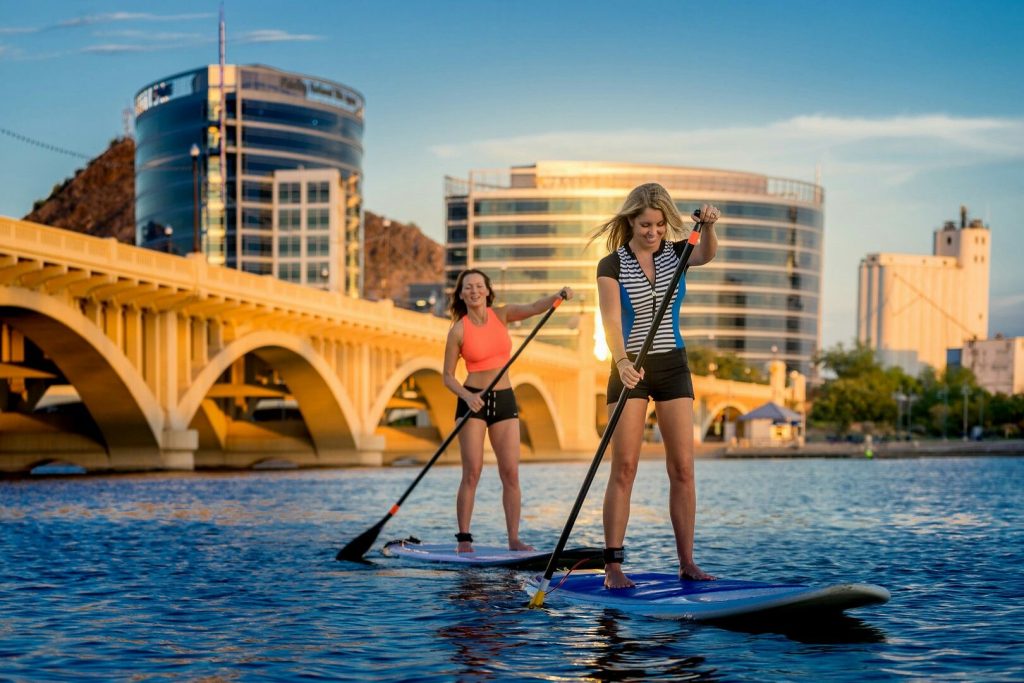 Favorite Getaway Spot: "Hole in the rock" at sunset
The Hole in the Rock at Papago Park is a spot just off campus near the Phoenix Zoo and the Desert Botanical Garden. At sunset, you can see a 360 landscape of the valley in Arizona and the sunset crest behind the mountains is absolutely beautiful and has amazing views.
Favorite School Tradition: GOLD FRIDAYS!!
Every Friday of the year, our campus promotes "Gold Fridays" for all members of the community and encourages both students and locals to wear the color gold in some way shape or form. I think it's something fun to tie the community together and personally keeps me focused on aligning my goals with excellence and doing my best to win.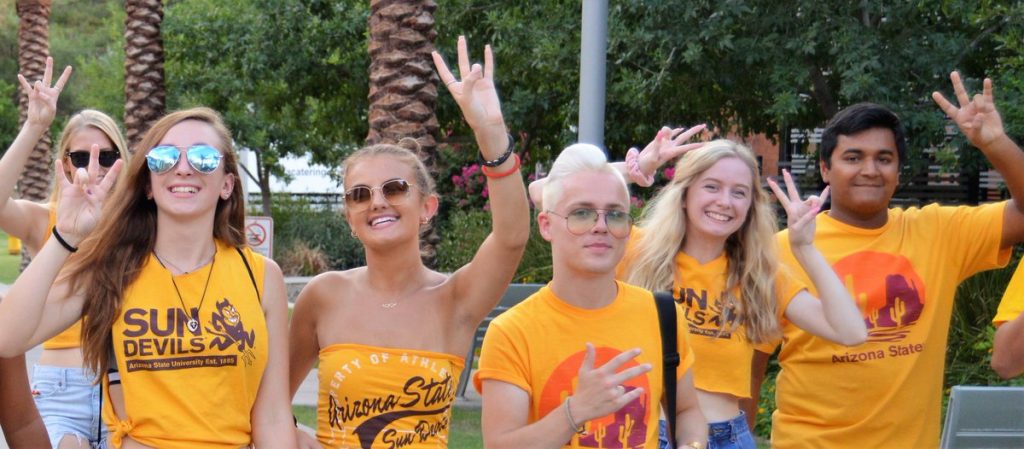 Favorite Sports Moment: Qualifying for the Pan American team
Qualifying for the Pan American and World University Team in the Summer of 2018 while representing ASU … and of course, any time I can compete for the Sun Devil swim team.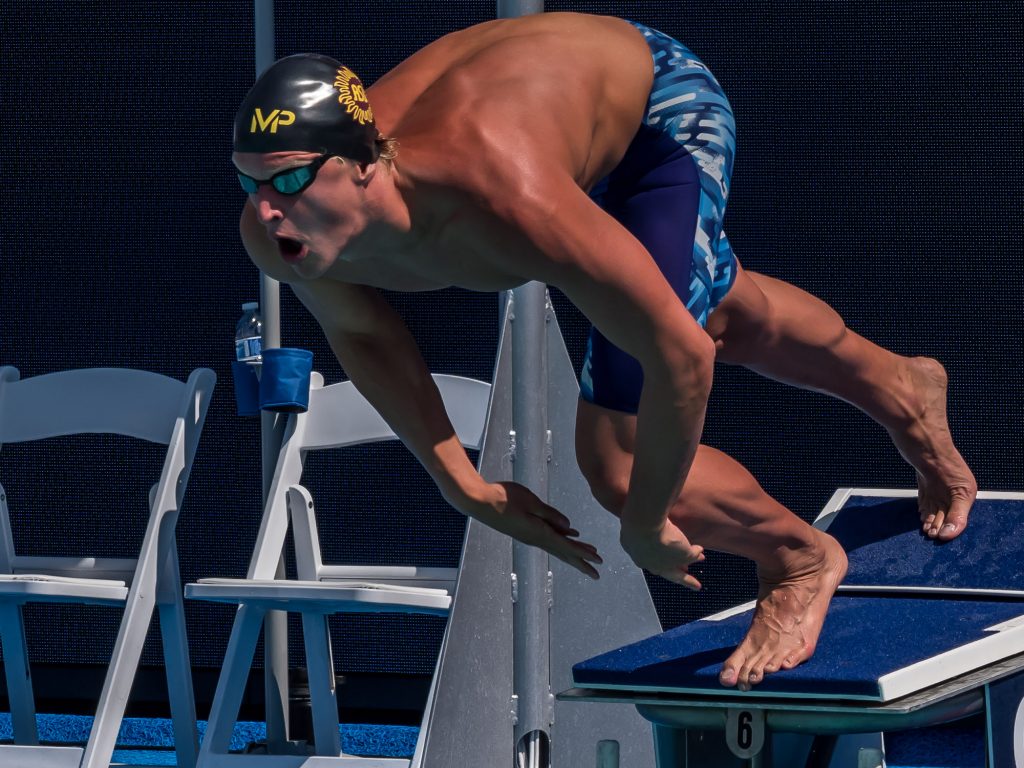 Produced By Abby Richter
Abby will be a 2021 graduate of the University of Virginia.