COVID-19 has had a significant impact on people across the globe, and especially within the college student-athlete community. Not only have seasons been lost, but also promising tournament and championship opportunities have evaporated.
Therefore, CollegeWeekends is excited to shine the spotlight on several student-athletes, who have been impacted by the pandemic, in a Featured Athlete series and to hear directly from these athletes about their campus/college town favorites – including restaurants, go-to hangout, getaway spot, school tradition and favorite sport's moment!
Featured Athlete - Peyton Goldthwaite, UVA, Women's Soccer
Peyton Goldthwaite is a freshman (or "First Year") at the University of Virginia and is a member of the Women's Soccer team. She is from Durham, NC and moved into her college dorm in July 2020 for pre-season. Due to COVID-19, her first season looked a little different, but she was lucky enough to still have 12 games scheduled for her freshman season! Learn more about Peyton, her soccer experience, and college experience as a freshman in the middle of the pandemic.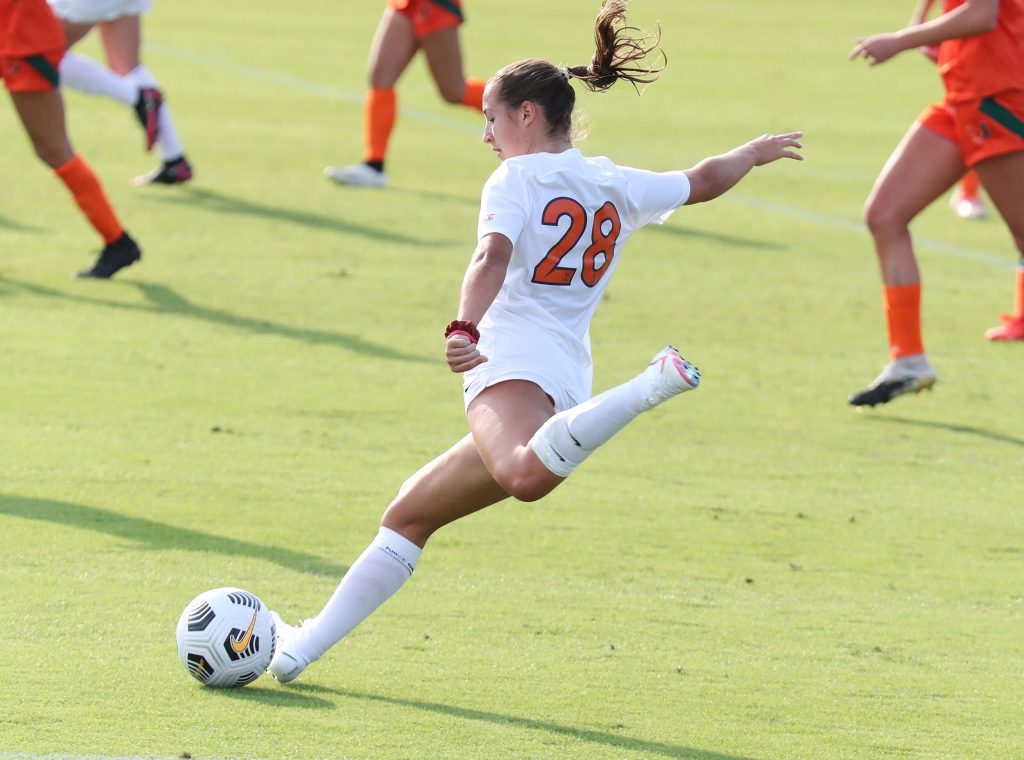 What attracted you to UVA?
Right away I was attracted to UVA because they have a really good soccer team and I really liked the coaches. It is also a good school academically so I saw it as having the best of everything. It is one of the best public colleges in the country. They have two undergrad business schools which I knew I was interested in. On top of this, it is also an easy distance from home (Durham, NC) and isn't too far.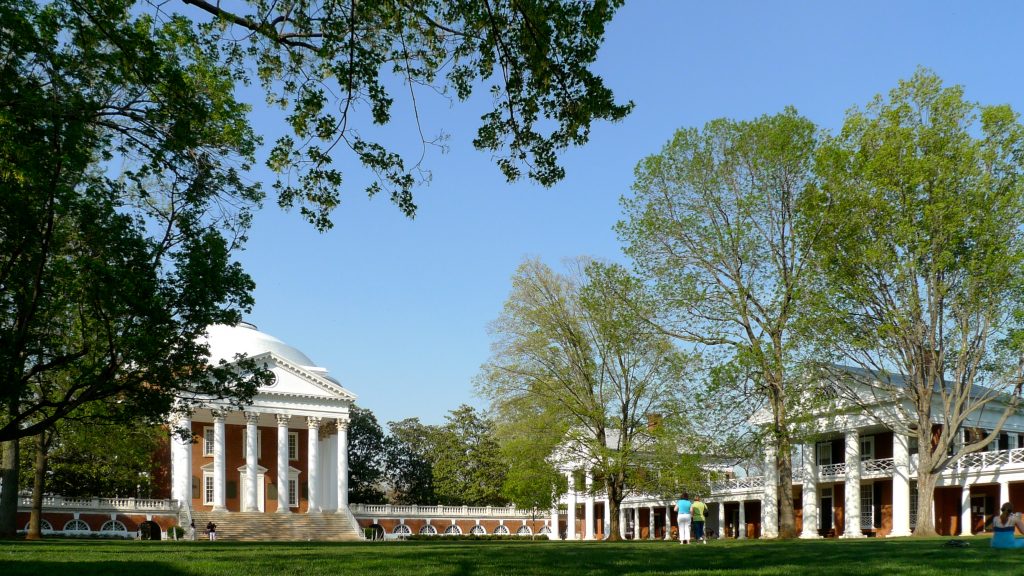 Did COVID-19 make the transition to college harder?
Socially, yes. I only got to meet athletes due to COVID-19 restrictions, so I did not really know anyone in classes. It was harder not being able to meet anyone outside of athletics. However, the team made the transition a bit easier. All of the freshman athletes were placed in the same dorm, so since we all lived in the same place we were able to meet one another. There was also a longer pre-season which helped with the soccer transition.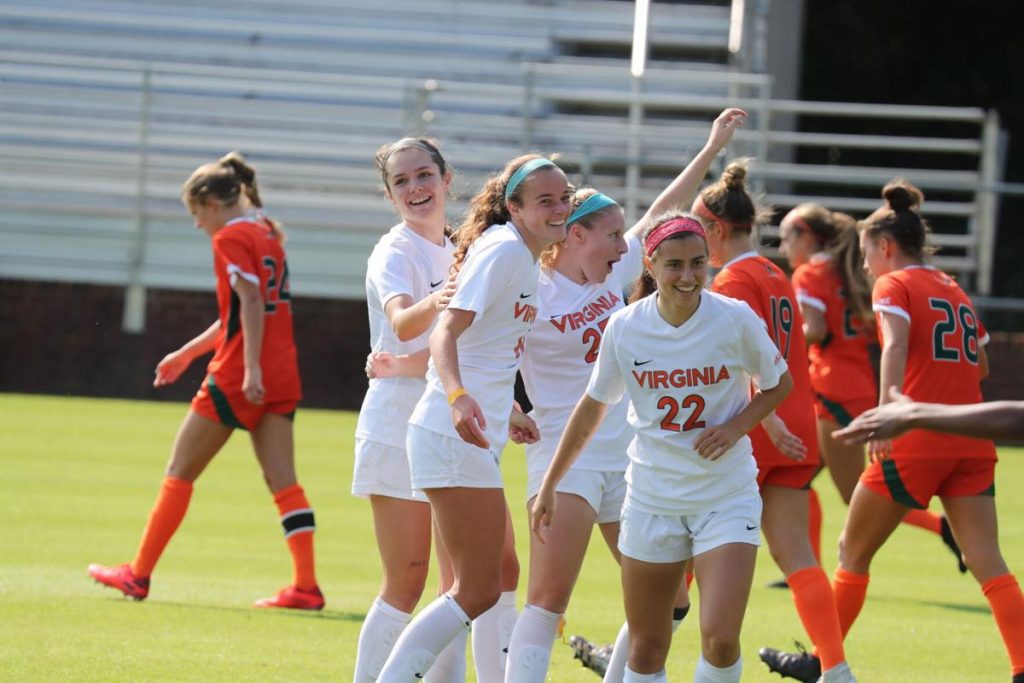 Favorite spot on Grounds and why?
My favorite spot on Grounds is a study building on Main Street called Fifteen Fifteen. There are a bunch of different study rooms. It is a good place to get away from my room which is where I do classes all day. It is also a plus that Starbucks is right next to it!
Favorite Dinner Restaurant in Charlottesville
We didn't really get to go out a ton the first semester because of restrictions. But, I would have to say Asados. It is a taco and wing place that is really good! A lot of students go on the weekends.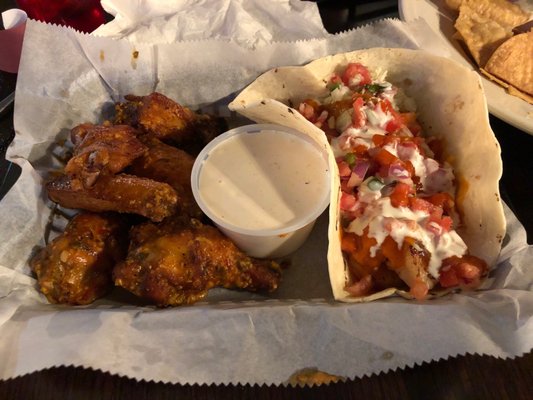 Favorite Breakfast Spot in Charlottesville
Bodo's Bagels! It is a bagel shop just specific to UVA. They have the best bagels I have ever had and really good breakfast sandwiches. My go to order is a bacon, egg, and cheese on a plain bagel.
Favorite Coffee Shop in Charlottesville
Starbucks! I go almost every day, it is a necessity.
Fun Activities in Cville and in the Area
There are a lot of vineyards and wineries within 20 minutes of campus. The most popular is Jefferson Vineyards. A lot of people go, especially with warmer weather, it is nice to get outside. There are also a lot of good hiking and workout spots that are not too far away. Humpback Rock is one of the really popular hiking spots.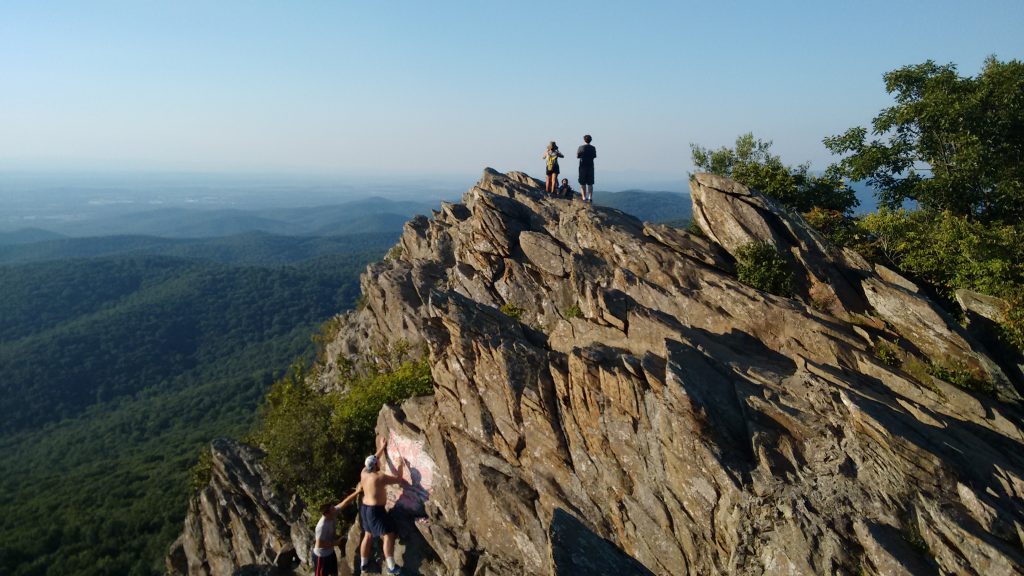 What is your favorite memory from your first semester in college?
Finding friend groups in other sports was fun! Since we all live in the same dorm it was easy to meet other teams. Go Hoos!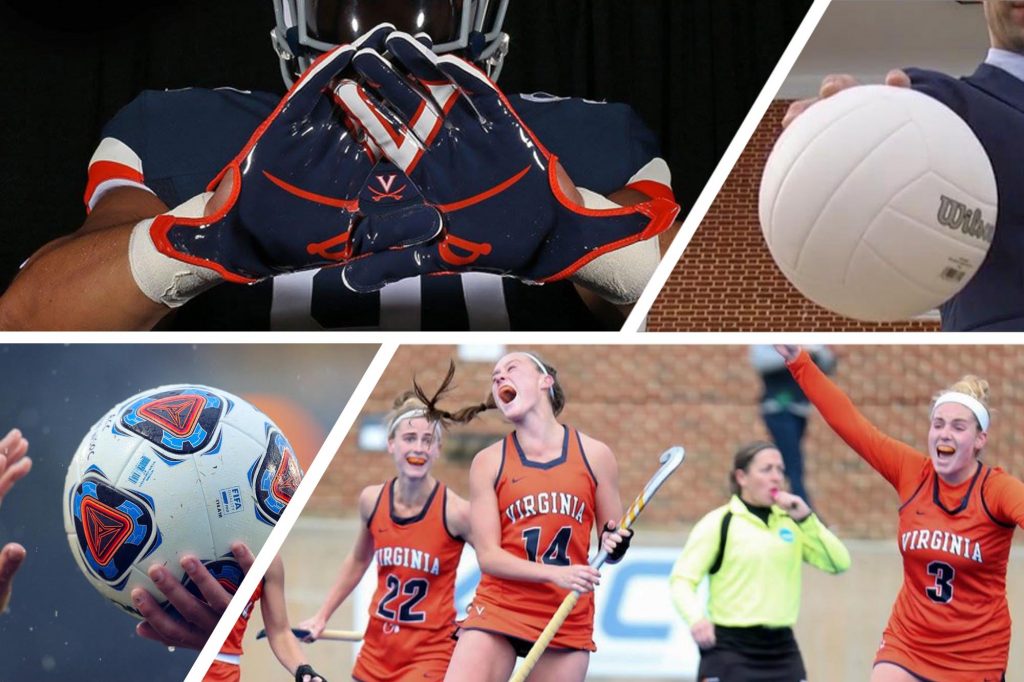 What is your favorite memory from your first season as a D1 athlete?
The locker room right before games! We always had music playing and we have a team dance that we do before each game. This is a fun tradition and it definitely helped bond everyone closer, especially all of the freshman.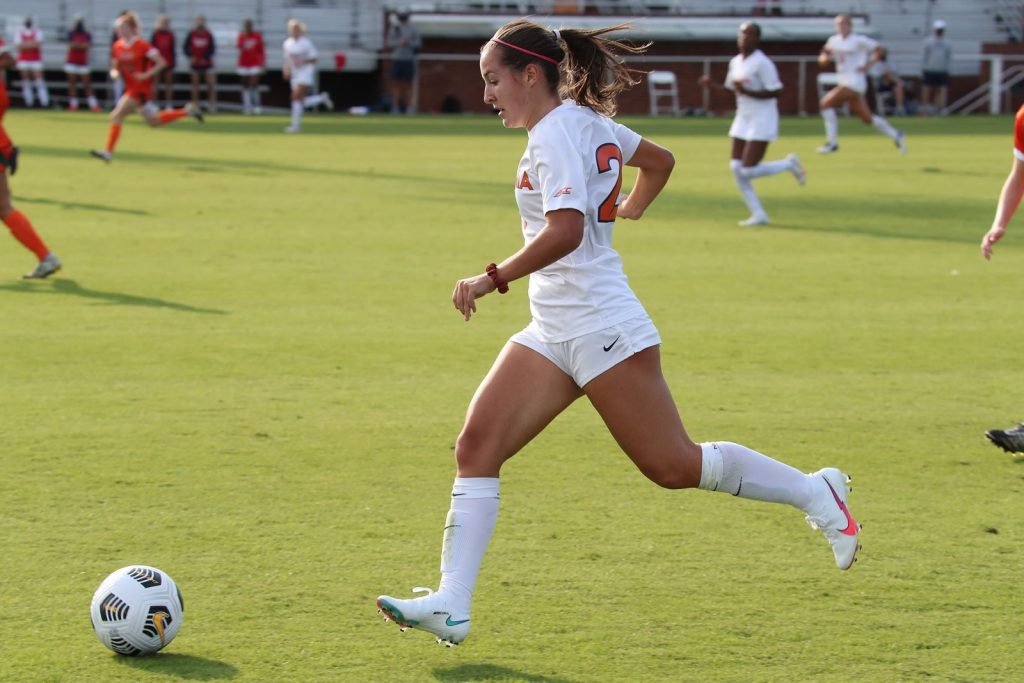 Produced By Kendall Bushick
Kendall is a student-athlete on the Women's Soccer team at Davidson College .