COVID-19 has had a significant impact on people across the globe, and especially within the college student-athlete community. Not only have seasons been lost, but also promising tournament and championship opportunities have evaporated.
Therefore, CollegeWeekends is excited to shine the spotlight on several student-athletes, who have been impacted by the pandemic, in a Featured Athlete series and to hear directly from these athletes about their campus/college town favorites – including restaurants, go-to hangout, getaway spot, school tradition and favorite sport's moment!
Featured Athlete - Sophia Caruso, Davidson College, Soccer
Sophia Caruso is a Sophomore biology major at Davidson College and is a member of the Women's Soccer team. She is originally from Pasadena, CA. Her second soccer season at Davidson looked a little different when the Fall 2020 season was cancelled due to COVID-19, but she feels fortunate to be having a Spring 2021 season! Learn more about Sophia, her soccer and college experience as a student athlete in the middle of the pandemic as well as some of her favorites spots at Davidson.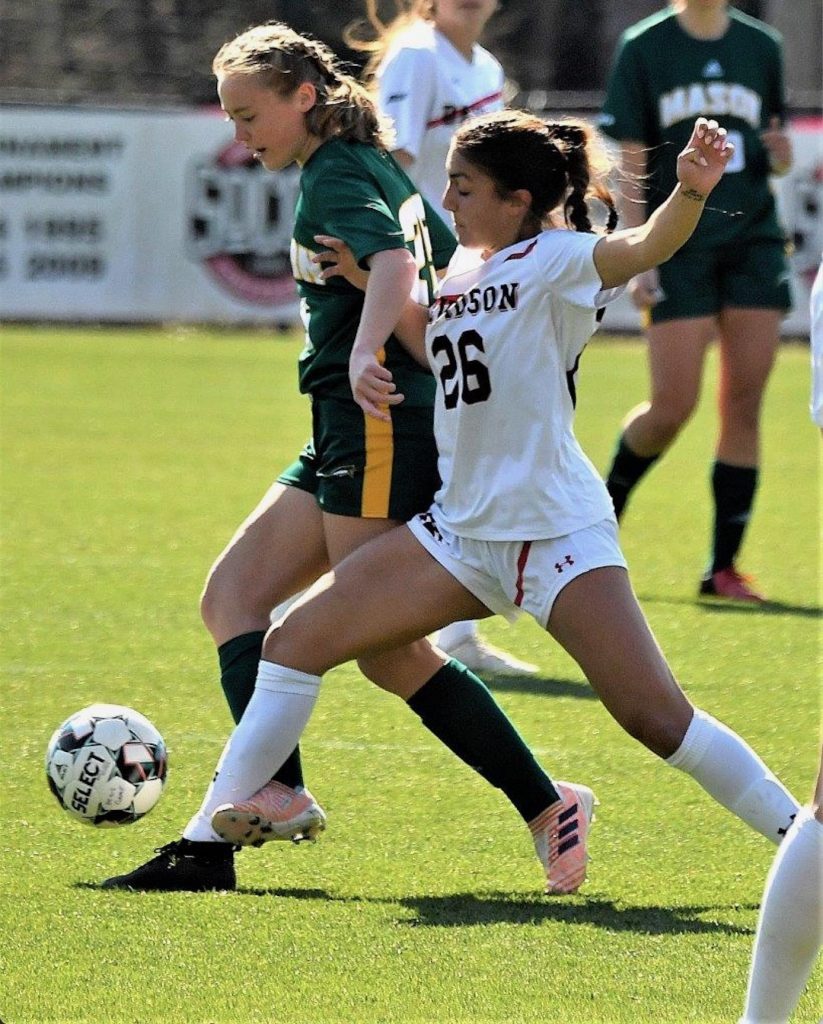 What attracted you to Davidson College?
The balance of academics and athletics was a big selling point for me. I also liked the idea of being in a small town (Davidson), while also being close to a bigger city (Charlotte). When I visited, I loved the small school environment as well as the coaches and team environment that went along with it. I was also excited that it was a really good liberal arts school and at the same time it has D1 athletics.

Coming from the West Coast, how did you know about Davidson College?
Initially I learned about Davidson from the coaches reaching out to me after showcases and soccer games. My parents had heard about it and knew it was a good school. I started talking to other people about it and learned that it was a very good college for pre-med. I came to visit Davidson and loved it!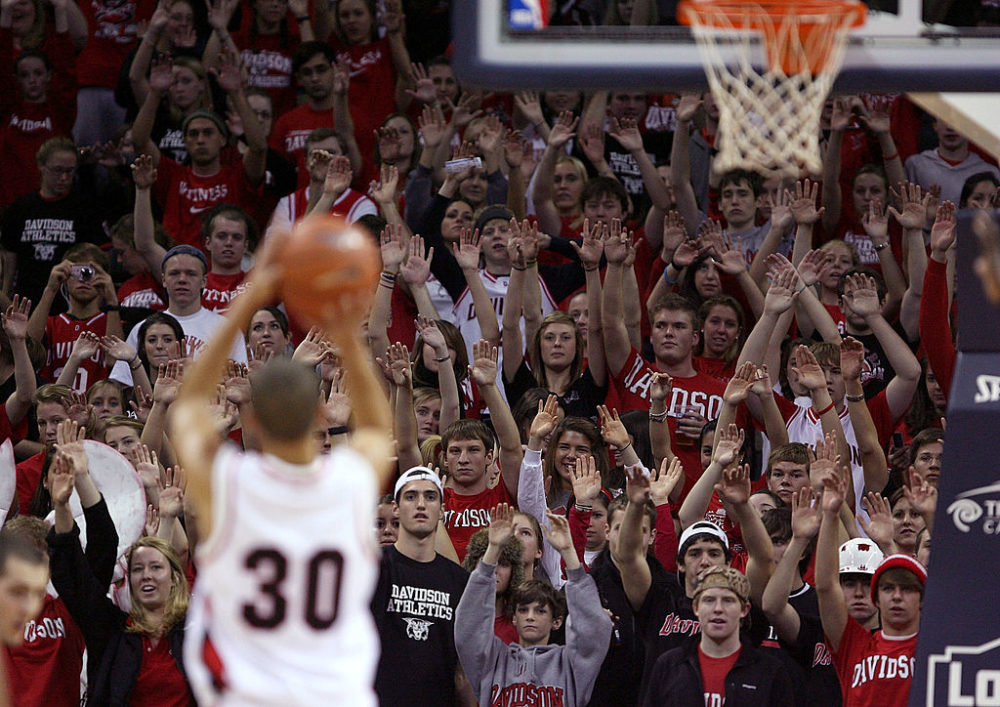 What have been some of the challenges with COVID this year?
In terms of school, it is hard to be online and not in person. Having classes over zoom takes away the small class environment that had allowed me to have close relationships with teachers and classmates. Socially, it is hard not being able to hang out with friends and be all together as a team. When we travel for games now, we are split up between two different buses due to COVID protocols. Soccer wise, in the fall … our season was cancelled and it was really hard not knowing when we were going to be able to compete again.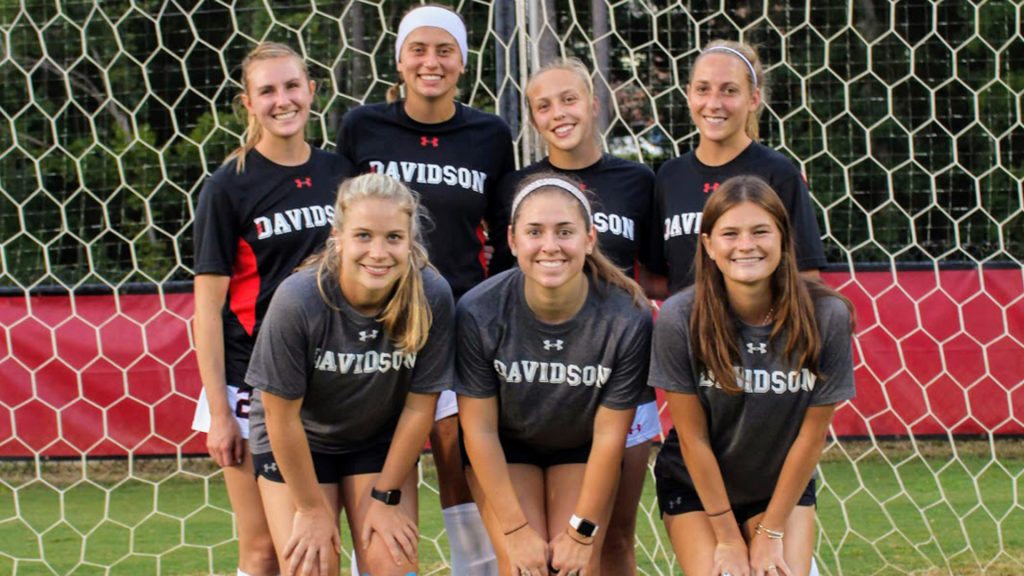 What are some of the things the school/team did to try to make it easier for you?
Teachers are very willing to meet over zoom for extra help and they have been very understanding of our mental health and extending deadlines, if needed. In terms of soccer, in the fall … we were still able to train which was a great outlet, especially during the school week when we were all in our rooms on zoom for most of the day. Now, in the spring … we are fortunate enough to have a season. The soccer aspect definitely gives us a sense of normalcy which is super nice.
Favorite spot on campus and why?
My favorite spot on campus is Wall, which is the science building. Being a bio major, I spend a lot of my time in Wall since all of my labs are in that building. It is also a great place to study. I like how it has a lot of windows which provides great lighting. Personally, my favorite spot to study in Wall is next to the plant wall.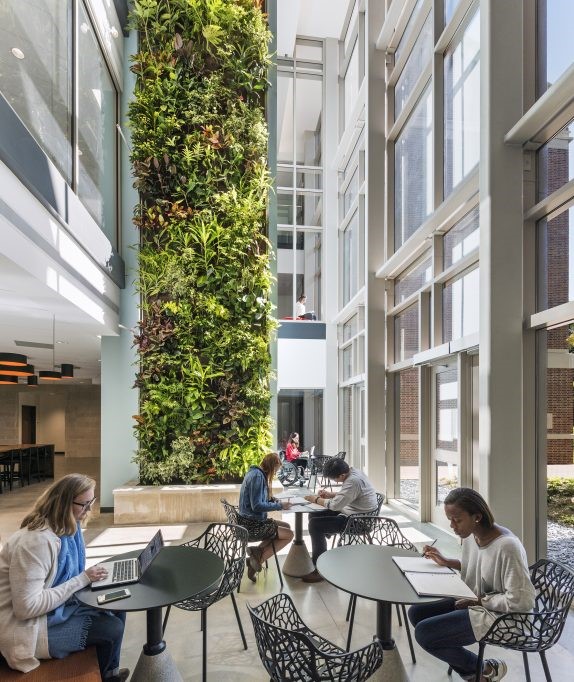 Favorite Dinner Spot near Davidson
My favorite dinner spot is The Soda Shop! It has really good affordable food along with a classic diner feel. I also love their milkshakes, cookies and cream is my go to. It is nice that it is right across from campus on Main Street.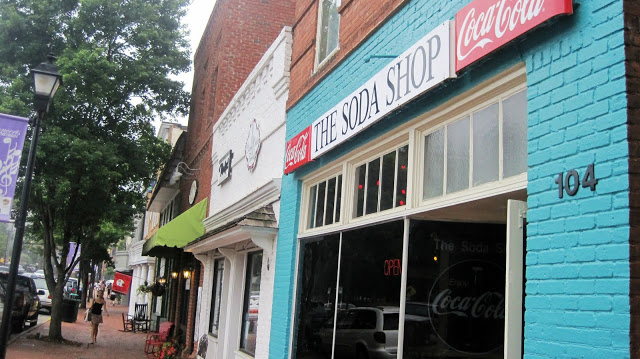 Favorite Breakfast Place near Davidson
The Egg! I like how it is a local business and is within walking distance from campus. They have really good chocolate chip pancakes and great coffee too.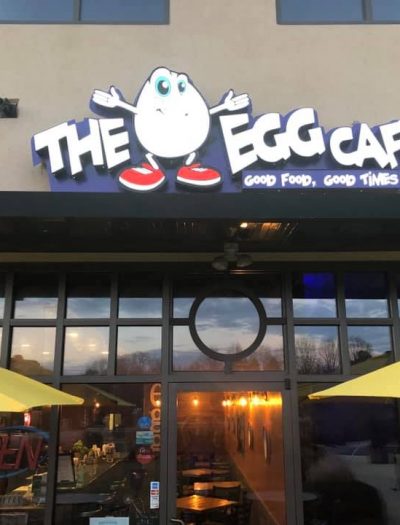 Favorite Coffee Shop near Davidson
Good Drip for sure. They have very authentic coffee, delicious pastries, and it has a good vibe for studying. I also work there!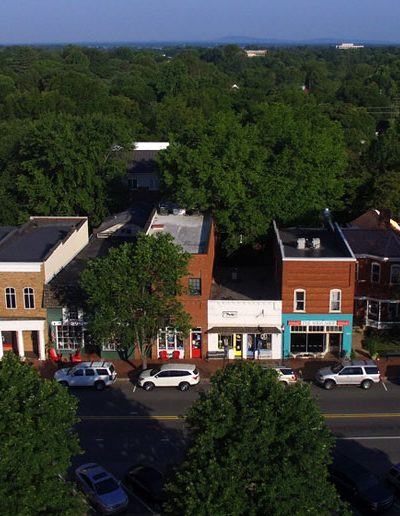 What are things you get to do in your free time/places you go? Activities around the Davidson area?
I love going to Lake Campus when I have the time. Lake Campus is just a few minutes away and it has a beachy area and docks for us to use. It is super nice that our campus is so close to Lake Norman. Jetton Park is another great spot which is also on the lake. It has trails, tennis courts, benches, and a beach area that is fun to hangout on. I also occasionally go into Charlotte which is just 25 minutes away. They have great dinner spots and there are a fair amount of concerts to go to which is also fun! There are some golf courses around the area, including a 3 hole course on campus which is fun to play on in my free time.
Favorite school tradition
The Cake Race is a school tradition that I had a lot of fun participating in! First years run a mile around campus and once they cross the finish line they get to pick out a homemade cake. There are so many cakes to choose from which are made by community members, teachers, staff, etc.
Favorite soccer memory at Davidson?
I will always remember scoring in my first collegiate game which is a great memory, but I also have a favorite soccer memory from this year. In our first conference game this spring, after not having played a game for a year and a half, we won against George Mason. It was our first time beating them in program history!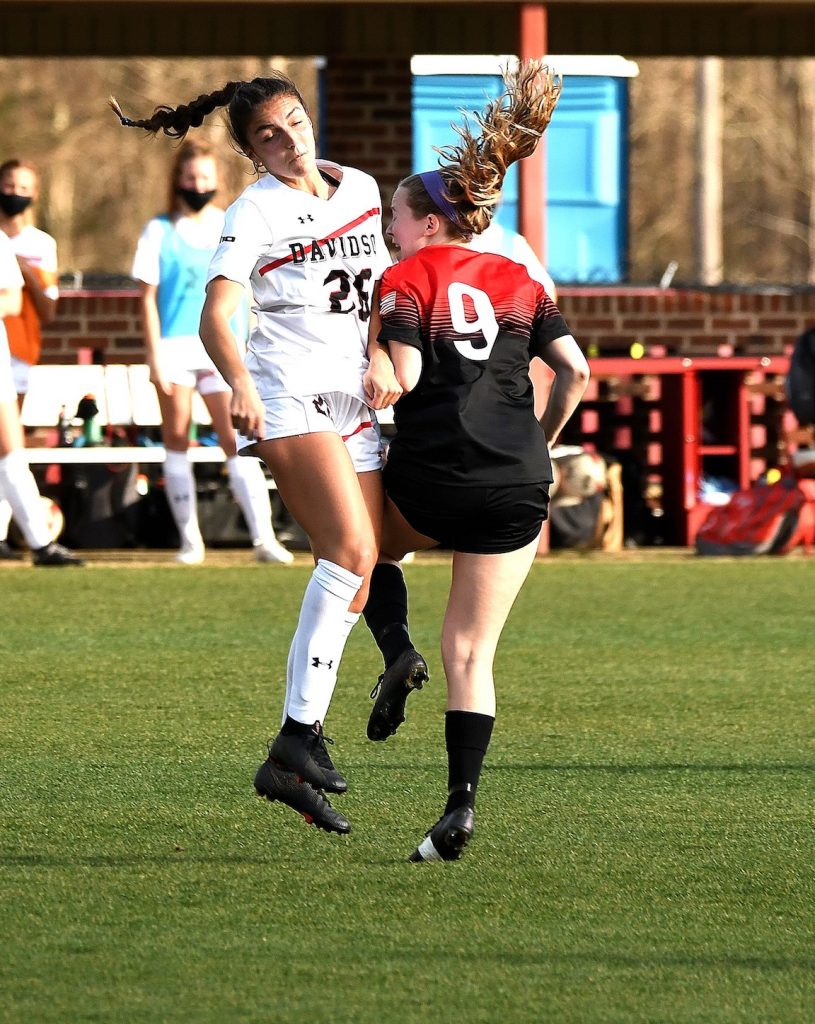 Produced By Kendall Bushick
Kendall is a student-athlete on the Women's Soccer team at Davidson College .