Are you considering listing your property as a short-term or vacation rental? Here are a few great owner listing tips that will help you increase your 5-star ratings and make sure your guests are satisfied and equipped with everything they could possibly need!
Tip #1 – have a good and honest description about your property
It's always best to be transparent about what guests should expect when they book a stay at your listing. Include information about the number of bedrooms and bathrooms, the size of beds in each room, and the approximate sleeping capacity.

Providing the basics doesn't mean boring, though. Create excitement about the different amenities your listing offers by highlighting some of the key features or amenities. For example, if your listing has a pool or hot tub, highlight this in the first couple of phrases in your description if that's an attractive and differentiating attribute of your listing.
Tip #2 – use quality photos
Having professional photos (if possible), good lighting, and aesthetic decor will enhance the attractiveness of your listing and increase the likelihood of obtaining consistent renters.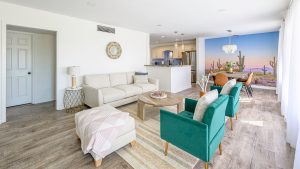 Be sure to highlight the unique features (pool, hot tub, pool table, fireplace, etc.) with your photos, so your listing is appealing and reflects what's included in the listing description. Click here for tips on how to take the best shots of your listing.
Tip #3 – invest in strong and reliable WiFi
This one is a no-brainer in 2023. Having good WiFi is crucial to keeping your guests happy and entertained. Whether they have work to do or want to relax and watch their favorite shows, internet problems should be the least of their worries.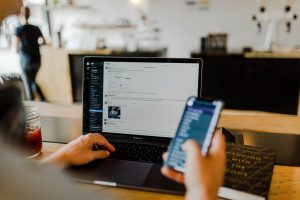 Be sure to research the most affordable and reliable WiFi providers in your area when considering providing free WiFi services to your guests. If free WiFi isn't feasible for your monthly budget, be transparent in your listing that there is an additional fee for "reliable, high-speed internet," that way, your potential guests can see the value in the service they will be paying for.
Tip #4 – communicate, communicate, communicate with your guests
Having good communication with guests is a key to getting a 5-star review!  Ensure you or a property manager is available for contact during your guests' stay. Include those hours of availability in your listing, so there's no miscommunication about expected response times.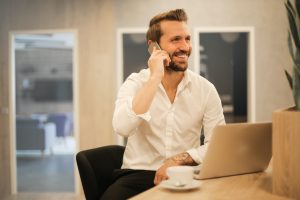 Make sure they also know the code to the front door, the WiFi password, etc., in advance to save yourself some time with frequently asked questions. Be sure to thank them after their stay, and don't be afraid to request a 5-star rating, especially if you felt they were also 5-star guests! Prompt follow-ups to questions and providing recommendations are great ways to earn bonus points with your renters. 
Tip #5 – provide a "Welcome Book"
Providing a welcome book is a great way to help your guests maximize their stay and learn more about your property as well as nearby actitivities.  A typical welcome book could include house rules, hiking maps, brochures to attractions or restaurants, a check-out list, guide for how to use technology (i.e. TV, DVD), WiFi password, and whatever else you feel your guests should know upon arrival to ensure a seamless stay.

Tip #6 – cleanliness
Hiring a good cleaner is a must! First appearances are everything and cleanliness is one of the first ways to establish trust with your guests.

The last thing you want is to have complaints of dirty property that could lower your rating. After all, these guests have chosen to stay at your property over anywhere else; their expectations will be higher than their standards for their own home – whether that's spotless or not. Cleanliness is linked to relaxation, and your guests deserve that! 
Tip #7 – have a well-stocked kitchen
Having a well-stocked kitchen can help separate your property from the pack and provide needed amenities for guests who may be interested in cooking during their stay.  A few recommended items to include – dishes, utensils, pots/pans, complimentary coffee/tea/cocoa, Keurig, beer/wine glasses, etc.

Also, include these kitchen amenities (and/or photos) in your listing so guests can prepare any additional items they need beforehand. Saving them a trip to the store (or even a few extra dollars) is a great way to boost your ratings. 
Tip #8 – comfortable bed/bedding
Ahh, nothing says more about the quality of your listing than a comfortable bed with fresh, clean linens.  Having a comfortable bed (King size, preferably if single room), comfy pillows, and quality linens is always nice to include and makes guests feel more comfortable and at home while visiting.

Be sure to list the features of the bedrooms and bedding in your property listing so that guests know what to expect and can look forward to during their getaway!
Tip #9 – "extras" are nice
Having a few "extras" within your property is a great way to set your listing apart and provides great and memorable amenities for your guests.  A few items to consider – smart TVs with access to Netflix/Hulu/ESPN, Amazon Echo or Google Home, clean scent, board games, DVDs, USB/USB-C outlets, cleaning supplies, soaps/shampoo, hand lotion, Kleenex boxes, paper towels, grill, fire pit, video game system, pool table, comfortable living room (nice couch), etc.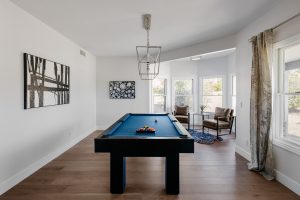 These are all wonderful extras to include in your listings to ensure your guests have everything they need. Research your listing area to learn the standards or common amenities for other listings similar to yours.
Tip #10 – provide a welcome kit or welcome gift
Although this isn't a necessity … it's a kind gesture that will provide a great first impression with your guests. Possible items to include – snacks, drinks, and other little things your guests could enjoy in your welcome kit. This is a great opportunity to make a first impression without being on-site and set the tone for their stay.

For more owner listing tips and property management recommendations check out CollegeWeekends today!