Home to the University of North Carolina-Asheville Bulldogs, Asheville, North Carolina is a quaint Southern city located at the junction of the French Broad and Swannanoa rivers. It is one of the most botanically-diverse places in the world, according to the city's official tourism website.  Asheville is also only a short 80-mile drive to the Great Smokey Mountains and about an hour and a half from Pigeon Forge, Tennessee.
So much more than just a college town, Asheville and the surrounding UNC-Asheville community has something to offer for everyone – whether it's things to do, places to eat or drink, or an outdoor adventure.  
Things to Do in Asheville
Asheville features a plethora of fun activities for all age groups and interest ranges – a lot of it for free!
Film lovers are sure to be pleased with the number of iconic films that were shot in or around Asheville. The city even offers an itinerary for fans of The Hunger Games films who are interested in seeing some of the locations featured on screen in real life. Unofficial fan tours (which are currently unavailable due to COVID-19) feature even more activities for the super-fan like archery and hiking.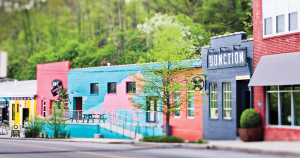 Asheville also has a robust arts scene, namely the River Arts District. The RAD features all kinds of makers whose art is sure to wow you, in addition to quiet places within the building to eat and drink.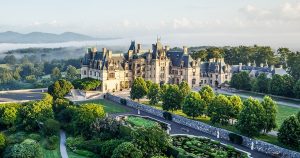 Among Asheville's biggest attractions (literally) is the famous Biltmore Estate. Built for George Vanderbilt, this sprawling mansion could be a day trip in itself. The Gilded Age estate features self-guided and private tours, a winery, and beautiful gardens that give you a glimpse of the Blue Ridge Mountains. History and architecture enthusiasts alike will not want to miss out on this  iconic experience.
For more ideas and activities to add to your visit to Asheville, check out the official tourism website for more.
Food and Drink in Asheville
Foodtopia is the name lovingly given to the Asheville food and drink scene – and it certainly lives up to its name! From classic Southern home-style cooking to new vegetarian spots to craft breweries, Asheville's Foodtopia is truly accommodating to all.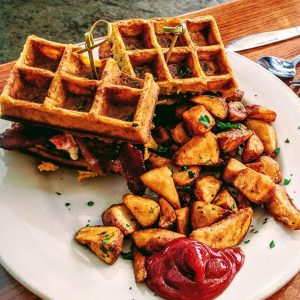 Some notable mentions among all Asheville has to offer in terms of food include Sunny Point Cafe (American-style breakfast, lunch, and dinner), Rhubarb (dinner and wine), and Cucina 24 (5-course dinner featuring a daily rotating menu).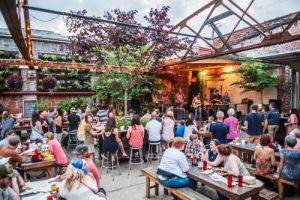 If you're of age, you'd be remiss to not check out some of Asheville's local breweries in its South Slope district. On the weekends, you can hit up Zebulon Artisan Ales for a unique taste of beer you've probably never tried before. Burial Beer Co. features some killer theming and even more dead-on drinks. Green Man Brewery always welcomes families and dogs, so if you're visiting from out of town, this is a great place to stop and check out.
Asheville's Great Outdoors
Right by the Blue Ridge Mountains, there's so much to do in the outdoors in Asheville! With its year-round temperate weather, whitewater rafting, biking, hiking, and swimming are all options for you to enjoy if you're the active type.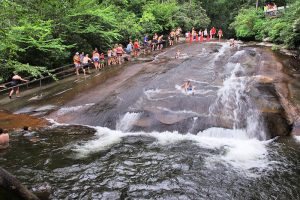 The Pisgah National Forest features the "Sliding Natural Rock Waterside", a great summer activity for kids or fearless adults. The forest also houses hiking/biking trails and fishing spots.
For even more fun in the water, take a trip over to the French Broad river to go rafting, ziplining, or even canyoneering. Fun fact: the French Broad is the third oldest river in the world, but it's perfectly aged for making new memories.
Also in the aforementioned Pisgah National Forest is the Whaleback Swimming Hole. If you like hidden mountain spots away from all the crowds, this is the swimming destination for you. And as an added bonus: there's a beautiful forest view!
For more information or recommendations, the Asheville Outdoor Center is a great place to start.
UNC – Asheville
For over 90 years, the University of North Carolina at Asheville has been the creative and intellectual hub for a region known for its innovation and inspiring culture. Built upon many unique traditions, the campus and heritage of the Bulldogs should not be overlooked when visiting Asheville, NC. 
A good place to start would be the Botanical Gardens at Asheville. With free admission and parking, this 10-acre space is a showcase of all the biodiversity of Southern Appalachia and a welcoming introduction to the UNC-Asheville campus.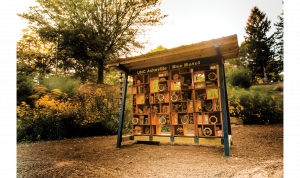 UNC-Asheville also has a hotel on campus! For bees, that is. The "Bee Hotel" is a sustainability initiative and sculptural installation that provides a space for bees to safely reside and lay their eggs over the winter. How cool is that?! If you're not scared or allergic, come stop by and say 'hi' to these bumbling guests.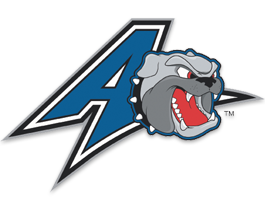 Finally, the Bulldogs have a great sports program including Division 1 basketball and baseball.  For more information on Bulldog games and tickets, visit here.
Find a place to stay in Asheville with CollegeWeekends
Ready to get away to Asheville and explore UNC-Asheville? Visit us at CollegeWeekends to find lodging or short-term rentals in the area.