Florida State University, located in Tallahassee, Florida, is one of Florida's largest public universities and a place where Seminole students and alumni call home. While visiting Tallahassee, you won't be bored … as there are so many fun places in Tallahassee to explore during your visit.
Cascades Park
While a hot-spot for visitors, Cascades Park is a gem in the heart of Tallahassee. It's conception took 40 years and finally opened in 2014. The 24-acre luscious green park includes biking/walking trails, an interactive fountain, an outdoor amphitheater (Capital City Amphitheater), and even a restaurant.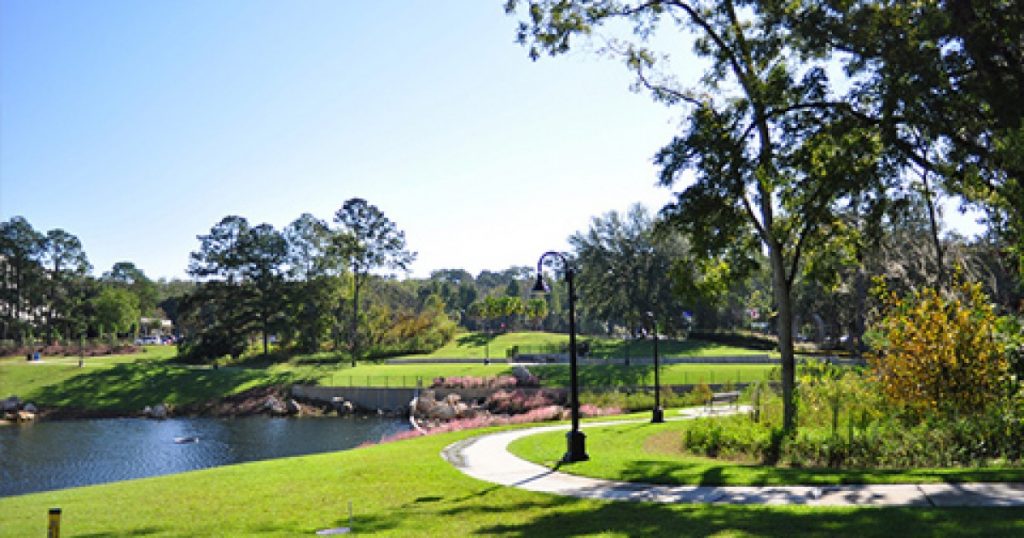 Designed to be the centerpiece of Tallahassee's new Cascades Park and to take advantage of the city's idyllic weather, the Capital City Amphitheater is a spectacular, 3,500-seat outdoor venue developed to attract a variety of artists and music lovers.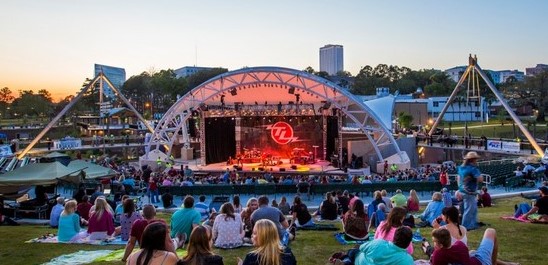 CollegeTown in Tallahassee
Just minutes away from Doak Campbell Stadium and the Florida State University campus, CollegeTown is the best game day and weekend hangout and a hub for entertainment and restaurants options while visiting Tallahassee.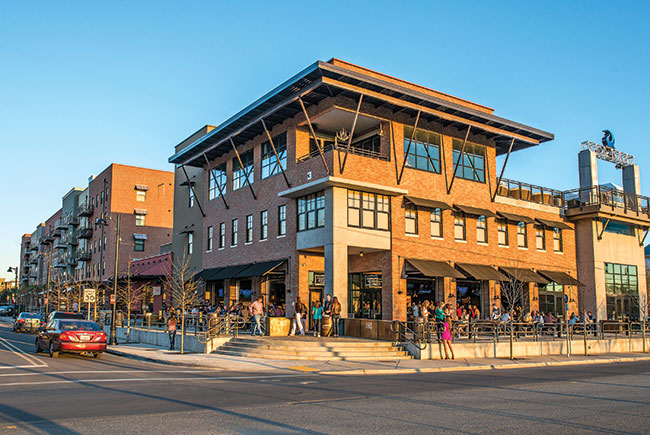 Whether you're looking to eat, drink, or shop, CollegeTown has you covered with its extensive options. On Fridays before a football game, CollegeTown hosts Friday Night Block Party, an outdoor event filled with live music, drinks, activities, and food.
Also, check out CollegeWeekend's FSU College Town Favorites – Restaurants for an extended list of great local restaurants to explore.
Champions Club at Doak Campbell Stadium
If you have the opportunity of being in Tallahassee during a football game weekend, don't you dare miss a visit to Doak Campbell Stadium. It's true what they say, 'Noles literally bleed garnet and gold.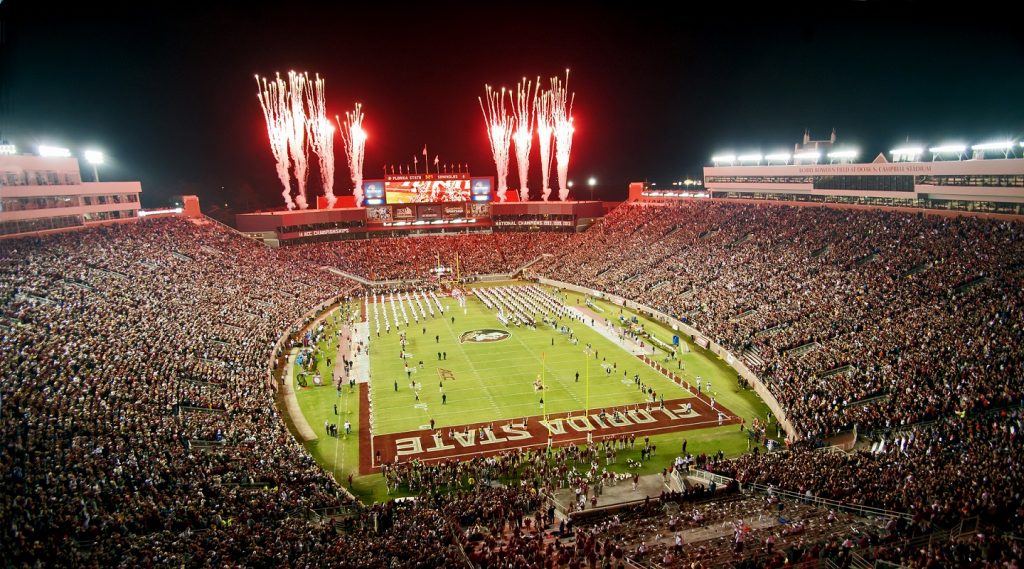 If you're willing to shell out a bit too,  the Champions Club at Doak Campbell Stadium is an amazing and unique VIP experience. At Champions Club, not only will you have premier seating at the very top of the stadium, but also delicious and unlimited food.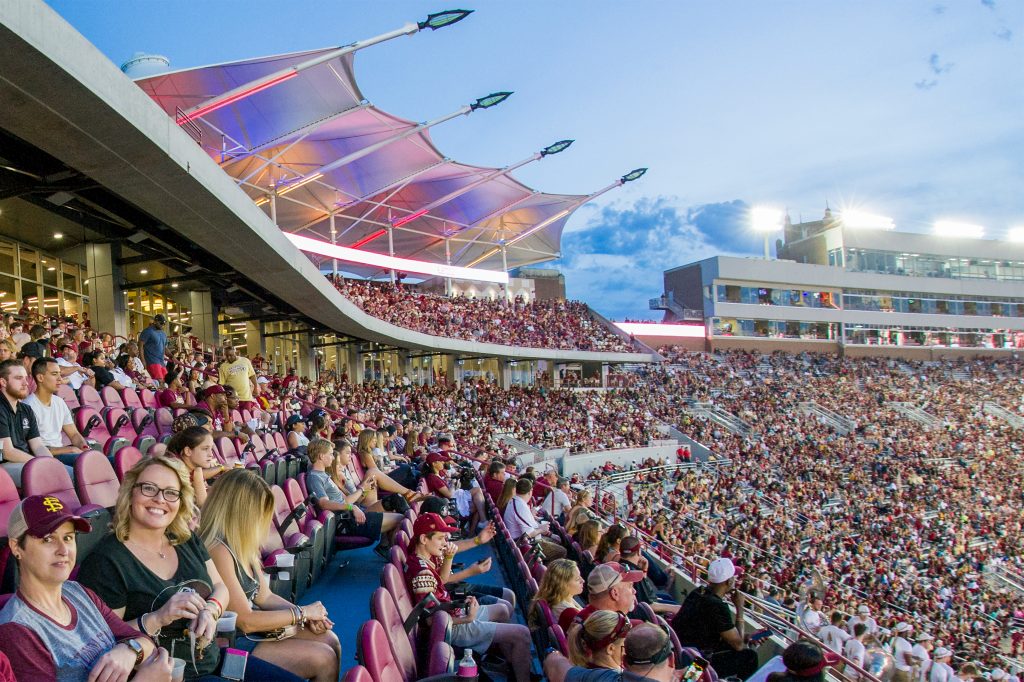 Alfred B. Maclay Gardens State Park
Alfred B. Maclay Gardens is a 1,176-acre botanical garden in Tallahassee. Filled with beautiful gardens and floral walkways, it's the most scenic area in all of Tallahassee. Visitors to the park can enjoy a large number of activities, such as walking, hiking, biking, and even riding horses. Visitors of the park can also go fishing, canoeing, kayaking, and swimming. Blooming season is between January 1st-April 30th. It should be noted that during these months, there's an added fee to go into the gardens.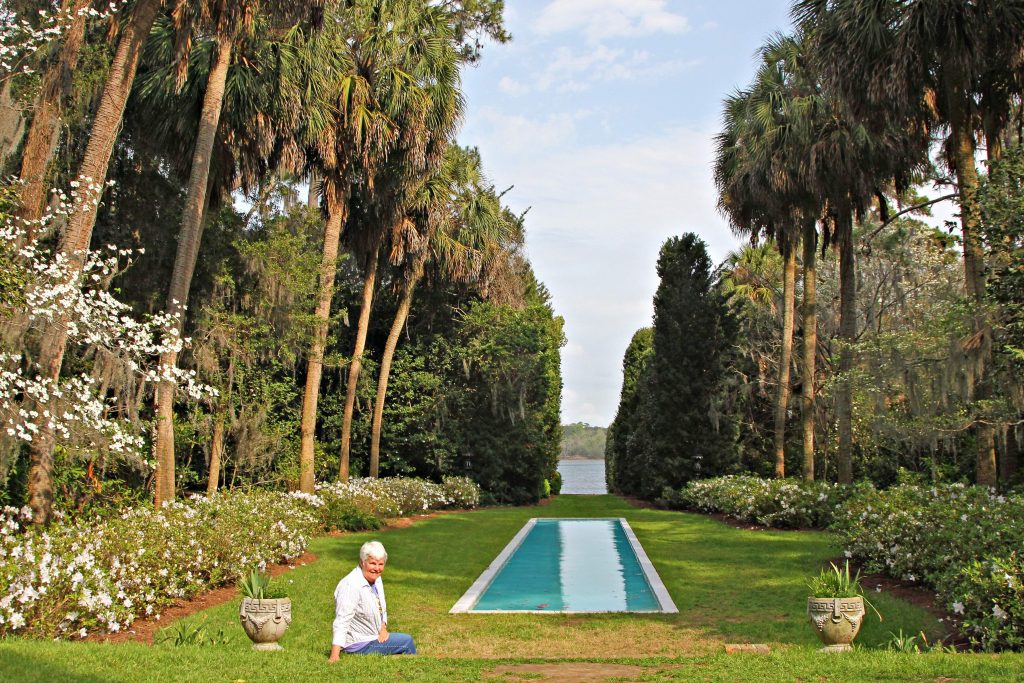 FSU Reservation
Since Tallahassee is landlocked, Florida State students will frequent the FSU Reservation to get their fill of sun, sand, and water related activities. The 73-acre facility features a beautiful lake, where you can enjoy swimming, canoeing, and kayaking. Visitors also enjoy disc golf, volleyball, picnicking, and lots more of other activities. Now visitors can also enjoy the newest addition to the FSU Reservation, a ropes course and climbing wall. For non-FSU students, the admission fee is only $1 for children and $2 for adults (over the age of 15).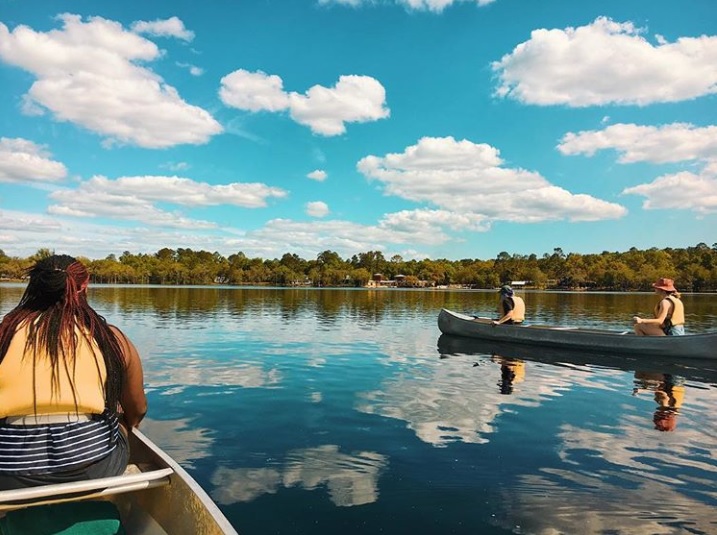 Railroad Square Art District
Tallahassee's Railroad Square Art District boasts over 70 local galleries and shops. They have everything from art galleries, to thrift shops, an arcade, a theater, a cinema, and tons of delicious food and beverage options. Every first Friday of the month, Railroad Square Art District hosts a festival where you can enjoy live music, food, open galleries, and a lively atmosphere.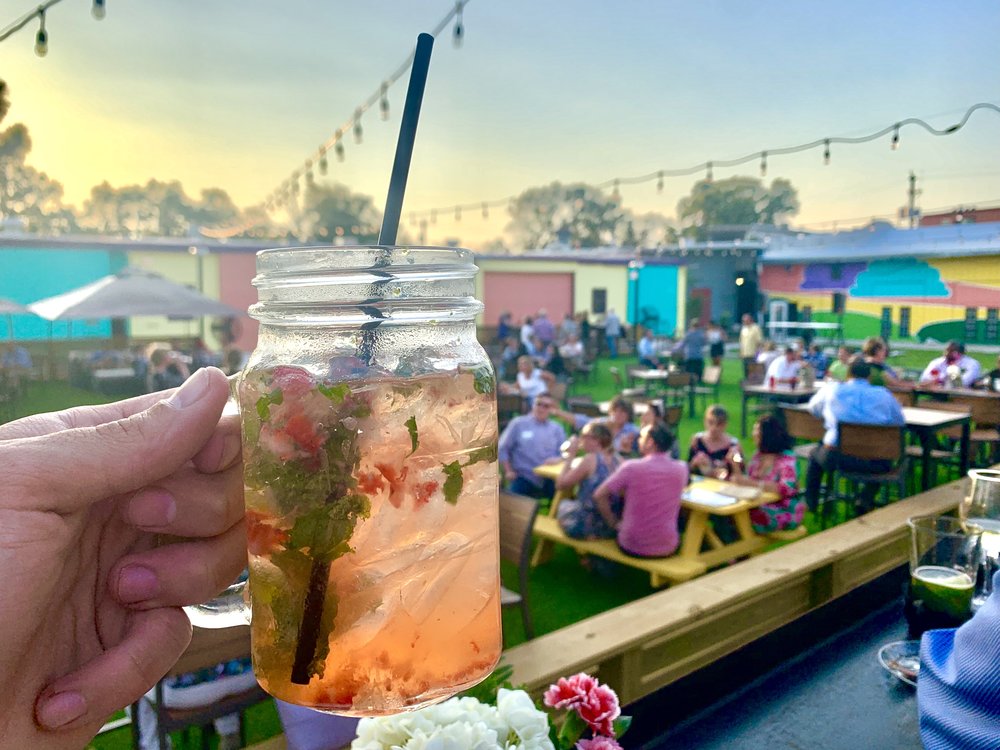 By Leen Shlomo
Leen will be a 2022 graduate of Florida State University.