Liberty University, a private Christian university, was founded in 1971 and is located in Lynchburg, Virginia on the foothills of the Blue Ridge Mountains and along the James River. Lynchburg and Liberty offer tons of opportunities to discover fascinating history (with over 40 sites listed on the National Register of Historic Places), picturesque scenery, a rising sports program with tremendous facilities and a delicious local food scene.
Montview Student Union
The Montview Student Union is centrally located (connected to the largest academic building on campus, DeMoss Hall) and serves as a gathering place for students on campus with its many open spaces, lounges, and meeting rooms. The union has various food options from pizza to pho and also houses a game room and an eight-lane bowling alley.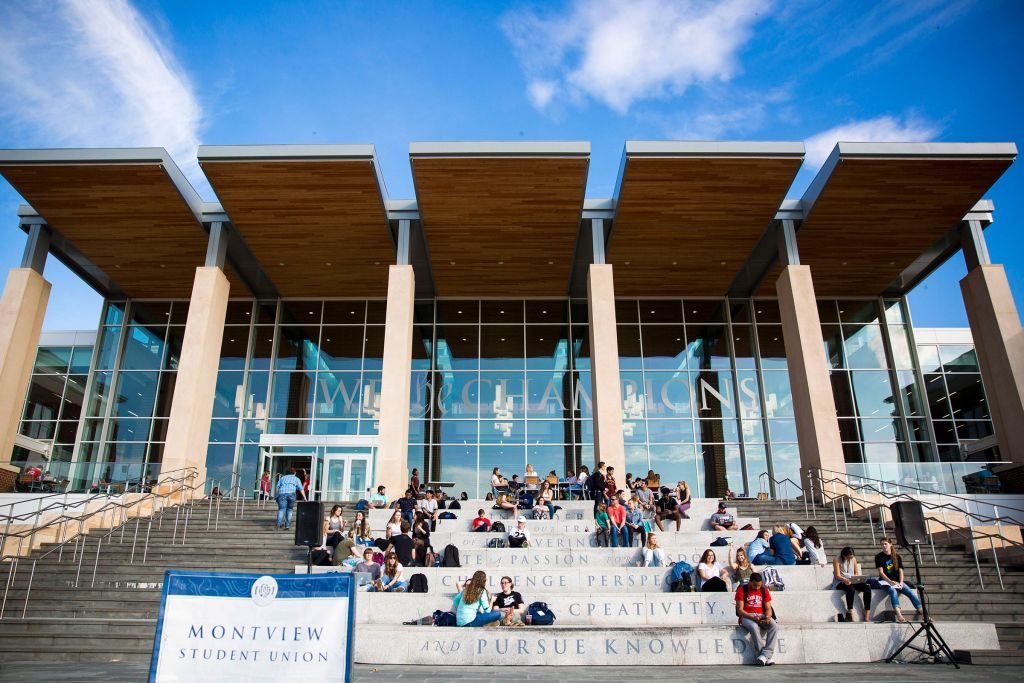 Freedom Tower
Freedom Tower – the tallest building in Lynchburg at 275 feet – is located on the Academic Lawn and home to the Rawlings School of Divinity.  The tower holds a carillon of 25 bells with the university's replica Liberty Bell serving as its centerpiece. The bell was unveiled in 1976 to recognize America's bicentennial celebration. Freedom Tower also has two observation decks with views of campus and the city.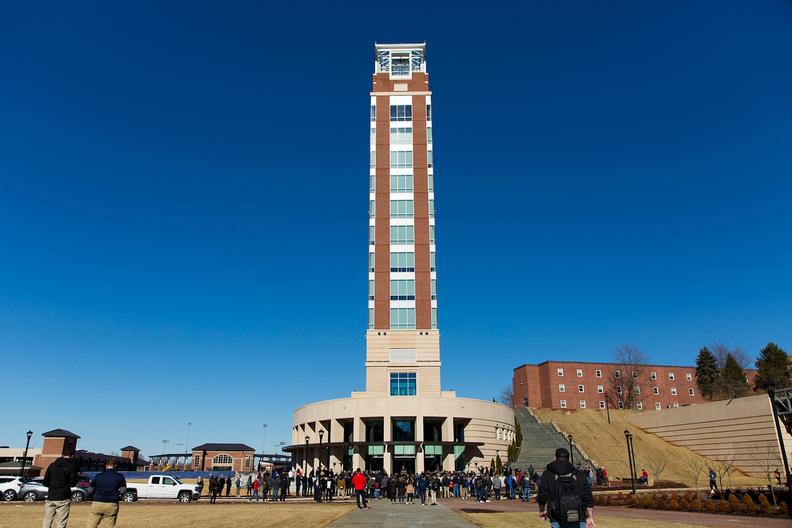 Additionally, the Rawlings Scriptorium Museum is located in Freedom Tower. This scriptorium features a collection of rare books and Bibles, and it is home to a first edition 1539 Great Bible (the first English Bible authorized by King Henry VIII) and a replica of the Gutenberg press. The collection is valued at over $1 million.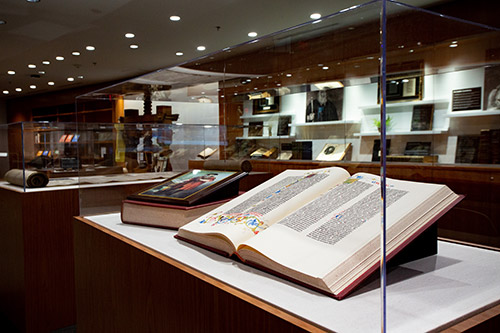 Flames Nation
With 20 NCAA Division I athletic programs, there is always a team to support at Liberty University. Enjoy a football game at Williams Stadium in the fall, cheering on the Liberty Flames football team with 25,000 other fans. Catch a hockey match or cheer on Liberty's figure skaters at LaHaye Ice Center.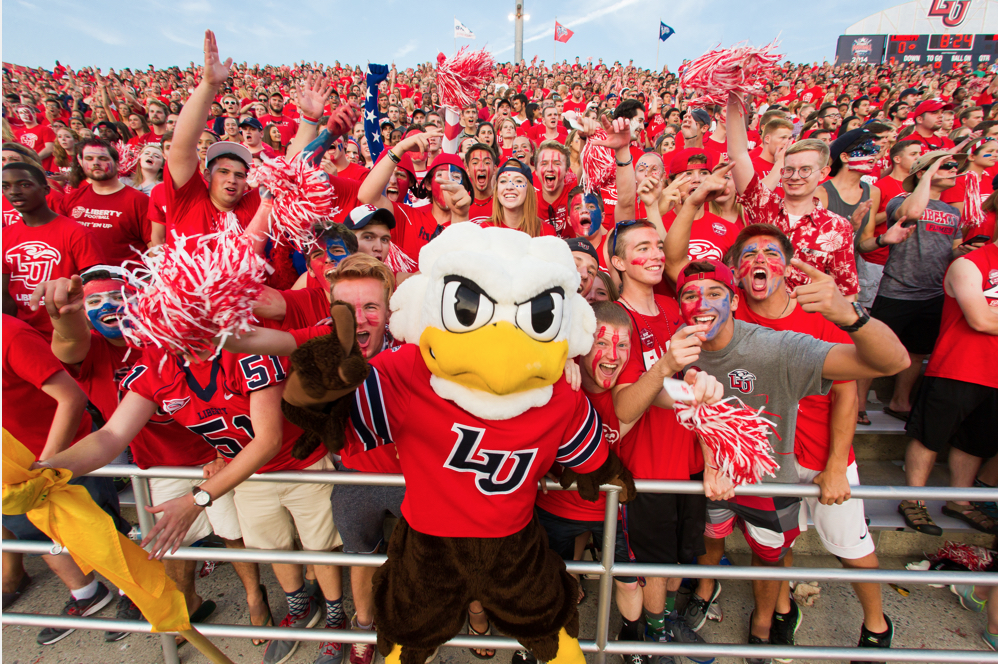 The Vines Center is one of the main sports arenas on campus and is home to the Flames basketball teams, lending it the nickname "The Furnace." Volleyball games, concerts, movie nights, and the student talent show are also held here. Additionally, the Vines Center houses Convocation services in which the community comes together and to hear from speakers, including Brett Favre and Candace Cameron Bure.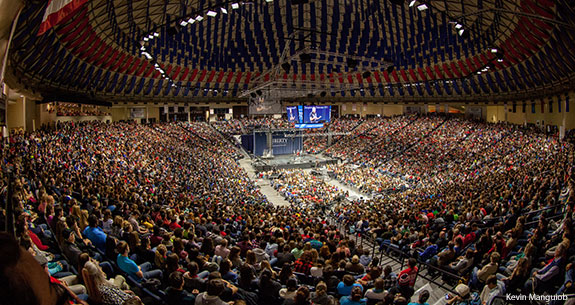 Liberty University also boasts the Liberty Mountain Snowflex Centre – the first of its kind in North America – that offers year-round snowless snowboarding, skiing, and tubing.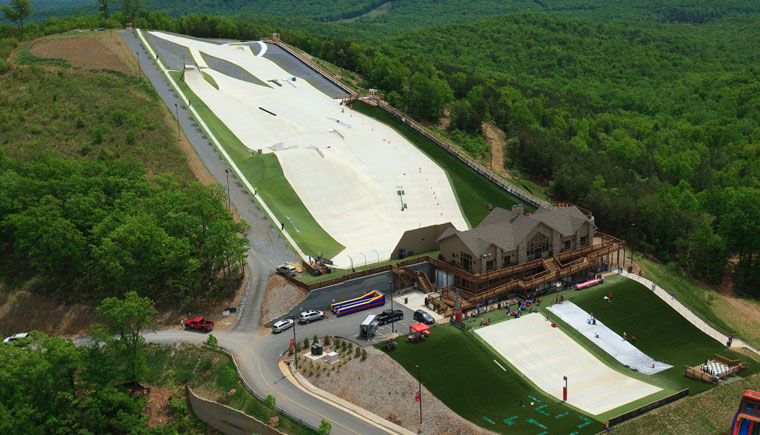 Get Outside
Nestled at the foothills of the Blue Ridge Mountains, Lynchburg boasts tons of opportunities to see the great outdoors. The Liberty Mountain Trail System includes more than 50 miles of trails and logging roads, and Liberty Mountain itself looms over Lynchburg at a height of 1,360 feet. Easy trails (ranging from 1.3 miles to 3.4 miles) in the system include Mike Donahue Trail and Dirty Ridge and Lake Trail Loop.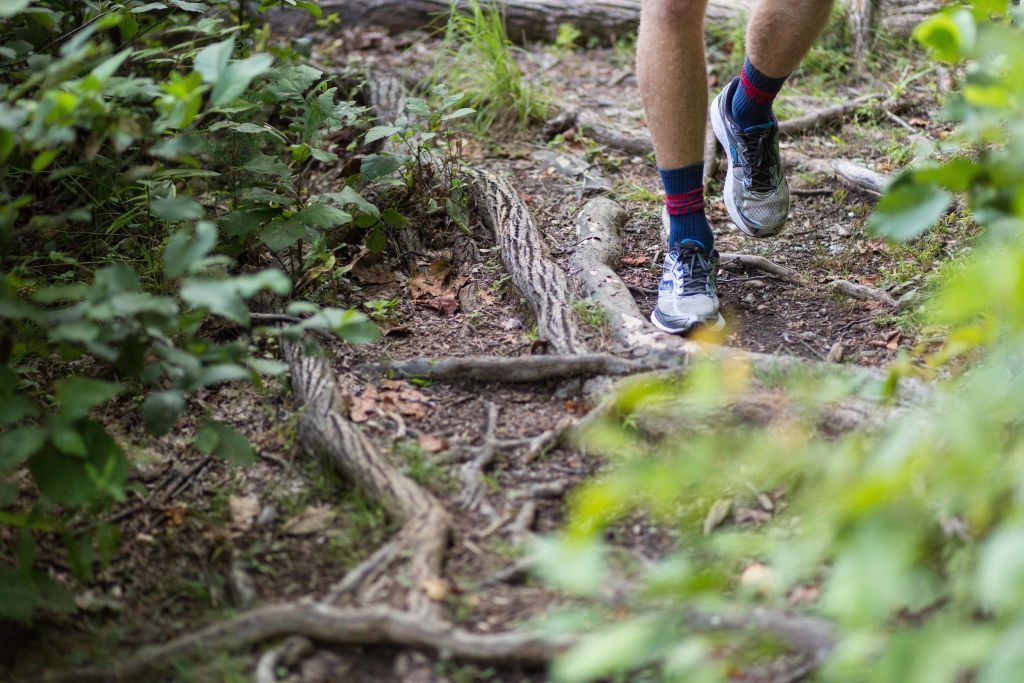 The Monogram – an "L" and a "U" on the side of Liberty Mountain, made of white stone, red brick chips, and flowering plants – is popular as a resting spot for hikers. Take a break from your hike at the gazebo near the Monogram and enjoy spectacular views of campus.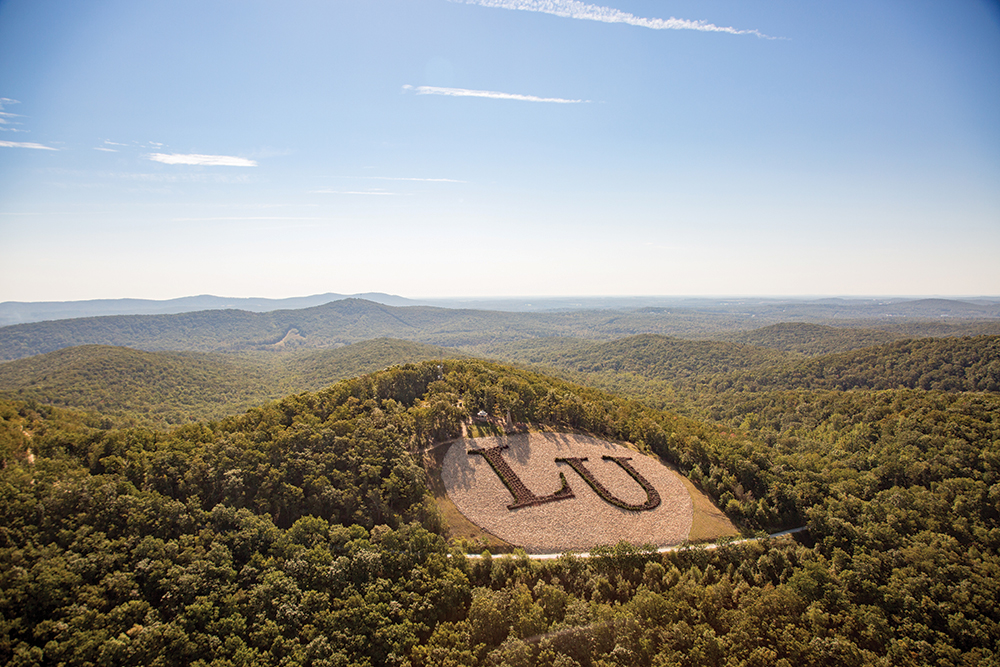 Lynchburg History
With over 40 sites listed on the National Register of Historic Places, Liberty's campus and the surrounding area of Lynchburg are a history buff's delight. Montview Mansion was built in 1923 and is also known as the Carter-Glass Mansion, the home of Senator Carter Glass and his wife. Liberty acquired the home in 1977, and founder Jerry Falwell's office was located there from 1990 until his death. The grounds of the mansion also contain the Jerry Falwell Memorial Garden, the burial site of the Reverend Falwell that includes an eternal flame, a fountain, blooming flowers, and benches for reflection.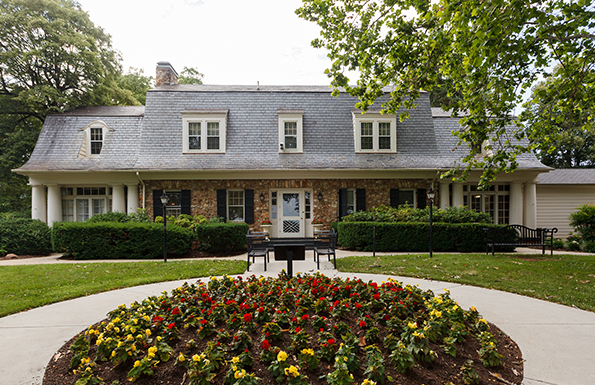 Thomas Jefferson's Poplar Forest is another wonderful site for history lovers to check out. It is not only designated as a National Historic Landmark but also nominated as a UNESCO World Heritage Site. Poplar Forest is Jefferson's personal retreat and has been lauded as a masterpiece of landscape and architecture. Click here for information on tours. Other places to check out from the National Register of Historic Places include the Anne Spencer House and Garden Museum, the Aviary, and the Old City Cemetery.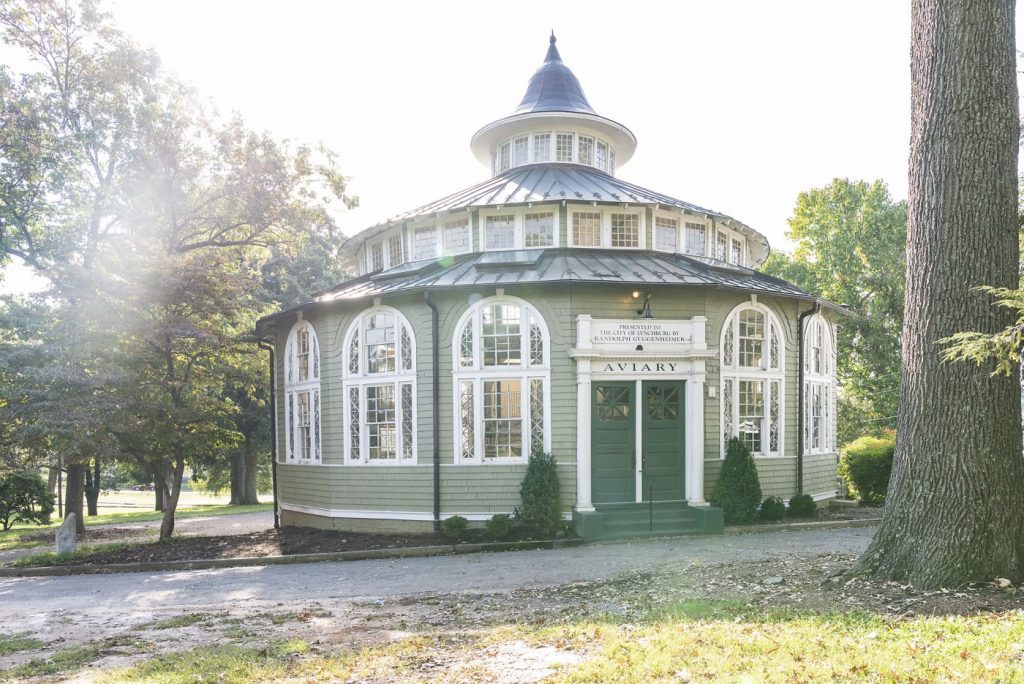 Restaurants and Drinks
If you're hungry after all the exploring you've been doing, be sure to check out some of our Lynchburg favorites. Satisfy your pasta craving at Isabella's Italian Trattoria, a family-owned restaurant that emphasizes ingredients from local farmers. Jimmy's on the James is a Southern restaurant located in the art district of downtown Lynchburg and features live music performed by local musicians.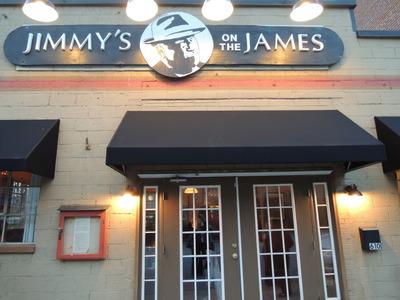 Shoemakers American Grille is located in a former shoe factory on the Bluffwalk in downtown Lynchburg and offers fine cuisine with ingredients from local vendors.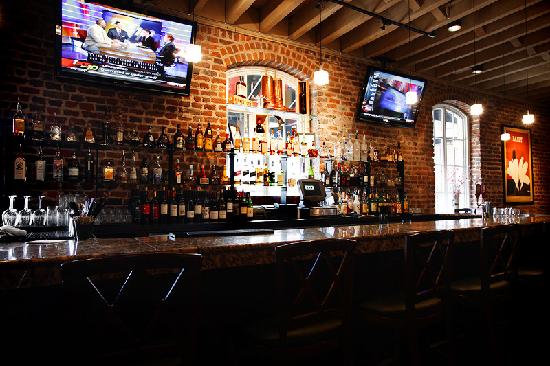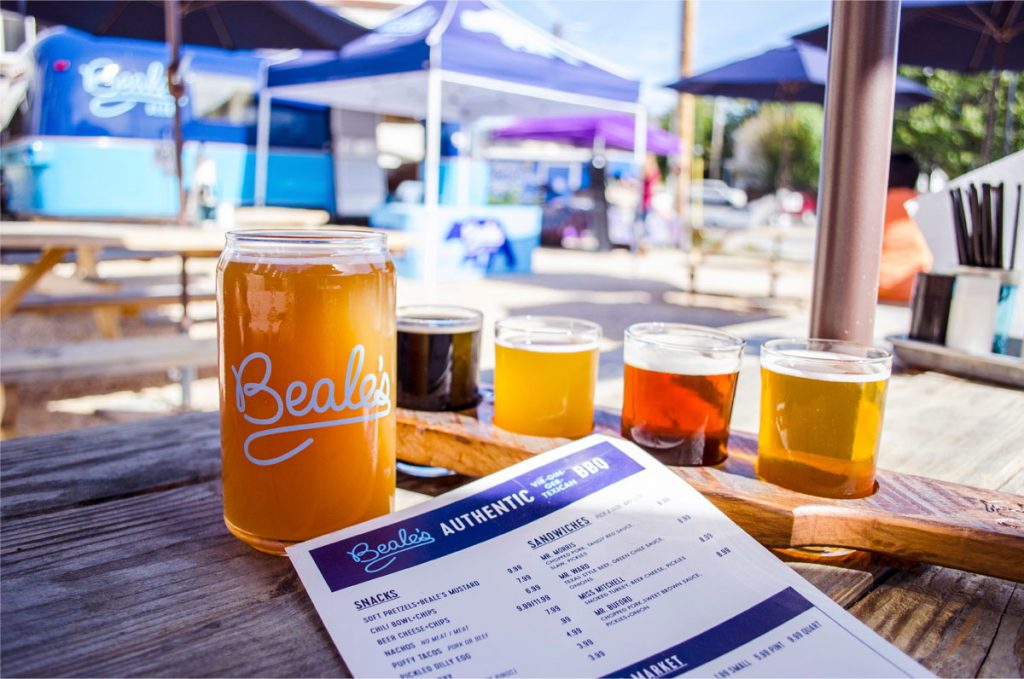 Skiing and Route 151
Liberty and Lynchburg is also located within an hour drive distance to the Wintergreen Ski Resort and scenic Route 151 which boasts a number of additional great breweries, wineries and distilleries.  Check out CollegeWeekend's article, Route 151 is Virginia, for more information.
By Anabel Mast
Anabel will be a 2021 graduate of the University of North Carolina.