Just weeks away from the Masked Rider galloping across the Jones AT&T Stadium, Texas Tech fans couldn't be more pumped for the start of the 2021 season. In light of the COVID-19 pandemic, this fall marks the first time in two years that Texas Tech will have a stadium filled with rancho red. Fans and spectators alike will head to the South Plains of West Texas in Lubbock, looking to see a Red Raiders win. In doing so and once again, fans will be pregaming at many top tailgates spots, and celebrating postgame at many Lubbock bars and restaurants. CollegeWeekends.com provides all the hotspots for both, as well as some bonus tips to check out. Let's ride!
Tailgates
Raidergate
Held at the R1 parking lot and located on 15th street, Raidergate does not disappoint. This student tailgate experience is perfect for anyone looking to head back to their college glory days or continue living them out. The spirit squads which include the Saddle Tramp, the all-male Raider Red student spirit squad, and the High Riders, the all-female hype squad, make frequent appearances as well. Top concert performers take the stage, including occasional A-list bands and student originals. Be surprised if country music isn't on display pregame. You can get tailgate pass reservations here and starting the Monday before every weekend home game, and season passes before the start of the season. Homecoming this year falls on October 9th against Texas Christian University and Family Weekend on October 23rd against Kansas State.
Raider Alley
Looking for a more family-oriented Raiders tailgate experience? Head to Raider Alley nearby the Frazier Alumni Pavilion (on the southwest side) three hours before kickoff. This friendly fan experience includes food and a concert series that will get you ready for the first snap. Tents surround the area, each with local bites such as BBQ straight from smokers. The free fan fest leads into the game where the Goin' band marches by the Engineering Key. Gun's up, y'all!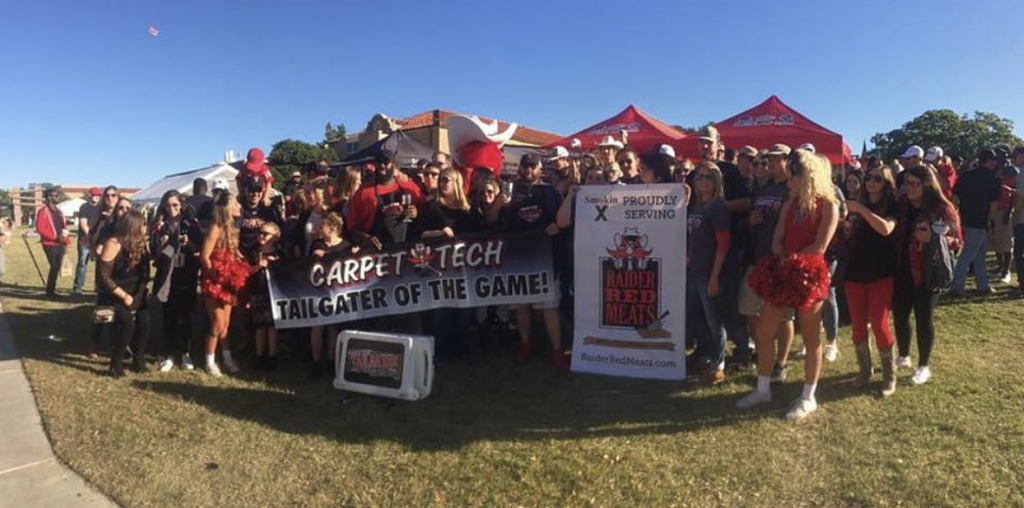 Restaurants
Tailgate, not your scene? Looking to grab a gourmet bite before watching the Raiders? Better yet, did your mouth-water when tortillas were thrown onto the field during the game? Yeah, that's right! Since the Raiders first took the field back in 1925, fans covered the field in plastic soda tops, now the tradition has evolved to tortillas. Legend has it that when ranked Texas A&M made the trip to Lubbock in 1992 (and were upset by the Raiders), an ESPN commentator pronounced that there was "nothing but Tech football and a tortilla factory in Lubbock." Well, he was surely wrong, but that's one way to open and uncover this flour fortune. While you may not be inclined to stock up on tortillas in Lubbock, there are plenty of savory selections to choose from. Student selections and local favorites are recapped here.
Caprock Cafe
This student acclaimed Lubbock favorite houses some of the best burgers known to man. The Mexican food is also top-notch and the queso is to die for. Oh yeah, and the green chile, chicken bacon, wrapped jalapenos will take your breath away. Literally. Just three miles from Jones AT&T Stadium and with two locations in Lubbock, Caprock Cafe serves as one of the top spots to eat during a trip to cheer on the Raider Red.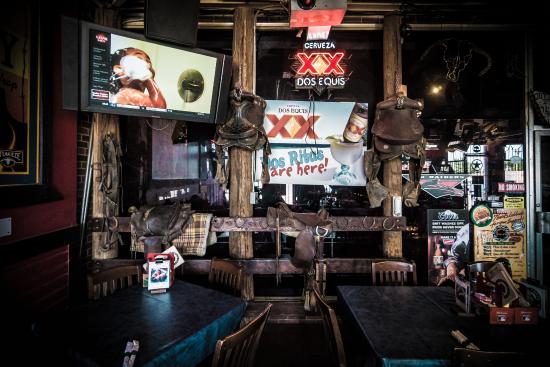 Cancun
Looking for Tex-Mex at its best? Head to Cancun which houses some incredible Mexican dishes in a room filled with TVs showing sports. One of the top-rated spots within campus reach, be sure to arrive early and grab a table!
Chuy's
Well known around the nation, this Tex-Mex spot will hit just a little differently in this town. Originating in 1982 in Austin Texas, Chuy's is a fun and funky local favorite that will be sure to fill you up on the game day. Recipes and ingredients are flown from across the Rio Grande Valley and New Mexico. The roasted chicken burrito is legendary and the creamy jalapeno sauce is to die for. Unique features include the green chili from Espanola, New Mexico, and the homemade family recipe, fajita marinade.
Jazz
It may not be Mardi Gras, but this Louisiana Kitchen sure knows how to have a good time. Within a mile from campus, this gem features po'boys, gumbo, and catfish that will make you question moving to LSU!
Orlando's Italian
Serving the same recipes since 1965, this is the premier Italian spot in the area and expects long waits. Order a Margatani for the table to start and check out the unique pizzas to share. The chocolate rum cake for dessert is just too good to pass up. The iconic "Down and Dirty" sauce originated with the Tortellini appetizer served at Orlando's and has since taken off. The spicy blend features heaps of habanero hot sauce alongside garlic spread. Restaurants such as the aforementioned Caprock Cafe use it in their servings.
BJ's
This mainstream classic is a perfect place to come on game day, regardless of whether you head to the stands or decide to kick back. The menu is a chapter book (seriously) and you will have no problem finding a good selection to choose from. The service will not disappoint and the sports bar offers its range of beers, including seasonal sensations.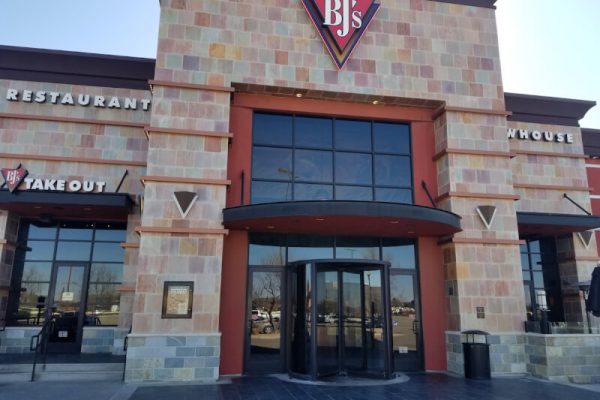 Bars
Everything is bigger in Texas, right? That applies to bars too! Here's a list of some of the top bars around the Lubbock area and just minutes from Jones AT&T Stadium. Additionally, the in-depth nightlife scene is depicted here.
The Library Bar Lubbock
College crowds cling to the Library Bar on game days and weekends. The popular sports bar offers craft beer, live music, and TVs everywhere you look. Time to call your friends and let them know you're headed to the library.
Flippers Tavern
Covered in vintage pinball machines, Flippers mixes the dive-bar scene with a quirky and unique touch. The tavern has a wide selection of beers along with a food menu as well. As a bonus, they serve vegan food and some of the best hotdogs known to men.
BierHaus Lubbock
Featuring live music, a friendly atmosphere and service, and some of the highest quality beers in town, BierHaus is the place to be. Located on Broadway, the bar is unique with a dog-friendly and temperature-controlled patio. Lunch and drink specials are updated every week and favorites include the huge hamburgers and wings.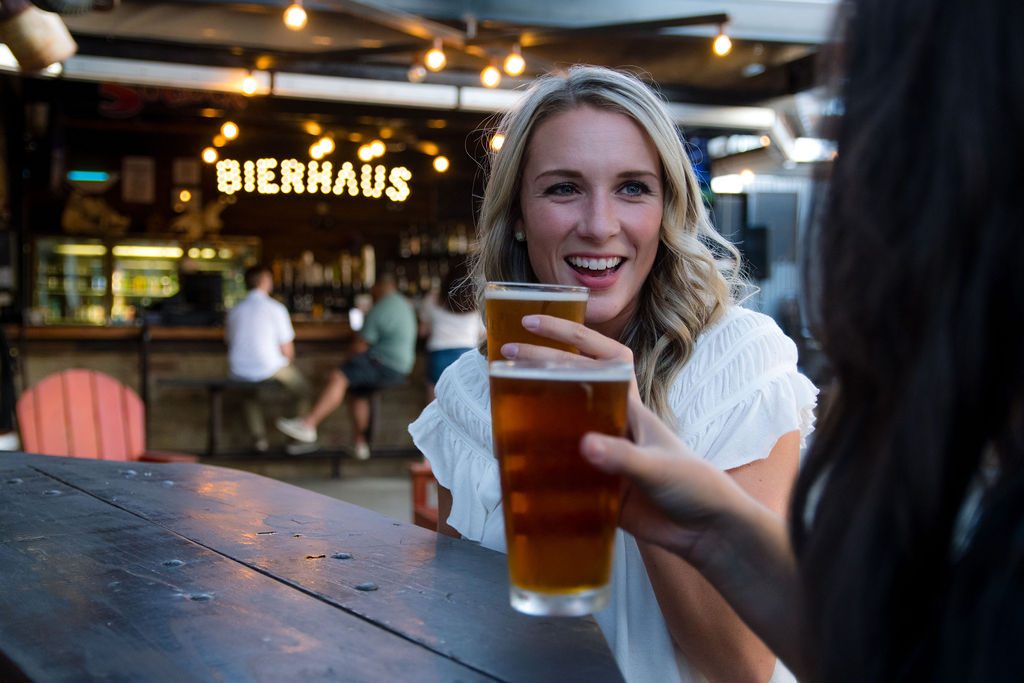 Cujo's Sports Bar and Grill
Owned by former NFL superstar safety Curtis Jordan, this is where game day begins. With memorabilia scattered throughout the tavern along with billiards and music, Cujo's has a fun vibe for everyone. The burgers and beer are solid and the pizza is sneaky good.
Skooners Grill & Bar
A family-owned and operated bar since 1998, Skooners takes pride in its massive burgers, superb service, and cold beer. Truly inclusive for all ages (21-101), this dive bar is a fantastic place to come with friends and family.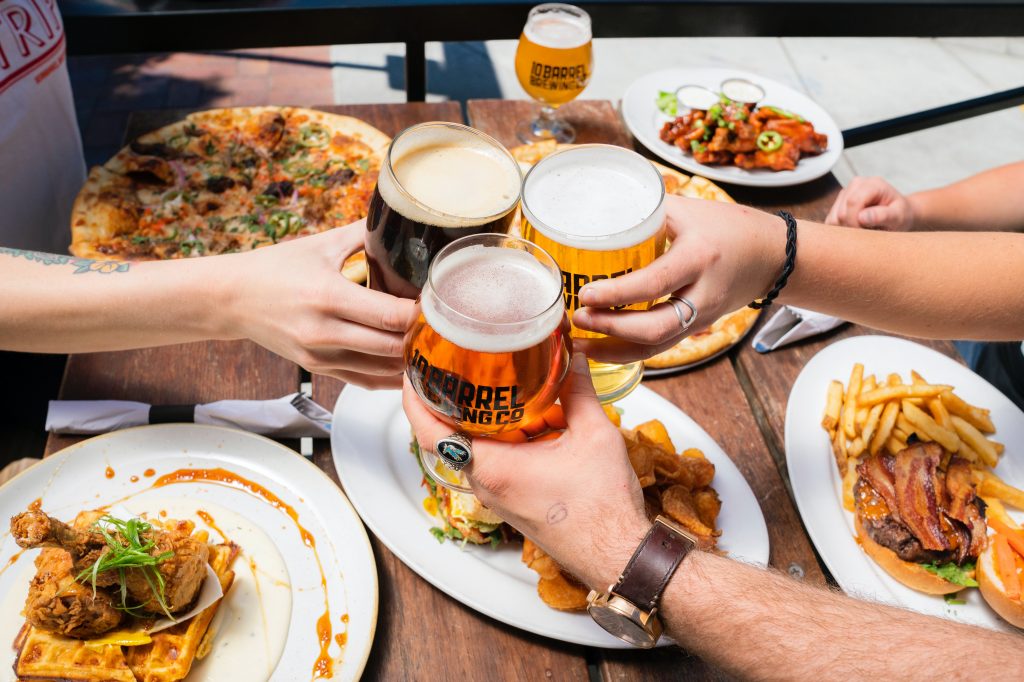 Best Game Day Traditions
The Red Raiders have a long history of traditions that make the game fun and bring together the fans. Stay on the lookout for some of these during your time checking out the Lubbock area, and Texas Tech. Here are the top five!
Will Rogers and Soapsuds
After the first glimpse of campus, fans will notice a massive statue wrapped and covered in red. The 3,200-pound statue (Nearly 10 feet tall) is of Will Rogers riding his favorite horse Soapsuds, into the Western Sunset. No ordinary statue, the Saddle Tramp spirit squad wraps the $25,000 landmark with red and black crepe paper before every home football game.
Raider Walk
135 minutes prior to kickoff, players and coaches greet fans on the walk to the stadium. The historic walk takes place between Canton Avenue and the Drive of Champions, and you won't want to miss it!
Bangin' Bertha
One of the most unique Texas Tech traditions involves a bell. One named Bangin' Bertha. The Saddle Tramps carry this historic bell on a trailer to every home football game and homecoming event. The bell was dominated by the Santa Fe Railroad and was designed in 1959.
Masked Rider
The oldest and most popular Texas Tech mascot, this tradition still stands from 1936. It began as a dare before it became a gameday staple. The ghost rider, with an identity unknown and guns up, leads the team onto the field.
Guns Up
Mentioned throughout this blog, Guns Up is a true tradition for Texas Tech. The hand sign serves as a greeting and a victory symbol at all athletic events. It originated in 1971 after L.Glenn Dippel, a former Texas Tech student, was infuriated by the "Hook em Horns" hand sign from the Texas Longhorns fans. The rest is history.
Lubbock was ranked 11th among best cities for college students in small metros (250,000 to 1,000,000 residents), and the sixth cheapest city for college students in the U.S. What is perhaps lesser known about this Texas town? The fall football frenzy is full of Raider Red on gameday, and premier restaurants and bars to top it off. This list will have you ready to rock this fall!
Produced By Lacey McCormack