College sports. The experience that for many of us sticks out in our memory the most when we think of college life. For fans of any college team, college sports weekend means a weekend full of good friends and even better food (kidding…) in preparation for our favorite college sports. Typically when we think of college sports, football is the first thing that comes to mind. However, there are so many other college sports and teams out there! What do all these college sports programs look like due to COVID-19? Do we know anything about the future for college sports?
What We Know So Far
While some college sports teams and administrators are hoping that the financial impacts of COVID-19 will only last for about a year, many others think differently. In fact, an NCAA senior executive says the struggles probably will linger into 2023.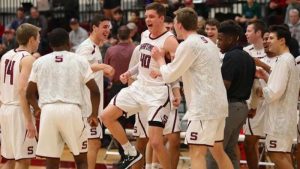 Moreover, many officials are claiming that NCAA championships will likely not happen as of right now. Brian Hainline, the chief medical officer of NCAA, also explains that 20% to 30% of the NCAA's Division III schools may close altogether. But, let's not lose hope! Athletics programs that have the money to provide COVID testing for sports teams will be able to play their seasons. Many schools, like some of our favorite CW schools, have been able to play their seasons safely thanks to sufficient COVID tests.
Along with Challenges Comes Change
In addition to many FBS bowl games having already been cancelled … the NCAA Football Bowl Subdivision schools, financial issues and shortages may result in a reduction from 16 playoff teams to 14 teams.  
Of course like everyone else in the midst of COVID-19, college sports will face many challenges, especially when it comes to college sports championships. Dr. Hainline explained that the revenues are not coming in.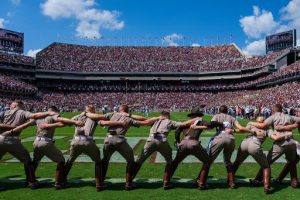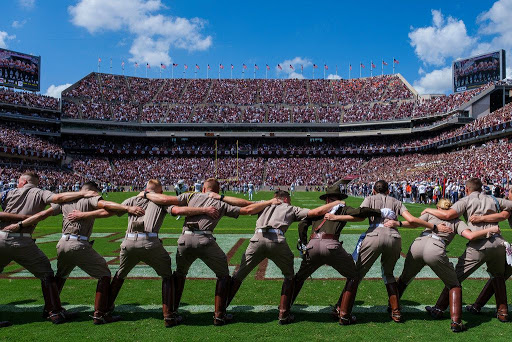 At the same time, Hainline addressed a bigger issue than just sports: about a quarter of Division III schools may not survive the pandemic. Moreover, most of the financial projections that have been made (not just for sports but for arts, music, and all programs that lots of these smaller schools offer) will not start turning around until 2023. 
College Sports and the Olympics
As of right now, lots of college sports are being cut due to COVID-19. This raises a concern for the future of Olympics participation. The college sports hit the hardest this pandemic include rowing, swimming, diving, tennis, track and field and volleyball. Over the past two Summer Olympics in 2012 and 2016, across these six sports, Team USA medaled 147 times out of the 216 total events, according to an NBC News tally.
Over twenty schools ranging from Stanford University to Dartmouth College have cut more than 90 sports programs, according to an NBC News count. More than 1,500 Division I student-athletes will not be able to compete at the varsity level for the most part because of COVID-19 cuts.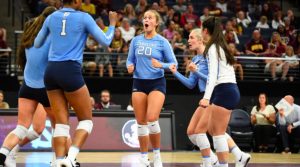 The ramifications of these cuts are just beginning to be sorted out by the U.S. Olympic organizations for each sport. Sarah Wilhelmi, director of collegiate partnerships for the U.S. Olympic & Paralympic Committee, said the college system is "an absolute lifeline for our Olympic development teams".
Alumni networks across the country are rallying to save school programs. At the University of Iowa, alumni have raised more than $3 million. At the College of William and Mary, student-athletes and alumni have joined forces to raise over $1 million for the cut sports, including track and field, gymnastics and volleyball, since the school announced the decision in early September.
While the cuts have been detrimental to countless student athletes across the country, it is amazing to see fans, coaches, students and more come together to save and support the sports programs that they love so much.
The NCAA Final Four Tournament
Now, let's get back to the NCAA. Hopefully, the NCAA will have a Final Four this year. As long as they can play the game, the revenue is accounted for from the broadcasts. It's important to note that the NCAA depends on the men's basketball tournament for nearly all of its revenue every year.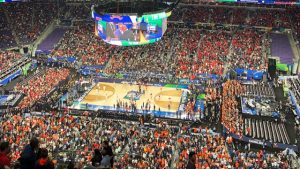 In total, the tournament brings in about $1.1 billion, which gets distributed to all of the Division I schools. Since last season's tournament was cancelled, the NCAA reduced the 2020 distribution amount from $375 million to $225 million.  As of now, the NCAA is considering a single location for the entire tournament … which would ensure player safety, reduce travel risks but have an economic impact on all of the Round of 64 and Sweet 16 locations.  For now, we'll remain optimistic and happy that we see the return of March Madness. 
College Sports and Testing
As we said before, schools that have COVID testing available and are testing on a regular basis are allowed to follow through with their college sports. However, since it is difficult to have a full oversight of COVID-19 contact tracing or testing, it's raising a significant challenge.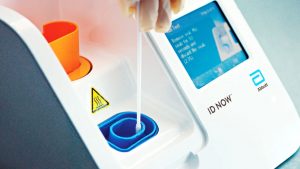 Schools that have the money are able to afford whatever testing is available, but smaller schools, such as most Division II and Division III schools, are struggling to afford testing.  This raises the question of how will schools be able to maintain their current sports programs? Hopefully, answers will come soon.
NCAA and Sport-sponsorships 
One of the biggest pressures in college sports right now is the entire issue of sport-sponsorships. There has been pressure raised within the NCAA to lower sport-sponsorship minimums. But, Hainline explained that there's always going to be pressure. On the one hand, you have student-athletes and families saying that you can't cut college sports since they are the foundation of many schools. But, on the flip side, you have athletic directors and departments explaining that they do not have enough resources to fund anything.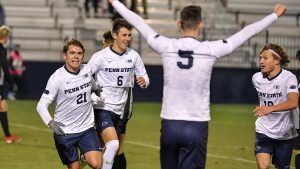 Hainline also addressed the issue that it's more than just the two major sports that everyone thinks of when they hear about the NCAA. There's 24 different sports in the NCAA membership. While we are hopeful that all 24 sports will persevere and make it out at the end of all of this, we understand the economic realities that COVID-19 has brought on everyone. 
Current NCAA Plans
According to the official NCAA website, the NCAA Division I Board of Directors approved a plan recently to conduct fall championships that were planned in fall 2020 to be held in spring 2021. The sports included in this plan are men's and women's cross country, field hockey, men's and women's soccer, women's volleyball and men's water polo.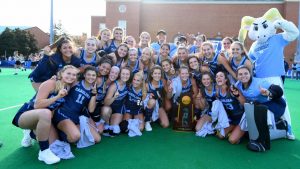 It's important to realize that bracket sizes will be filled at 75 percent of what they normally are. Furthermore, all championship sites will be predetermined and the number of preliminary-round sites will be reduced to support health and safety.
"We look forward to the spring, understanding things will look a little different but knowing the competitions will be just as meaningful as in normal circumstances," said acting board chair Denise Trauth, president at Texas State. 
Hope for the Future of College Sports
We think that Trauth is spot on! Although things will look a little different than they used to, it's important to remain optimistic and hopeful. Plus, competition and school spirit never break! In these uncertain times, college athletes need our support and positive attitudes more than ever. While it's terribly sad for fans of our favorite teams to see such a different season, imagine how athletes must feel.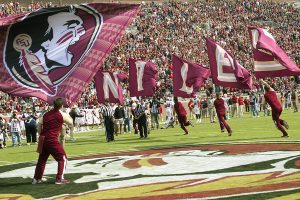 As fans, we must show our athletes the appreciation they deserve for all the hard work they give to our teams and to our schools. In times like these, we must embrace the new normal! 
How Can You Still Show College Sports Support?
College sports is more than just the game itself. The game itself is only part of the fun … it's about the rituals, like tailgates and pre-games that give us cause to gather! But, with COVID-19, we have to reevaluate how to show our favorite teams the support they deserve.
ESPN's College GameDay has gone virtual this year! For NCAA football fans, ESPN College GameDay is a major deal. You're probably thinking that virtual is nowhere near the same experience and you're right, it's very different! However, being different doesn't make it bad!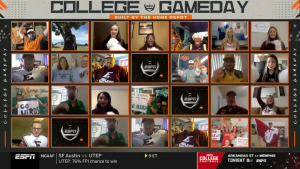 2020 is a year full of ever changing circumstances that no one saw coming. While virtual events are not the same as being there in person, we should be thankful! There have been great efforts made by athletes, coaches and school administrators to make it possible to watch college sports in 2020 and at the touch of our fingertips. Honestly, we think that's pretty cool!
Plus, it's 2020! Who says you can't virtually gather with friends and still eat amazing food while you watch the game? In 2020, technology is only getting better. From Zoom, social media, streaming services and more, you can still enjoy college sports with your friends, albeit in different locations. Virtual tailgates are the rage with many alumni groups across the country, complete with great food and specialty drinks (we here you Hotty Toddy!).
Stay Safe, Stay Cheering!
While we miss what life looked like, things are looking a lot different to ensure safety amidst the pandemic. Plus, when things do turn around, we'll appreciate watching live sports teams that much more!
When you're a diehard fan of a sports team, your love goes beyond in-person support. Send tweets to your favorite players and try watching live streams of college sports! You can connect with other fans that you would have never met over social media. Maybe try a group Zoom call to show your undying support.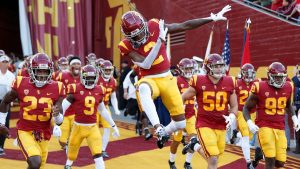 Although COVID-19 has made our reality much different, it's up to us to make the most of it. When things do get back to normal, it'll be that much more exciting to cheer on our favorite teams together. Until then, be safe and stay healthy!
To read more about your favorite college sports and other CW featured campuses, check out https://collegeweekends.com/#/.
By Erin Fisher