Pre-gaming
A big pre-game tradition at Virginia Tech is the Hokie Walk! Two hours before kickoff, fans can cheer on Head Coach Justin Fuente and team as they walk through the streets of Blacksburg. The team walks off their bus to "Enter Sandman" giving the fans a preview of what's to come and hype everyone up.
Tailgating is a big deal in Blacksburg. Before games, you can find students, parents, even alumni tailgating on Center Street. Located only a block away from Lane Stadium, Center Street is the ideal place to be before games. There's music, food and drinks, and of course- a whole lot of maroon and orange. The streets are filled with fraternity tailgates and crowds like no other. Center Street is a time for everyone, not just students, to come together and cheer on the Hokies!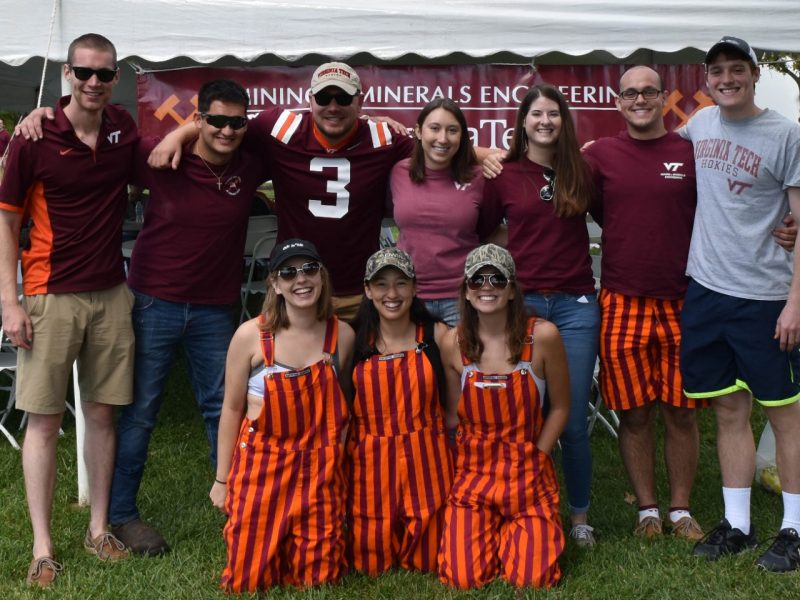 What to wear?
Virginia Tech fans are all about that Hokie spirit. Game day attire is a bit more casual at Tech, consisting of jean jackets, handmade shirts, and like we said before … a whole lot of maroon and orange. Students love to show off their spirit in their customized Tech gear, wearing a jersey, or even going all out for the "Maroon Effect" or "Orange Effect" games. Whether sporting a VT shirt, or simply wearing the school's colors, you will fit in right at Center Street.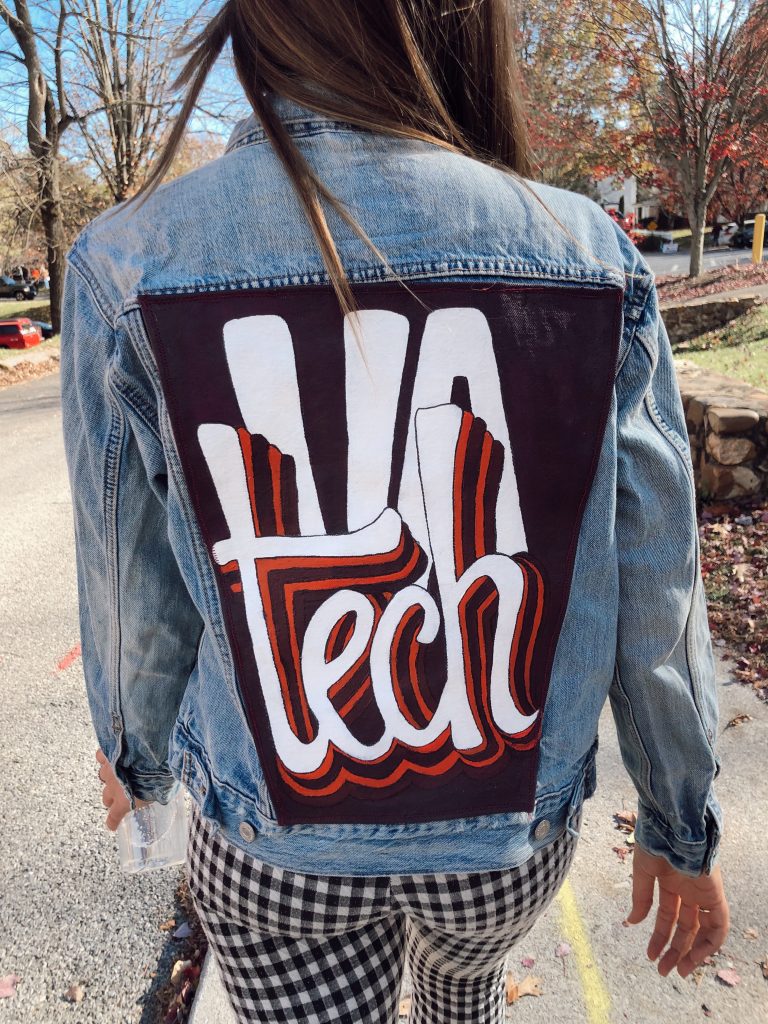 At the game
For almost twenty years, Virginia Tech's football team has run out of the tunnel to the iconic song Enter Sandman by Metallica. The fans begin to cheer the team on by chanting 'Let's Go' and 'Hokies' from either side of Lane Stadium. As soon as the song begins to play, everyone in the stadium starts jumping and screaming, causing mini earthquakes every now and then. The whole experience is electric and guaranteed to cause goosebumps.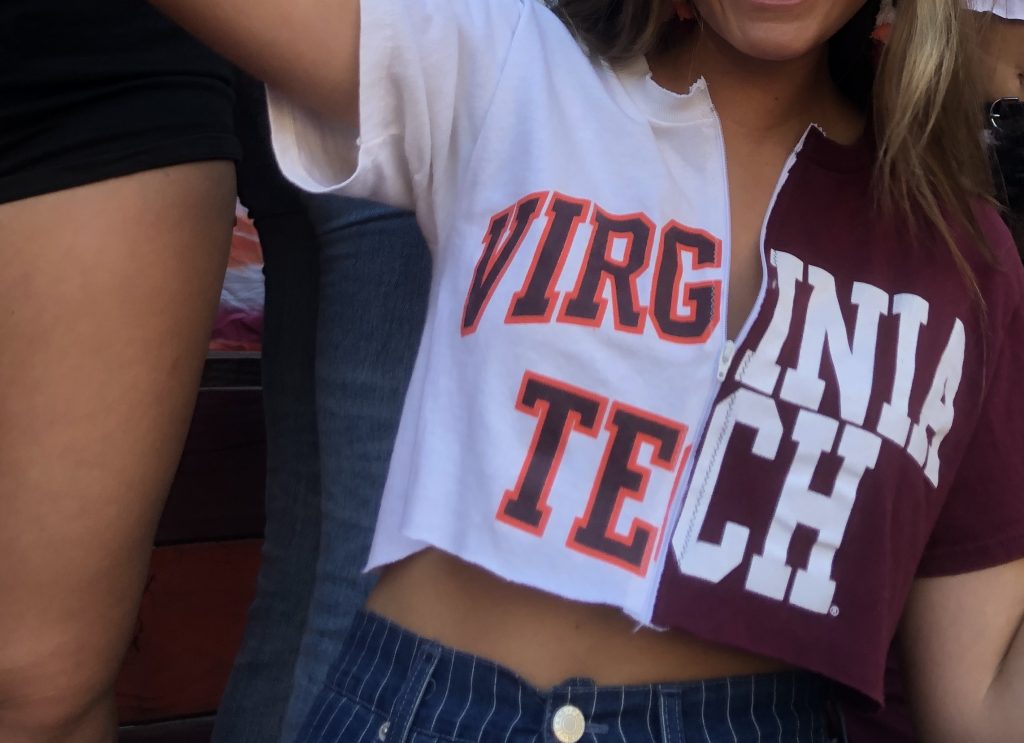 Cheering on the Hokies!
Virginia Tech Football has a few traditional cheers that are said during the game.
The first cheer is done after the opposing team runs onto the field. Everyone gets together and sways back and forth and chants…
"We ready…
We ready…
We ready for y'all!"
The next cheer is when Virginia Tech gets a first down. The band, The Marching Virginians, begin to play and the crowd chants….
"Go Tech!
Go Tech!
H-O-K-I-E-S
Hokies!"
For more about gameday tailgating and stadium policies, as well as parking and shuttle information follow this link!
(Written by Virginia Tech student, Grace Barbaro)