Whether you're in town for a sporting event or a fun vacation, Myrtle Beach has so much to offer. Though it's not a typical "college town," Coastal Carolina University is not too far away. Myrtle is also a hot spot for many youth sports tournaments and is attractive to many tourists. There's lots to explore in Myrtle Beach, so here's a guide to help you hit all the most popular spots!
Myrtle Beach
If you're looking for an exciting, action-packed getaway, Myrtle Beach is a great choice. There are many activities to do, especially if you are coming to town for a sports tournament and have some time off. 
"The Strip," as Ocean Boulevard in downtown Myrtle Beach is commonly called, is famous for its oceanfront restaurants, beach bars and neon-lit attractions. The Strip is also home to lots of beach stores and various rides and events. All can enjoy a panoramic and beautiful view from the gigantic SkyWheel . There is also miniature golf, water parks, waterway cruises, golf and live entertainment theaters that will be sure to keep you busy!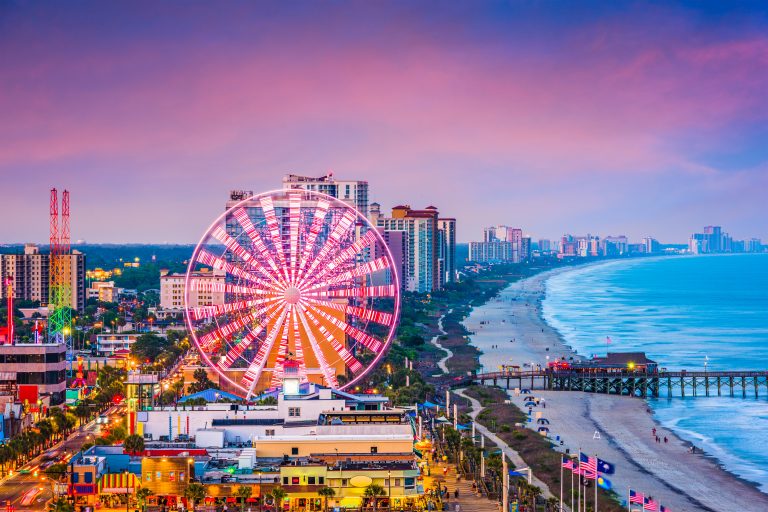 In general, visitors should be aware that Myrtle Beach is more crowded and is louder than North Myrtle Beach, and they may experience long wait times on holidays and summer weekends. However, don't miss an opportunity to have fun in the sun in Myrtle Beach!
North Myrtle Beach
Quieter and less commercial than Myrtle Beach itself is North Myrtle Beach. It is quieter and less crowded, creating a relaxing and intimate setting for vacationers. Though there may seem like there is "more to do" in central Myrtle Beach, North Myrtle still has a plethora of activities and retreats, just minus the crowds. Here are some must see places. 
If you're a water bug, you're in luck! North Myrtle Beach offers lots opportunities for water sports, boating and fishing. Cherry Grove Pier is a great place to fish and relax while you wait for a catch. If you are more adventurous, Action Water Sportz rents out jet skis and pontoon boats. They even offer once in a lifetime dolphin watching tours!  
Barefoot Landing is another popular place in North Myrtle Beach. There's shopping, top notch restaurants and amazing attractions for all to enjoy. There is a carousel, arcade and ropes course, Barefoot Landing is also home to the Alabama Theatre, the only live entertainment theatre in North Myrtle.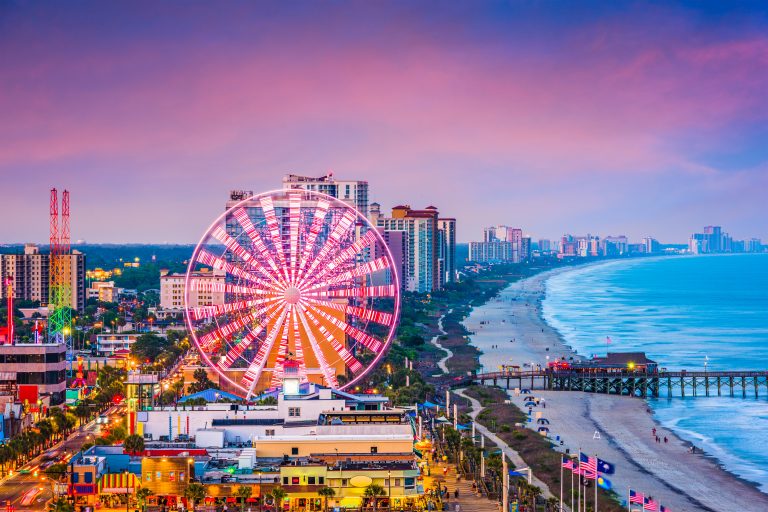 Located right next to Barefoot Landing is Alligator Adventure. At Alligator Adventure you'll find yourself face to face with some of nature's fiercest and most beautiful animals. One of South Carolina's most outstanding tourist attractions, Alligator Adventure is one of the largest facilities for reptile life in the world! 
These are just a few of the many things there are to do in North Myrtle Beach. If you're looking for a place to relax while also having lots of fun, this is the place for you!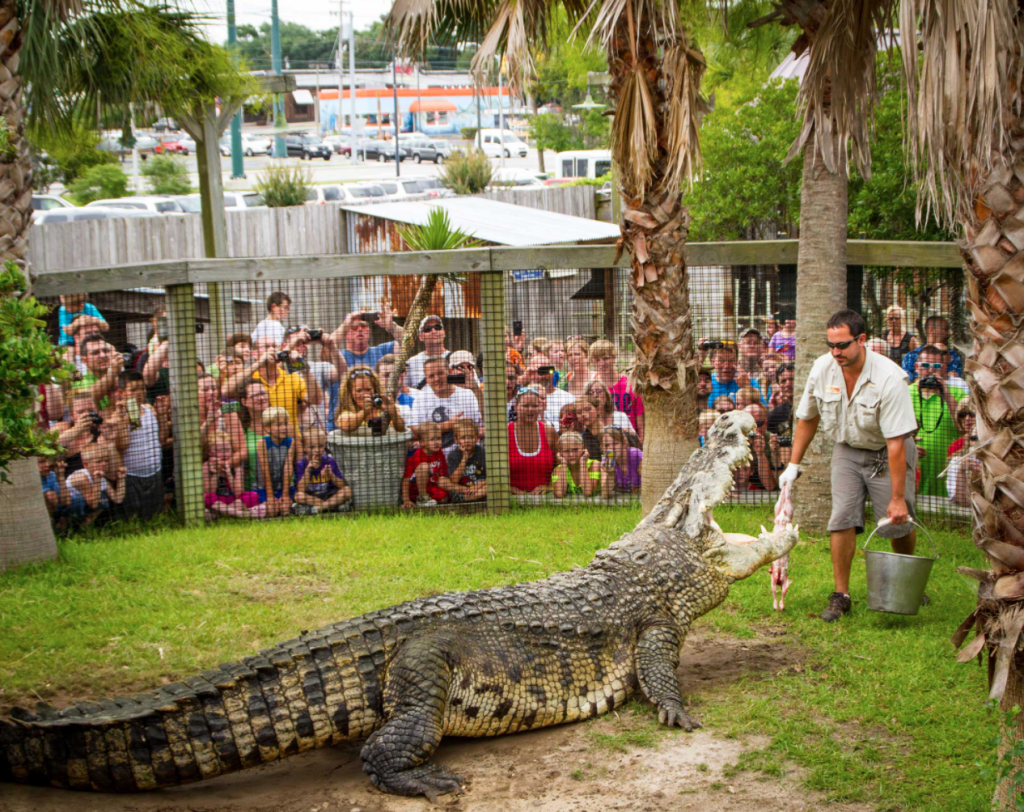 Golf Courses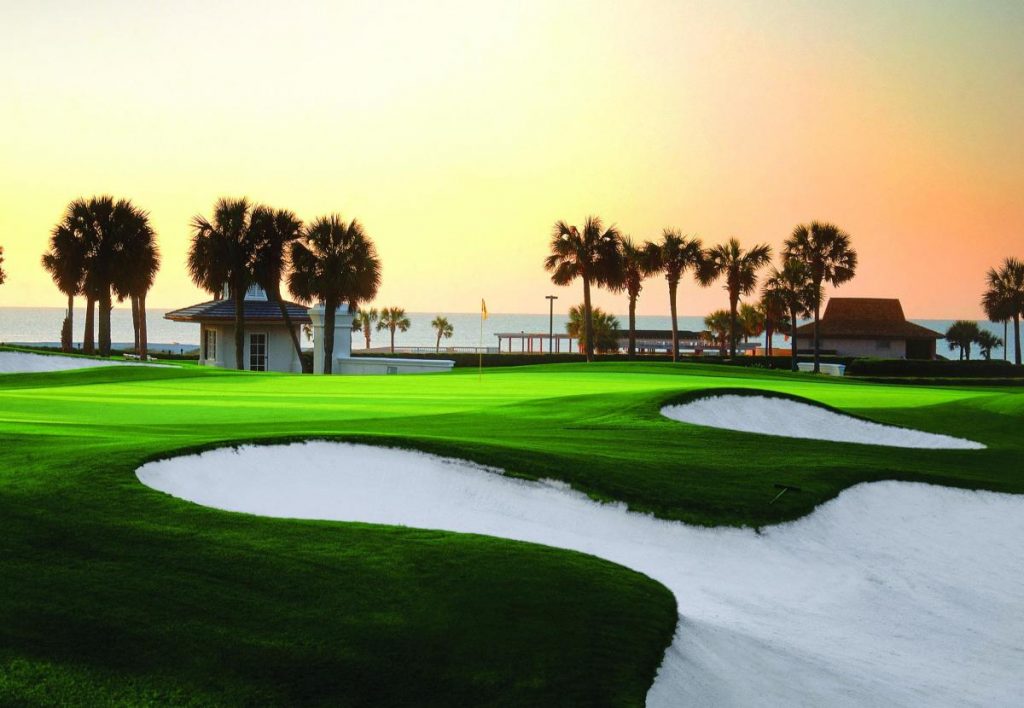 Coastal Carolina University
About 15 minutes Northwest of Myrtle Beach is Coastal Carolina University. The campus has a few great spots to see if you venture out of Myrtle Beach for the day. 
The Atheneum is often used as the symbol of Coastal Carolina University. The Atheneum was dedicated in 1966 as part of the first Student Union, now known as Atheneum Hall. In 2015, the newly renovated building was opened and renamed Atheneum Hall Alumni Center.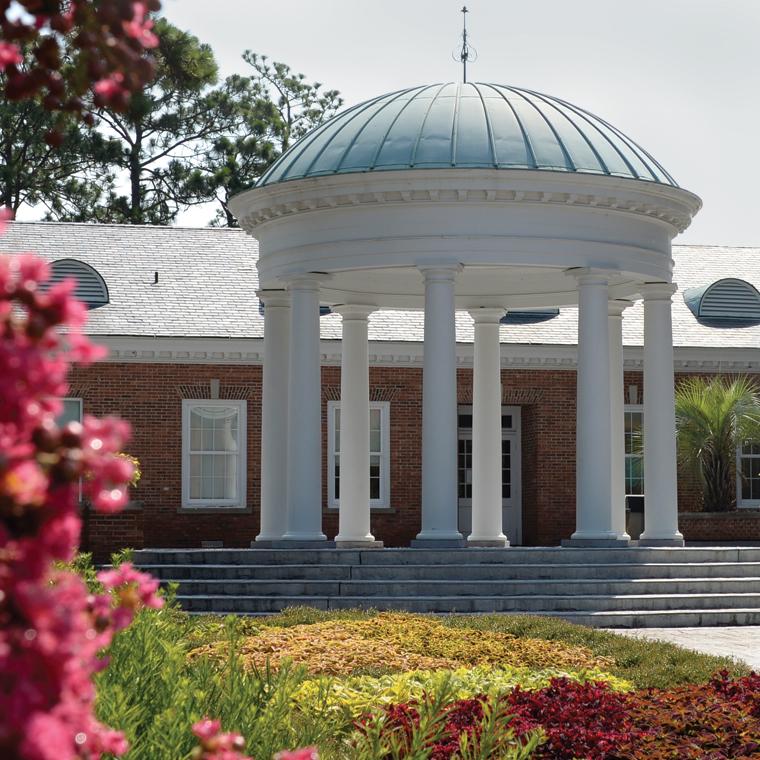 Brookgreen Gardens is the botanical gardens of South Carolina's coastal community. Located south of Myrtle Beach, the 9,127-acre property preserves the natural landscape of this historic site. Don't miss this beautiful spot.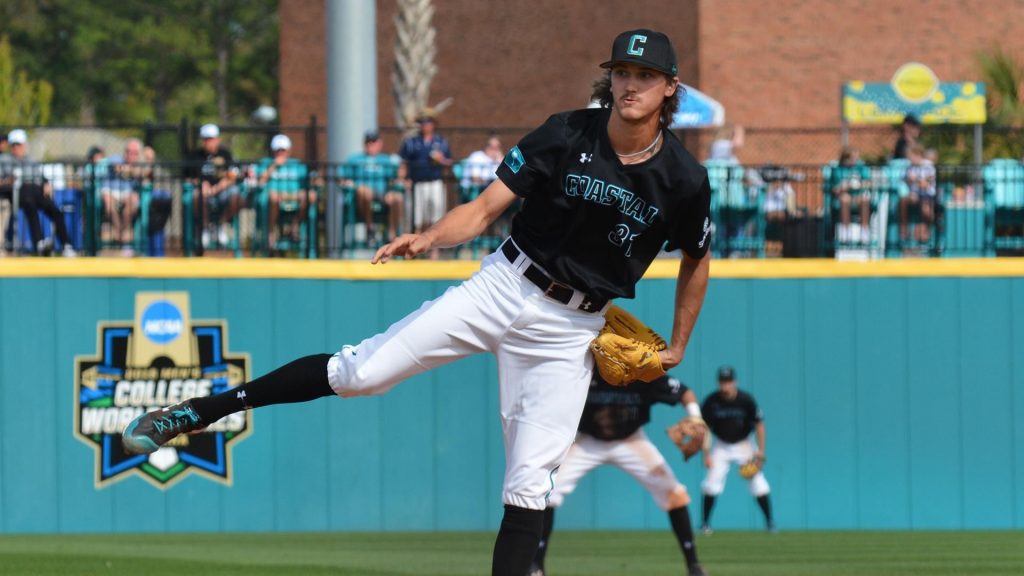 Coastal Carolina is also the home of the 2016 NCAA Baseball National Champions and an emerging college football program along with several other strong Division 1 sports teams – and has a rowdy and electric fan base guaranteeing a great game day experience.
Youth Sports Tournaments
Not only is Myrtle Beach a great place to have fun in the sun with family and friends, but it hosts many youth sports tournaments as well. Myrtle has attracted a lot of tourism and, in turn, revenue due to these sporting events. The amazing athletic facilities in Myrtle Beach are a big reason that so many tournaments are wanting to be held there, and here are just a few.
The Ripken Experience Myrtle Beach offers nine state of the art baseball fields. There are also multiple batting cages, bullpens and training facilities. The complex is also in close proximity to the shopping, dining and entertainment options found at nearby Broadway at the Beach and Coastal Grand Mall, making it a great central place to host a baseball tournament.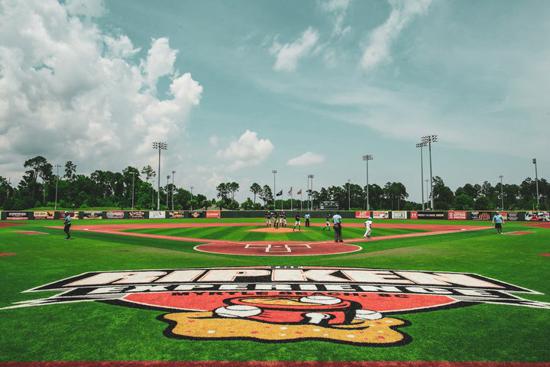 North Myrtle Beach Park and Sports Complex has a range of event facilities equipped to host activities such as baseball, softball, lacrosse, soccer, flag football and even quidditch. The Complex has four regulation youth baseball/collegiate softball fields, two regulation high school/collegiate baseball fields (that can be transformed into youth baseball and collegiate softball fields if needed), eight regulation soccer/lacrosse fields and eight batting tunnels. Additional amenities include umpire/official rooms, concession areas, picnic shelters, playgrounds, walking/biking trails and more. This Complex has so much to offer.
The Myrtle Beach Sports Center caters more to indoor sports like basketball, volleyball, wrestling, gymnastics, cheerleading, handball and more. The Center features eight basketball courts and 16 volleyball courts. For added convenience and functionality, the facility also has seven team rooms, bleachers, a private mezzanine for elevated viewing and even a café with indoor and outdoor seating.
These sports facilities and more make Myrtle Beach attractive for these large tournaments. The 2021 calendar of some of the major sporting events coming to the Myrtle Beach area can be found here!
No matter the occasion, there's something for you and your family at Myrtle Beach.
By Ashley Byer, University of Georgia, Class of 2023.