Ever wondered what there is to do in college towns during the summer? Parent/student campus tours, orientations, sports camps, summer festivals … for a number of reasons, college campuses can be great destinations for your summer travels providing a lot of fun activities and things to check out for the whole family.
Prospective Student/Parent Visits
One of the first things that comes to mind when thinking about visiting college towns during the summer is the opportunity for prospective students and their parents to tour campuses.  Although college campuses are typically not as active as during the summer as during the school year, there are still plenty of great opportunities to take in the college environment with guided tours throughout.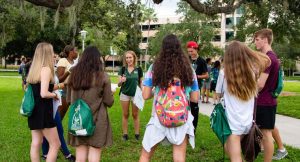 During the summer months, college towns are typically less busy than normal, making it ideal for families to come visit. Traffic will be lighter and there won't be much of a wait for anything. As a result, campuses during the summer month provide a more relaxed environment with great weather … which can be great opportunity to take it all in! Check with each school's admissions department to schedule on-campus tours with a recruiting team to make sure you see every hidden gem on campus!
While on campus, it can be helpful to take in local restaurants, local shopping, movie theaters, parks, and other points of interest to see if the school and area is a good fit.
On-Campus Camps
Most colleges provide a variety of sports specific camps for middle school and high school student-athletes.  In many cases, these camps span over several days/nights and have games that parents can come and watch.  Whether or not your child is a budding college athlete, this can be a great opportunity for them to gain skills and learn from the very best college coaches (and athletes) in the country … while the entire family also takes in the college town.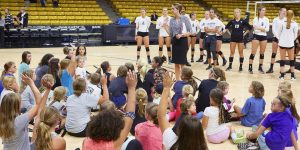 Additionally, many summer camp programs on college campuses offer kids the chance to simulate the college experience by staying in on-campus dorms, eating in cafeterias, and learning at university facilities without the social and academic pressures that can accompany the freshman year. If a student has already had the experience of maintaining a summer camp schedule while navigating a college campus, that first day of school could be a little less daunting.
If you're a parent looking to send your kid to an on-campus/overnight camp, don't worry! I'm sure there is a CW rental property with your name on it! Let your kid enjoy the college campus while you explore the town in a warm and inviting space.
Festivals & Concerts
Most students are only on campus from August to May, but quite a few also stay in their college town during the summer months, whether they call the area home, are taking summer courses, or they work in town. Attending college is about education, of course, but it's also about the overall experience and vibe within the college town and the summer months can be equally exciting with a bevy of college town festivals and concerts.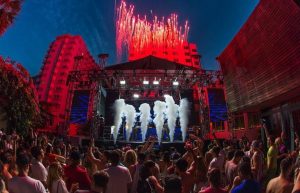 As an example, the University of Michigan in Ann Arbor and a close drive from Detroit is a hot spot for fun summer events. The town's most famous summer event is the Ann Arbor Summer Festival. Over three weeks, the party spreads out across the University of Michigan campus and also downtown Ann Arbor. With music, arts, and family entertainment, there is something for everyone at the festival, including college students, parents, kids, alumni, and more.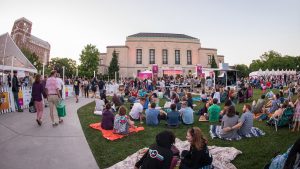 Another fantastic event is in Athens, Georgia, a great CW location! The University of Georgia is located right in the heart of this historic town full of art, music, and music.  The AthFest Music and Arts Festival takes over downtown Athens every summer and hosts local and regional musicians and artists.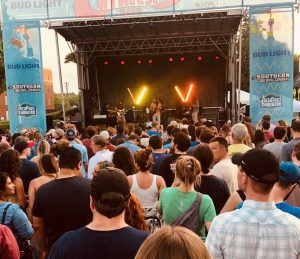 In Blacksburg, Virginia and home of Virginia Tech, Summer Solstice is held annually in June to celebrate the beginning of summer and captures Blacksburg's lighthearted spirit and sets the mood for the lazy, hazy days of summer ahead.
Outdoor Adventures
College towns have a special energy about them, especially in the summer. Part of what makes some college towns unique is the amazing outdoor experiences they offer. Let's talk about some of the college towns with the best wilderness excursions and trails out there!
The quintessential outdoor recreation town, Boulder, is the home of the flagship campus for the University of Colorado. Located in the foothills of the Rocky Mountains, Boulder is home to trail runners, hikers, climbers, and mountain bikers among other outdoor enthusiasts. There are too many hikes, trails, and climbs to list but a few favorites include the Wonderland Lake Trailhead, the Flatirons Vista, and Rattlesnake Gulch.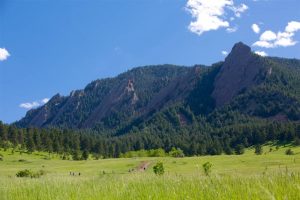 You also don't have to leave Boulder for a great time though. Brick-paved Pearl Street is a central avenue of Boulder famous for its historic storefronts and unique boutiques. It's the perfect place to spend an afternoon just strolling and sampling the cultural offerings.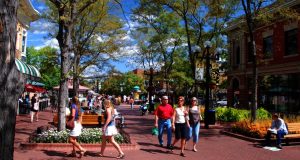 As a city that is both rustic and cosmopolitan, Boulder has more diverse dining options than you might imagine. At the Boulder Dushanbe Teahouse, you can find an authentic Tajik teahouse that was reconstructed brick by brick, from a teahouse formerly from Dushanbe, Tajikistan. Here you'll find authentic Persian kotlets, Tajik plovs, and an incredible selection of teas from all over the world.
The Blue Ridge Mountains are just a short drive away from several featured CW colleges, like Liberty University, the University of North Carolina, the University of Virginia and more. From beautiful sunrise hikes to bike trails, runs, picnics, and more, some of these college towns are known for their incredible views right off the Appalachian Trail.  Additionally and while in Virginia, checking out the many breweries and wineries along Route 151 is a must!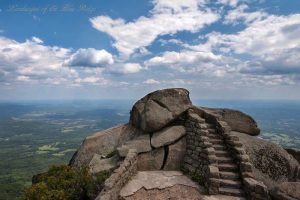 College Town Coffee Shops
Can't think of anything to do? Grab your favorite book or your work laptop and find an amazing coffee shop near you. College towns are full of the best coffee shops! Find a nice spot outside, maybe in the shade, and try out some new drinks. From iced lattes, iced coffees, cold brews, to iced teas and lemonades, coffee shops can make any summer day a great vibe.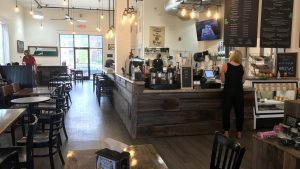 Plus, if you have work to do, they can be a great place for productivity. Take your visiting friends or family to a local shop for a pick-me-up and cute baked goods. There's something in a coffee shop for everyone!
Unique College Town Bars & Restaurants
If you are looking for something fun to do or a great local restaurant, check out CW's College Town Favorites at our featured destinations to find a the perfect spot to eat or grab a cool beverage.  Catch a sports game, play some pool, grab some appetizers and order your favorite drink as college towns are filled with unique restaurants and bars that represent the spirit of the college town the most. With great food, amazing drinks, friendly faces, and a fantastic game on TV, this can be a fun activity to unwind after a busy day.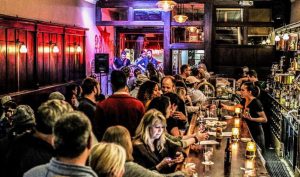 With all these activities in mind, how will you spend your summer in college towns? With CW rental properties always available, be sure to visit your favorite college town in the summer. From amazing food, great music, good coffee, spectacular views, plenty of shops, and more, college towns have something for everyone in the summer!