Traveling in Big Ten country and wondering where to grab some of the best and most authentic grub during your college campus visit? Here, we break down the top college eats you can find in the Big Ten universities from one of our favorite campus foodie shows, Campus Eats by the Big Ten Network.
Top College Eats in the Big Ten as Featured by BTN's Campus Eats
1. Seven Saints – The University Of Illinois
Seven Saints is among the best places for sandwiches in the state of Illinois. This restaurant specializes in creating delectable sliders by experimenting with various ingredients that combined create almost a religious experience. The size of these sliders allows customers to try a variety of flavors without filling up. With over 12 types of sliders, it is a guarantee that everyone who stops by will find something for their taste, from a classic buffalo chicken slider to more sophisticated combinations such as the epic salmon slider marinated in soy sauce and ginger. Head down to the University of Illinois to find out what all the buzz is about.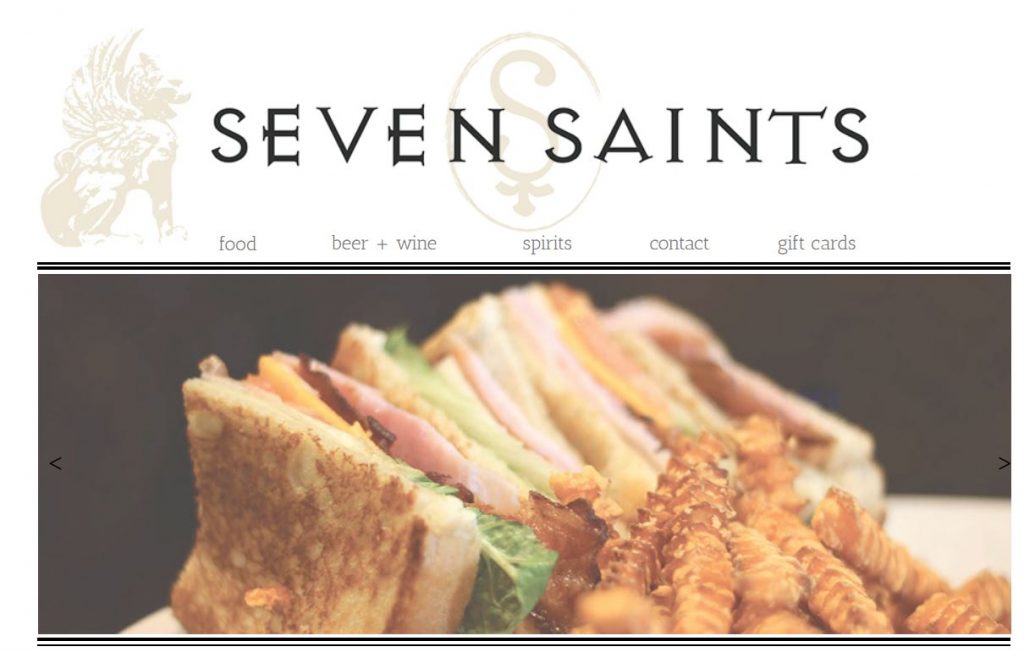 2. The Village Deli – Indiana University
Breakfast all day, need we say more? Don't let the word deli fool you; this joint is all about breakfast, all day, every day. This restaurant started out as your regular deli, but after realizing that many students preferred to have breakfast later in the day, they decided to switch it up and serve breakfast at all hours. For over 35 years, The Village Deli has been devoted to bringing delicious and hearty meals to help students kick start their day. If you stop by, make sure you try out their award-winning plate of Paxton's potatoes.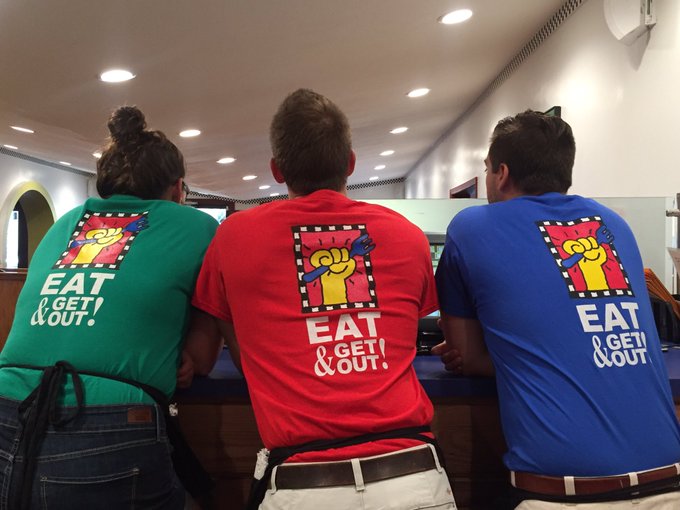 3. Basta – The University of Iowa
From the moment you walk into Basta, you know that you're about to have one of the greatest meals of your life. The chef at this restaurant found his life-calling during a trip to Italy. He found out that the simplicity of Italian food is what made it special, which is why he decided to bring the taste of authentic Italian cuisine to Iowa. Do you want to try the best tiramisu you'll ever have in your life? Head down to Basta, their one-star Michelin heirloom family recipe for tiramisu is bound to impress everyone.
4. Hurts Donut – The University of Nebraska
This family-owned and operated donut joint opened its doors in 2016, and the business has been booming ever since. Hurts Donut is open 24/7, but it doesn't matter what time you decide to stop by. Your donuts will be fresh out of the fryer. At this joint, you can choose between a simple glazed donut or go for a more elaborate concoction such as their "maple bacon me crazy," yum!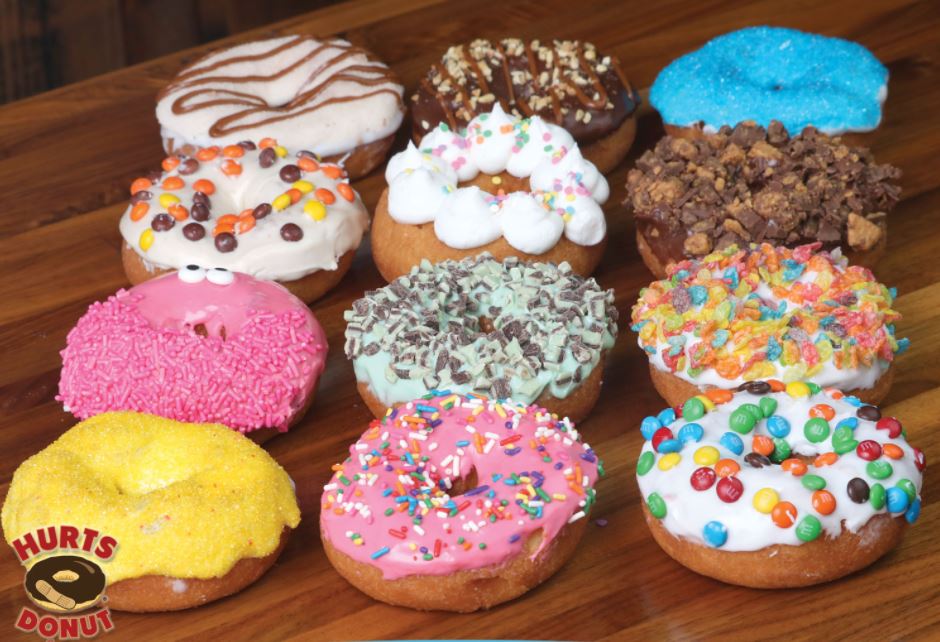 5. Stuff Yer Face – Rutgers
Rated at the 13th spot out of over a hundred restaurants in New Brunswick, Stuff Yer Face is a must-visit. This Restaurant is famous for its selection of stromboli sandwiches and beers from all around the world, but its menu includes a wide variety of appetizers, grilled sandwiches, burgers, pizza, salads, and more. If it is your first time visiting Stuff Yer face, we recommend you order their specialty, a stromboli. A stromboli is a sandwich with all of your favorite fillings, cheeses, and sauces wrapped up in the freshly made dough. At Stuff Yer face, each stromboli is made especially for you. With over 35 fillings to choose from, you can build a stromboli that is unique to your taste and cravings. 
6. Michigan State University
If you decide to visit the Michigan State University at Lansing, check out these two unique and delicious restaurants:
– The Soup Spoon Cafe: This cafe is best known for serving a wide variety of soups. Their soup selection changes daily, offering 6 different soups made from seasonal ingredients of the highest quality every day. Want to try a little bit of everything? You can! The Soup Spoon Cafe offers "soup flights," which contain small portions of many different soups, so you can try everything without getting stuffed.  However, even though they are known for their mouthwatering soups, this cafe offers a full menu to satisfy various tastes.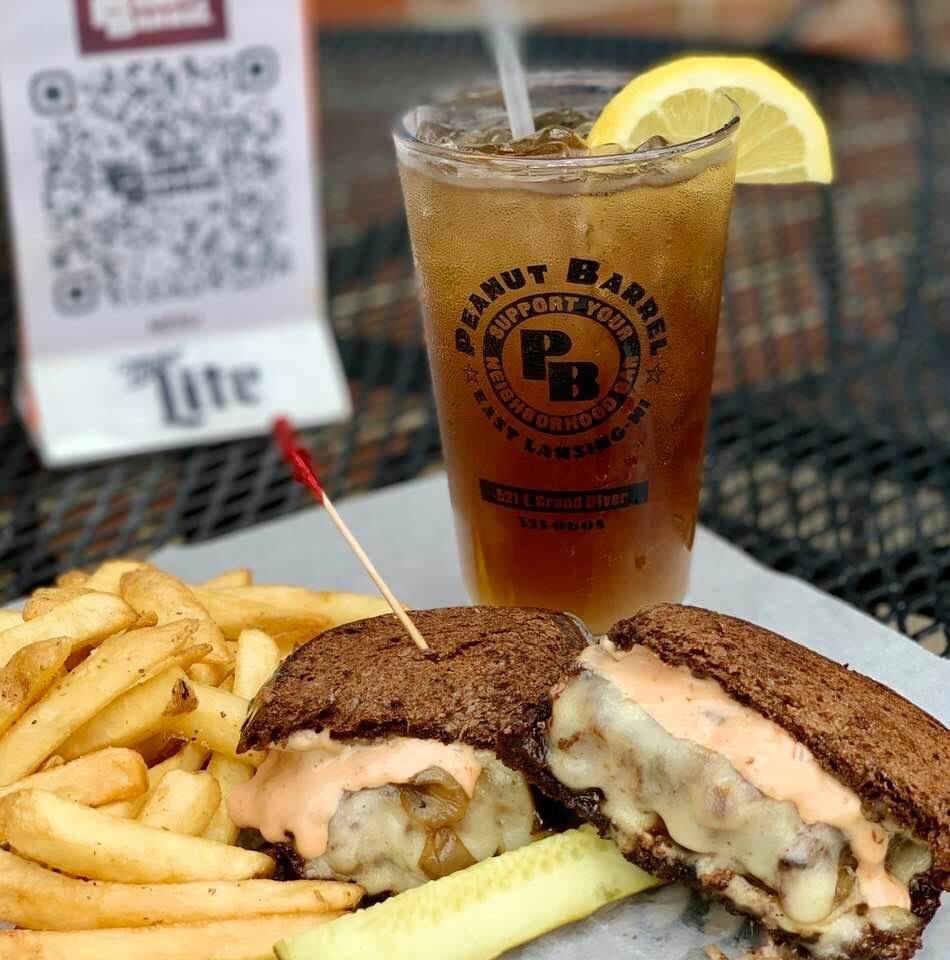 – The Peanut Barrel: Want a one-of-a-kind burger? Head to Peanut Barrel to find it. This joint buys fresh produce every day, including their freshly baked locally bought burger buns. The Peanut Barrel is a prime pre-game hangout spot. With the stadium so close, sitting at the patio can feel like you're actually at the game; you can hear the crowds cheering and the band playing. Head down to Peanut Barrel to soak in the Michigan State spirit.
7. Fraser's Pub – The University of Michigan
The Fraser's Pub has been open for over 50 years. This is the perfect place for a fun night out, catching a game, and grabbing a great bite. Watching sports is a big draw at Fraser's Pub, and you can usually take your pick between two or three games being broadcasted on the many flat-screen televisions around the bar. Like any good sports bar, Fraser's has a selection of appetizers, sandwiches, dinner plates, and their famous burgers.
8. RJ Bentley's – The University of Maryland
R.J. Bentley's was founded over 40 years ago, and it has become a well-known landmark, richly steeped in Maryland tradition. R.J. Bentley's mission is to make all of its customers feel like they are at home. This establishment celebrates the accomplishments of UMD athletes by having some of their jerseys on the wall, which makes for a very unique decor style. Everyone has their number-one choice from their Bentley Jamaican Chicken Fingers to their High-Test Nachos, but it is not just the food that makes this place a campus institution. R.J. Bentley is one of those places that bring people together and has become a pre-game tradition for many locals. 
9. Hangover Easy – Ohio State University
Located in the heart of OSU, Hangover Easy is one of the best spots to do Brunch in all of Columbus, Ohio. This uniquely decorated joint serves hearty, filling, and delicious classic breakfast foods. Hangover Easy's dishes are as colorful and fresh as their names, such as the Struggling To Get Up pancakes or the Walk of Shame donut sandwich with eggs, sausage, bacon, and cheese. One of the mottos of Hangover Easy is "breakfast cures all," does it? It is up to you to find out!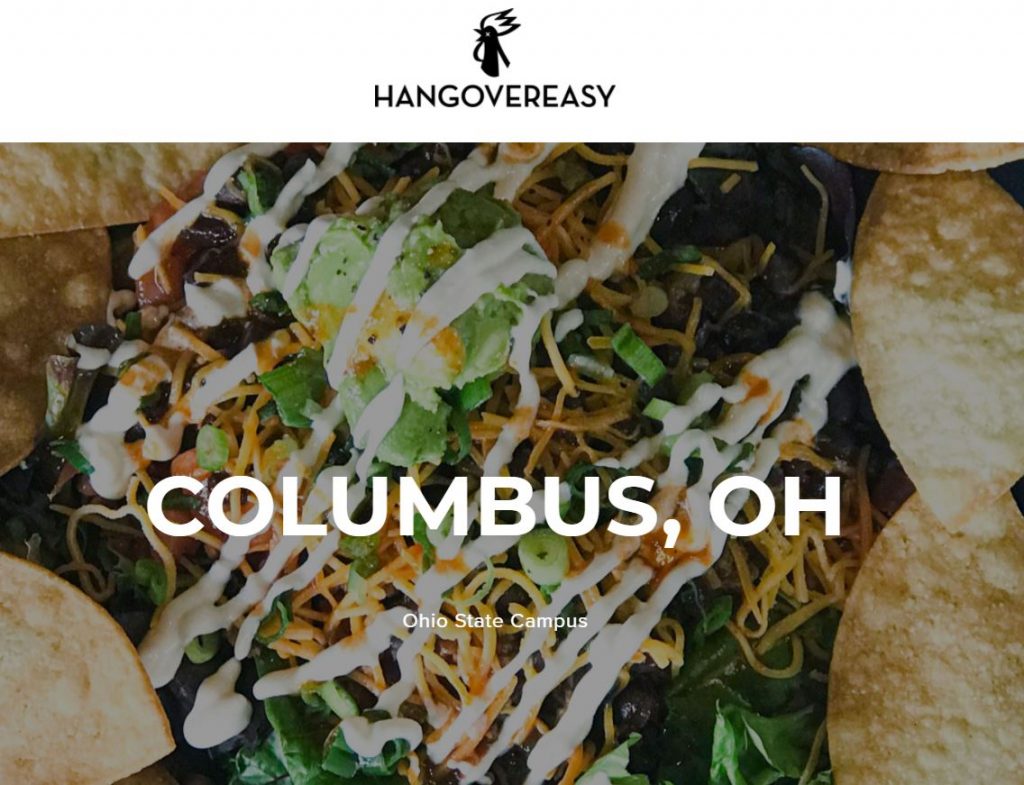 10. Penn State University
Are you heading to Penn State for a visit? You cannot miss these two great iconic State College restaurants:
– Cafe 210: This cafe has been a Penn State tradition for as long as many can remember. This staple of the community is a favorite to students, alumni, faculty, and residents. Moreover, this establishment offers top-tier live entertainment, welcoming local and touring bands. While Cafe 210 offers a great atmosphere for a fun night out or a relaxing afternoon on the patio, they also serve delicious food at affordable prices. Head down to Cafe 210 to experience the traditions of this local favorite.
–The Tavern Restaurant: Recently remodeled in 2020, The Tavern is a homey, colonial-style eatery with sidewalk seats. Eating at the Tavern, you are surrounded by history, from the original sign of the establishment dating back to the 1920s and photographs of the coaches from Penn State decorating the walls. The environment and the hospitality make this restaurant comfortable for visitors and locals alike.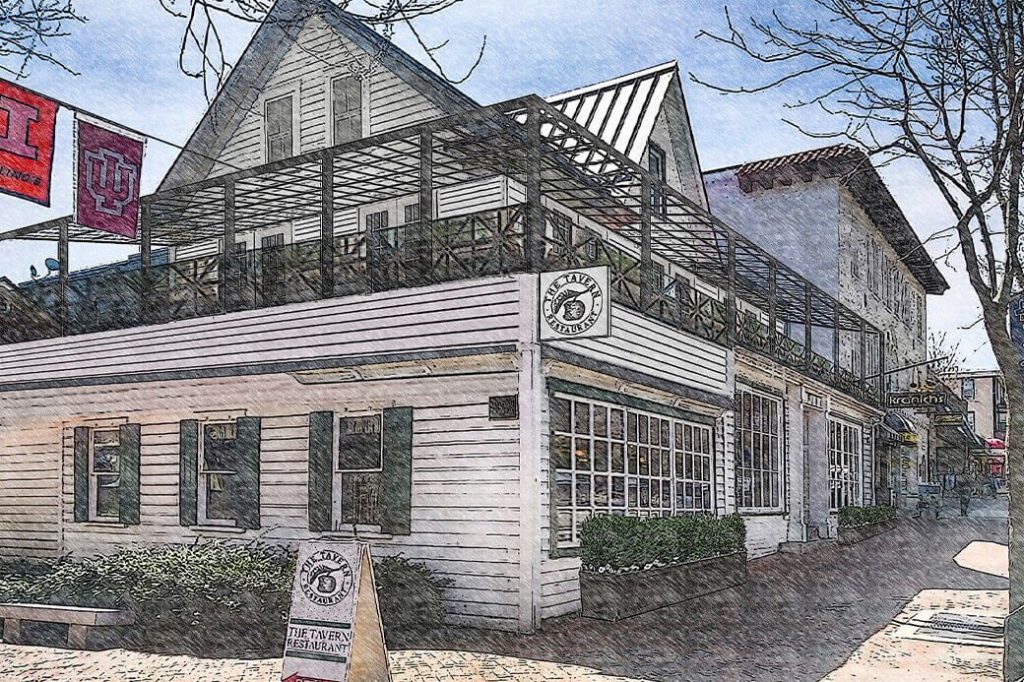 11. Tullibee – The University of Minnesota
Tullibee is one of the best spots of international cuisine in the twin cities. This restaurant uses a unique Nordic cuisine approach to food, by honoring ancient methods, purity, simplicity, and freshness in all of their dishes. This restaurant will take you on a Scandinavian journey with their food and decoration. Tullibee's purpose is to bring culture to all of its customers through its flavorful and uniquely prepared dishes. Head down to Tullibee for a mouthwatering experience you will not soon forget.
12. Nine Irish Brothers – Purdue University
Ready for an authentic Irish experience? The Nine Irish Brothers will give it to you. This family-owned and operated restaurant serves top-quality Irish food and spirits, ranging from salads to steak to the Irish Guinness Stew. The Nine Irish Brothers is an award-winning pub you don't want to miss. The music, the food, and the friendly staff will make you feel right at home.

13. Paul's Pel'meni – University of Wisconsin
Ready for some delicious Russian dumplings?  Paul's Pel'meni is an eclectic, small place located right at the heart of Madison with friendly service, incredible food, and affordable prices. Don't let their small list of fillings fool you. While they only offer 3 choices (potatoes, beef, or both), their The Works seasoning is made with curry, sweet chili sauce, butter, cilantro, and more, turning this simple dish into a delicacy.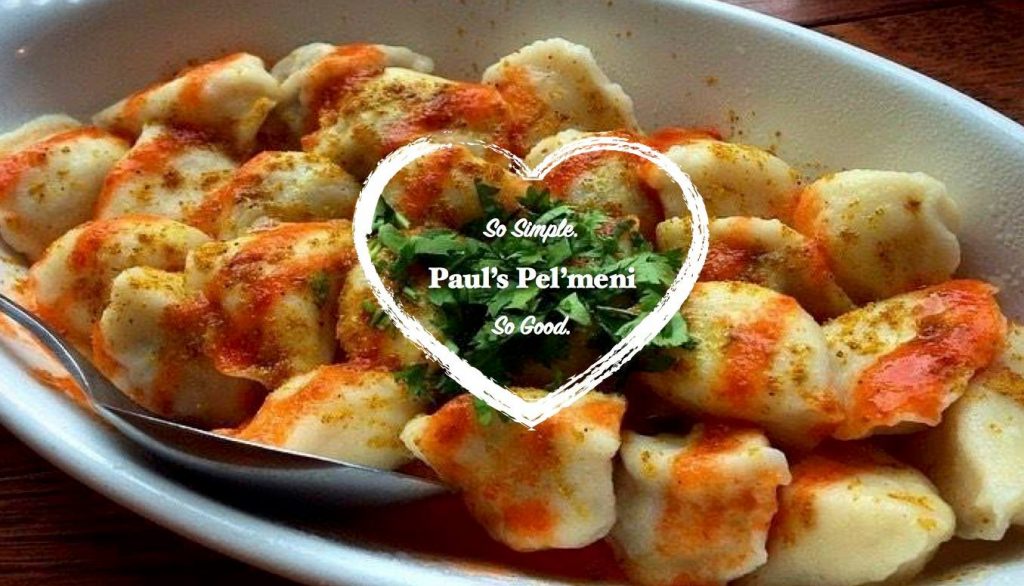 14. Bat 17 – Northwestern University
Bat 17 is a breakfast, lunch, and dinner pub that takes a page from New York's finest delis. The sandwiches at Bat 17 are considered one of the best you could find in Evanston. Their bread is baked specially for them by Benninson's bakery, a nearly 100-year-old institution. All of the athletic teams from Northwestern go to Bat 17 to celebrate their victories, so if you want to catch a glimpse of the Northwestern sports spirit, make sure you check out this pub.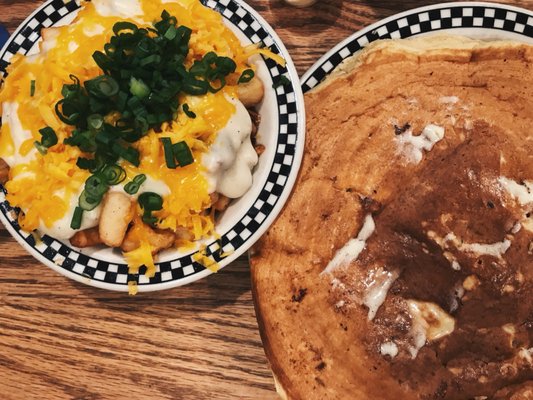 Hungry yet?  If you would like to read more about where to eat or things to do in college towns, college athletics, and more, check out some of our additional CollegeWeekends blogs!