Saturdays in the South have been built around two things for decades – football and tradition. The SEC is home to some of the nation's most die-hard fans, with the most outrageous and spirited traditions. These top 5 unique traditions of the SEC are just a taste of what the Southeastern Conference has to offer their visitors.
1. "The Grove" at Ole Miss
With intense football fans, comes even more intense tailgating. Ole Miss takes the cake for the best tailgating spot in the South with "The Grove." Located in the center of the university's campus, "The Grove," is a 10-acre plot of land that transforms into tailgate heaven. With tents filled with fine china, chandeliers, and course after course of traditional homecooked meals, Ole Miss offers us southern hospitality at its finest!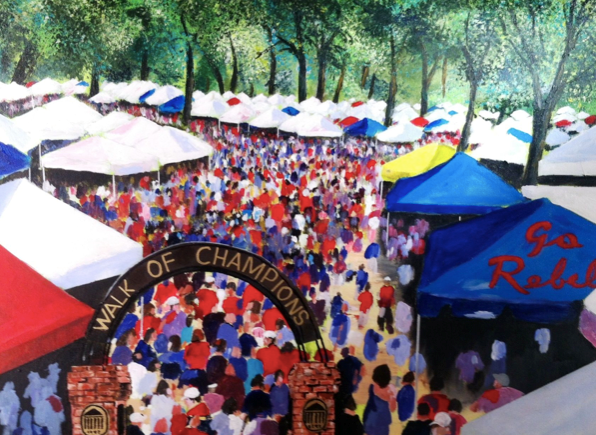 2. The "Iron Bowl"—Auburn vs Alabama
Topping tailgating by quite a margin, is southern football's intense rivalries. The best example is the over a century old tradition of "The Iron Bowl." This is the nickname given to the annual Alabama vs Auburn college football rivalry game played every year, usually over Thanksgiving weekend. One of the oldest rivalries in the nation, the first ever Iron Bowl was played on February 22, 1893.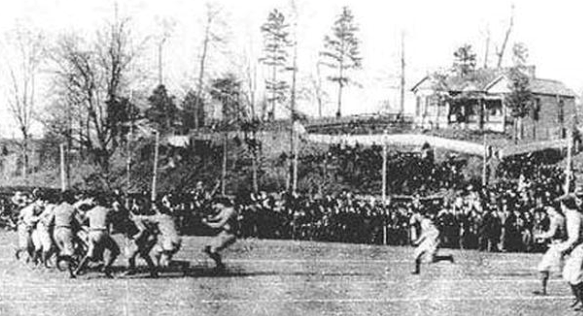 3. The "Tiger Burn" at the University of South Carolina
Another notable rivalry of the South is found in South Carolina between two of the state's most well-known schools—The University of South Carolina and Clemson University. In 1902, things started heating up when what became known as the "Carolina Clemson Riot" occurred one night after the Carolina Gamecocks surprisingly defeated the Clemson Tigers. Every year, to commemorate this historic event, USC students stand around and watch a large, wooden tiger burn to the ground a few days before their annual game against Clemson.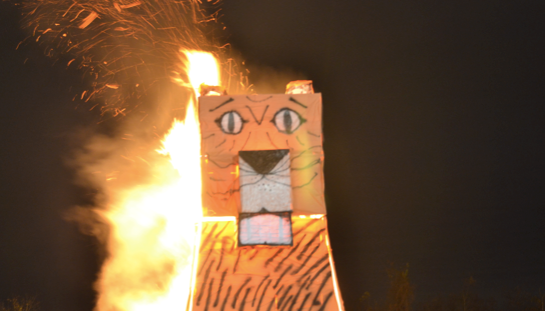 4. Cowbells at Mississippi State
Rivalry or not, any SEC football game comes with all the bells and whistles—cowbells to be exact. Forget the traditional rally towel. Mississippi State fans are invited to ring cowbells throughout the stadium during any home game. Understandably, the practice was outlawed between 1974 and 2010, but has since been welcomed back into the hands of Mississippi fans.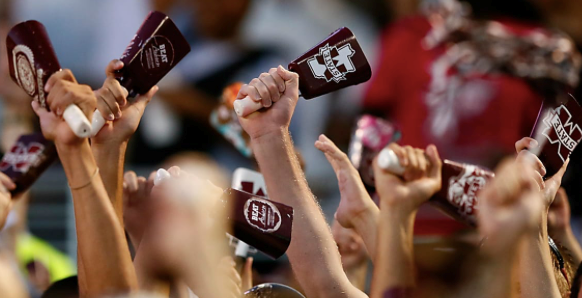 5. Texas A&M's 12th Man
A tradition that truly shows the spirit of the SEC is Texas A&M's 12th Man. Dating back to 1922, during a brutal game against the Centre College Praying Colonels, E. King Gill, a member of the team, was up in the press box helping identify players. After several injuries and much lost hope, the coach signaled for Gill to come down to the field and help his teammates defeat the Praying Colonels. Just like that, the 12th man was born. The student section at Texas A&M stands together, every game, during the entire game, to symbolize and emulate Gill's commitment to his fellow Aggies.