Are you hoping to go on a fun road trip this winter in or near college towns but don't know where to start? Don't worry, we got you covered. We created a Western US road trip, ten hour-long road trip with six destinations.  Rocky Mountain high!
Western US Road Trip: From Utah To Colorado
Hour total: 9hrs 40 min
Provo, Utah → (1 hr 10 min) Salt Lake City, Utah → (40 min) Ogden, Utah → (6hrs 40 min) Fort Collins, Colorado → (1hr 10min) Boulder, Colorado.
Eager to see snowy mountains towering over you or want to go skiing with friends and family? If so, this road trip is for you.
1. Provo, Utah: The first stop for this Western US road trip is none other than Provo, Utah, home of Utah State University. Provo is known as "The Garden City" due to its extensive fruit orchards, gardens, and trees. You will find delectable restaurants, enviable sceneries, and a prestigious university in this wonderful college town. During your time in Provo, we recommend you check out the following attractions.
Bridal Veil Falls: Bridal Veil Falls is a beautiful waterfall in Provo Canyon. This destination is easily accessible via an easy hiking trail that connects to the parking lot of the canyon.
Monte L. Bean Life Science Museum:

This museum boasts a collection of over 500,000 specimens. 

If you are a science enthusiast or are simply looking for something informative and fun, The Monte L. Bean Museum is the place for you.

BYU Museum of Paleontology:

The BYU Museum of Paleontology takes visitors on a journey through dinosaur science's cutting edge. The museum is a flourishing hub of discovery, and you're invited to join it. Travel back in time with fully mounted dinosaur exhibits, some of which are so new that they have yet to be named. Observe scientists and students at work through the display window of a real fossil laboratory while the discovery takes place.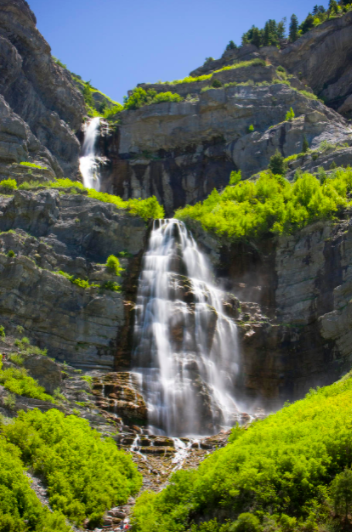 2. Salt Lake City, Utah: The next stop on this road trip is Salt Lake City where the University of Utah is located. The drive from Provo to SLC is only 1hr and 10 min, which means you'll have plenty of time to spend in this wonderful city before you have to hit the road again. Salt Lake City is a young, dynamic city with nearby skiing and mountain-based activities. 
Visit the Mormon Temple:

The Mormon Temple is a well-known landmark in Salt Lake City. Between 1853 and 1893, this magnificent structure was designed and built in the distinctive Mormon style. Three towers stand at each end of this massive granite building, with the highest, at the east end, bearing a 13-foot-high gilded depiction of the angel Moroni. Only Mormons are permitted to enter the temple, but highly accurate models of the magnificent interior are shown in the North visiters' centers, which are available to the public.

Ski at nearby resorts:

Salt Lake City should be on your list of locations to visit if you enjoy skiing. Park City, Deer Valley, Snowbird, Alta, Brighton, Solitude, Snowbasin, Powder Mountain, and Sundance are all within easy driving distance of the city. The resorts of Park City and Deer Valley are just up Interstate 80. Alta and Snowbird are further up the Little Cottonwood Valley via highway 210 if you prefer smaller resorts. Both of these picturesque routes take you into the heart of Wasatch Range.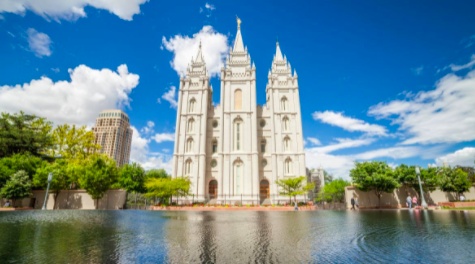 3. Ogden, Utah: After your stay in Salt Lake, it is time to travel to the neighboring town of Ogden, only 40 minutes away. In Ogden, you will find plenty of city bustle, but you'll also find a wide range of outdoor activities. For retailers, foodies, history aficionados, and art collectors, historic 25th street is the place to go.
Hill Aerospace Museum:

This Museum not only has about 100 aircraft on show in its two indoor galleries and outside airpark, but it also has hundreds of artifacts reflecting the history of aviation in the United States Air Force, Hill Air Force Base, and the state of Utah.

Ogden Nature Center:

This 127-acre wildlife sanctuary offers children, teachers, and adults hands-on field classes as well as being a rehabilitation center for hundreds of injured and orphaned wild birds.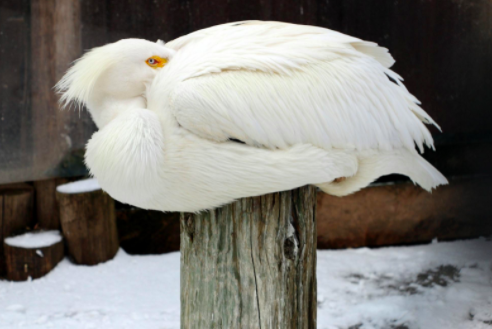 4. Fort Collins, Colorado: The time has come to leave the wonderful state of Utah and head to Fort Collins, Colorado, home of Colorado State University. The drive from Ogden to Fort Collins is 6 hrs and 40 minutes, but the scenery you'll pass by on your way there will make it all worth it. Fort Collins is Colorado's Craft Beer Capital, so if you are 21+ years old, make sure to visit one of their many award-winning breweries.
Fort Collins Scavenger Hunt- It's a Small World:

Discover the best of Fort Collins while surprising your pals with a fantastic scavenger hunt. On this scavenger hunt, you'll walk with purpose to visit the most interesting locations in Fort Collins while learning about the city's history and culture. With the scavenger hunt app, you can take hilarious photos, answer tricky trivia, and have a great time! 

Go on the Old Town Food Tour: The Old Town Food Tour is unlike any other, as you will have the opportunity to try the cuisines of many different local restaurants. You will also be paired with a knowledgeable tour guide who will not only aid you in showcasing each restaurant but will also provide you with information on what makes Fort Collins one of America's fastest-growing communities. Go to their website to find out more!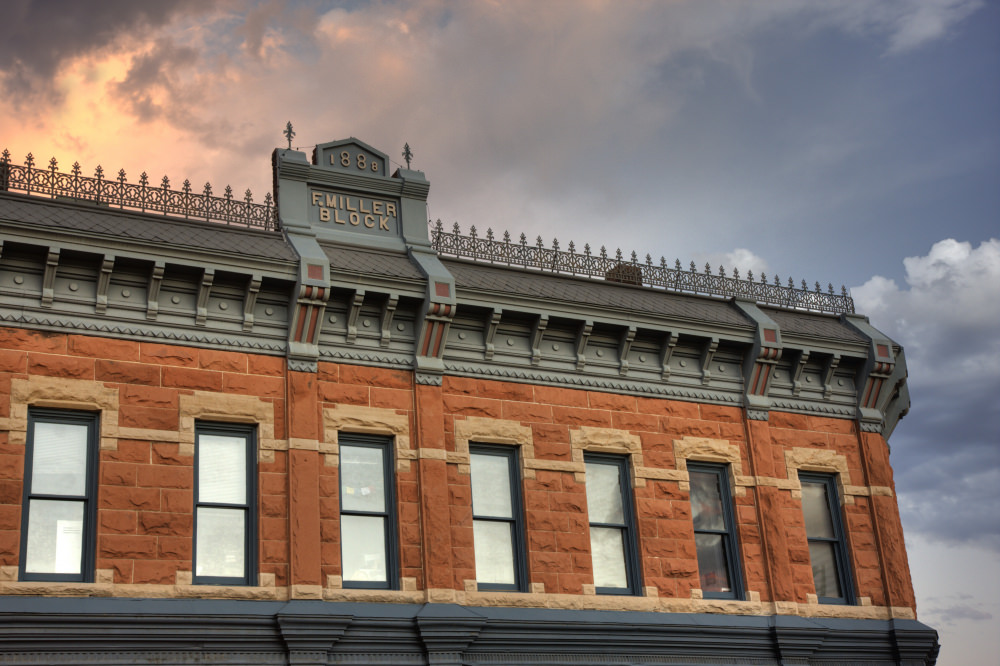 5. Boulder, Colorado: After your time at Fort Collins comes to an end, it is time to head south to Boulder and head to Buffalo country (aka home of the University of Colorado). With a short drive of one hour and ten minutes, you will find yourself in one of the country's most beautiful college towns. With enviable views and a plethora of fun activities to choose from, Boulder has quickly become a very popular college town. From Downtown to Pearl Street, the city is booming with live music, delectable restaurants, unique shops, and unparalleled nightlife. 
Dark Horse (Bar):

Dating back to the '70s, The Dark Horse is a long-time Boulder favorite. This bar is decorated from floor to ceiling with unique movie props, antiques, and all kinds of quirky objects. From wagon wheels and canoes hanging from the ceiling to old mirrors and license plates, going to Dark Horse is guaranteed to be a unique experience. While the decor of this place alone is enough to pay a visit, The Dark Horse also offers a variety of delicious plates, local tap beer, and arcade games. If you head down to this bar, you will notice that they have a different event every night, from karaoke to trivia and bingo, but they are best known for their epic tricycle race every Tuesday night.

Hike on The Boulder Creek Path:

The Boulder Creek Path, which stretches for 5.5 miles throughout the city, is ideal for a morning jog, an afternoon stroll, or a stroll through the city. The trail's outer edges will take you through flowery meadows and past gushing streams, while the central section will take you straight through Boulder's heart. Not to mention the breathtaking vistas of the mountains along the way!

Pearl Street Mall:

The Pearl Street Mall, a marvelously captivating four-block-long pedestrian mall in the heart of Downtown Boulder, celebrated its 30th anniversary in 2007. The mall is filled with colorful, vibrant flowers virtually the entire year, and street performers with various talents make the Pearl Street Mall one of the top people-watching spots in the city.
If you are looking for great spots to eat or a place to stay during your visit to Boulder, click here.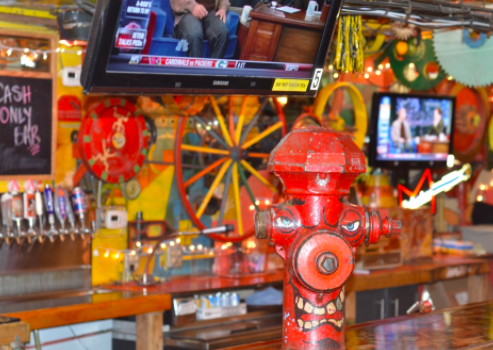 And, that is the end of a great Western US winter road trip! 
If you enjoyed reading this blog and would like to get more information and tips like these, check out the rest of College Weekends' blogs!