In celebration of Women's History Month, CW is shining light on the tremendous impact many women have had on their universities (and beyond!) … starting with Clemson University!
Trailblazers: Margaret Marie Snider & Virginia Cole Skelton …
You may or may not know that Clemson was originally an all-male military school. It wasn't until 1955, that the university began allowing women students seeking degrees to enroll. When the 1955 spring semester began, Margaret Snider was one of 11 young women enrolled alongside nearly 3,000 male students. Having been a transfer student from Anderson College, she finished off her degree at Clemson in just two years!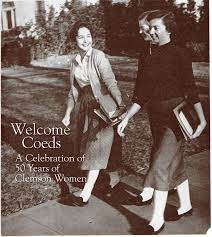 Today, we remember Snider as being the first woman to graduate from Clemson University in 1957 with a bachelor's degree in chemistry. This was a huge event in Clemson's campus history as for over 60 years since the university had begun, only male students had been recognized for their achievements. Her accomplishment was so widely recognized that even the Senator for South Carolina at the time, Strom Thurmond, wrote a letter congratulating her!
After the spring semester came to a close, more female students went on to enroll in the summer and fall semesters. Among the incoming female students was Virginia Cole Skelton, who was already a wife and mother when she began her time at Clemson University in the fall of 1955. She is remembered for being the very first female student to complete her entire undergraduate degree at Clemson and did so in only 3 years earning a secondary education degree!
Both of these incredible women paved the way for many other inspired women to attend higher education in the Clemson area. Margaret Snider and Virginia Skelton are remembered this month for Women's History month but they are also remembered every day with the plaque (pictured below) outside Brackett Hall on Clemson's campus. (Fun fact: This plaque was chosen to sit outside Brackett Hall because it's actually the building where Margaret Snider took her first chemistry class!)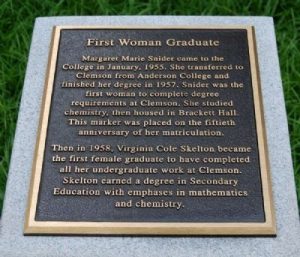 War Hero: Elizabeth Steadman …
Elizabeth Steadman, a Clemson alumni, was recognized as a true war hero. Elizabeth Steadman grew up in the 1950s near Greenville, SC, and knew early on that she wanted to eventually become a Clemson Tiger. Her childhood dream was to become a nurse since that was one of the only career paths most women were chasing. Clemson added a nursing program in 1965 and in 1966 Steadman officially became a Clemson nursing student!
Due to Clemson's previous military history, it was quite common to see cadets parading around but it was just recently that Clemson had begun to allow women to be part of the ROTC program as well. Steadman was inspired by the female cadets marching across Bowman field and developed the deep-seated urge to be part of a community that serves her country.
After earning her associate degree in nursing in 1968, Steadman went to work for the Medical University of South Carolina and then further continued on to join the Army Reserve in 1974. Steadman served in 1990 in Saudi Arabia as a lieutenant colonel and when she finally returned to the states, she spent many years teaching trauma nursing courses to military units across the United States. A few years later she was promoted to chief nurse and was commander of all the Army Reserve medical units in South Carolina, Georgia, and Florida.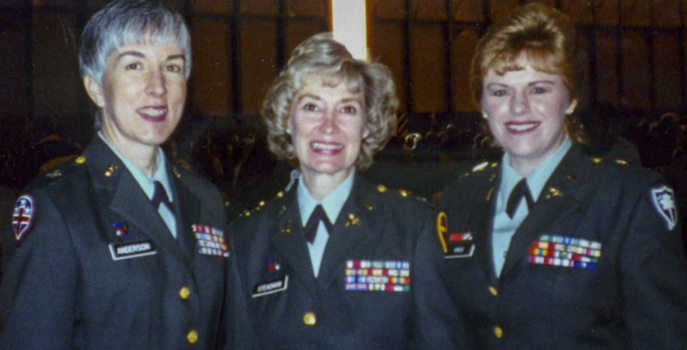 Steadman eventually retired from the Army in 2004 and continued to work at the Medical University of South Carolina until 2012. On top of all her staggering accomplishments, Steadman earned her Master's in Cardiovascular Nursing from the University of Alabama and her Master's in Strategic Studies from the Army War College. She also completed a post-master's certificate as an acute care practitioner from the University of South Carolina.
Steadman's dedication to serving the community hasn't slowed down even in retirement! She has continued her service by volunteering at a free clinic in Beaufort, SC as a primary care provider.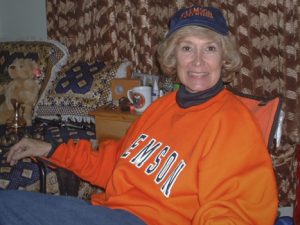 Even more impressive, the only major national memorial honoring women in military service has named Steadman one of the modern pioneers of women and displays her uniform and picture! Although Steadman's career changed immensely after her Clemson graduation, it all started with the female cadets rehearsing their march on Bowman field which then triggered her inspiration for a life-long career in service.
Notable

Alum: Nikki Haley …
Unlike the previous remarkable women discussed, Nikki Haley graduated from Clemson in the mid-1990s and faced very different circumstances for women at the time. She graduated with an accounting degree and began work in her family's clothing company as its Chief Financial Officer. Although this was impressive, Nikki decided to run for public office to see how she could better serve citizens across South Carolina.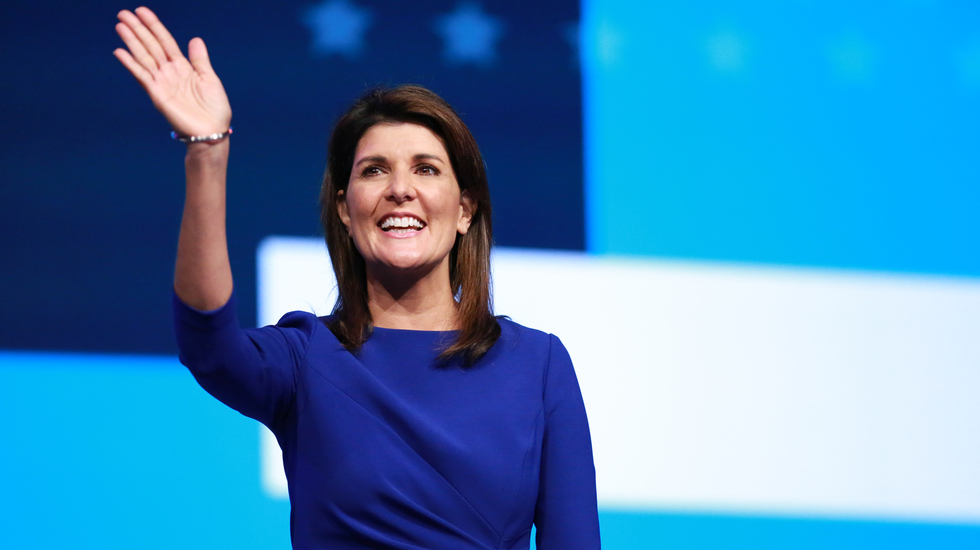 Haley's life in politics began when she was elected to be a member of the House of Representatives in 2004 for the state of South Carolina. There, she served two terms before being elected as Governor of South Carolina during her third term. Haley was well-liked during her first term as governor and was consequently re-elected in 2014. Haley paved the way for future women drawn to politics as she was the very first female Governor of South Carolina and also the youngest governor in the country (at just 38 years old)!
More recently, Nikki served as an ambassador to the United Nations … during which Time magazine named her as one of the 100 most influential people in the world!
By Rebecca Hillestad, Clemson University, Class of 2023