COVID-19 has had a significant impact on people across the globe, and especially within the college student-athlete community. Not only have seasons been lost, but also promising tournament and championship opportunities have evaporated.
Therefore, CollegeWeekends is excited to shine the spotlight on several student-athletes, who have been impacted by the pandemic, in a Featured Athlete series and to hear directly from these athletes about their campus/college town favorites – including restaurants, go-to hangout, getaway spot, school tradition and favorite sport's moment!
Featured Athlete - Abby Hanks, Clemson University, Soccer
Abby Hanks is a rising junior at Clemson University on the varsity women's soccer team. She grew up in Ellicott City, Maryland, attended Archbishop Spalding High School, and played on Bethesda Soccer Club. Due to COVID, this past year looked atypical for Clemson women's soccer. As an ACC team, Clemson had both a fall and spring season and made it to the elite eight in the NCAA national championship tournament. Learn a little more about Abby, her experience as a student athlete at Clemson during the pandemic, and her favorite things about Clemson, South Carolina.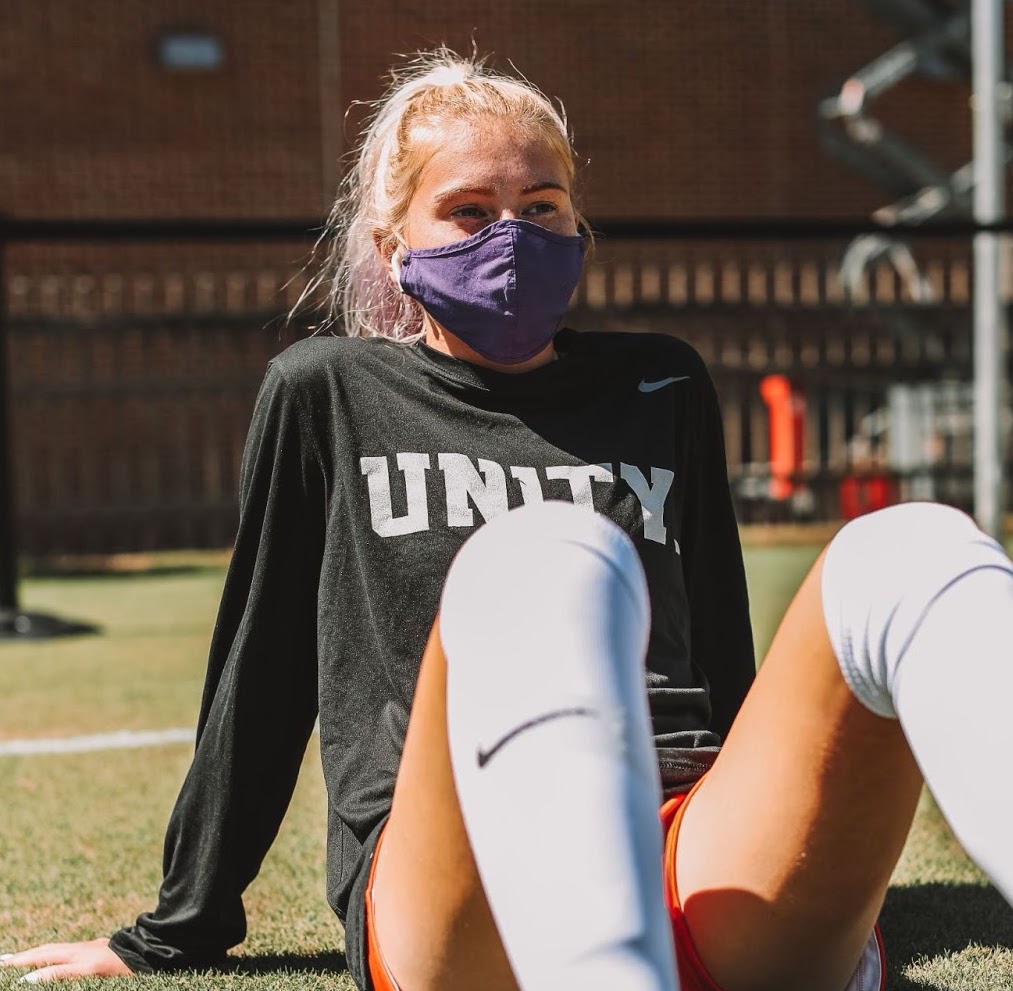 What attracted you to Clemson University?
I was immediately attracted to Clemson because everytime I visited, everyone was so welcoming. There was a real family atmosphere to the college community and women's soccer team. Clemson University gave me the opportunity to be part of a good soccer program and attend a school with great academics in a place that felt like home.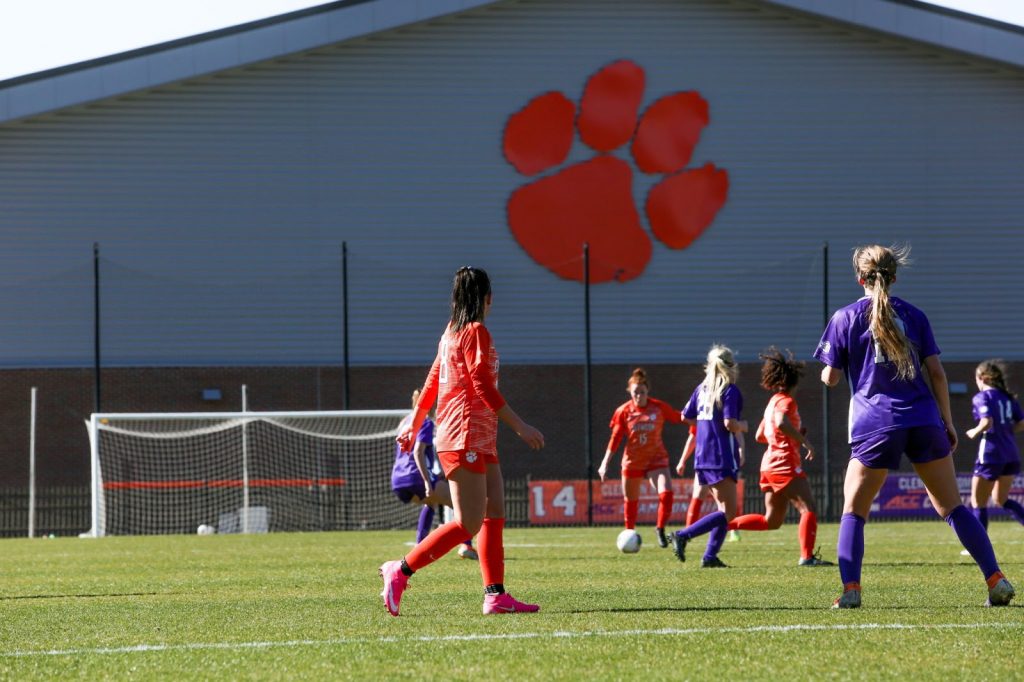 What have been some of the challenges you have faced due to COVID and how did the pandemic affect your season?
In order to protect our health as student athletes, Clemson shifted all classes to be virtual and our team had to create a social bubble. As a result, the learning environment was challenging since classes were less engaging online. Socializing with others was also difficult because we were limited to only seeing our teammates. Though this was a hard adjustment to make, it ultimately helped strengthen our team bond. Unlike many D1 soccer programs during the pandemic, we were fortunate enough to have two seasons, one in the fall where we competed for the ACC championship and one in the spring where we competed for the NCAA championship. Having two seasons gave us two opportunities to compete and get better as players and as a team.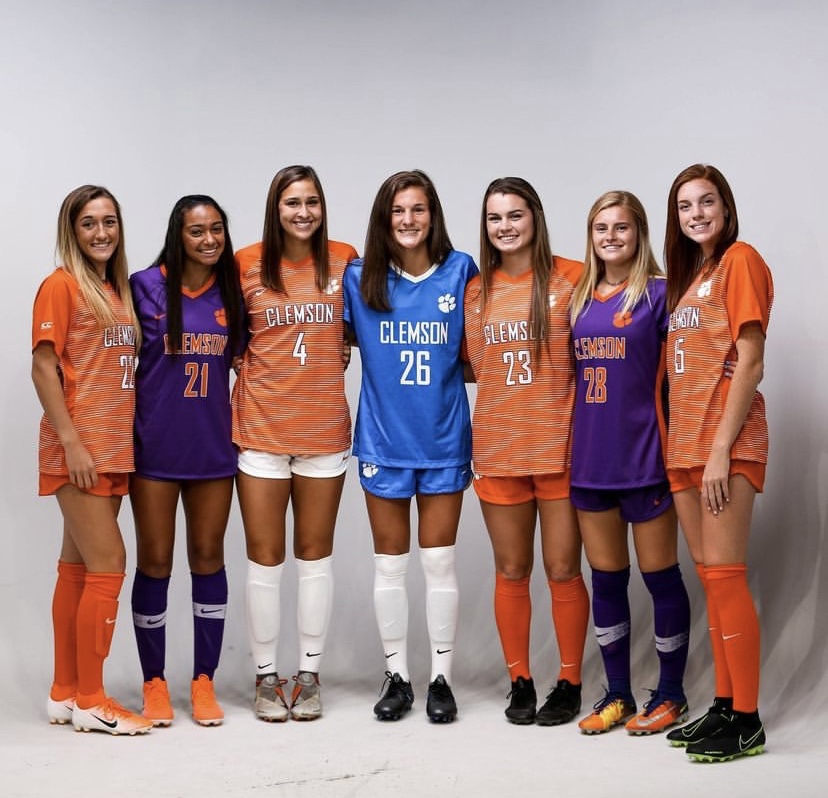 What are some of the things the school/team did to try to make it easier for you?
Clemson University took various safety precautions to prioritize our health both on and off the field. First off, our staff took the time to educate us on the importance of making smart decisions during the pandemic. Everyone was willing to follow the team rules that were set in place because we all wanted the same thing: to play soccer in a safe environment. To reach this goal, we were tested 3x a week during the season, and we followed all of the CDC's guidelines in our athletic facilities.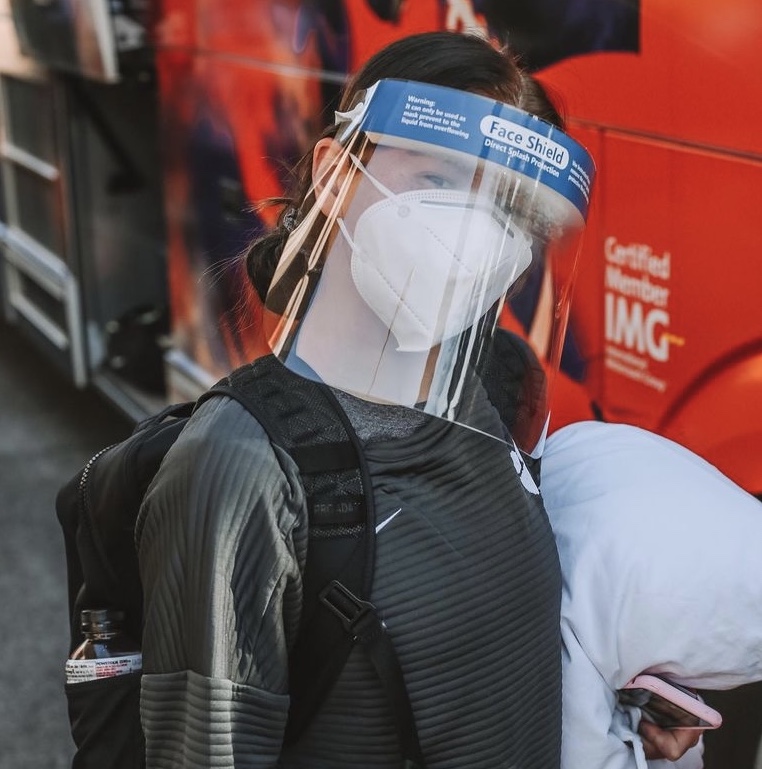 Favorite spot on campus and why?
My favorite spot to hang out on campus is the tables under the library bridge. I love to sit here in between classes with my friends because it is in the center of the academic buildings on campus and has a beautiful view of the water. I didn't get to visit this spot much this past year since all of our learning was virtual, but I am excited to be able to return to this spot next year.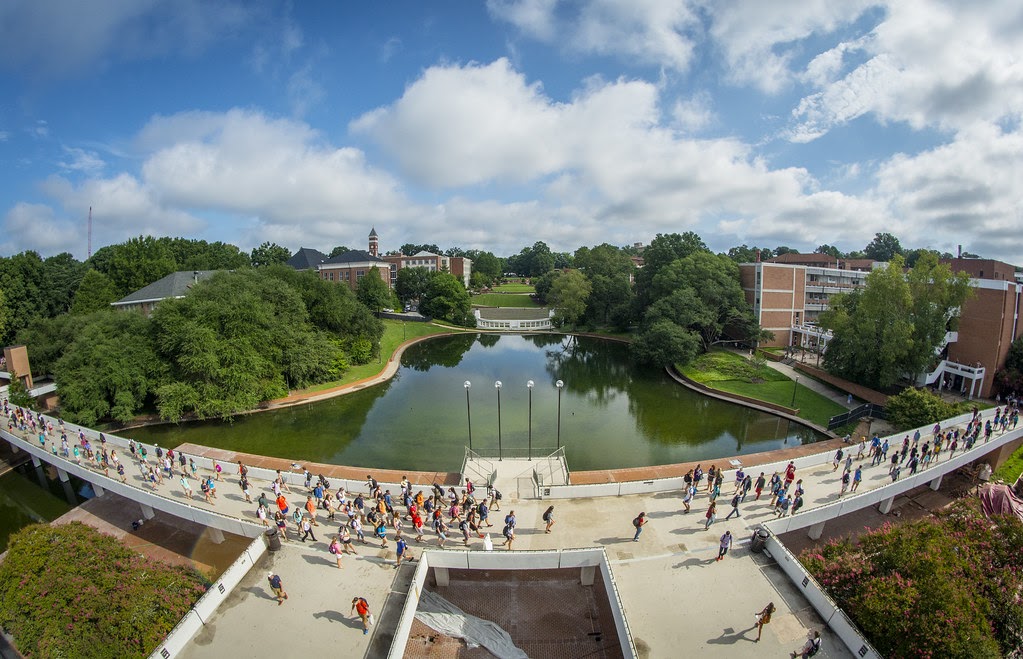 Favorite Dinner Spot near Clemson
My favorite dinner restaurant in Clemson is Solé on the Green — this establishment overlooks the lake and the Martin Inn Golf Course, providing beautiful views and delicious food. I especially love to eat here at sunset! My go-to order is the crab cake sliders with a side of brussel sprouts because this meal reminds me of home. Once our team rules allowed us to eat at restaurants, I would eat here almost every week night with my teammates and other athletes. Solé on the Green has outdoor seating which was great for us to still practice social distancing and make smart decisions.
Favorite Breakfast Place near Clemson
I love to grab smoothie bowls at Coco Bowlz for breakfast. My favorite is the nutella bowl with extra nutella. This breakfast spot is a favorite among my friends as well because it always hits the spot after a morning lift and starts my day off on the right note.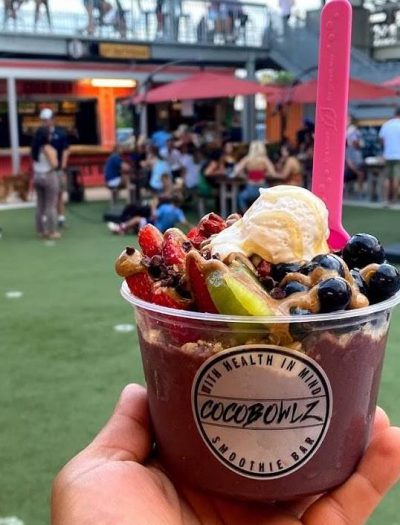 Favorite Coffee Shop near Clemson
Aside from Starbucks and Dunkin, I really enjoy Moe Joe Coffee Co. They have tables outside where my friends and I would sit and do homework or class while sipping on coffee or eating their delicious avocado toast. Moe Joe Coffee is also really convenient for when we just wanted to grab a coffee to-go because it has a drive-thru.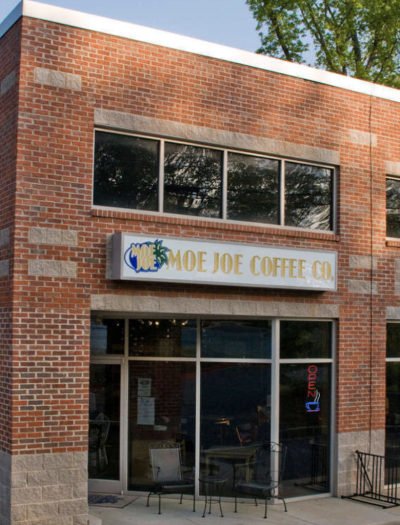 Favorite school tradition
Clemson has Solid Orange Friday's where students, faculty, staff, and alumni wear orange to show their support, love, unity, and pride every Friday. If we have a lift on Friday, we will make it a special point to be in orange head-to-toe. Another Clemson tradition that everyone attending the game gets to experience is watching the Clemson football team run down the hill before the game. This is known as the most exciting 25 seconds in college football. This is a fan favorite because it helps to highlight the great atmosphere of love and pride for Clemson athletics. Even with limited capacity during the pandemic it was still an exciting moment to watch.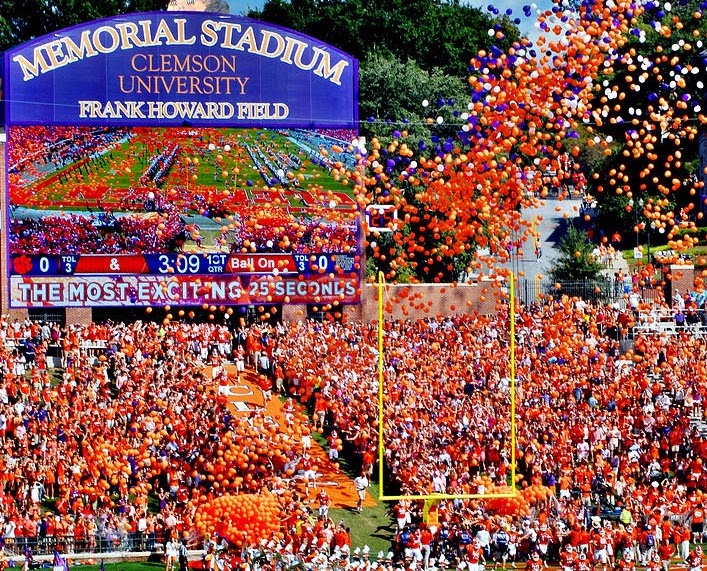 Favorite soccer memory at Clemson?
My favorite memory so far was making it to the Elite 8 in the 2021 NCAA Tournament with my team. After a tough year with COVID-19, team rules, and grueling practices, our dedication and hard work paid off. This was our program's deepest NCAA Tournament run since the 2006 season. Part of our success in 2021 came from our perfect home record for the first time in program history.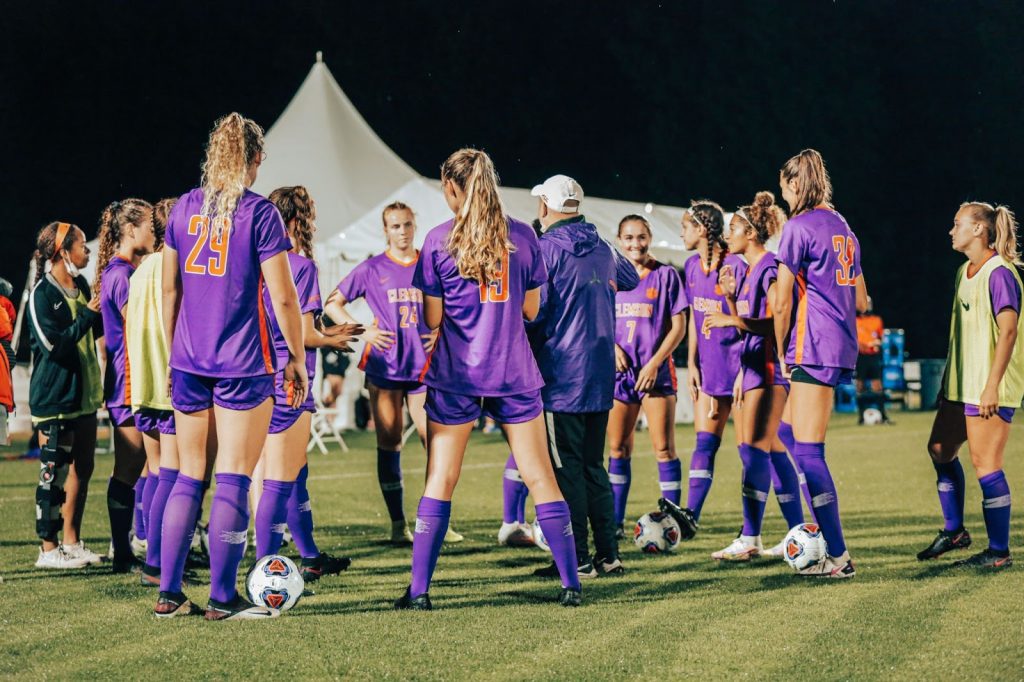 What are fun things you get to do in your free time/places you go at Clemson?
This past year I loved to do outdoor activities because of COVID-19 and the need to social distance. On a hot and sunny day, two of my favorite spots are Lake Hartell. This is a great spot to swim and sunbathe. I love that this area is pet friendly because I often take my dog here and let him play in the water. Another one of my favorite outdoor activities is walking the Dikes. This trail on top of the hill overlooks the lake and provides beautiful views, so I love to take my dog Beau on walks on the dikes. Also, my teammates and I always enjoy playing on Bowman field. We sometimes have friendly spikeball tournaments here! I love how there are always students at this field whether they are throwing a frisbee, playing soccer, or just hanging out, because it is great to see the Clemson community in action.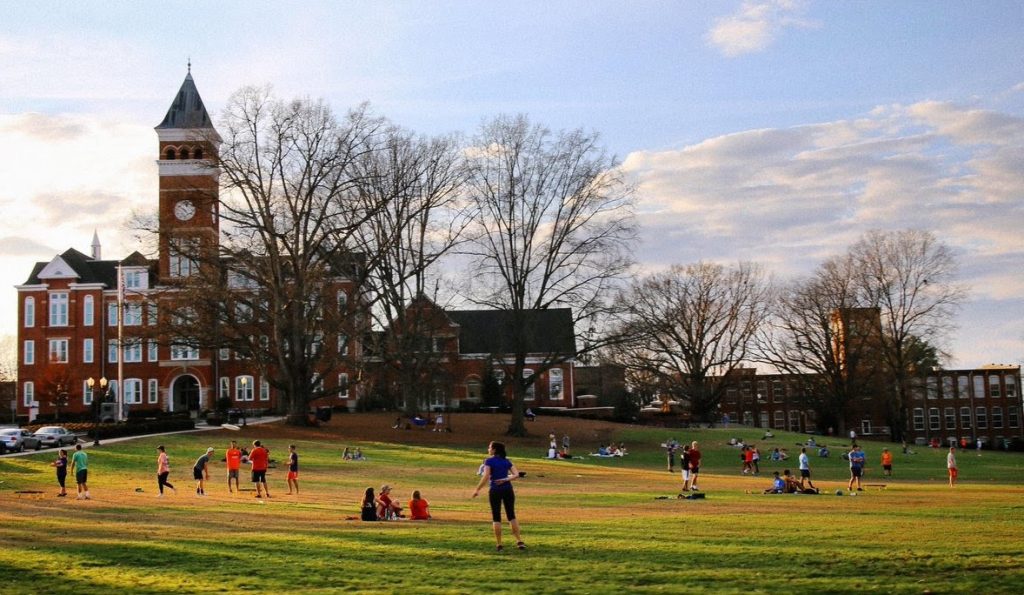 Produced By Lacey McCormack
Lacey is a student-athlete on the Women's Soccer team at the University of Virginia.