If you're looking for your next vacation spot or travelling for a youth sports tournament, Branson, Missouri has you covered! Nestled within the Ozark mountains, Branson is filled with live shows and music venues, a large selection of restaurants and eateries, an 1880s-themed amusement park, and access to the great outdoors. Here's your guide to the most notable attractions and fun features that Branson has to offer!
Historic Downtown
Historic downtown Branson is a great spot for anyone looking to explore stores, restaurants, live entertainment, and a variety of other attractions. Downtown Branson offers restaurants like Billy Gail's Cafe, which used to be a gas station but now serves delicious American-style food. Downtown Branson also houses several popular flea markets such as Cadwell's Downtown Flea Market and The Classy Flea where visitors can find unique items to take home with them. Then there's the unique Branson Boardgame Cafe, where for a small fee, visitors can access 650 board games and have a great meal at their cafe! Not only does Downtown Branson have many exciting things to do, but it also offers a free trolley for visitors which is sure to make your experience around the town even more enjoyable.

Live Shows
Branson is well-known for its live shows and entertainment. Branson offers live concerts,  performances, and dinner shows such as Dolly Parton's Stampede which features 32 horses and their riders as they perform incredible tricks. You can also take a cruise on the Showboat Branson Belle where visitors can listen to live music aboard a steamboat! Visit ExploreBranson.com for more information about other upcoming shows.

Restaurants
While exploring Branson you will find many different restaurants and eateries from fine dining to buffets! McFarlain's Family Restaurant is one option where visitors can partake in American-style cuisine and get a feel for the historic elements of Branson. McFarlain's is inspired by IMAX's Ozarks Legacy & Legend and is a great option for families looking for a place to experience Ozark cuisine. Another option is the Keeter Center which is located at the College of the Ozarks. The Keeter Center features Dobyns Dining Room where culinary students create incredible meals for the award-winning restaurant. There are also several wineries in Branson such as St. James Winery and Lindwedel Wine Garden where guests can sample incredible wines and foods.

Outdoor Activities
Due to its location within the Ozark Mountains, Branson offers its visitors several outdoor activities to choose from. Branson is home to three lakes, Table Rock Lake, Bull Shoals Lake, and Lake Taneycomo. Here, visitors can rent canoes and kayaks, go fishing and swimming, or simply take in the views! If you're a fan of hiking, there are plenty of trails to choose from in Branson. With over 200 miles of trails available, hikers can find their next hiking spot in areas like Busiek State Forest, Table Rock State Park, and Lakeside Wild Forest Area.

Youth Sports Tournament Destination
Branson is also the perfect place for those looking for exciting youth sports summer tournament opportunities. Branson hosts several youth softball and baseball tournaments each year some of which include The Memorial Day Classic, the Softball Summer Swing, and The Missouri Heat Classic. All of these tournaments are held at Ballparks of America. Ballparks of America has five major league replica fields that are all equipped with free parking, a restaurant and ice cream shop, a professional photography service, team suites, and much more. USSAA baseball hosts over 12 week-long tournaments throughout the summer.  For a complete list of tournaments and dates of upcoming events here.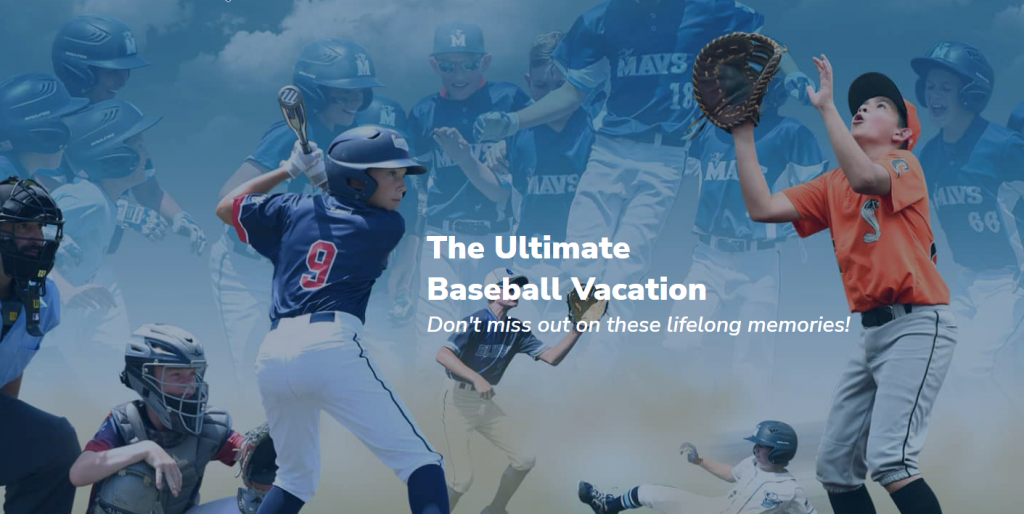 Silver Dollar City
Silver Dollar City is an 1880s-themed amusement park that boasts over 40 different rides and attractions including Mystic River Falls, American Plunge, and Firefall. Silver Dollar City also has on-site craftsmen who create handmade goods using materials such as glass and leather. Visitors can purchase these creations after watching them be made! It is also worth it to check out Marvel Cave, a National Natural Landmark in which visitors can go 300 feet below the ground to view an incredible wet limestone cave.

Titanic Museum
Whether you're a fan of the popular movie or interested in the ship and its voyage, the Titanic Museum Attraction in Branson is something you don't want to miss! The museum attempts to immerse its guests as fully as possible by giving each guest a pass with the name of an actual Titanic passenger. Guests will encounter real Titanic artifacts and recreated rooms from the ship. Guests can then explore different types of cabins, the boiler room, the grand staircase, as well as browse items recovered from the ship.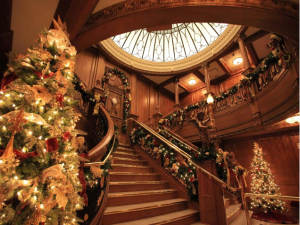 There is so much to explore in Branson, MO which means that you are sure to find something that is perfect for you!