Who says college towns are dead during the summer months? From coast to coast, college campuses are alive and kicking during the summer months with fun festivals as well as great outdoor music concerts. With so many great events to attend, let CollegeWeekends help you explore some of the very best in 2023 from Charlottesville to Madison to Austin to Boulder to Spokane and more. For people exploring college towns this summer, perhaps making college visits, or for those that live in college town areas and are looking for activities to participate in this summer, check out our guide to the best festivals and concerts for summer 2023!
Berkeley, California
On August 4-6, August 11-13, and October 6-8, 2023, Foodieland, every food lover's dream event, will be held at Golden Gate Fields. With over 175 vendors, there is much to explore and plenty of food to eat!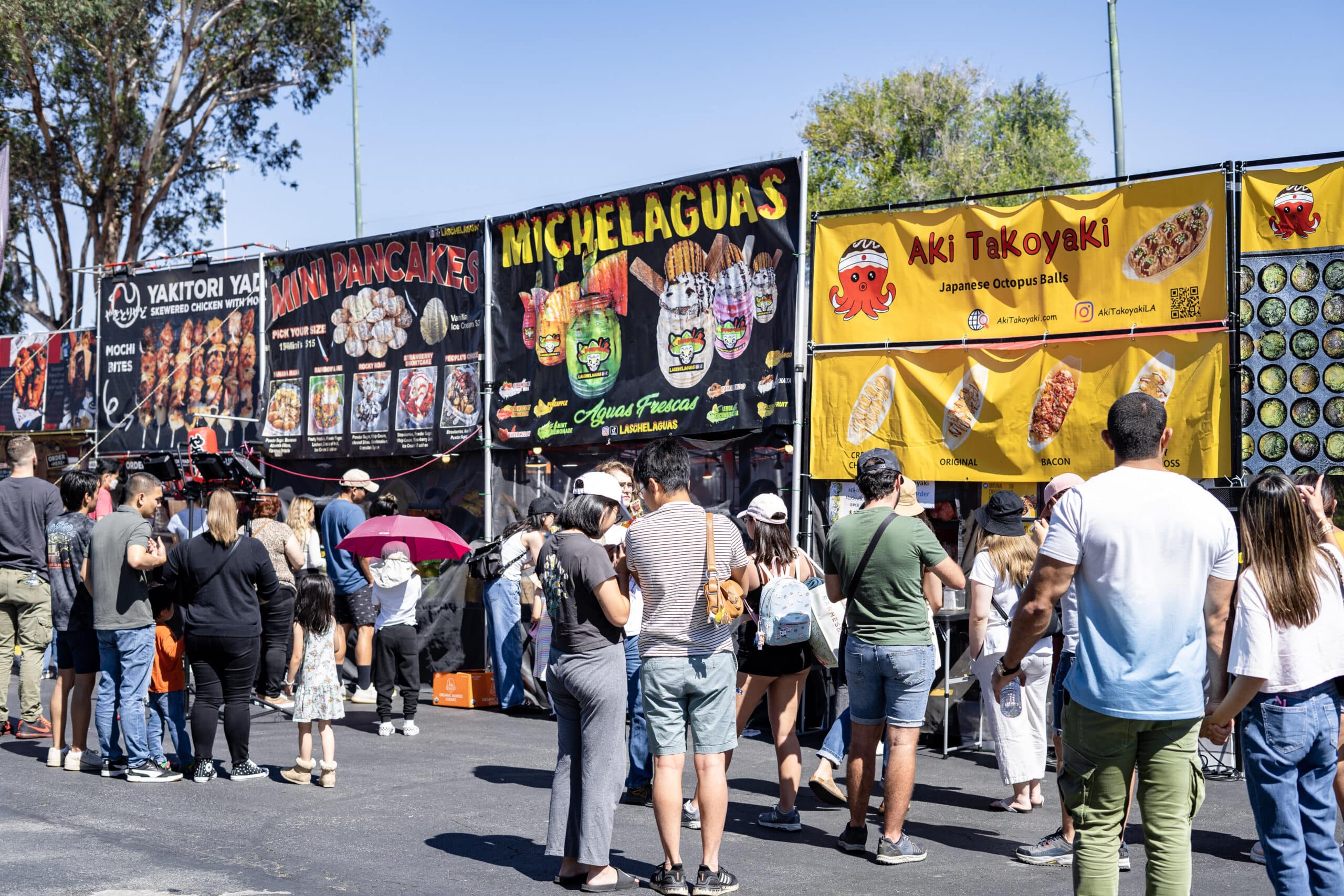 From cheese wheel pasta to Hawaiian honey cones and spiral potatoes on a stick, there are many delicious items to choose from. Tacos, bbq, churros, donuts, you name it – it's at Foodieland! Check out the vendor lineup here.
Boulder, Colorado
Head on over to Pearl Street Mall for some fun events this summer! Bands On The Bricks, a free outdoor concert series, takes place every Wednesday from June 14 – August 2, 2023, from 5:30 – 9:00 PM. Featuring local musicians of various genres and a beer garden, this event is always a good time. For art lovers, Pearl Street Arts Fest, a gorgeous outdoor gallery showcasing nearly 100 artists working in a variety of mediums, including sculptures, paintings, mixed media, furniture, jewelry, and more, is the place to go. From July 14-16, 2023, check out the gallery, shop local artists, and even create your own art!
Fort Collins, Colorado
The Fort Collins Peach Festival is a fun-filled event with live music, local beer and drink vendors, food trucks, and local businesses and street vendors. Held in Civic Park on August 19, 2023, from 11:00 AM – 7:00 PM, the event serves as a fundraiser for the Rotary Clubs of Northern Colorado. The event is free entry, so make your way to Civic Park and check it out for yourself!
Atlanta, Georgia
Ice cream fans, the Atlanta Ice Cream Festival is an event you don't want to miss! Featuring over 85 local restaurants, explore the ice cream and other food options at Piedmont Park on July 22, 2023, from 11:00 AM – 6:00 PM. Also hosting non-food vendors, live music, fitness routines, and wellness activities, the festival promotes indulging in sweet treats while living a healthy lifestyle.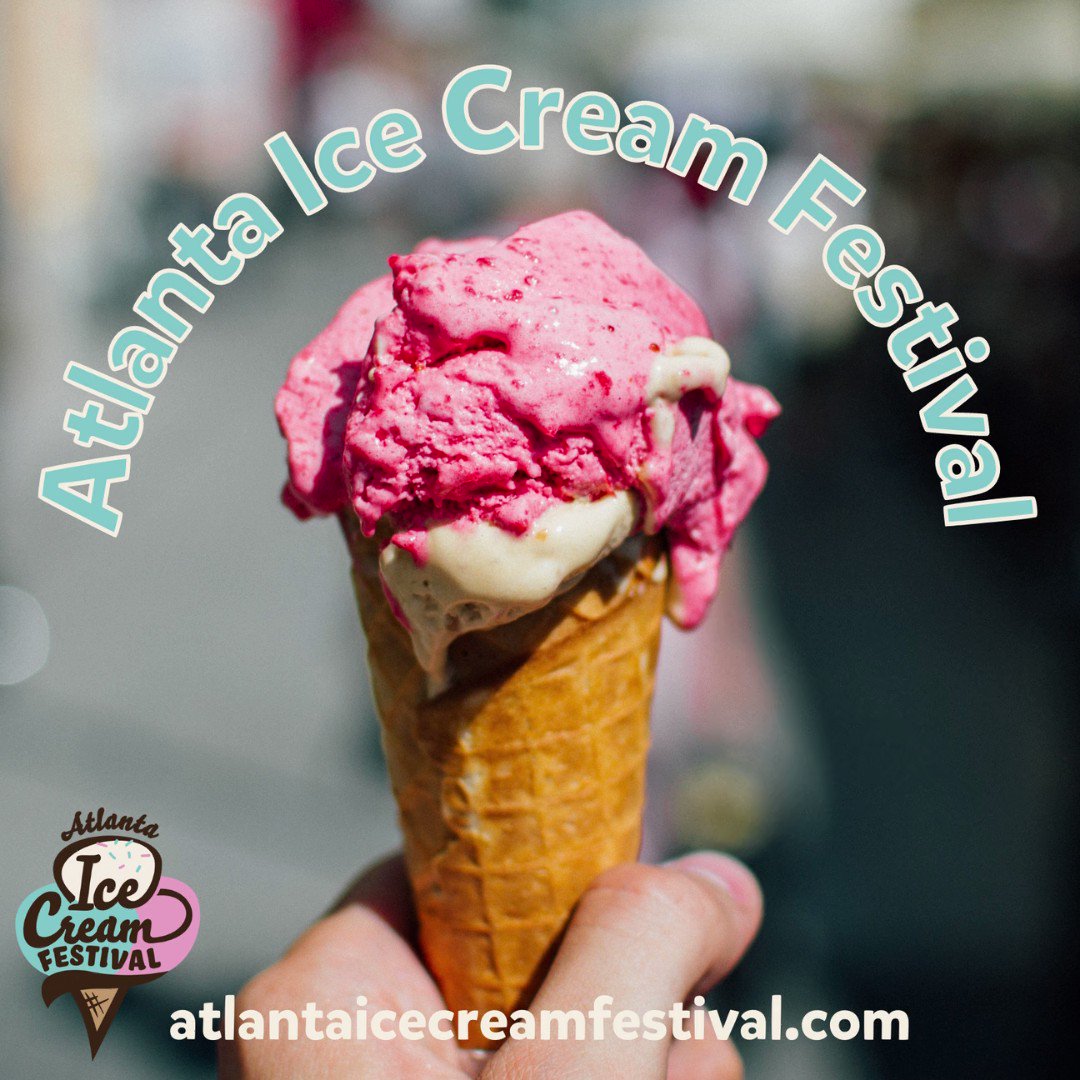 On August 19-20, 2023, Piedmont Park is also hosting the Piedmont Park Arts Festival, a visual arts event featuring approximately 250 painters, photographers, sculptors, jewelers, crafters, and more. Check out artist demonstrations and live music while enjoying one of the festival's food and beverage options. Then, on August 26-27, 2023, venture to Grant Park for the Summer Shade Festival, an arts, music, and food event supporting the Grant Park Conservancy.
Lawrence, Kansas
Lawrence, Kansas is hosting its Independence Day event, Summerfest, at the Douglas County Fairgrounds on July 3, 2023, starting at 4:00 PM. This lively event is perfect for summer, including food trucks, live music, and a vibrant fireworks display.
Manhattan, Kansas
For those of the Christian faith and fans of Christian music, Praisefest, the largest free Christian music festival in Kansas, is the event for you. From September 15-17, 2023, head to Cico Park to listen to uplifting music and spend time with others sharing your faith.
Annapolis, Maryland
The Maryland Seafood Festival will occur from August 19-20, 2023, at City Dock and Susan Campbell Park. Considered "a staple of Maryland heritage," the festival features a variety of seafood vendors, local shopping vendors, and an extensive beverage selection.
Additionally, the festival will host a crab soup cook-off!
Cambridge, Massachusetts
From July 29-30, 2023, take some time to appreciate Grammy-winning jazz musicians at the Cambridge Jazz Festival. Along with the captivating performances, the festival includes a thought-provoking jazz museum.
Learn about the rich history of jazz, the artists who have shaped the genre, and the cultural impact jazz has had and continues to have on the world. Of course, don't forget to peruse the vendors, explore the festival's beer garden, and indulge in some good food.
Ann Arbor, Michigan
Join hundreds of thousands of people at the Ann Arbor Art Fair from July 20-22, 2023, on Main Street, Liberty Street, and State Street. The largest juried art fair in the United States, approximately 1,000 artists will be spread across 30 blocks of downtown Ann Arbor.
This is the art event of the summer that you surely don't want to miss!
Saint Louis, Missouri
Saint Louis, Missouri has many fun and lively events happening this summer! On August 12, 2023, from 2:00 PM – 10:00 PM, head to Francis Park for Grub & Groove, an event serving food and beverages from the best restaurants Saint Louis has to offer and live music from Saint Louis' finest artists.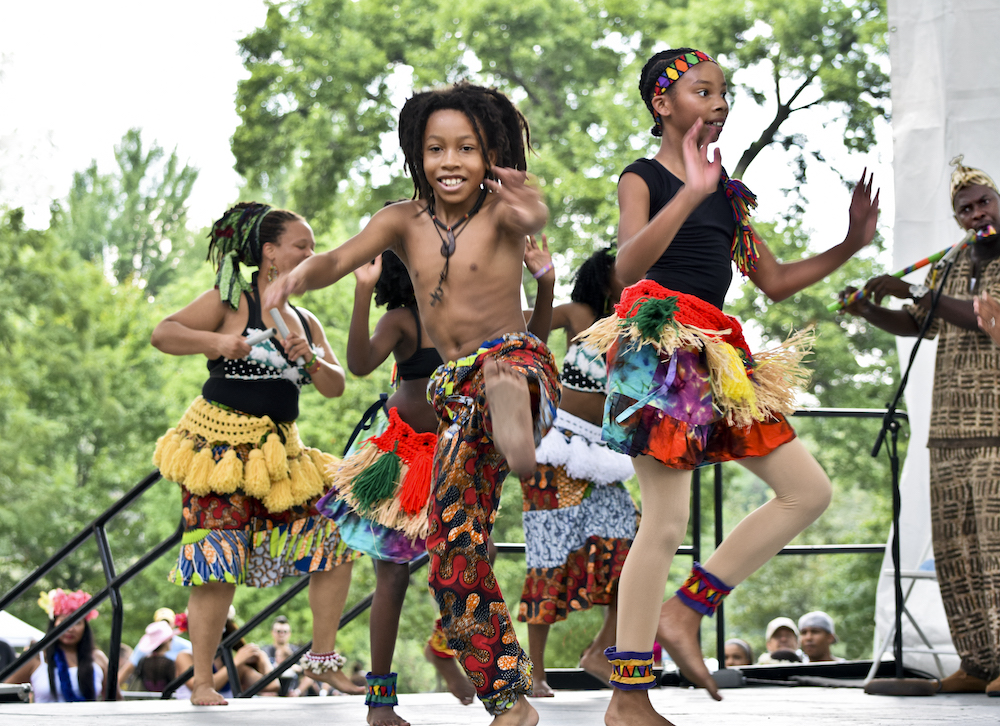 Spend some time eating, dancing, and chatting with other eventgoers! From August 26-27, 2023, two incredible celebrations will take place in the Saint Louis area. Go to Forest Park for the Evolution Festival for bbq, bourbon, and fantastic live music. The lineup includes artists such as The Black Keys, The Black Crowes, Brittany Howard, Brandi Carlile, Ben Harper & The Innocent Criminals, and Ice Cube. The Festival Of Nations is a beautiful celebration of music, food, art, and culture from around the world. At Tower Grove Park, experience the largest multicultural event in the region. Appreciate the unique cultures of over 75 nations, and immerse yourself in all the festival has to offer! Lastly, from September 2-3, 2023, head to the World's Fare Heritage Festival at Forest Park for a diverse lineup of entertainment, a row of food trucks, 20 live artists, 30 artist booths, a healing arts center, backyard games, the Saint Louis Car Museum, and much more!
Asheville, North Carolina
AVL Fest, a music and arts festival at over 20 venues, will occur from August 3-6, 2023. With over 100 shows, explore local, regional, and national talent at various concert halls, clubs, and outdoor venues.
This event is a wonderful way to spend some time in Asheville and enjoy a wide range of artists.
Corvallis, Oregon
Immerse yourself in Celtic culture at the Corvallis Celtic Festival. From July 20-23, 2023, make your way to Central Park and downtown Corvallis for Celtic music performances, workshops, dancing, whisky tasting, and vendors.
A great mix of entertainment and culture, this festival is worth the visit.
State College, Pennsylvania
The Central Pennsylvania Festival Of The Arts, a celebration of arts and entertainment, runs from July 13-16, 2023, in downtown State College. Featuring musicians, performance academies, workshops, and more, there are tons of shows to watch. Additionally, the festival includes a sidewalk sale and exhibition with over 300 artists selling work in a variety of mediums, including painting, ceramics, sculptures, and jewelry. 
Knoxville, Tennessee
For a taste of East Tennessee heritage, check out the Tennessee Valley Fair, which emphasizes history, agriculture, and the arts. From September 8-17, 2023, at Chilhowee Park and Exposition Center, partake in activities such as rides, live music, competitions, food, and action sports!
Nashville, Tennessee
On July 22, 2023, the Jefferson Street Jazz & Blues Festival will be held at Tennessee State University. A festival of music, arts, and food starting at 4:00 PM, this event is an opportunity to listen to local and national jazz and blues artists while exploring vendors of the North Nashville community.
From August 11-12, 2023, make your way to the 20th annual Tomato Art Fest. The festival includes tomato art, events and contests, a push, pull, and wear parade, a bloody mary garden party, entertainment, and food and drink vendors. This quirky event is definitely an experience of a lifetime that you must go to if given the opportunity! Then, from August 18-19, 2023, go to Deep Tropics, "Nashville's premier house and bass music festival." A music, art, and style festival at Bicentennial Capitol Mall State Park, Deep Tropics strives to provide an experience that benefits the self, community, and the planet. 
Austin, Texas
Hot Summer Nights, a free district-wide summer festival in the Red River Cultural District from July 20-23, 2023, hosts over 100 local musicians, as well as several local businesses.
Experience the creativity and enjoy the culture that Austin has to offer! On September 10, 2023, spice it up with the Austin Chronicle Hot Sauce Festival, one of Austin's best food events. Featuring hundreds of hot sauces to taste test, local food trucks, cookbooks, peppers and sauces for sale, and live music, this is the hottest festival of the summer!
Lubbock, Texas
On August 26, 2023, head to Lonestar Amphitheater for the Tacos & Tequila Music Festival. With vendors selling tacos and other foods, tequila, and a margarita bar, this event will surely keep you having fun. If you thought it couldn't get better than this, you're wrong!
Featuring performances from Incubus, Third Eye Blind, Badflower, and Paris Jackson, this festival will be a highlight of your summer.
Burlington, Vermont
If you're looking for a festival with eccentric entertainment, check out the Festival Of Fools. From August 4-6, 2023, head to Church Street to watch over 100 free performances, including acrobatics, dancers, sketch comedy, and music.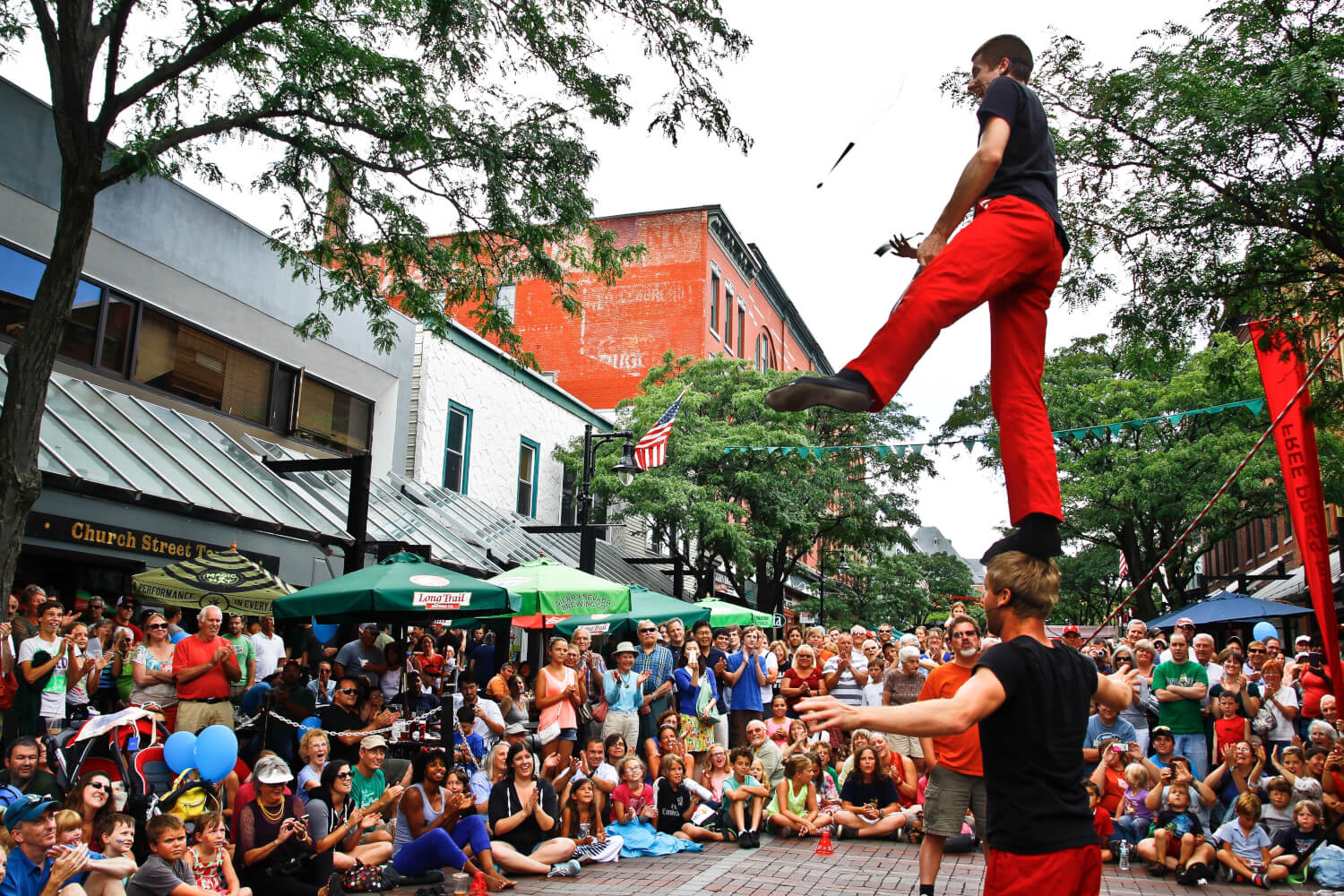 Showcasing some of the best street performers around the world, this is a unique opportunity that you won't find anywhere else.
Charlottesville, Virginia
The American Craft Sake Festival, the largest celebration of the North American sake industry, is the perfect event to try out sake, a Japanese alcoholic beverage also known as Japanese rice wine.
On July 22, 2023, from 2:00 PM – 8:00 PM, sample 30 styles of sake from over 12 breweries. Learn about the history of sake, brewing techniques, and sake styles!
Richmond, Virginia
From August 26-27, 2023, at Bon Secours Training Center, the Iron Blossom Festival will host several well-known and highly regarded artists, including Hozier, Lord Huron, Noah Kahan, Elle King, and Faye Webster. Listen to music while enjoying food from Richmond food trucks and craft cocktails.
Spokane, Washington
Pig Out In The Park, dubbed as "Spokane's favorite food and free music festival," includes 50 food booths, 250 menu items, 35 public market booths, 112 free concerts, and 4 adult beverage gardens.
Join the festivities from August 30 – September 4, 2023, from 11:00 AM – 10:00 PM daily, and check out the food vendor list here.
Madison, Wisconsin
On July 8, 2023, starting at 7:30 AM, check out the Fitchburg Festival Of Speed at the Agora complex. Including biking, running, live music, food, beer, and fireworks, this festival is perfect for everyone.
Whether you want to get active or listen to music while enjoying food and beverages, there is plenty to do. Also, on July 8, lasting until July 9, 2023, the Art Fair On The Square will take place at the Capitol Square. Featuring over 500 artists working in various mediums, music, entertainment, and outdoor dining, there is so much art to celebrate!
Stay With Us
We hope you enjoyed our list of the best festivals and concerts in college towns for the summer of 2023. If you plan to stay in one of these or another college town this summer, find a rental with us! Here at CollegeWeekends, we would love to be a part of your visit to a college town!