Cooperstown is popularly known for being home of the National Baseball Hall of Fame, on top of that, Far and Wide named Cooperstown the 'coolest' small town in Upstate New York. 
Additionally, and every summer for the past 25 years, thousands of competitive youth baseball teams (and their families!) ascend to Cooperstown to take part in tournaments at either Cooperstown Dreams Park or the Cooperstown All Star Village. These tournaments draw teams from across the country and have become a rite of passage for many competitive youth baseball athletes.
About Cooperstown:
This quaint town is just under a 4-hour drive from New York City. The closest airport is Albany airport, 90 minutes away. Surrounded by small towns, scenic hills, and beautiful mountains, the village of Cooperstown offers a timeless escape with history, culture, and natural beauty. The cobblestone streets wind their way through Victorian architecture, taking visitors back in time. 
Cooperstown has the hospitality dating back to historical baseball legends, the serenity of flowing waters from Otsego Lake, and the charm of local eateries. This is a destination that tells a story and the spirit of baseball merges with the feeling of the local community.
In Cooperstown, the pace of life slows down, inviting travelers to experience the pleasures of small-town living. Whether you're strolling along the historic Main Street, exploring the Fenimore Art Museum, or cheering on the youth baseball teams, the village of Cooperstown really captures small town America.
Cooperstown, NY, is a treasure for those interested in a blend of baseball, beautiful scenery, and cultural richness. Whether you're exploring the National Baseball Hall of Fame, savoring local cuisine with a view, or cheering on young athletes on the diamond, Cooperstown offers an unforgettable experience for visitors of all ages. Plan your trip, embrace the spirit of America's favorite pastime, and create memories that will last a lifetime in this charming village.
Activities for the sports fanatics:
National Baseball Hall of Fame and Museum
No trip to Cooperstown is complete without a visit to the iconic National Baseball Hall of Fame. Immerse yourself in the rich history of America's favorite pastime as you stroll through exhibits showcasing legendary players, iconic moments, and the evolution of the game.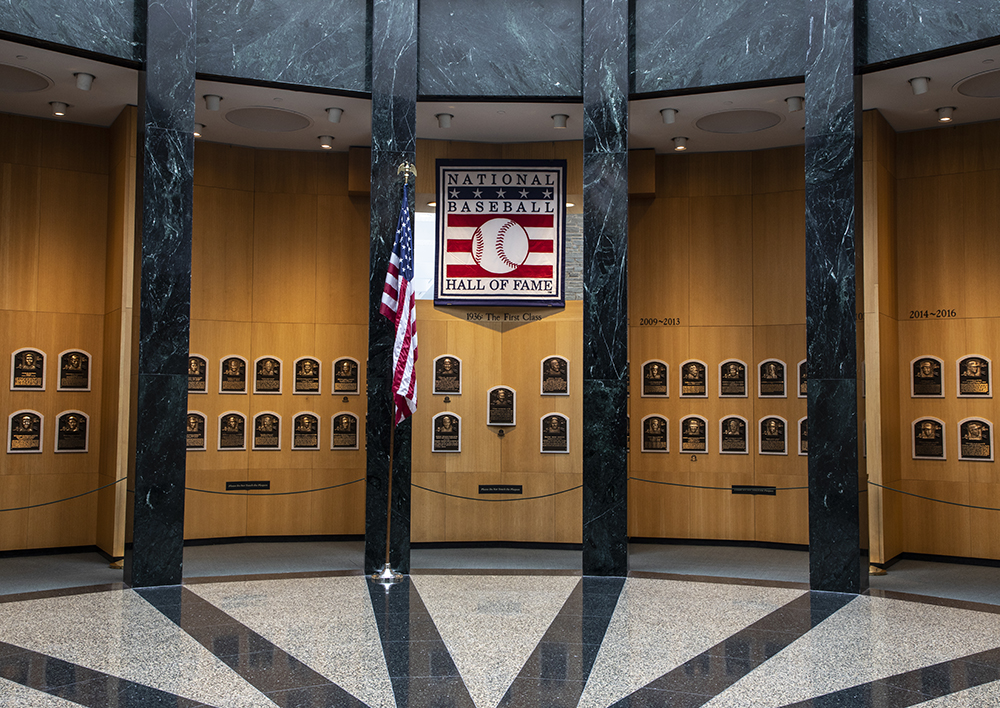 The Hall of Fame is a popular site for baseball fans, offering an experience for both casual admirers and die-hard enthusiasts. Those who are looking for the ultimate baseball fan experience can visit in July during the annual Hall of Fame Inductee Weekend. The weekend's activities include a parade down Cooperstown's Main Street, where fans of the game can catch a glimpse of current and past inductees, and the Induction Ceremony itself at Clark Sports Center.
You can read more and purchase your tickets here.
Cooperstown Dreams Park 
If you're visiting during the summer months, make sure to catch a game at Cooperstown Dreams Park. This premier youth baseball facility hosts tournaments throughout the summer, showcasing the talent and dedication of players under 12 years from across the country.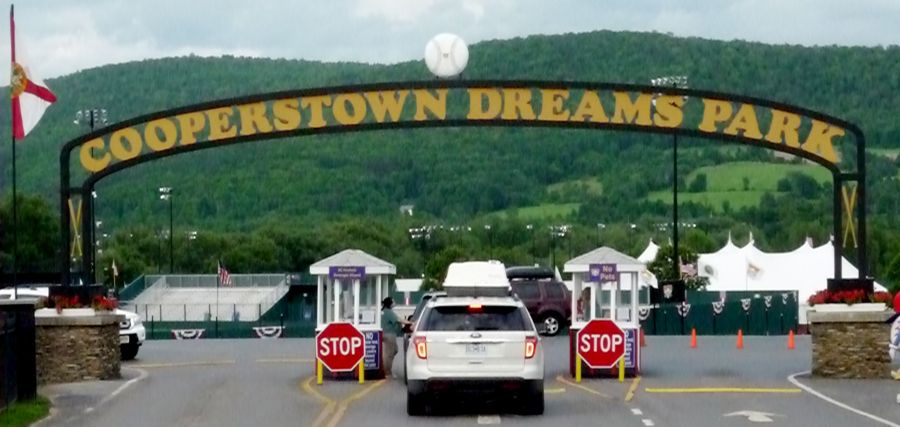 Cheer on the next generation of baseball stars as they compete in a setting that embodies the true spirit of the sport. An amazing experience for both children and adults!
Check out the schedule of events and further details here.
Cooperstown All-Star Village
In addition to Cooperstown Dreams Park, Cooperstown All Star Village is also the perfect place to find the ultimate youth baseball experience. This premier baseball destination also hosts hundreds of competitive youth baseball teams each summer and boasts top-notch Major League-style fields, on-site accommodations, fine dining services, and a plethora of additional amenities!
Beyond the baseball action, families can dine at the All Star Tavern, indulge in the irresistible Monster Milkshakes, explore gear and gifts at the Village Shops, and enjoy complimentary entry to the Baseball Hall of Fame — an inclusive feature of every Player Package!
Start planning your visit here.
Activities for nature lovers:
Otsego Lake
A must-do for nature lovers! Cooperstown sits on the shores of the pristine Otsego Lake, providing a serene escape from the hustle and bustle of everyday life. Enjoy a relaxing day of swimming or take a leisurely boat tour. Visitors can board the elegant Glimmerglass Queen to have a drink and enjoy an hour-long narrated tour of the history of the lake, Otesaga Hotel, Clarke Tower, and other historic sites. Those who prefer to stay on land can opt to hike along the scenic trails surrounding the lake or go on a picnic with family and friends.
Bonus: Stop in and check out the Otesaga Lake Hotel! This luxury hotel has the charm and the elegance dating back to 1909. A long-time member of the prestigious Historic Hotels of America and a National Register for Historic Places by the National Trust for Historic Preservation, this is a must see for the entire family.
Fenimore Art Museum
For those interested in history and art, the Fenimore Art Museum is a hidden gem. Home to a remarkable collection of American folk art, Native American artifacts, and landscape paintings, the museum offers a delightful journey through the artistic tapestry of the region.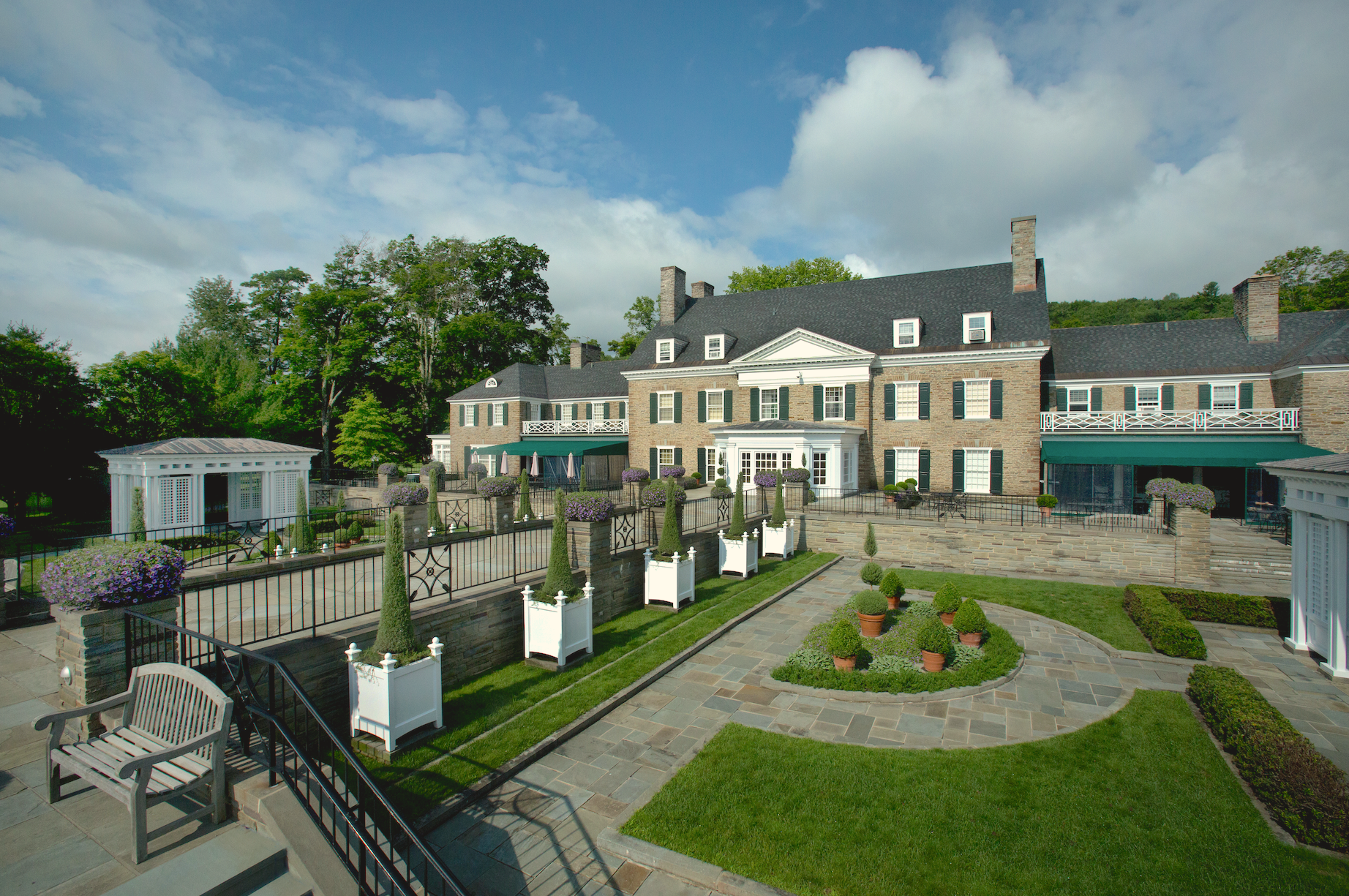 The museum is located on property once owned by American novelist James Fenimore Cooper and is worth a visit just for the beautiful property and scenic views. Open April-December, enjoy a guided tour, pop-up exhibit, or attend a special event of your choice!
View the calendar of events and exhibitions here.
The Farmer's Museum
Step back in time at The Farmers' Museum, where history comes alive. This living history museum showcases rural life in the 19th century, complete with historic buildings, working farms, and costumed interpreters. Experience the charm of a bygone era and learn about traditional crafts and daily life.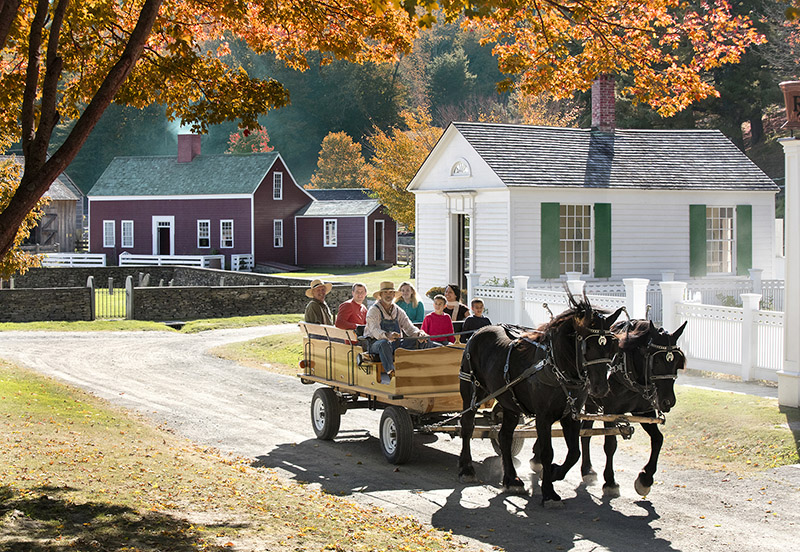 You can find more information about the museum's hours and admissions rates here.
Niagara
 Falls
Located just a four-hour drive from Cooperstown, Niagara Falls makes the perfect day trip for those looking to embark on an adventure. The journey begins with a scenic drive through upstate New York, winding through picturesque landscapes and charming small towns.
As you make your way to the world-renowned falls, anticipate a day filled with awe-inspiring natural beauty, the thundering roar of cascading water, and the misty embrace of this iconic wonder. Discover the thrill of a day trip that seamlessly combines the tranquility of Cooperstown with the grandeur of Niagara Falls, creating memories that linger long after the adventure concludes.
Where to eat:
Doubleday Cafe
Named after the legendary Abner Doubleday, this cozy cafe is a favorite among locals and visitors alike. Indulge in hearty breakfast options, flavorful sandwiches, and freshly brewed coffee before heading out for another day of adventure.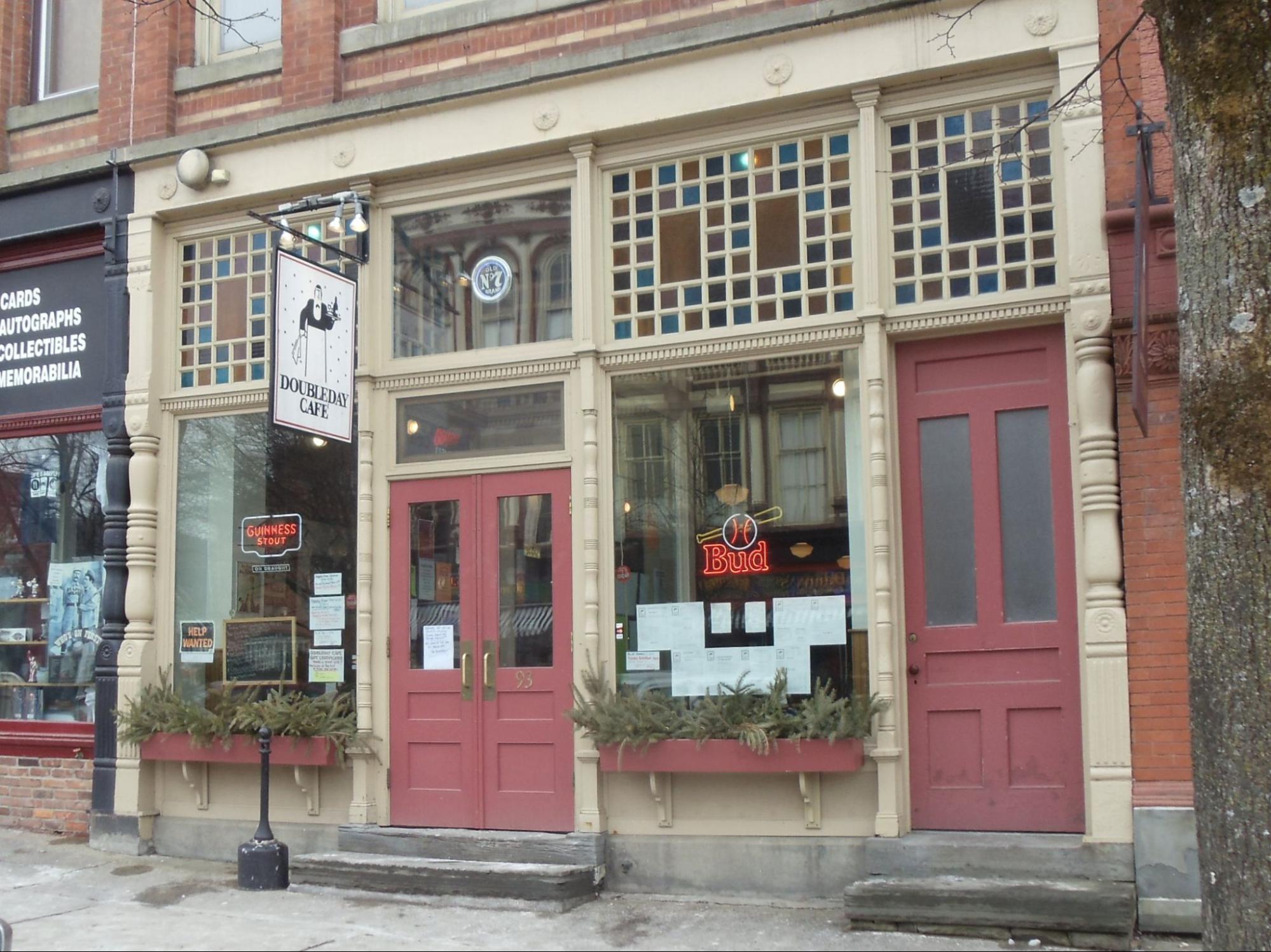 Really experience that 'townie' experience and stop by for some popcorn!
Check out their menu here!
Cooperstown Diner
Established in 1921, enjoy a classic diner experience at this one-of-a-kind diner. Enjoy breakfast, casual lunch, or hearty dinner at this family-friendly restaurant and offers a great opportunity to talk and share stories with locals. Listed on the top 12 tiniest restaurants in the world, this diner famously only has ½ an address!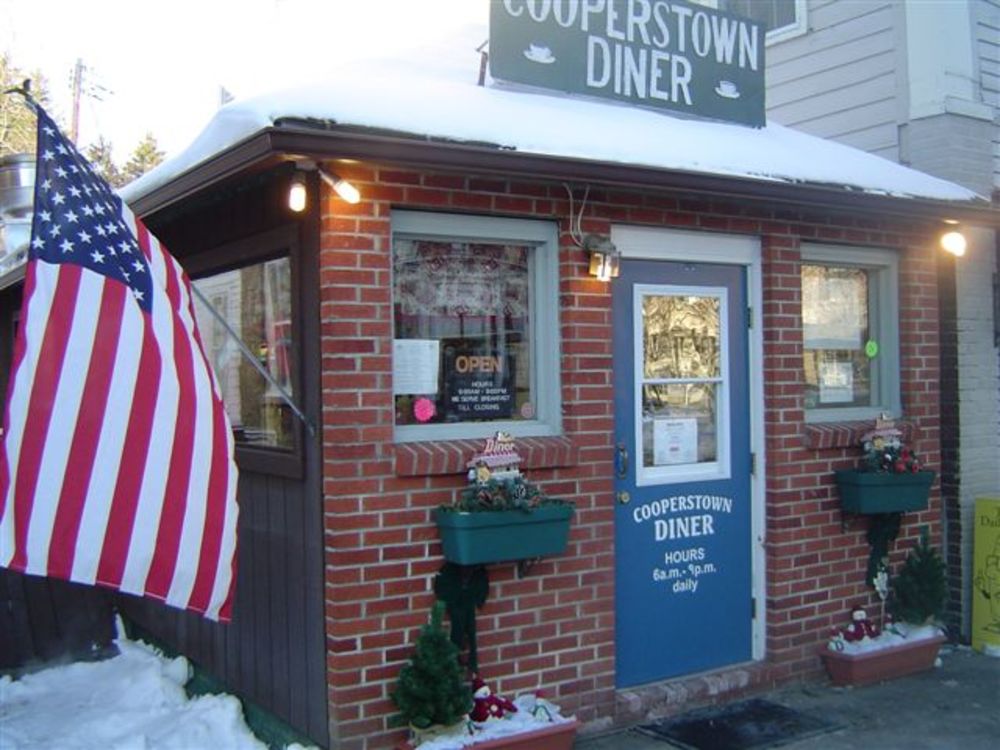 Read more on the diner and view the menu here!
The Hawkeye Bar and Grille
Located in the historic Otesaga Hotel, the Hawkeye Bar and Grille provides both a delicious meal and a stunning view of Otsego Lake. This casual spot is open for both lunch and dinner and serves some of the best steak, seafood and chicken dishes in town.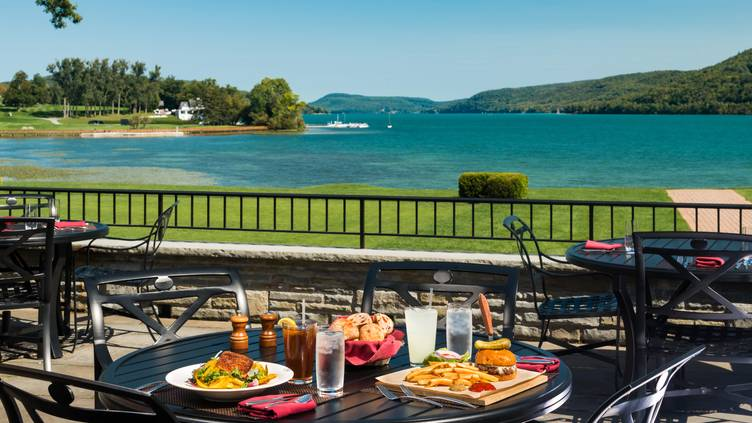 With a menu ranging from fish n' chips to wood-fired pizza to burgers, there is something for everyone.
Check out the menu here.
Stagecoach Coffee
Kickstart your day at Stagecoach Coffee, a local favorite for artisanal coffee and delightful breakfast options. From expertly brewed espresso to mouthwatering pastries, this charming spot is the perfect morning retreat.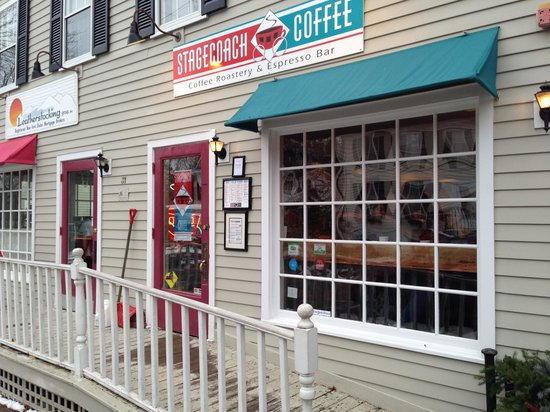 You can find the menu here.
Tunnicliff Inn
Just 498 feet from the Baseball Hall of Fame and steeped in history, Tunnicliff Inn offers a cozy and welcoming atmosphere. The pub-style menu features hearty dishes, including savory burgers and classic pub fare.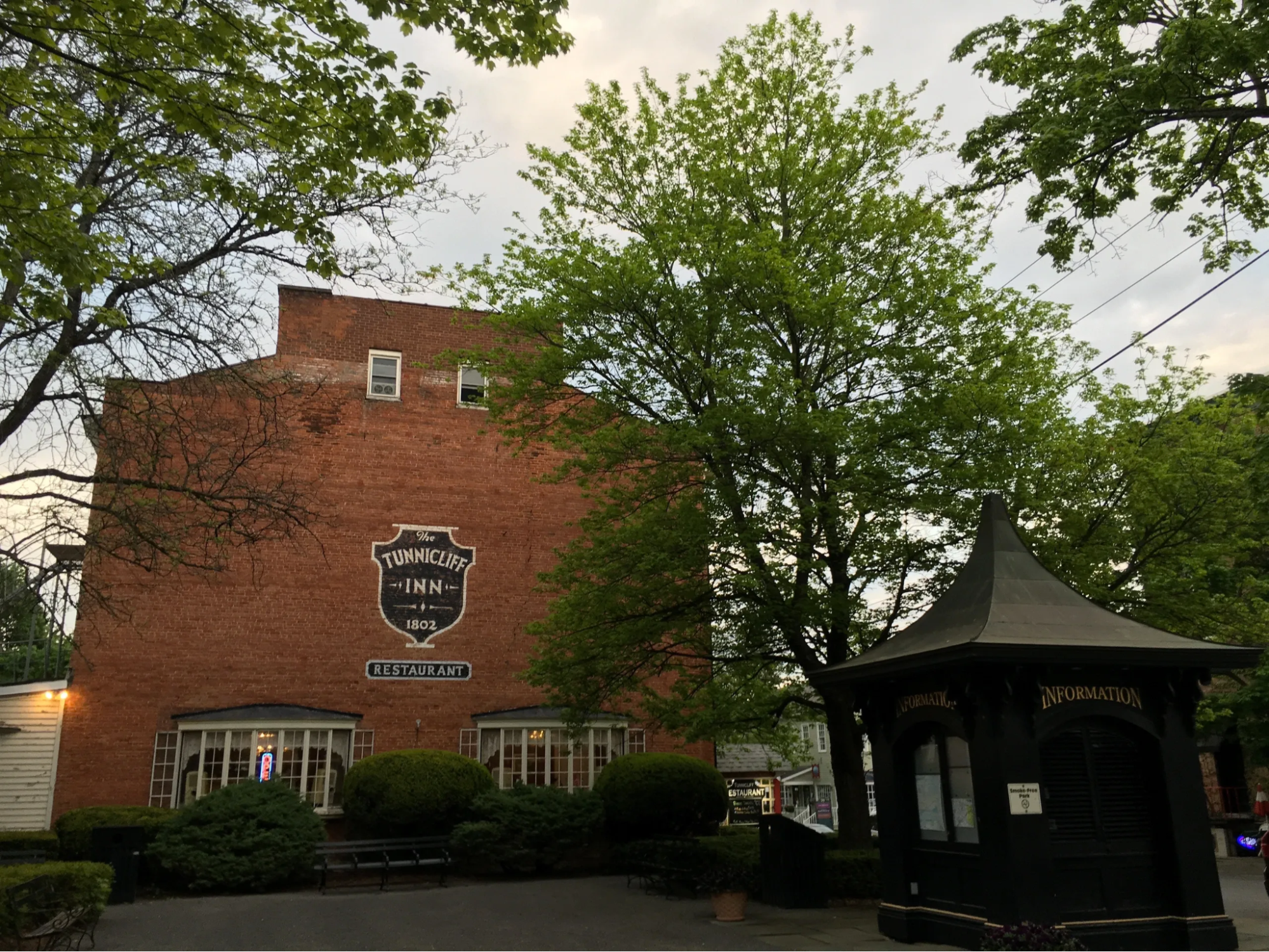 It's an ideal spot for those seeking comfort food in a charming, historic setting.
Check out there menu here!
Mel's at 22
Mel's at 22 brings a contemporary twist to comfort food. This cozy eatery offers a diverse menu, including mouthwatering burgers and creative sandwiches.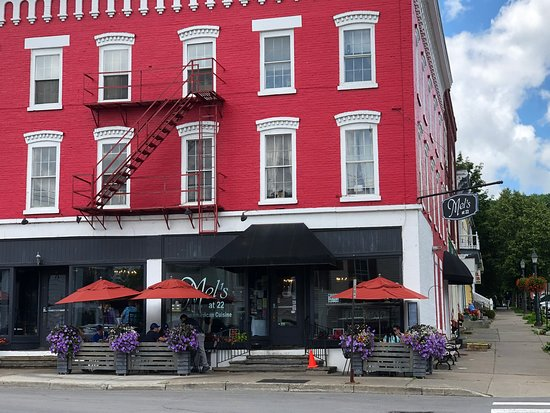 Save room for dessert, as their homemade sweet treats are the perfect way to end your meal on a high note.
You can take a look at their menu here.
Breweries to try:
Council Rock Brewing
Craft beer enthusiasts will appreciate the laid-back atmosphere of Council Rock Brewery. With a rotating selection of brews and a menu with pub-style favorites, this brewery provides a perfect experience for families.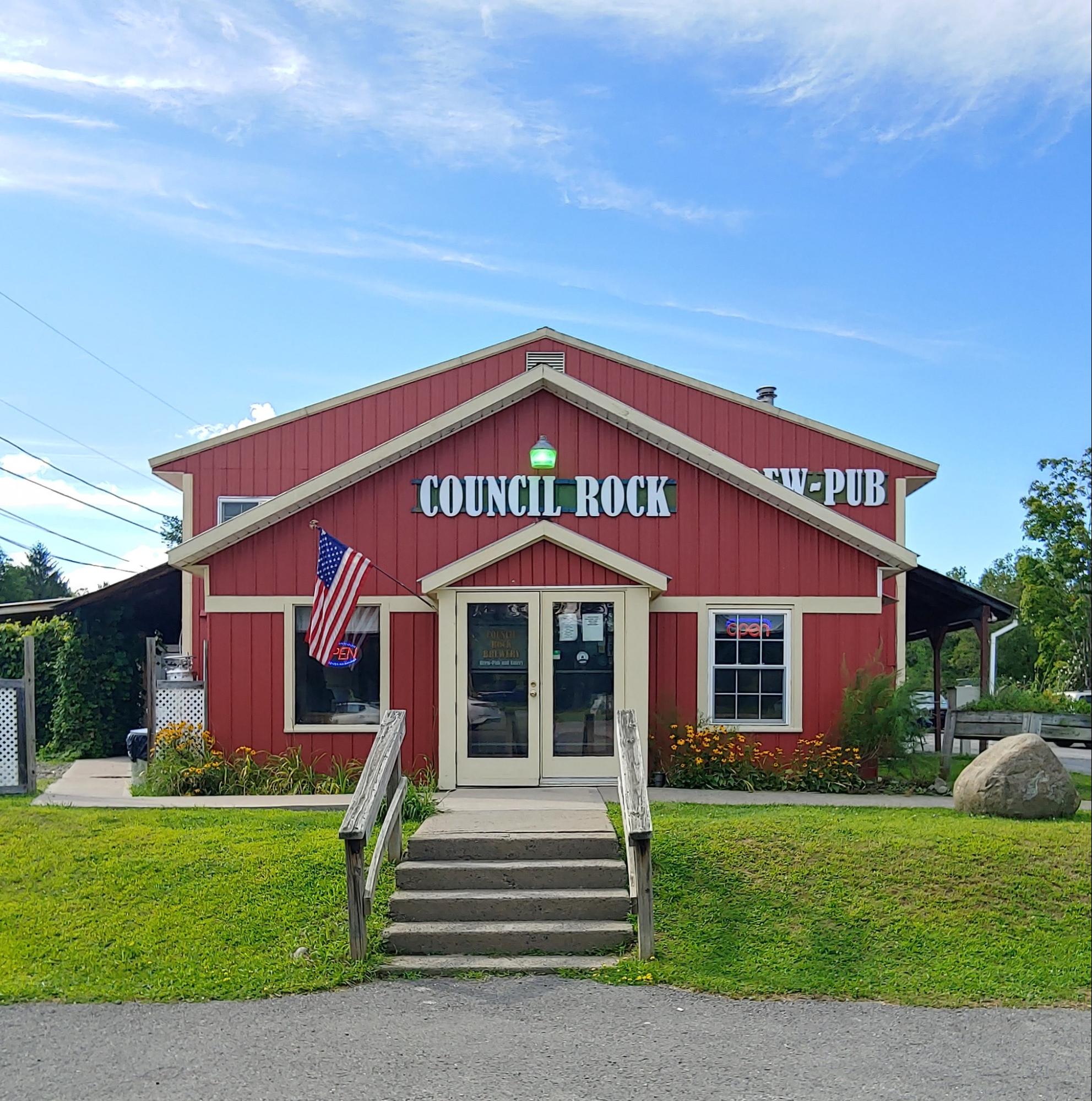 Brewery Ommegang
A crown jewel of Cooperstown's craft beer scene, Brewery Ommegang is a Belgian-style brewery that combines traditional brewing techniques with innovative flavors. The picturesque setting and the well-crafted beers make it a must-visit.
Visitors can enjoy a guided tasting in their cozy taproom or play a round of disc golf on their 9-hole course.
You can find their tasting tour schedule here.
Cooperstown Brewing Company
Established in 1995, Cooperstown Brewing Company has been a staple in the local beer scene. Their commitment to quality and consistency shines through in every sip.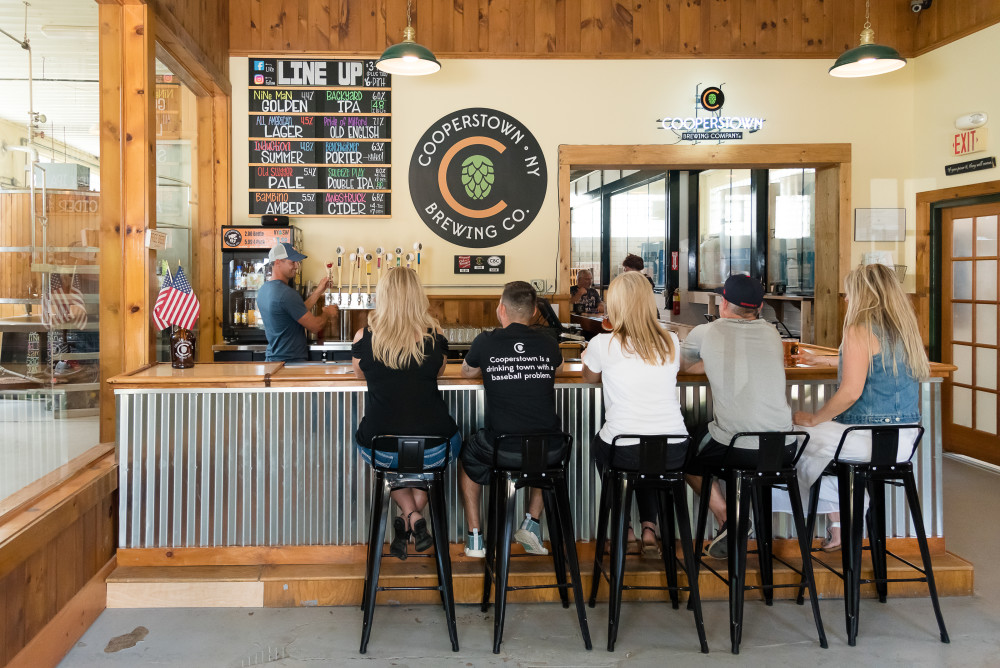 Explore their selection of ales and lagers while soaking in the laid-back charm of their taproom.
Rustic Ridge Winery & Brewery
For a unique experience that combines beer and wine, visit Rustic Ridge Winery & Brewery. This family-owned establishment offers a diverse range of handcrafted beers and wines.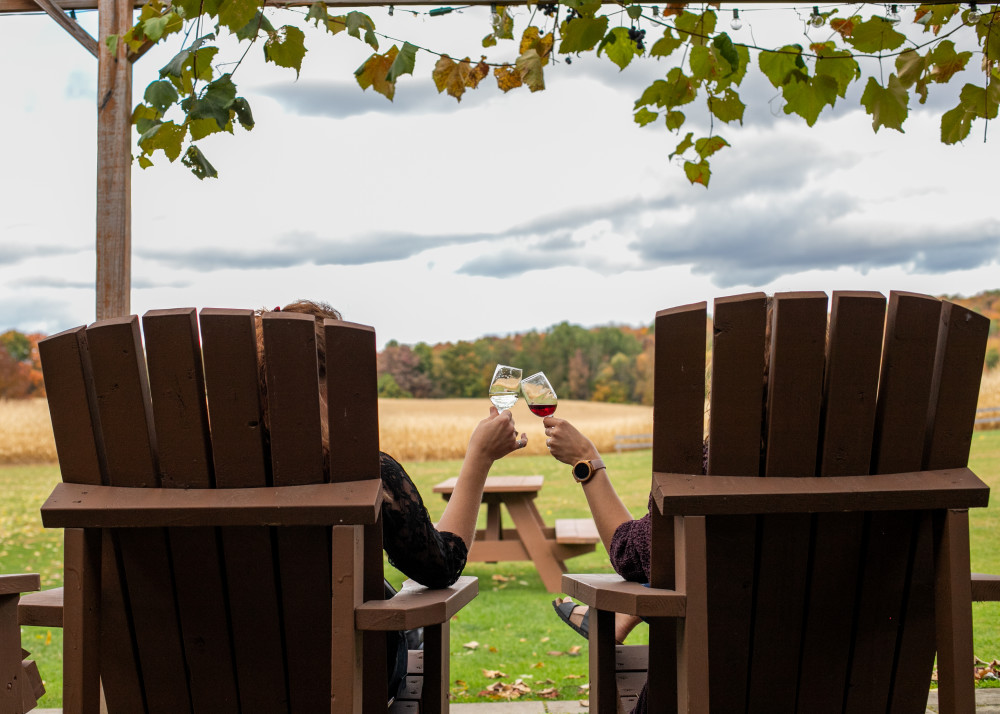 The scenic views and the rustic ambiance create a perfect setting for enjoying a flight of their carefully crafted beverages.
Fly Creek Cider Mill & Orchard
While not a traditional brewery, the Fly Creek Cider Mill & Orchard deserves a spot on the list for its unique cider offerings. Explore the mill's cider-making process, and then head to the tasting room to sample a variety of refreshing ciders made from locally sourced apples.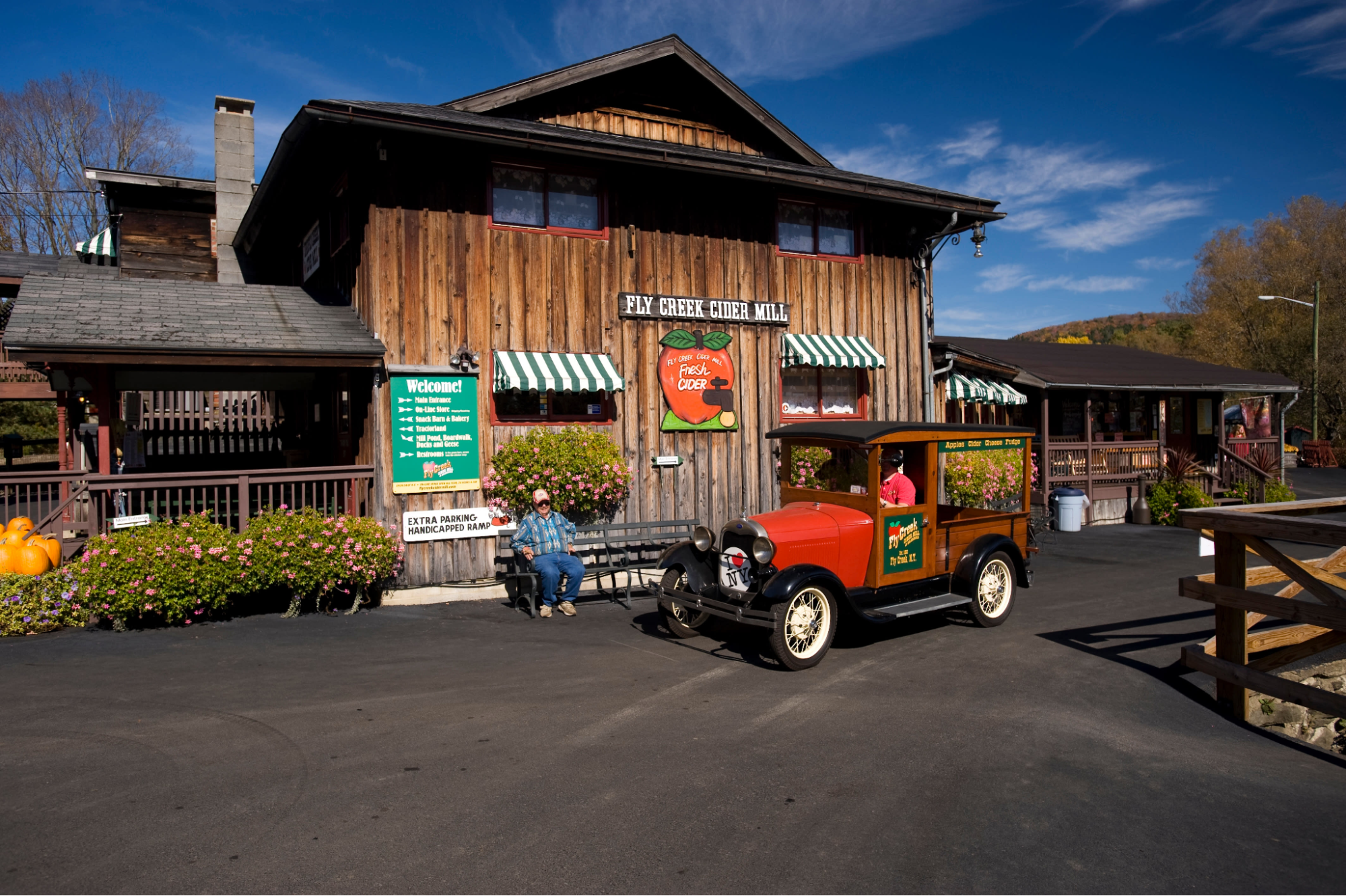 Cooperstown, NY, is a hidden gem that offers a perfect blend of baseball, history, culture, and natural beauty. From exploring the iconic National Baseball Hall of Fame to strolling down picturesque streets lined with charming shops and eateries, this quaint town has something for everyone. Whether you're a sports enthusiast, history buff, or nature lover, Cooperstown welcomes all with open arms. As you immerse yourself in the rich tapestry of this charming destination, you'll create lasting memories and perhaps discover a newfound appreciation for the small-town charm that defines Cooperstown. So, pack your bags, plan your trip with CollegeWeekends, and let Cooperstown weave its unique magic on you.