Texas A&M-Corpus Christi is a four-year public research institute and is the only university located on its own island. Due to its location in Corpus Christi and near the Gulf of Mexico, the university is surrounded by many fantastic and enjoyable beaches and a also great destination for youth baseball tournaments given its fantastic year-round weather. Here is your guide to the university and its beautiful nearby beaches. 
The History of Texas A&M-Corpus Christi
TAMU-CC was originally founded as The University of Corpus Christi in 1947 on Ward Island with a total of 312 students and 26 faculty. The university suffered major damages in 1970 as a result of Hurricane Celia and was sold to the state of Texas in 1974 a year after UCC held its final graduating class. The university then transitioned to Texas A&I at Corpus Christi and then to Corpus Christi State University becoming a part of the Texas A&M University System in 1989.
Islander Athletics
The Texas A&M-Corpus Christi Islanders have been competing in the Division I level of the Southland Conference since the 2006-2007 season. Before this, the university competed in both the NCAA Division III and Division I independent conferences.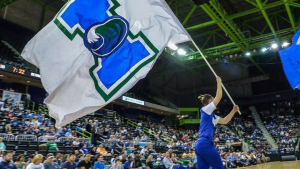 The Islanders participate in 14 different sports including baseball, basketball, cross country, tennis, track & field, beach volleyball, golf, soccer, softball, and volleyball. The school has had success in basketball and baseball, but cross country is the university's most successful sport. The women's team has won seven of the nine conference titles, more than any other Texas University team. 
The Arts
The arts are a large part of Texas A&M-Corpus Christi. The university touts three different departments for the arts including the department of art and design, the department of music, and the department of theater and dance. You will also find a stunning $18 million performing arts center on campus.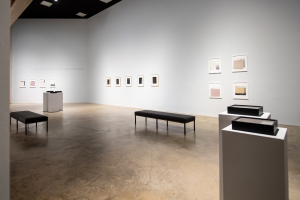 The PAC, as it is referred to by the university, overlooks the Corpus Christi Bay and is the main performing venue for the Corpus Christi Symphony Orchestra and Corpus Christi Chorale. The university is also home to two art galleries, the Weil Gallery and the Islander Art Gallery. These galleries are a key part of the fine arts curriculum offered by TAMU-CC and also offer employment to qualifying MFA candidates. 
TAMU-CC Traditions
Texas A&M-Corpus Christi has several long-standing and unique traditions. Following the end of the fall semester and leading up to the winter holidays, the Islander community creates many different displays of blue and green lights known as Islander Lights to celebrate the holidays and the TAMU-CC community.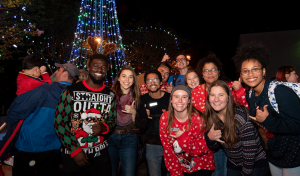 The Islander lei is also a unique aspect of the culture of TAMU-CC. Because the university is the only university to be located on its own island, leis are given out during commencement ceremonies. The lei represents the university's location and the physical beauty of the campus. 

Every Tuesday on the Texas A&M-Corpus Christi campus students wear the university's signature royal blue color to celebrate Bluesday Tuesday. This tradition was created to generate school spirit and unite the TAMU-CC community.
Beaches Near Texas A&M-Corpus Christi
Because of its ideal location in Corpus Christi, TAMU-CC has several surrounding beaches that are sure to make your visit to the area even more enjoyable.

Padre Island National Seashore is located only fifteen minutes away from downtown Corpus Christi. The beach is seventy miles long and offers ideal conditions for swimming, fishing, combing, windsurfing, camping, bird-watching, and viewing wildlife. 
North Beach is a unique area because of its location near the USS Lexington Museum and the Texas State Aquarium. At North Beach, you can enjoy the sights, walk along the two-mile stretch of beach, fish at the nearby jetties, or kayak at Nueces Bay.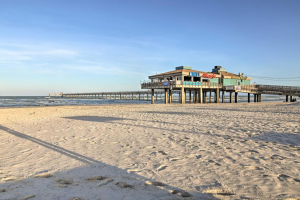 Whitecap Beach is a beautiful beach named for its gorgeous white sand. This beach is a popular location for swimming, picnicking, and building bonfires. If you are looking for a comfortable beach with small, relaxed waves then Whitecap Beach may be the perfect place for you.
Port Aransas is a city located near Corpus Christi and is home to several beaches including Mustang Island State Park. Mustang Island has more than five miles of coastline. During your time at Mustang Island, you can swim in the water, relax on the beach, camp, picnic, fish, kayak, bird watch, and even geocache! Mustang Island also offers a paddling trail that is separated into three segments that make up a total of twenty miles altogether.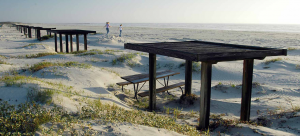 San José Island is a privately owned island located only a short distance away from Port Aransas. Because it is privately owned and used mainly for the preservation of wildlife, visitors must stay on the public beach. Beachgoers can go bird watching, shelling, fishing, and beach combing along the twenty-one miles of beach. The island and surrounding waters are home to over three hundred species of bird, six hundred types of fish, and many unique shells. 
I.B. Magee Beach is located very close to Port Aransas and is home to the 1,200-foot-long Horace Caldwell Pier where you can walk over the Gulf of Mexico, fish, or even go to the grill for a meal. If you are looking for a longer stay you can also spend a few days camping at ​​I.B. Magee Beach which is equipped with RV hookups and Wifi.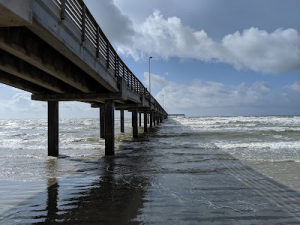 Restaurants & Nightlife
Corpus Christi
Corpus Christi has many different options for those who want to experience the city's nightlife. Marker 37 Marina has live music, food, and drinks available on 60,000 square feet of wooden decking.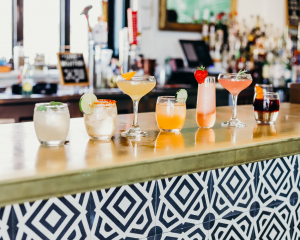 The area is also available for events and weddings for those interested. Also, make sure to catch a glimpse of the beautiful Corpus Christi sunsets from the marina while you enjoy your drink! Brewster Street Ice House is another great option for those looking for live music. Experience the best country music has to offer along with delicious seafood and burgers. With the most beer on tap in all of Corpus Christi, you can enjoy a meal and try out the many different brews. Located in the middle of downtown Corpus Christi, the House of Rock offers a coastal blend cuisine and live music every Wednesday to Sunday night. You will also find happy hour specials seven days a week! If you're a fan of drinks and food trucks then Bar Under the Sun may be for you! Formerly a Greyhound Bus Station, Bar Under the Sun is a patio-style eatery with food trucks, signature cocktails, and TVs for anyone wanting to keep up with a sports game!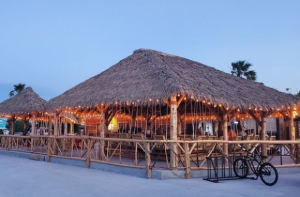 Port Aransas
Much like Corpus Christi, you will also find many different bars and restaurants in Port Aransas only minutes away from the beach! For local music, drinks, food, and a bar that looks like the back of a fishing boat, make sure to check out BlueWater Cowboy. BlueWater Cowboy describes itself as "food with a view" because of its unique views of both the Gulf of Mexico and Port Aransas. Port A Beer Hut is another option for those looking for a great selection of beers and a unique seating experience. Guests sit on swings that hang from the hut while enjoying relaxing music and great beer.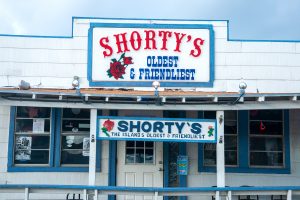 Opened in 1946, Shorty's Place has offered live music and delicious drinks for years. Enjoy the family-owned bar as well as a unique selection of live and local music. 
Local Attractions
If you're looking for attractions near TAMU-CC and Corpus Christi you have plenty of options! If you want to get a feel for the coastline of Corpus Christi then make sure to take a ride on the Japonica touring boat. The Japonica is a 50-foot open-air touring boat that launches from Harrison's Landing. Keep your eyes peeled for dolphins while you're sailing around Corpus Christi Bay! Get even close to nature by exploring the Texas State Aquarium.
The aquarium's exhibits are representative of the surrounding area's wildlife. Make sure to experience the Caribbean Journey, which makes up half of the aquarium and houses both sea and land creatures of the underwater and jungle worlds. Searching for a more hands-on experience? Then Hurricane Alley Waterpark is something you will want to check out. Hurricane Alley has a baseball-themed spray deck, a lazy river, a 12,000 sq. ft. wave pool, and a water-themed bar! There is fun for all ages at the water park and with its different attractions, it is sure to excite. 
Youth Sports
Corpus Christi is also home to youth sports events such as Perfect Game, a premier provider of amateur baseball tournaments. What makes Perfect Game unique is its collaborative efforts with the MLB and other well-known baseball partners. Perfect Game offers showcases for high school players, youth tournaments, the PG All-American Classic that hosts the top youth athletes in the country, the PG Series Classic a unique baseball festival, the Super25 nationwide tournament, and Spring and Fall leagues.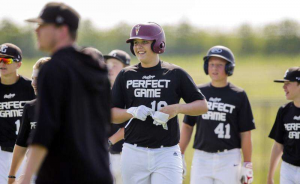 If you need college recruiting help then Perfect Game has you covered. Perfect Game's database and scouting reports have been proven to be a valuable resource for college coaches and MLB scouts. Perfect Game is also well-connected and has a wide list of contacts in the baseball world. 
For help planning your trip to see Texas A&M-Corpus Christi and its surrounding beaches visit College Weekends today!