Parents, we know this can be a bittersweet experience for you – on one hand, you're so excited for your child, but on the other hand, you're not ready to let them go! 
To make this process a little easier, though, we are providing our top tips about how to plan your college visit so you can be sure you're sending your child to the school that your whole family loves! 
How to choose the right day and time 
If you want to get a good look into what life looks like at that college, our advice is to choose a weekday for your visit and schedule an official tour (note: tours are typically given only during weekends!). This might mean that you and/or your child need to get off work and school or plan during your child's Spring or Summer breaks, but going during the week will provide the most insight into what a typical day looks like for those students.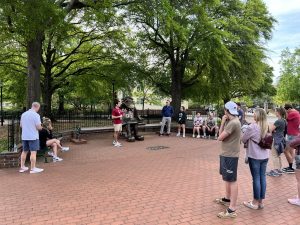 As for what time you go, we suggest choosing a time that is in the middle of the day/early afternoon – as oftentimes this is the peak time for campus academic activity and often tour time. Colleges are especially busy during this time, as many people are going to class, getting lunch, going to the gym, and more. Your child will be able to feel like they are part of the action and be able to get a good vibe for the school! 

The planning and scheduling campus tours
Before you even get to the school, you have to do a little bit of planning. It's important to make sure you know how you're going to get there, when, where to check-in for the visit (note: tours typically fill up fast … so plan ahead!), and the weather…it's a lot, but you'll be thankful you put in the time to plan! 
One important factor to consider is the travel time. How far away is the school? Are you driving or flying? If you're driving, will you be driving during rush hour? It's important to make sure you know exactly how much time you'll need to get there. You'll want to arrive about 30-45 minutes before your tour starts, so make sure you are factoring in plenty of time to get to the school. Many colleges also have a Visitors Center where tours start and/or where you can pick up more information and maps for self-guided tours.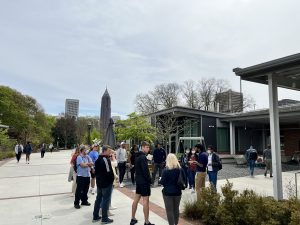 Another thing to consider is the weather for that day. Make sure you dress appropriately, depending on what the weather is. Hot? Cold? Sunny? Rainy? Make sure you know what the weather will be for the entire time that you are there and pack whatever you need to. 
Finally, make sure you have all the details you'll need. Did you get the confirmation email? Do you know where to park and where to check-in? Do you and/or your child need to bring any IDs or documents? Like they say – it's all in the details!
What are you looking for?
Congratulations – you made it on time, with the perfect, weather-appropriate outfit! 
Now that you are here, what should you be looking for? 
Campus Vibe

– Try to ask your child how they are feeling while you're walking around campus – do they like the energy, does it seem too big, too small? You want to make sure that they are feeling comfortable and that they like what they are seeing.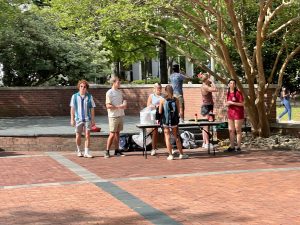 Academics – Chances are, you'll be going into a few of the academic buildings. You might even get a peek into some classrooms! How big are they? Are the facilities modern and state-of-the-art? Also, ask the tour guide how many majors and minors are offered. Make sure the school has the degree/concentration your child wants to study.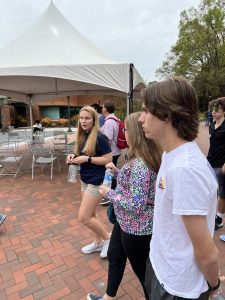 Social Life – Do you see a lot of people walking with their friends? Do you see a lot of flyers for different clubs? You want to make sure that your child will have plenty of opportunities to make friends and join clubs that align with their interests.
Dorms/Living Situations – While you most likely won't go into an actual residence building, you might be able to see a model room that the college sets up. This will show you and your child what their room will look like. Ask them how they feel about it and whether or not they think they would be comfortable living in what the school offers.
Fitness Center/Recreation – Over the last couple of decades, colleges and universities have invested heavily in fitness & recreation options for students (e.g. the University of South Carolina has an outside pool with beach volleyball!).  We recommend checking this out after your main tour and as you walk around campus.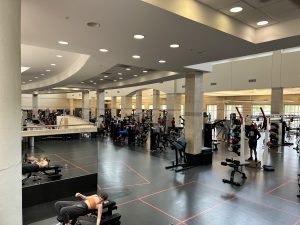 Food Options/Campus Dining – Many colleges are continuing to upgrade their eating options as well, often including brand name fast food restaurants (i.e. Chick-Fil-A) in food courts located near or in the student centers.  Food trucks located in the middle of campus have also become very popular on many college campuses.  Finally, it is also important to make a note of the food plan/cafeteria options as well.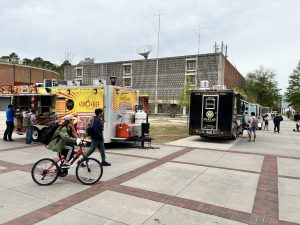 Other Tours – Try to keep an eye out for other tour groups. If a school has a lot of groups touring each day, then that's a good sign. It means that there are a lot of people interested in the school and are seriously considering attending!
Tour's done – what now? 
Once your official tour is done, we recommend taking a "self-guided" walk through campus to check out other locations (e.g. fitness center, bookstore, Greek life) as well as nearby but off-campus restaurants.  This will give you and your student a slightly different perspective that you can explore at your own pace (and don't forget to get some college swag too!).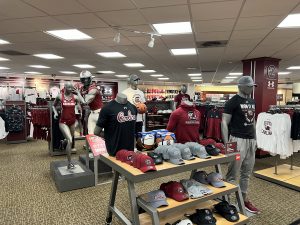 Once you're back at home (or your hotel), sit down with your child and ask them what they thought. College visits can be incredibly exciting, but they can also be very overwhelming. Ask them what they thought about everything we mentioned above. If they don't' really know how they feel yet, remind them that it's okay. Let them take some time to think about it and try talking to them again a day or two later. They might be too caught up in feeling overwhelmed immediately afterward, so let them have the time and space they need to process everything.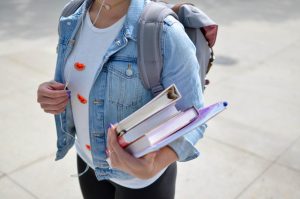 We hope this helped you feel better about preparing for college visits! Like we said before, we know it can be incredibly bittersweet for you as a parent, but we hope you can enjoy this major milestone with your child.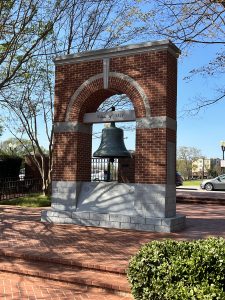 And, in a few months, when your child is all settled in at school and you want to take a visit up there (perhaps for Parents Weekend!), check out our blogs to see our ultimate guide to making the most of your visit! We give you the tops restaurants, excursions, and activities to do around town so that way you can really feel like you are part of the town. 
Good luck!