Win or lose, game days in the South can be a fun and unique experience filled with tradition, good food and great college football. Let CollegeWeekends take you for tour of the game-day experience in Columbia, South Carolina, home of the University of South Carolina Gamecocks!
USC – Little Bit of History
The University of South Carolina is located in Columbia, South Carolina. This historic college was founded in 1801, and back then went by South Carolina College. The school dates all the way back to the pre-Civil War era, and in fact, was founded with the intention to unite South Carolinians together during the midst of the American Revolution.

No matter where you're from or what colors your college football team wears, Saturday is a day for good friends, good food, and of course football. At the University of South Carolina, your experience is going to be a little bit different than at any other place. In this beloved college town, no matter if you're a local or just visiting, you will be greeted with Southern hospitality, Southern cooking, and of course tailgates that are done right. So, if you're not familiar, here's your guide to maximizing your fun while attending football games at the University of South Carolina!
What to Wear
Whereas you are always safe with a Gamecock T-Shirt, many people, especially students, choose to dress a little more formal. It's common for girls to wear sundresses and for guys to rock a collared shirt. Along with your Sunday best, cowboy boots are definitely encouraged, but we don't judge in the South so as long as you're wearing red … you're good!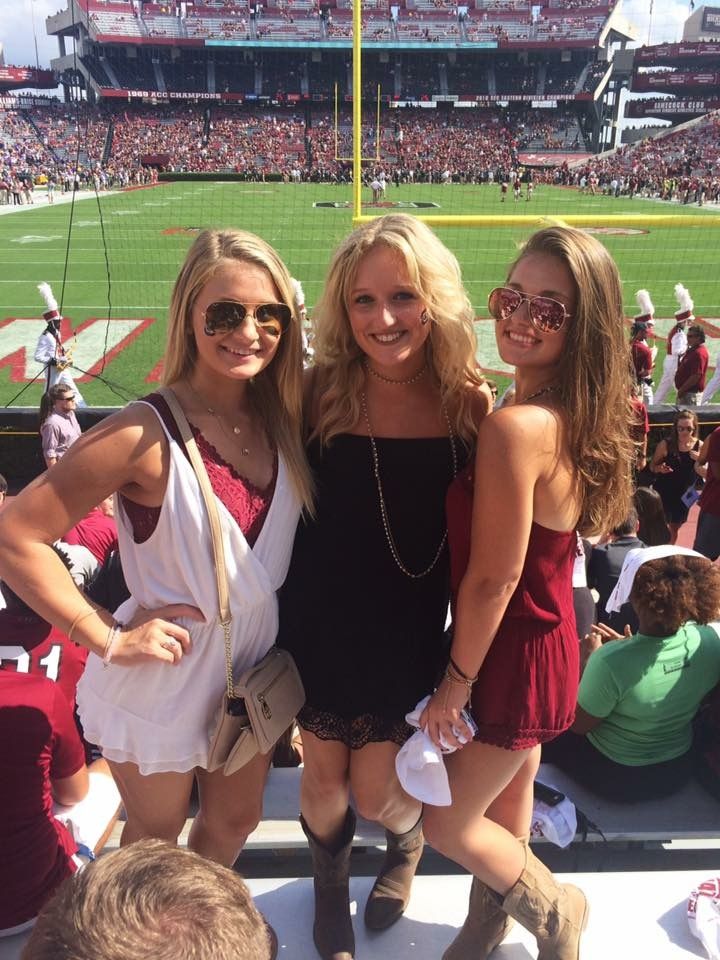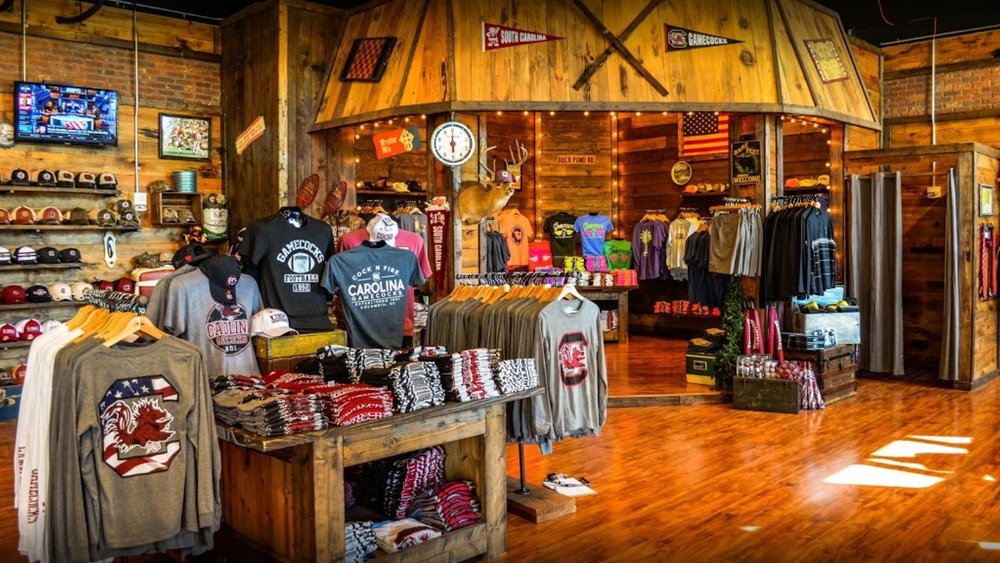 Pre-Game & Tailgating
Let the fun begin! Tailgating is no doubt a huge tradition at colleges all over the country; however, not many colleges do it like the University of South Carolina. In fact, it was ranked the second best tailgating experience in the Southeastern Conference.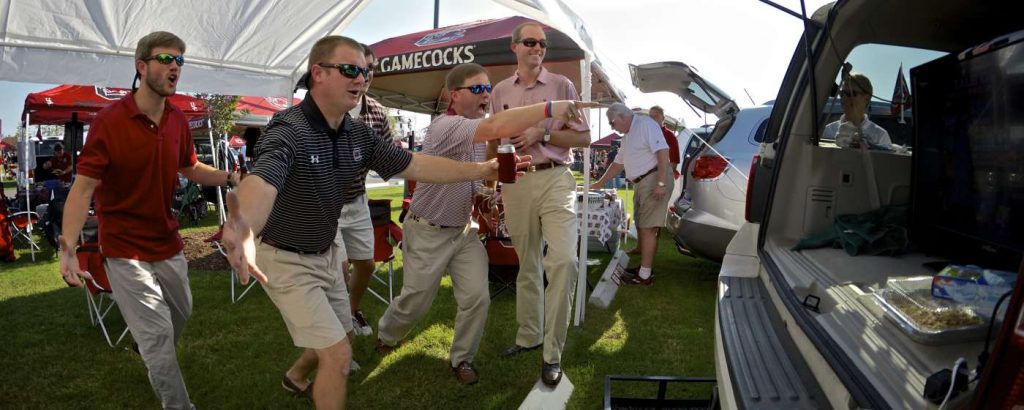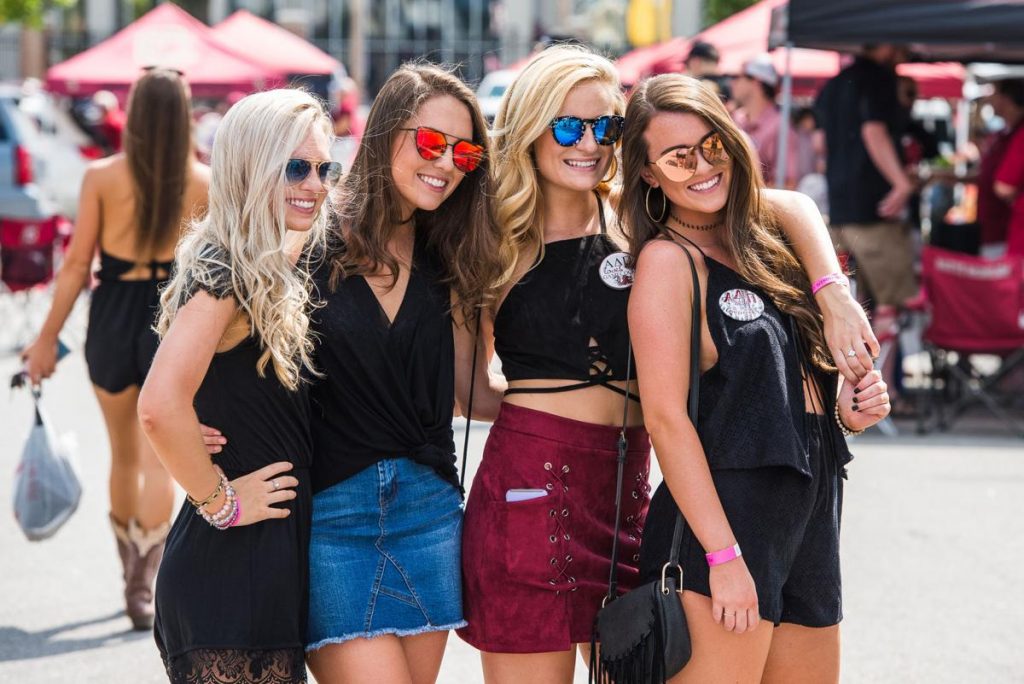 Tailgate Hot Spots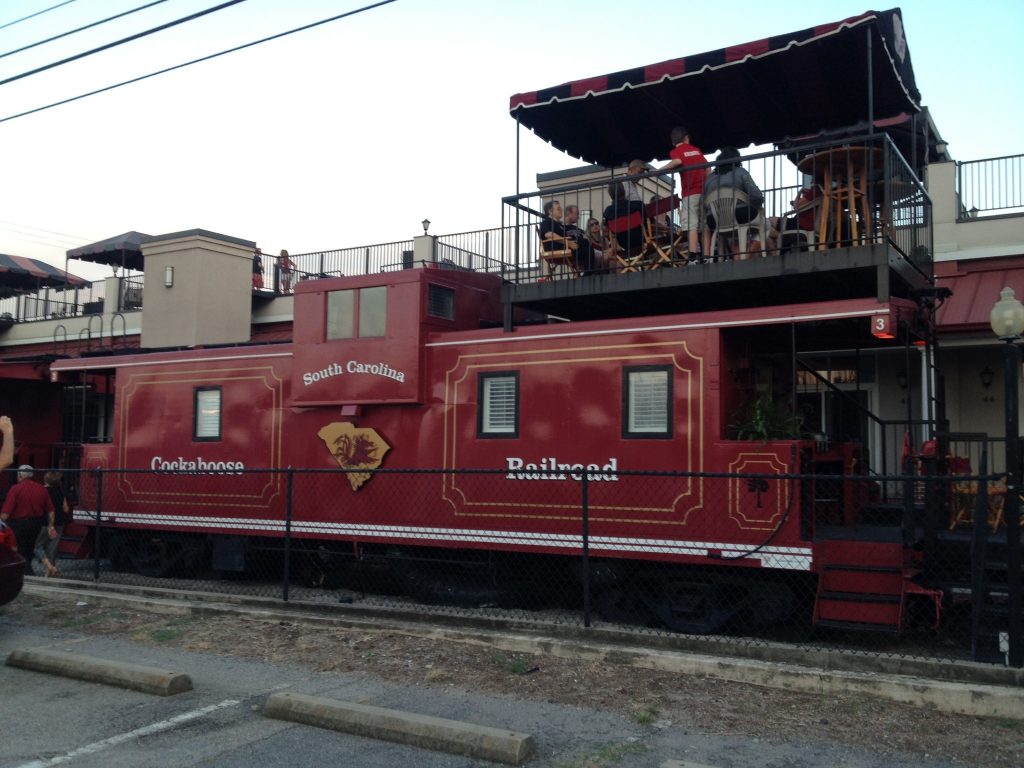 In first place for top tailgating spots is Gamecock Park. This is definitely a fan favorite! It has plenty of room for tents and TV's, and there is even a stage with bands with lots of room for dancing. So make sure to invite your friends and family to enjoy this desired tailgate hot spot.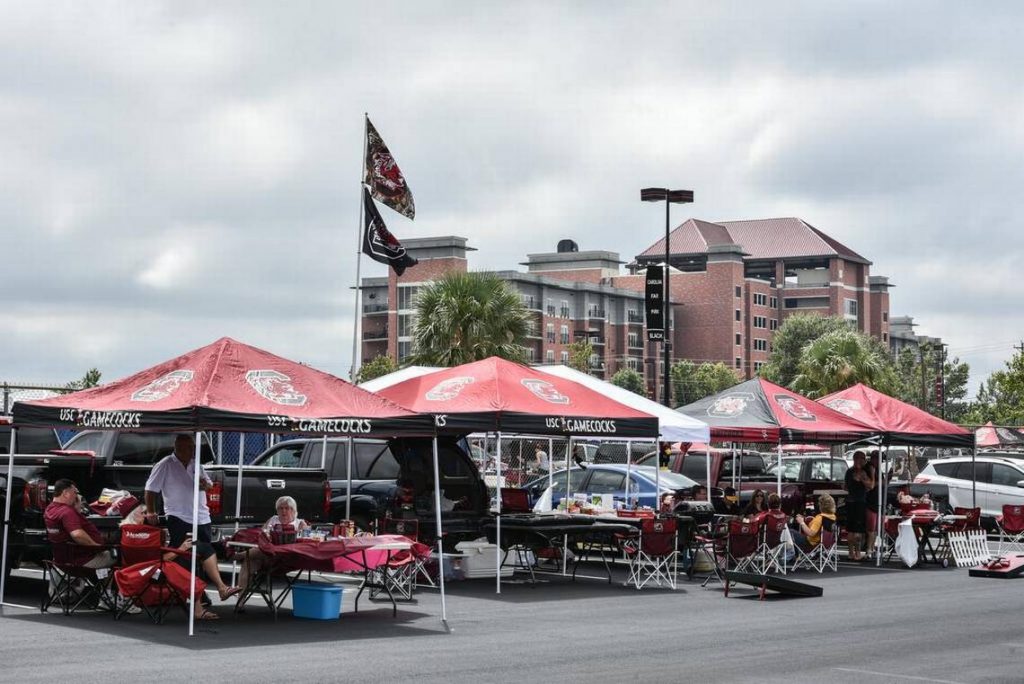 Also, if you are in need of help in setting up the perfect tailgate, you may want to consider the Tailgate Group, which offers several turnkey tailgate packages.
Tailgating Food & Entertainment
Don't forget that tailgating is a time for eating tasty food, and at the University of South Carolina, that consists of good Southern cooking. Most Gamecock tailgates have a wide variety of different foods including hamburgers, hotdogs, barbecue or fried chicken. That's not all, however, as baked beans, homemade mac n' cheese and potato salad are also tailgating favorites in the South. Oh … and there is ALWAYS plenty of sweet tea!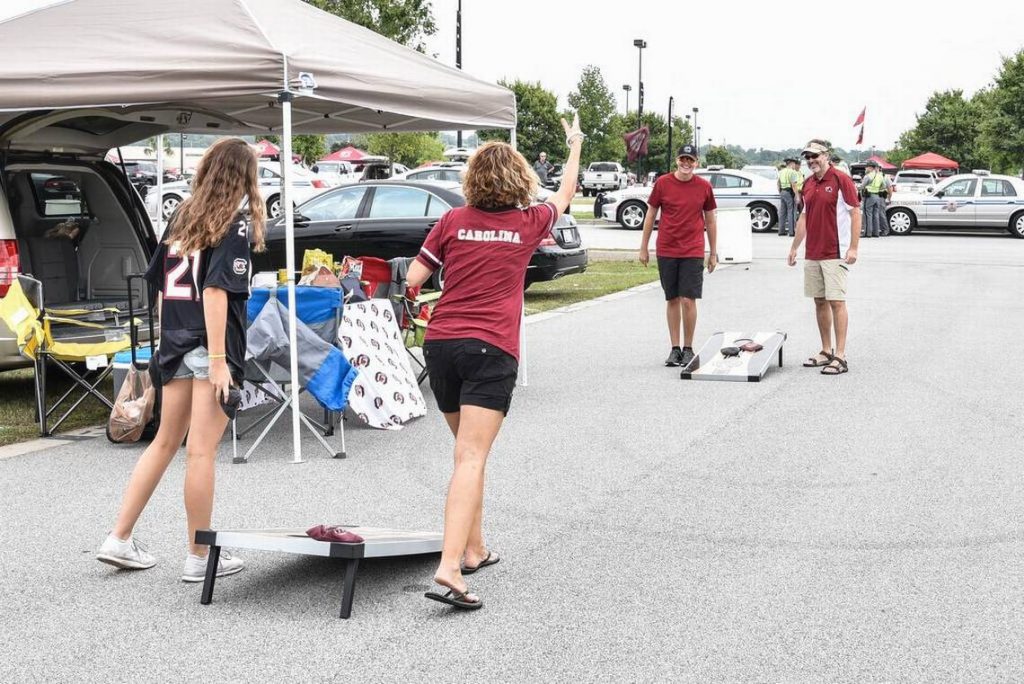 At each of the game-day tailgate hot spots, there are also plenty of games and music to enjoy a fun and festive atmosphere including cornhole boards (Gamecock colored boards of course), music (sometimes live!) and young kids tossing the football around.
The Gamecock Walk
Only two and a half hours left until game time? Go ahead and make your way over to Garnet Way! Here you can cheer on the players before the game starts. The Gamecock Walk is a long-standing tradition that before game time in Columbia, USC players, cheerleaders, and the marching band make their way down Garnet Way on the way to the stadium. If you stand on both sides of the street you too can wish them good luck before the game!
Game Time!
Only 45 minutes until game time! Start heading to your seat so you can make it past security in time to catch all of the pre-game festivities! You don't want to miss it when Cocky, the team mascot, makes an appearance. Also, you'll want to be ready for when the team emerges from the cloud of smoke and sprints onto the field!
On the way to the stadium, if you or someone in your group gets lost, go ahead and meet at the Rocket. Not only is the rocket a place where people meet up, but there is some history behind it. In fact, the rocket is much more than something that looks like a rocket. It is actually a nuclear missile. It was created in the era of the Cold War, and if this Jupiter ballistic missile was to be used, it could fire missiles up to 1500 miles away on a Soviet city. It is said to be 75 times more powerful than the bomb that exploded on Nagasaki, Japan. No worries though, the rocket was retired in 1963.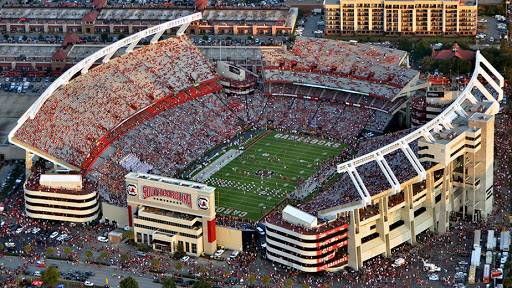 Once you reach the stadium, don't sit down because it's a tradition here to sway back and forth with the fellow Gamecocks. As the fans like to say, "If it ain't swayin', we ain't playin." Because of this very tradition, structural supports had to be added to the upper levels.
You will definitely know when it is game time because you will see everyone standing around you waving their white towels back and forth. Go ahead and join in to get hyped up for kickoff!
Touchdown Gamecocks!
When the Gamecocks score, everyone knows it because the stadium is filled with loud cheers and fireworks are shot off from the scoreboard.
You might even hear the Gamecocks fight song. It goes a little bit like this:
"Hey, Let's give a cheer, Carolina is here,
The Fighting Gamecocks lead the way.
Who gives a care, If the going gets tough,
And when it is rough, that's when the 'Cocks get going.
Hail to our colors of Garnet and Black,
In Carolina pride have we.
So, Go Gamecocks Go – FIGHT!
Drive for the goal – FIGHT!
USC will win today – GO COCKS!
So, let's give a cheer, Carolina is here.
The Fighting Gamecocks All The Way!"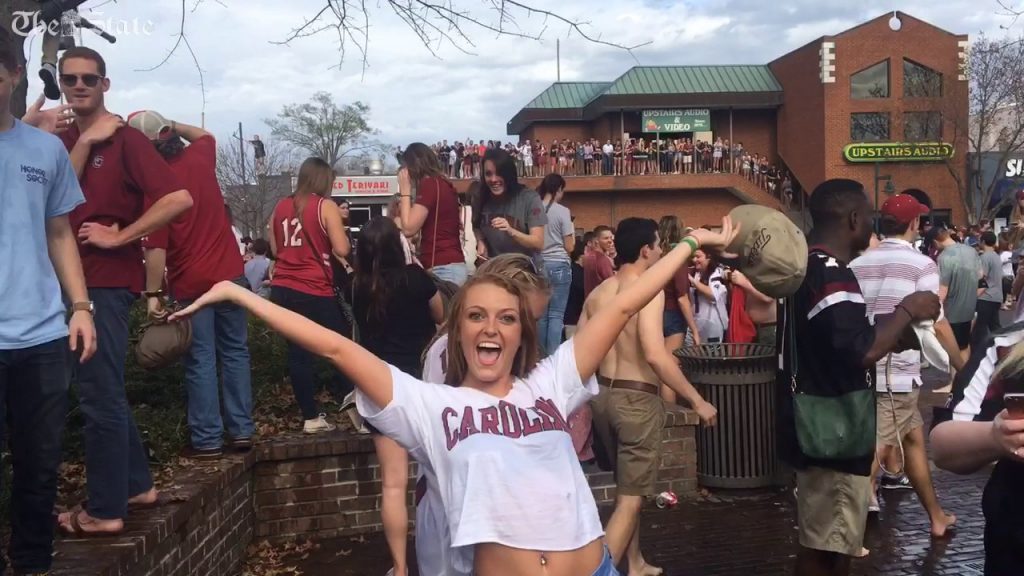 The Party Doesn't Stop!
No matter if the outcome is a win or a loss, the game always ends with the fans wrapping their arms around one another and singing the alma mater. Just imagine a sea of red united together, swaying back and forth, and singing at the top of their lungs.
Finally, the band always sends the fans off with the playing of "Amazing Grace." And just like that, all the fun is over … only kidding!
The fun doesn't have to end there! If you're still going strong and aren't ready to head home just yet, make your way to one of the local sports bars. A couple Gamecock favorites are the Thirsty Fellow and J's Corner. If you are interested in going to a brewery, stop by Twisted Spur Brewing for some good food and some good brews.
Hungry for pizza? Check out the Thirsty Fellow Pizzeria and Pub on Gadsden Street. Even though it is a pizzeria, don't be fooled; the menu has a wide variety of options including soups, salads, sandwiches, and burgers. Not only is the food great, but so is the service! This one is definitely a fan favorite as shown by great reviews!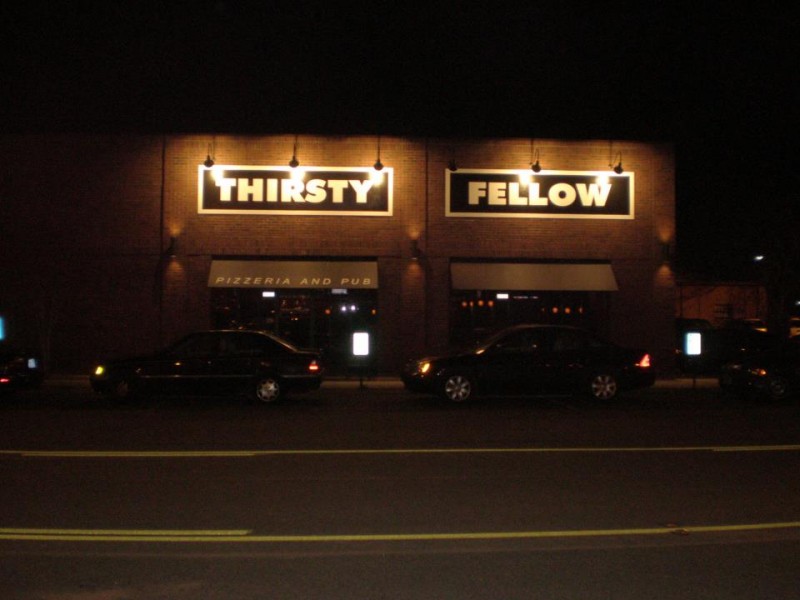 J's Corner is a classic college town sports bar located on Rosewood Drive. If you've never been, it is definitely one to have on your list while visiting Columbia. It's a simple sports bar with great food, and it has a TV anywhere you look! So, if you want to leave the game a little early to get a table, you can still watch the game.  Also, here's a pro tip for away games … J's Corner is a great spot to camp out at when the Gamecocks are on the road.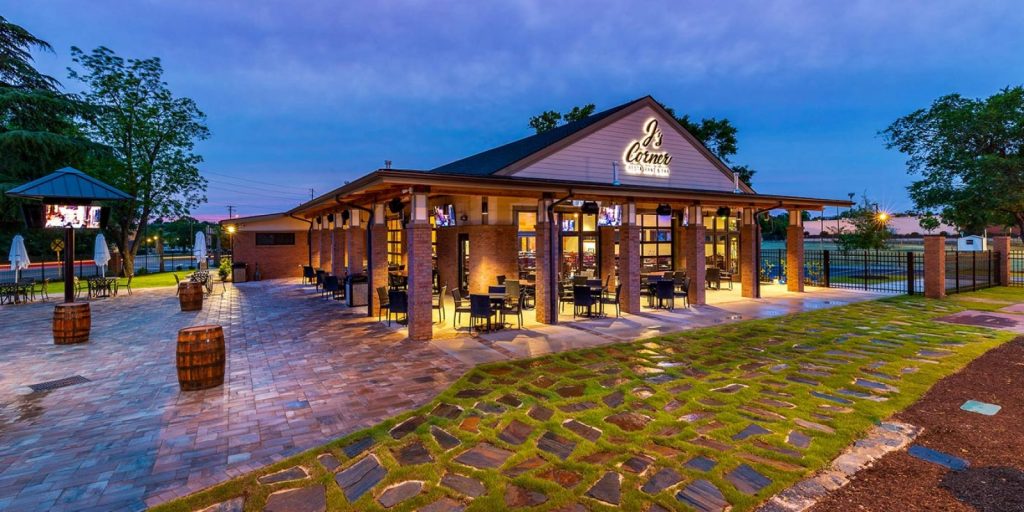 You will find Twisted Spur Brewing on Gervais Street. It has a wide variety of drinks, and also great food. It is definitely a classy Brewery that fans love!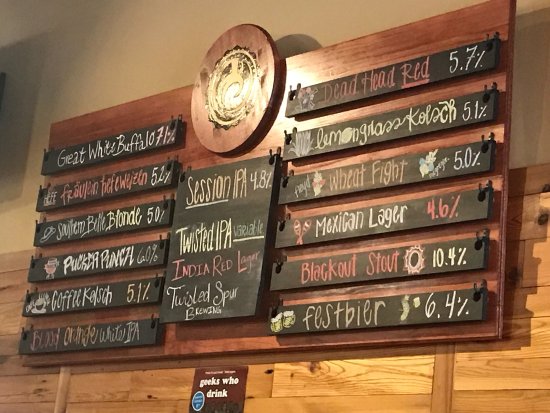 No matter if you are a die-hard Gamecock fan or are just visiting for the experience, you will definitely have a blast at the University of South Carolina on game day.
For other fun things to do while visiting USC and Columbia, you may also want to check out CW's Exploring the University of South Carolina.